READINGS for 2014-01-11
He must increase; I must decrease. – John 3:30
An emotionally wounded person once asked me, "Bro. O, with all the bad things that I've been through, what's the bottom line?" I answered, "Bottom line: Life is all about moving on."
I recently discovered that the whole universe, despite its vastness and gigantic proportion, is always moving, always moving on.
The galaxies that make up the universe move on. The Milky Way in our galaxy moves on. The solar system in the Milky Way moves on. The Earth in the solar system moves on. All matter — solid, liquid and gas — in the Earth move on. Molecules inside matter move on. Atoms in the molecule move on. The protons, electrons and neutrons inside the atom move on. The most basic unit of all — the quantum, which is pure energy inside matter —moves on.
My friend, all of creation is moving on. How dare you stand still? The best way to move on is from the inside out. It is when you live out the grace of God from the core of your being.
This is the essence of Christian life: God must increase, we must decrease. So please, with Jesus in charge of your life, move on! Obet Cabrillas (kpreacherobet@gmail.com)
Reflection: Six letters, two words. Easy to say, hard to explain, and harder to do: MOVE ON!
Lord, every part of nature is going towards atrophy or natural decay. Allow, O God, that the divine nature in us reign over our sinful nature and overcome only through Your grace.
Blessed William Carter, pray for us.
1ST READING
Sin is a horror to God — not just mortal sin, but any sin as He alone realizes the full extent of the damage it does to our relationship with Him and with one another. We should all pray for the grace to hate sin so that we will never allow it into our lives. If only we can keep temptation away, sin would remain there with it.
14 Beloved: We have this confidence in him, that if we ask anything according to his will, he hears us. 15 And if we know that he hears us in regard to whatever we ask, we know that what we have asked him for is ours. 16 If anyone sees his brother sinning, if the sin is not deadly, he should pray to God and he will give him life. This is only for those whose sin is not deadly. There is such a thing as deadly sin, about which I do not say that you should pray. 17 All wrongdoing is sin, but there is sin that is not deadly. 18 We know that no one begotten by God sins; but the one begotten by God he protects, and the evil one cannot touch him. 19 We know that we belong to God, and the whole world is under the power of the evil one. 20 We also know that the Son of God has come and has given us discernment to know the one who is true. And we are in the one who is true, in his Son Jesus Christ. He is the true God and eternal life. 21 Children, be on your guard against idols.
Psalm 149:1-2, 3-4, 5, 6, 9
R: The Lord takes delight in his people.
1 Sing to the Lord a new song of praise in the assembly of the faithful. 2 Let Israel be glad in their maker, let the children of Zion rejoice in their king. (R) 3 Let them praise his name in the festive dance, let them sing praise to him with timbrel and harp. 4 For the Lord loves his people, and he adorns the lowly with victory. (R) 5 Let the faithful exult in glory; let them sing for joy upon their couches; 6 let the high praises of God be in their throats. 9 This is the glory of all his faithful. Alleluia. (R)
The work of the Spirit is important. In order to foster it, we should do all we can to listen to the voice of the Spirit speaking to us through prayer, the Scriptures and the sacraments. He can also speak through the daily events of our lives. Let us resolve to listen so that we will not miss any guiding word of the Spirit. Let us resolve to follow wherever He leads us.
The people who sit in darkness have seen a great light, on those dwelling in a land overshadowed by death light has arisen.
22 Jesus and his disciples went into the region of Judea, where he spent some time with them baptizing. 23 John was also baptizing in Aenon near Salim, because there was an abundance of water there, and people came to be baptized, 24 for John had not yet been imprisoned. 25Now a dispute arose between the disciples of John and a Jew about ceremonial washings. 26So they came to John and said to him, "Rabbi, the one who was with you across the Jordan, to whom you testified, here he is baptizing and everyone is coming to him." 27 John answered and said, "No one can receive anything except what has been given him from heaven. 28 You yourselves can testify that I said that I am not the Christ, but that I was sent before him. 29 The one who has the bride is the bridegroom; the best man, who stands and listens for him, rejoices greatly at the bridegroom's voice. So this joy of mine has been made complete. 30 He must increase; I must decrease."
think: We should all pray for the grace to hate sin so that we will never allow it into our lives.
T O D A Y'S BLESSING LIST
Thank You Lord for:
__________________
____________________________________
God's special verse/thought for me today
_
_____________________________________
READ THE BIBLE IN ONE YEAR John 10-12
As we end the Christmas season, we meet once more John the Baptist, who prepared the people of Israel for the coming of Jesus. In today's Gospel, John saw his task fulfilled. He was ready to step aside and fade away.
There is a historical background to the incident. When this Gospel was written, there were still disciples of the Baptist around who claimed that John was greater than Jesus or that he may have been the real Messiah. And so, the evangelist quotes John's famous words, "He must increase, but I must decrease." He compares Jesus with the bridegroom and himself with the friend of the groom. The Old Testament likens Israel to a bride and God to the bridegroom to express the profound union between God and His people.
The friend of the bridegroom played an important role in Israel. Through him, the bride and bridegroom could communicate before the wedding. He would arrange the wedding, invite the guests, and preside at the weeklong wedding feast. In the evening of the wedding feast, he would guard the door of the bride's room so that no false lover could enter. He would be relieved from his duty only when he heard the voice of the groom coming to be with his bride.
John's task was to bring Jesus and Israel together. His task being completed, he was ready to fade away. Not with envy but with joy, as he exclaimed that he must decrease while Jesus must increase.
This Gospel makes us reflect on our tasks in daily life and in the Church. Each of us has a certain task and role to play. It would be good to be clear about this so as not to interfere with the tasks of others, or to cling to one's position when somebody else should take over already.
May we have the humility of John the Baptist when the time comes to let go. May we be able to say, "I have tried my best, now I must fade away." This can be a painful moment, but in the end it would be a liberating moment. Fr. Rudy Horst, SVD
REFLECTION QUESTIONS: Do you have the tendency to cling to a position? Can you delegate and let others take over?
Lord, let me learn from John the Baptist's humility. Help me to be aware when my time is up and I have to make a place for others. When that moment comes, let me do it with joy.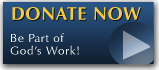 The FEAST is one of the happiest places on earth.

Click Here to find a Feast near you!
KERYGMA TV! is BACK
KERYGMA TV is on a new time slot and new channel Sundays 8 a.m. at IBC 13
Need Counseling? No Landline?
Now, you can use your mobile phone to call a friend for counseling at 09228407031. Or you may call our landlines 7266728, 7264709, 7259999 Mon-Fri 24-hrs, Sat 6am-5pm, Sun 6am-10am
BO BLOGS!
Go to Bo's Official Site and read his almost daily blog! Its not news, but thoughts and musings of Bo Sanchez. Get to know Bo in a more personal way --and find out what it means to live the life of a preacher. You get to enrich your faith as well.
DONATION
Remember to always donate your "first fruits"-not the last. Click on the "Donation" Box under the members menu - and you'll even see links to the nearest branches of the Banks where you can deposit.