READINGS for 2012-08-21
"With man this is impossible but with God all things are possible." – Matthew 19:26
The team of surgeons almost gave up on her. Blood spurted like a fountain whenever they attempted to cut the connecting tissue around the huge tumor located between her heart and lungs. To make matters worse, there was a power failure and the machines in the operating room were not functioning. Her blood pressure was dropping fast and the surgeons agreed they should just close her up.
But her friend, a thoracic surgeon who was there to accompany her in prayer, refused. "Wait! I just need to pray," he said. He called out to Mother Maria Cristina, "Please don't let her down." In a vision, he saw how to remove the tumor. He returned to the operating table and scooped out the big mass with his bare hands. There was hardly any bleeding. The other surgeons were in awe.
Dr. Oben is blessed to have been used as God's instrument to accomplish His will for his friend, Louie. Louie is blessed to have been handpicked by God for this miracle. Through the marvelous healing God worked in her life, Blessed Cristina Brando was beatified and is on her way to sainthood. Only with God are all these possible.
Dina Pecaña (dpecana@yahoo.com)
"We must be ever thankful for small miracles, and ever hopeful for receiving greater ones." (Elmer Schultz)
Lord Jesus, please forgive my sins. In Thy Name, I forgive all others for what they have done against me. I accept Thee as my Lord God and Savior. Heal me, change me, strengthen me in body, soul and spirit. (from the Miracle Prayer)
St. Pius X, pope, pray for us.
1ST READING
Pride is an insidious sort of sin. Perhaps this is because it can be built on quite a legitimate basis, namely the accomplishment of a good act, but then becomes deflected from its true purpose when sinful pride begins to appropriate the glory for itself instead of offering it to God. This is why humility is so important. A humble person will never appropriate any glory for himself. He knows that the glory really belongs to God.
1
The word of the Lord came to me:
2
Son of man, say to the prince of Tyre: Thus says the Lord God: Because you are haughty of heart, you say, "A God am I! I occupy a godly throne in the heart of the sea!" — And yet you are a man, and not a God, however you may think yourself like a God.
3
Oh yes, you are wiser than Daniel, there is no secret that is beyond you.
4
By your wisdom and your intelligence you have made riches for yourself; you have put gold and silver into your treasuries.
5
By your great wisdom applied to your trading you have heaped up your riches; your heart has grown haughty from your riches —
6
therefore thus says the Lord God: Because you have thought yourself to have the mind of a God,
7
therefore I will bring against you foreigners, the most barbarous of nations. They shall draw their swords against your beauteous wisdom, they shall run them through your splendid apparel.
8
They shall thrust you down to the pit, there to die a bloodied corpse, in the heart of the sea.
9
Will you then say, "I am a God!" when you face your murderers? No, you are a man, not a God, handed over to those who will slay you.
10
You shall die the death of the uncircumcised at the hands of foreigners, for I have spoken, says the Lord God.
Deuteronomy 32:26-27, 27-28, 30, 35-36
R: It is I who deal death and give life.
26
"I would have said, 'I will make an end of them and blot out their name from men's memories,'
27
Had I not feared the insolence of their enemies, feared that these foes would mistakenly boast."
(R)
"'Our own hand won the victory; the Lord had nothing to do with it.' "
28
For they are a people devoid of reason, having no understanding.
(R)
30
"How could one man rout a thousand, or two men put ten thousand to flight, unless it was because their Rock sold them and the Lord delivered them up?"
(R)
35
Close at hand is the day of their disaster and their doom is rushing upon them!
36
Surely, the Lord shall do justice for his people; on his servants he shall have pity.
(R)
Riches and wealth can be a terrible burden for people because these distract them from the real business of living life. With wealth comes a great responsibility concerning its use. It is foolish to assume that just because we have earned our wealth it belongs to us alone. God gives us blessings in order that we share them with others.
Jesus Christ became poor although he was rich so that by his poverty you might become rich.
23
Jesus said to his disciples: "Amen, I say to you, it will be hard for one who is rich to enter the Kingdom of heaven.
24
Again I say to you, it is easier for a camel to pass through the eye of a needle than for one who is rich to enter the Kingdom of God."
25
When the disciples heard this, they were greatly astonished and said, "Who then can be saved?"
26
Jesus looked at them and said, "For men this is impossible, but for God all things are possible."
27
Then Peter said to him in reply, "We have given up everything and followed you. What will there be for us?"
28
Jesus said to them, "Amen, I say to you that you who have followed me, in the new age, when the Son of Man is seated on his throne of glory, will yourselves sit on twelve thrones, judging the twelve tribes of Israel.
29
And everyone who has given up houses or brothers or sisters or father or mother or children or lands for the sake of my name will receive a hundred times more, and will inherit eternal life.
30
But many who are first will be last, and the last will be first."
think:
A humble person will never appropriate any glory from himself. He knows that the glory really belongs to God.
T O D A Y'S BLESSING LIST
Thank You Lord for:
____________________________________
_______________________________________________________
God's special verse/thought for me today
________________
_________________________________________________________
READ THE BIBLE IN ONE YEAR Job 30-33
The Camel at the narrow Gate
I don't know how you feel when you see homeless families in the streets and then hear about politicians and other members of our society amassing millions, even billions of pesos. They hide their wealth in foreign banks, buy one condo after the other and have a whole fleet of luxury cars in their garage. And often these people regularly go to Mass and think they are good Christians. I do not judge them but I wonder whether they will not have great problems entering the narrow gate of heaven.
Jesus does not say that it is impossible for a rich person to enter heaven, but He did say it would be very, very difficult. Zacchaeus was a rich man but he repented and made up for the injustice he did to the poorer members of his town. Joseph of Arimathaea was so rich that he could afford a tomb carved in rock but he shared it when Jesus died and had no place to be buried. They shared what they had. And luckily, I know several quite affluent people who generously share what they have with the poor and needy in our society.
In Jerusalem, I usually bring my pilgrim group to an old city gate which in ancient times was closed at sunset. It was not opened for latecomers but there was a small gate beside to enter the city. A camel would kneel in front, the owner would remove all the luggage and push the camel through the narrow gate. Thanks to the owner's effort to relieve the animal of its bulging baggage, it could enter the narrow gate. Unfortunately, some rich people have nobody who would do that for them so that they could enter through the narrow gate of heaven.
Another danger of wealth is that it makes a person often selfish. It makes him restless because there is the fear to lose what one has amassed. Another danger is that all a rich person thinks of and worries about is money. And Jesus once said, "Where your treasure is, there your heart also is." Our heart is supposed to be with the Lord and His Kingdom
.
Fr. Rudy Horst, SVD
REFLECTION QUESTIONS:
Are you too attached to material things? Is it easy for you to share what you have?
Lord, make me always aware that everything I have is a gift from You, which is meant not only for me but to be shared with my less fortunate brothers and sisters.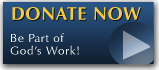 The Feast - Photo Gallery
Come as you will be in 2014

The FEAST is one of the happiest places on earth.



FIND ONE NEAR YOU!


PICC (4 sessions)
Sunday 8:00 a.m. - 10:00 a.m.
9:30 a.m. - 11:30 a.m.
10:45 a.m. - 12:45 p.m.
3:45p.m. - 6:00 p.m.
CCP Complex, Roxas Blvd. Pasay City


Pasig (2 sessions)
Sunday 10:00 a.m.-12 noon
1 p.m.-3 p.m.
Valle Verde Country Club (Beside ULTRA)

Alabang (5 sessions)
Sunday, 10:30 a.m.-1:00 p.m.
02:00 p.m.-4:30 p.m.
05:00 p.m.-06:30 p.m. (No Holy Mass)
Saturday, 6:00 p.m. - 8:30 p.m.
3rd Saturday 3:00 p.m. - 5:00 p.m.(Youth Feast - no Holy Mass)
Wednesday, 7:30 p.m. - 9:30 p.m. (No Holy Mass)
2/L,X-site entrance, Festival Mall, Alabang Tel-6598299


Quezon City
(2 sessions)
Sunday 8:00 a.m. - 10 a.m.
Sunday 9:00 a.m. - 11 a.m.
Convention Hall, Bureau of Soils, Visayas Ave., Q.C.


Taytay (2 sessions)
Sunday 8:00 a.m. - 10:00 a.m.
10:30 a.m. - 12:30 a.m.
Valley Fair Arcade, Ortigas Ext., Taytay, Rizal


Cavite
Sunday, 10:30 a.m.-12:30 p.m.
Cinema 5, Robinson's Mall, Aguinaldo Highway, Imus, Cavite


Valenzuela
Saturday 7:00 p.m. - 9:00 p.m.
Cinema 1, SM Valenzuela, Valenzuela


Ortigas(3 sessions)
Monday 7:30 p.m. - 9:30 p.m.
Cinema 5, Robinsons Galleria
Sunday 10:00 a.m. - 12:00 p.m.
1:00 p.m. - 3:00 p.m.
Cinema 3, Robinsons Galleria, F. Ortigas Ave., Pasig City


Makati(3 sessions)
Tuesday, 7:30 p.m. - 9:30 p.m.
Mondragon House 2/F Ballroom
H.V. Dela Costa St., Salcedo Village
Thursday, 7:30 p.m. - 9:30 p.m.
AIM Conference Center, Benavidez cor Paseo de Roxas
Sunday, 10:00 a.m. - 12:00 noon
Cinema 3, Glorietta 4, Makati


Manila(2 sessions)
Friday, 4:30 p.m. - 7:00 p.m. or 7:00 p.m.- 10:00 p.m.
Cinema 4, SM Manila (near City Hall), Manila


Sucat
Friday, 7:30 p.m. - 9:30 p.m.
Cinema 4, SM Sucat


Marilao (3 sessions)
Thursday, 7:30 p.m. - 9:30 p.m.
Barcelona Academy, Metrogate Complex, Marilao
Friday, 6:30 - 8:30 Supima Square (Save More), Malhacan, Meycauyan
Saturday, 6:30 p.m. - 7:30 p.m.
Cinema 2, SM Marilao, Bulacan


Laguna
Sunday, 10:00 a.m. - 12:00 pm.
Cinema 1, SM Sta Rosa, Laguna


Baliuag
Saturday 6:00 p.m-9:00 p.m.
Cinema 1, SM Baliuag, Bulacan


Cardona
Saturday 5:30 p.m.-7:30 p.m.
Queen Mary Help of Christians Hospital
National Road, Brgy. Calahan, Cardona

Bonifacio Global City
Saturday 5:00 p.m. - 7:00 p.m.
5/F Fully Booked, Bonifacio High Street
Global City, Taguig


Antipolo
Saturday, 8:00 p.m. - 10:00 p.m.
2/F Jollibee Ynares, Circumferencial Road
Brgy. San Roque, Antipolo City


CEBU
Monday 6:30 p.m. - 9:30 p.m.
Trade Hall, SM City Cebu
Contact nos. (032)5201071/ 09212413801/ 09232908009

ILOILO
schedule and venue to be posted soon

DAVAO
Sunday 9:00 a.m. - 11:00 a.m.
4/L Alexian Brothers Health and Wellness Center, Matina, Davao City
Contact nos. 0822865081/09222515822

KERYGMA TV! is BACK
KERYGMA TV is on a new time slot and new channel Sundays 8 a.m. at IBC 13
Need Counseling? No Landline?
Now, you can use your mobile phone to call a friend for counseling at 09228407031. Or you may call our landlines 7266728, 7264709, 7259999 Mon-Fri 24-hrs, Sat 6am-5pm, Sun 6am-10am
Preacher in Blue Jeans is now Downloadable
Preacher in Blue Jeans, Bo's Reality TV Show can now be downloaded in mp3/audio/sound format.

You can get it 2 ways:
A. Via Itunes
1. Right click this text, select COPY SHORTCUT
2. Open Itunes-->Advanced-->Subscribe to Podcast-->
3. PASTE (press Control-V)
Itunes will automatically download the Podcasts daily as long as you keep your internet connection open. Select PODCAST then Click on the Refresh Button.

B. Download directly by clicking here.

Tip: You don't need an ipod, any mp3 player or computer will play these Preacher in Blue Jeans Audio.
BO BLOGS!
Go to Bo's Official Site and read his almost daily blog! Its not news, but thoughts and musings of Bo Sanchez. Get to know Bo in a more personal way --and find out what it means to live the life of a preacher. You get to enrich your faith as well.