READINGS for 2012-08-06
Feast of the Transfiguration of the Lord
We possess the prophetic message.... You will do well to be attentive to it, as to a lamp shining in a dark place. –2 Peter 1:19
We had just arrived at the Sydney airport and were lining up towards custom. Everywhere there were signages warning us of items that were not allowed into the country, followed by threats of huge fines or imprisonment. In my mind, I scanned through my things if I brought any of the banned items, afraid of being apprehended.
At the final checkout line, a dog came near me and barked. The police asked, "Did you bring food from the airplane with you?" With huge eyes I brought out a bun I wasn't able to eat. The man inspected the bread then handed it back to me. I felt stupid, sighed with relief and stepped out into the arrival area.
The detection dog caught me because they were trained for such kinds of things. Their sense of smell is so sharp that they are able to discern individual scents even when the smells are combined or masked by other odors.
Our conscience, too, can be like a trained dog. If we have exercised it through God's Word to think whatever is true, honorable and just (Philippians 4:8), there will be a clanging inside when we get contrary input. Let's train ourselves well then.
Joy Sosoban (jsosoban@gmail.com)
Do I have a wellformed conscience?
Dear Jesus, enable me to overcome my weakness. Help me train myself in Your way.
St. Hormisdas, pope, pray for us.
1ST READING
In Scriptures, fire reminds us of the Holy Spirit and the love He inspires within us that burns with desire for God. It is this fire of God's love that we need to kindle every day in prayer so that we will remain faithful in following His will. Fire is a fearsome thing — it can purify or it can destroy. The love of God is the opposite — it creates and it transforms. Let us allow the love of God to burn in our hearts.
9
As I watched: Thrones were set up and the Ancient One took his throne. His clothing was snow bright, and the hair on his head as white as wool; His throne was flames of fire, with wheels of burning fire.
10
A surging stream of fire flowed out from where he sat; Thousands upon thousands were ministering to him, and myriads upon myriads attended him. The court was convened, and the books were opened.
13
As the visions during the night continued, I saw One like a son of man coming, on the clouds of heaven; When he reached the Ancient One and was presented before him,
14
The one like a Son of man received dominion, glory, and kingship; all peoples, nations, and languages serve him. His dominion is an everlasting dominion that shall not be taken away, his kingship shall not be destroyed.
R: The Lord is king, the Most High over all the earth.
1
The Lord is king; let the earth rejoice; let the many islands be glad.
2
Clouds and darkness are round about him, justice and judgment are the foundation of his throne.
(R)
5
The mountains melt like wax before the Lord, before the Lord of all the earth.
6
The heavens proclaim his justice, and all peoples see his glory.
(R)
9
Because you, O Lord, are the Most High over all the earth, exalted far above all Gods.
(R)
St. Peter has seen the majesty and glory of God. This experience inspires him to give his life in the service of the Gospel. Each of us in our own way has experienced God's majesty and glory – some in more spectacular fashion and others not so. It does not matter how we experience it. What matters is our response to it. Let us always listen to God's word to us through Jesus and follow where He leads.
16
Beloved: We did not follow cleverly devised myths when we made known to you the power and coming of our Lord Jesus Christ, but we had been eyewitnesses of his majesty.
17
For he received honor and glory from God the Father when that unique declaration came to him from the majestic glory, "This is my Son, my beloved, with whom I am well pleased."
18
We ourselves heard this voice come from heaven while we were with him on the holy mountain.
19
Moreover, we possess the prophetic message that is altogether reliable. You will do well to be attentive to it, as to a lamp shining in a dark place, until day dawns and the morning star rises in your hearts.
The Transfiguration is one of those moments in the ministry of Jesus where His true identity is revealed to us. The Father calls Jesus His Son. What more do we need than this to confirm His identity? Yet we still doubt and live as though we do not understand the significance of this relationship. It is time for us to leave behind the doubts and procrastination and respect the identity of Jesus by living the fullness of the Gospel.
This is my beloved Son, with whom I am well pleased; listen to him.
2
Jesus took Peter, James, and John and led them up a high mountain apart by themselves. And he was transfigured before them,
3
and his clothes became dazzling white, such as no fuller on earth could bleach them.
4
Then Elijah appeared to them along with Moses, and they were conversing with Jesus.
5
Then Peter said to Jesus in reply, "Rabbi, it is good that we are here! Let us make three tents: one for you, one for Moses, and one for Elijah."
6
He hardly knew what to say, they were so terrified.
7
Then a cloud came, casting a shadow over them; then from the cloud came a voice, "This is my beloved Son. Listen to him."
8
Suddenly, looking around, they no longer saw anyone but Jesus alone with them.
9
As they were coming down from the mountain, he charged them not to relate what they had seen to anyone, except when the Son of Man had risen from the dead.
10
So they kept the matter to themselves, questioning what rising from the dead meant.
think:
Let us be drawn into the mystery of the relationship between the Father and the Son.
T O D A Y'S BLESSING LIST
Thank You Lord for:
____________________________________
_______________________________________________________
God's special verse/thought for me today
________________
_________________________________________________________
READ THE BIBLE IN ONE YEAR 1 Maccabees 15-16
I had the experience of trekking up a treacherous mountain in pitch darkness. The group I led was unprepared for it. We did not expect to be on the trail when night fell. Those were the days when LED lamps were not yet in vogue. Only two in the group had the traditional flashlight, and by that, I meant the long, heavy plastic barreled torches that we hated to lug around during our mountain treks.
We followed the code. The lead man carried the torch, and the sweeper at the tail end carried the second. With so much debris, loose rocks and gnarled roots and branches jutting out on the uneven path, I swore, first, never to do any night trekking ever again, and second, never to leave home without my heavy but "high-tech" (read: rare) miner's headlights.
The laughter and the noise that we made while trekking in daylight was transformed to an eerie and reflective — or fearful — silence. Our sights were focused on the lamp shining in a dark place. The light ahead of us was our guide, our bearing, our life! The light shining in the darkness transformed us all of a sudden into a focused group, united by a common goal, a common predicament, and a common desire to pitch our tents soonest so we could cook, eat, and rest our weary and aching bodies.
I would like to think that our experience resonates in some way with that of the three disciples who climbed with the Lord. Although there was no mention of darkness, His face "shone like the sun," and He was transfigured. Like Moses, whose countenance changed after his mountain experience, the three disciples were themselves transformed after the experience.
We have had a few supposedly life-changing experiences over the past 25 years: People Power I, World Youth Day 1995, etc. They were like lamps shining in a dark place. We would do well to heed Peter, one of the three who saw the light shine on the mountain of transfiguration. He wisely counsels us: "You will do well to be attentive to it, as to a lamp shining in a dark place."
Fr. Chito Dimaranan, SDB
REFLECTION QUESTION:
Recall one of your life-changing experiences. What lessons did you learn from it?
Lord Jesus, meeting You and having a personal relationship with You is one of my life's treasured experiences. Thank You for being in my life.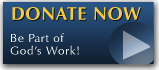 The Feast - Photo Gallery
Come as you will be in 2014

The FEAST is one of the happiest places on earth.



FIND ONE NEAR YOU!


PICC (4 sessions)
Sunday 8:00 a.m. - 10:00 a.m.
9:30 a.m. - 11:30 a.m.
10:45 a.m. - 12:45 p.m.
3:45p.m. - 6:00 p.m.
CCP Complex, Roxas Blvd. Pasay City


Pasig (2 sessions)
Sunday 10:00 a.m.-12 noon
1 p.m.-3 p.m.
Valle Verde Country Club (Beside ULTRA)

Alabang (5 sessions)
Sunday, 10:30 a.m.-1:00 p.m.
02:00 p.m.-4:30 p.m.
05:00 p.m.-06:30 p.m. (No Holy Mass)
Saturday, 6:00 p.m. - 8:30 p.m.
3rd Saturday 3:00 p.m. - 5:00 p.m.(Youth Feast - no Holy Mass)
Wednesday, 7:30 p.m. - 9:30 p.m. (No Holy Mass)
2/L,X-site entrance, Festival Mall, Alabang Tel-6598299


Quezon City
(2 sessions)
Sunday 8:00 a.m. - 10 a.m.
Sunday 9:00 a.m. - 11 a.m.
Convention Hall, Bureau of Soils, Visayas Ave., Q.C.


Taytay (2 sessions)
Sunday 8:00 a.m. - 10:00 a.m.
10:30 a.m. - 12:30 a.m.
Valley Fair Arcade, Ortigas Ext., Taytay, Rizal


Cavite
Sunday, 10:30 a.m.-12:30 p.m.
Cinema 5, Robinson's Mall, Aguinaldo Highway, Imus, Cavite


Valenzuela
Saturday 7:00 p.m. - 9:00 p.m.
Cinema 1, SM Valenzuela, Valenzuela


Ortigas(3 sessions)
Monday 7:30 p.m. - 9:30 p.m.
Cinema 5, Robinsons Galleria
Sunday 10:00 a.m. - 12:00 p.m.
1:00 p.m. - 3:00 p.m.
Cinema 3, Robinsons Galleria, F. Ortigas Ave., Pasig City


Makati(3 sessions)
Tuesday, 7:30 p.m. - 9:30 p.m.
Mondragon House 2/F Ballroom
H.V. Dela Costa St., Salcedo Village
Thursday, 7:30 p.m. - 9:30 p.m.
AIM Conference Center, Benavidez cor Paseo de Roxas
Sunday, 10:00 a.m. - 12:00 noon
Cinema 3, Glorietta 4, Makati


Manila(2 sessions)
Friday, 4:30 p.m. - 7:00 p.m. or 7:00 p.m.- 10:00 p.m.
Cinema 4, SM Manila (near City Hall), Manila


Sucat
Friday, 7:30 p.m. - 9:30 p.m.
Cinema 4, SM Sucat


Marilao (3 sessions)
Thursday, 7:30 p.m. - 9:30 p.m.
Barcelona Academy, Metrogate Complex, Marilao
Friday, 6:30 - 8:30 Supima Square (Save More), Malhacan, Meycauyan
Saturday, 6:30 p.m. - 7:30 p.m.
Cinema 2, SM Marilao, Bulacan


Laguna
Sunday, 10:00 a.m. - 12:00 pm.
Cinema 1, SM Sta Rosa, Laguna


Baliuag
Saturday 6:00 p.m-9:00 p.m.
Cinema 1, SM Baliuag, Bulacan


Cardona
Saturday 5:30 p.m.-7:30 p.m.
Queen Mary Help of Christians Hospital
National Road, Brgy. Calahan, Cardona

Bonifacio Global City
Saturday 5:00 p.m. - 7:00 p.m.
5/F Fully Booked, Bonifacio High Street
Global City, Taguig


Antipolo
Saturday, 8:00 p.m. - 10:00 p.m.
2/F Jollibee Ynares, Circumferencial Road
Brgy. San Roque, Antipolo City


CEBU
Monday 6:30 p.m. - 9:30 p.m.
Trade Hall, SM City Cebu
Contact nos. (032)5201071/ 09212413801/ 09232908009

ILOILO
schedule and venue to be posted soon

DAVAO
Sunday 9:00 a.m. - 11:00 a.m.
4/L Alexian Brothers Health and Wellness Center, Matina, Davao City
Contact nos. 0822865081/09222515822

KERYGMA TV! is BACK
KERYGMA TV is on a new time slot and new channel Sundays 8 a.m. at IBC 13
Need Counseling? No Landline?
Now, you can use your mobile phone to call a friend for counseling at 09228407031. Or you may call our landlines 7266728, 7264709, 7259999 Mon-Fri 24-hrs, Sat 6am-5pm, Sun 6am-10am
Preacher in Blue Jeans is now Downloadable
Preacher in Blue Jeans, Bo's Reality TV Show can now be downloaded in mp3/audio/sound format.

You can get it 2 ways:
A. Via Itunes
1. Right click this text, select COPY SHORTCUT
2. Open Itunes-->Advanced-->Subscribe to Podcast-->
3. PASTE (press Control-V)
Itunes will automatically download the Podcasts daily as long as you keep your internet connection open. Select PODCAST then Click on the Refresh Button.

B. Download directly by clicking here.

Tip: You don't need an ipod, any mp3 player or computer will play these Preacher in Blue Jeans Audio.
BO BLOGS!
Go to Bo's Official Site and read his almost daily blog! Its not news, but thoughts and musings of Bo Sanchez. Get to know Bo in a more personal way --and find out what it means to live the life of a preacher. You get to enrich your faith as well.