READINGS for 2012-07-24
"Show us wonderful signs." – Micah 7:15
It was an evening of grace. My husband Raul and I were leading the corporate worship of Bukas Loob Sa Diyos Covenant Community at the Santuario de San Antonio in Forbes Park. Soaked in melodious songs and high praises, the whole church was radiating with joy, love and peace from the hearts of the worshipers. For more than two hours, we set aside mundane concerns of life. It was a glimpse of heaven on earth for me as ordinary men and women were transformed into a multitude of angels, praising God unabashedly.
Whenever the Holy Spirit takes over, God moves and things happen. The moment of encounter and communion with the Lord
is always the high point of the evening and it is difficult to describe it in words. It has to be experienced to be fully appreciated.
No two corporate worships are ever alike. Whenever I come out of the church filled with inexplicable joy, it comes as a wonderful sign from the Lord. I can't wait till our next turn to lead the corporate worship once again. Praise be to God!
Mari
Sison-Garcia (mari_sison_garcia @yahoo.com)
It is God's will for us to give Him praise "so that we might exist for the praise of his glory" (Ephesians 1:12).
Lord, Your wonderful signs give me an affirmation to obey Your will each day.
St. Sharbel Makhlouf, pray for us.
1ST READING
One of the roles of a shepherd is to lead his sheep to good pasture. One of the roles of a leader in the Church is to provide good teaching for his flock. Let us pray for all the shepherds in the Church that they will be committed to providing good teaching and formation for the people under their care. Grant them the wisdom to know what is most needed from a formation point of view.
14
Shepherd your people with your staff, the flock of your inheritance, that dwells apart in a woodland, in the midst of Carmel. Let them feed in Bashan and Gilead, as in the days of old;
15
as in the days when you came from the land of Egypt, show us wonderful signs.
18
Who is there like you, the God who removes guilt and pardons sin for the remnant of his inheritance; who does not persist in anger forever, but delights rather in clemency,
19
and will again have compassion on us, treading underfoot our guilt? You will cast into the depths of the sea all our sins;
20
you will show faithfulness to Jacob, and grace to Abraham, as you have sworn to our fathers from days of old.
R: Lord, show us your mercy and love.
1 [2]
You have favored, O Lord, your land; you have brought back the captives of Jacob.
2 [3]
You have forgiven the guilt of your people; you have covered all their sins.
3 [4]
You have withdrawn all your wrath; you have revoked your burning anger.
(R)
4 [5]
Restore us, O God our savior, and abandon your displeasure against us.
5 [6
]
Will you be ever angry with us, prolonging your anger to all generations?
(R)
6 [7]
Will you not instead give us life; and shall not your people rejoice in you?
7 [8]
Show us, O Lord, your kindness, and grant us your salvation.
(R)
Jesus affirms that the most important aspect of discipleship is obedience to God's will. Everything else is a waste of time without obedience to His will. One of the first goals of the devil is to try and distract us from doing this. This is why we need to be clear about our commitment to and willingness to pay the price of being a disciple of Jesus.
Whoever loves me will keep my word, and my Father will love him and we will come to him.
46
While Jesus was speaking to the crowds, his mother and his brothers appeared outside, wishing to speak with him.
47
Someone told him, "Your mother and your brothers are standing outside, asking to speak with you."
48
But he said in reply to the one who told him, "Who is my mother? Who are my brothers?"
49
And stretching out his hand toward his disciples, he said, "Here are my mother and my brothers.
50
For whoever does the will of my heavenly Father is my brother, and sister, and mother."
think:
The most important aspect of discipleship is obedience to God's will.
T O D A Y'S BLESSING LIST
Thank You Lord for:
____________________________________
_______________________________________________________
God's special verse/thought for me today
________________
_________________________________________________________
READ THE BIBLE IN ONE YEAR Judith 5-8
MOTHERS, BROTHERS, SISTERS
When my mother died more than a decade ago, half of me died with her. But I had a pleasant and surprising discovery: the simple woman whom I fondly called
Nanay
(Mother) was a
Nanay
to many. People talked about her loving nature. I also learned that she had her own share of charities. She helped poor parents send their children to school. I don't know how she did it as she herself was not rich by any standard. She kept our humble abode inside the alleys of Tondo. She, too, was poor.
When Jesus was told that her mother and brothers were there waiting for Him, He made a strange reply, "Who is my mother? Who are my brothers?
Whoever does the will of my Father in heaven is a brother, a sister and mother to me."
At first glance, it may appear that Jesus is disowning Mary. On the other hand, Jesus has mystically elevated Mary to a special place in His heart. She has become the model of somebody who willingly obeys the Father's will. She was the first follower of Jesus, the first among Christians because she did not just journey with and followed her Son. She bore Him in her womb. She remained faithful until the end. Even when Jesus started His public ministry, Mary would check on Him once in a while just as she did in the Gospel today.
Jesus invites us to be a member of His extended family. We, too, can be mother to Him, like Mary. We, too, can be siblings to Him — for as long as we empty ourselves of our attachments and selfish motives, for as long as we are ready to obey God's will, no matter how difficult it may be.
But like Mary, if we can carry the burden devotedly, if we can share in the cross of Christ and follow Him, if we can continue to listen to Him and enthrone Him in our hearts as the core of our life and everything we do, if we are willing to forget our own ambitions and seek God's Kingdom, if we are most ready to obey, we belong to Jesus Christ — with Mary as our mother and model. We are family!
Fr. Erick Y. Santos, SFO
REFLECTION QUESTION:
What do you do when you find difficulties in obeying God's will?
Lord, may I be obedient to Your will. Welcome me to Your family.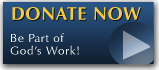 The Feast - Photo Gallery
Come as you will be in 2014

The FEAST is one of the happiest places on earth.



FIND ONE NEAR YOU!


PICC (4 sessions)
Sunday 8:00 a.m. - 10:00 a.m.
9:30 a.m. - 11:30 a.m.
10:45 a.m. - 12:45 p.m.
3:45p.m. - 6:00 p.m.
CCP Complex, Roxas Blvd. Pasay City


Pasig (2 sessions)
Sunday 10:00 a.m.-12 noon
1 p.m.-3 p.m.
Valle Verde Country Club (Beside ULTRA)

Alabang (5 sessions)
Sunday, 10:30 a.m.-1:00 p.m.
02:00 p.m.-4:30 p.m.
05:00 p.m.-06:30 p.m. (No Holy Mass)
Saturday, 6:00 p.m. - 8:30 p.m.
3rd Saturday 3:00 p.m. - 5:00 p.m.(Youth Feast - no Holy Mass)
Wednesday, 7:30 p.m. - 9:30 p.m. (No Holy Mass)
2/L,X-site entrance, Festival Mall, Alabang Tel-6598299


Quezon City
(2 sessions)
Sunday 8:00 a.m. - 10 a.m.
Sunday 9:00 a.m. - 11 a.m.
Convention Hall, Bureau of Soils, Visayas Ave., Q.C.


Taytay (2 sessions)
Sunday 8:00 a.m. - 10:00 a.m.
10:30 a.m. - 12:30 a.m.
Valley Fair Arcade, Ortigas Ext., Taytay, Rizal


Cavite
Sunday, 10:30 a.m.-12:30 p.m.
Cinema 5, Robinson's Mall, Aguinaldo Highway, Imus, Cavite


Valenzuela
Saturday 7:00 p.m. - 9:00 p.m.
Cinema 1, SM Valenzuela, Valenzuela


Ortigas(3 sessions)
Monday 7:30 p.m. - 9:30 p.m.
Cinema 5, Robinsons Galleria
Sunday 10:00 a.m. - 12:00 p.m.
1:00 p.m. - 3:00 p.m.
Cinema 3, Robinsons Galleria, F. Ortigas Ave., Pasig City


Makati(3 sessions)
Tuesday, 7:30 p.m. - 9:30 p.m.
Mondragon House 2/F Ballroom
H.V. Dela Costa St., Salcedo Village
Thursday, 7:30 p.m. - 9:30 p.m.
AIM Conference Center, Benavidez cor Paseo de Roxas
Sunday, 10:00 a.m. - 12:00 noon
Cinema 3, Glorietta 4, Makati


Manila(2 sessions)
Friday, 4:30 p.m. - 7:00 p.m. or 7:00 p.m.- 10:00 p.m.
Cinema 4, SM Manila (near City Hall), Manila


Sucat
Friday, 7:30 p.m. - 9:30 p.m.
Cinema 4, SM Sucat


Marilao (3 sessions)
Thursday, 7:30 p.m. - 9:30 p.m.
Barcelona Academy, Metrogate Complex, Marilao
Friday, 6:30 - 8:30 Supima Square (Save More), Malhacan, Meycauyan
Saturday, 6:30 p.m. - 7:30 p.m.
Cinema 2, SM Marilao, Bulacan


Laguna
Sunday, 10:00 a.m. - 12:00 pm.
Cinema 1, SM Sta Rosa, Laguna


Baliuag
Saturday 6:00 p.m-9:00 p.m.
Cinema 1, SM Baliuag, Bulacan


Cardona
Saturday 5:30 p.m.-7:30 p.m.
Queen Mary Help of Christians Hospital
National Road, Brgy. Calahan, Cardona

Bonifacio Global City
Saturday 5:00 p.m. - 7:00 p.m.
5/F Fully Booked, Bonifacio High Street
Global City, Taguig


Antipolo
Saturday, 8:00 p.m. - 10:00 p.m.
2/F Jollibee Ynares, Circumferencial Road
Brgy. San Roque, Antipolo City


CEBU
Monday 6:30 p.m. - 9:30 p.m.
Trade Hall, SM City Cebu
Contact nos. (032)5201071/ 09212413801/ 09232908009

ILOILO
schedule and venue to be posted soon

DAVAO
Sunday 9:00 a.m. - 11:00 a.m.
4/L Alexian Brothers Health and Wellness Center, Matina, Davao City
Contact nos. 0822865081/09222515822

KERYGMA TV! is BACK
KERYGMA TV is on a new time slot and new channel Sundays 8 a.m. at IBC 13
Need Counseling? No Landline?
Now, you can use your mobile phone to call a friend for counseling at 09228407031. Or you may call our landlines 7266728, 7264709, 7259999 Mon-Fri 24-hrs, Sat 6am-5pm, Sun 6am-10am
Preacher in Blue Jeans is now Downloadable
Preacher in Blue Jeans, Bo's Reality TV Show can now be downloaded in mp3/audio/sound format.

You can get it 2 ways:
A. Via Itunes
1. Right click this text, select COPY SHORTCUT
2. Open Itunes-->Advanced-->Subscribe to Podcast-->
3. PASTE (press Control-V)
Itunes will automatically download the Podcasts daily as long as you keep your internet connection open. Select PODCAST then Click on the Refresh Button.

B. Download directly by clicking here.

Tip: You don't need an ipod, any mp3 player or computer will play these Preacher in Blue Jeans Audio.
BO BLOGS!
Go to Bo's Official Site and read his almost daily blog! Its not news, but thoughts and musings of Bo Sanchez. Get to know Bo in a more personal way --and find out what it means to live the life of a preacher. You get to enrich your faith as well.