READINGS for 2012-07-23
"Master," they said, "we should like to see a sign from you." – Matthew 12:38
"I'm sorry. I cannot help you," my husband said. His patient burst into bitter tears.
A year ago, the patient consulted him about her stage one breast cancer. My husband recommended surgery and chemotherapy, explaining that a cure is attainable. She didn't come back.
Now she was recounting how she tried alternative medicine because of her fear of chemotherapy. The cancer had advanced to stage four, the final stage. He couldn't save her even if she begged.
I think my husband's frustration was similar to Jesus' when the Pharisees asked for a sign. My husband, just like Jesus, was trying to bring hope and deliver people from certain death, but he was received with cynicism, fear and resentment instead.
Unknown to us, we are usually in the position of the patient and the Pharisees. We resist what we know should be done and insist on looking for proof because we want an easier path.
Make the right decisions now. Don't fear the hardships to come. God will give you enough grace to see you through.
Postponement may be a reprieve, but in the end, it's as good as a death sentence
.
Cecil Lim (cez_lim@yahoo.com)
"If you keep thinking about what you want to do or what you hope will happen, you don't do it, and it won't happen." (Desiderius
Erasmus)
Lord, open our eyes and ears and grant us the courage to respond to the signs all around us.
St. Bridget, religious, pray for us.
1ST READING
The last line of this reading is a very beautiful description of the life of a true disciple of Jesus that is easy to accept. If we learn nothing else today, let us learn that humility is at the heart of what it means to be a disciple. And if we already know this, let us learn that justice is also important.
1
Hear what the Lord says: Arise, present your plea before the mountains, and let the hills hear your voice!
2
Hear, O mountains, the plea of the Lord, pay attention, O foundations of the earth! For the Lord has a plea against his people, and he enters into trial with Israel.
3
O my people, what have I done to you, or how have I wearied you? Answer me!
4
For I brought you up from the land of Egypt, from the place of slavery I released you; and I sent before you Moses, Aaron, and Miriam.
6
With what shall I come before the Lord, and bow before God most high? Shall I come before him with burnt offerings, with calves a year old?
7
Will the Lord be pleased with thousands of rams, with myriad streams of oil? Shall I give my first-born for my crime, the fruit of my body for the sin of my soul?
8
You have been told, O man, what is good, and what the Lord requires of you: Only to do right and to love goodness, and to walk humbly with your God.
Psalm 50:5-6, 8-9, 16-17, 21, 23
R: To the upright I will show the saving power of God.
5
"Gather my faithful ones before me, those who have made a covenant with me by sacrifice."
6
And for the heavens proclaim his justice; for God himself is the judge.
(R)
8
"Not for your sacrifices do I rebuke you, for your burnt offerings are before me always.
9
I take from your house no bullock, no goats out of your fold."
(R)
16
"Why do you recite my statutes, and profess my covenant with your mouth,
17
though you hate discipline and cast my words behind you?"
(R)
21
"When you do these things, shall I be deaf to it? Or do you think that I am like yourself? I will correct you by drawing them up before your eyes.
23
He that offers praise as a sacrifice glorifies me; and to him that goes the right way I will show the salvation of God."
(R)
What really are the use of signs? They may help confirm a particular course of action we are trying to discern, but can't we just act in faith and allow God to redirect our actions if we are going down the wrong path? One of the troubles with looking for signs is that we begin to confirm them. Where will it end?
If today you hear his voice, harden not your hearts.
38
Some of the scribes and Pharisees said to Jesus, "Teacher, we wish to see a sign from you."
39
He said to them in reply, "An evil and unfaithful generation seeks a sign, but no sign will be given it except the sign of Jonah the prophet.
40
Just as Jonah was in the belly of the whale three days and three nights, so will the Son of Man be in the heart of the earth three days and three nights.
41
At the judgment, the men of Nineveh will arise with this generation and condemn it, because they repented at the preaching of Jonah; and there is something greater than Jonah here.
42
At the judgment the queen of the south will arise with this generation and condemn it, because she came from the ends of the earth to hear the wisdom of Solomon; and there is something greater than Solomon here."
think:
Humility is at the heart of what it means to be a disciple.
T O D A Y'S BLESSING LIST
Thank You Lord for:
____________________________________
_______________________________________________________
God's special verse/thought for me today
________________
_________________________________________________________
READ THE BIBLE IN ONE YEAR Judith 1-4
RIGHTEOUSNESS, GOODNESS, HUMILITY
Many institutions adopt mottos made up of three words. One famous institution in the Philippines boasts of "courage, integrity, loyalty," even if its products are very far from what the motto says. Be that as it may, everyone believes in the power of axioms and aphorisms, or watchwords to live by. Such mottos sum up the institution's highest ideals. They represent the best that the institution upholds and considers important. They serve as goals to attain, dreams to pursue, and ideals to gradually espouse.
Today, the prophet Micah offers us such a watchword with three essential elements: righteousness, goodness and humility. "[This is] what the Lord requires of you: only to do right and to love goodness, and to walk humbly with your God."
It is easy to do what everybody else seems to be doing. Somehow, when many do it, the sense of rightness or wrongness does not factor in as we discern and decide.
Micah cautions us to "love goodness." The good is something that goes beyond being good for me, for now, and for here. It is that which is good from God, in itself, and good that transcends merely personal or individual good.
Too bad the same new information and communications media twist not only the right but also the concept of the good. The individual becomes the supreme arbiter of what is right and what is good. This is nothing but moral relativism.
We would do well to be reminded that for us to do right and good, there has to be another value — a virtue, in fact, which is humility. Humility is the virtue that puts us in place and makes us see ourselves for what we really are — dependent creatures who rely on the Creator. Though created free and intelligent, that freedom can never be taken apart from truth — moral truth. We still need to walk humbly with God.
Fr. Chito Dimaranan, SSP
REFLECTION QUESTION:
How strong are you in standing up for the right when everyone else is doing the wrong thing?
Grant me the courage, Lord, to be firm in my values — to always choose righteousness, goodness and humility over what's popular.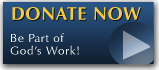 The Feast - Photo Gallery
Come as you will be in 2014

The FEAST is one of the happiest places on earth.



FIND ONE NEAR YOU!


PICC (4 sessions)
Sunday 8:00 a.m. - 10:00 a.m.
9:30 a.m. - 11:30 a.m.
10:45 a.m. - 12:45 p.m.
3:45p.m. - 6:00 p.m.
CCP Complex, Roxas Blvd. Pasay City


Pasig (2 sessions)
Sunday 10:00 a.m.-12 noon
1 p.m.-3 p.m.
Valle Verde Country Club (Beside ULTRA)

Alabang (5 sessions)
Sunday, 10:30 a.m.-1:00 p.m.
02:00 p.m.-4:30 p.m.
05:00 p.m.-06:30 p.m. (No Holy Mass)
Saturday, 6:00 p.m. - 8:30 p.m.
3rd Saturday 3:00 p.m. - 5:00 p.m.(Youth Feast - no Holy Mass)
Wednesday, 7:30 p.m. - 9:30 p.m. (No Holy Mass)
2/L,X-site entrance, Festival Mall, Alabang Tel-6598299


Quezon City
(2 sessions)
Sunday 8:00 a.m. - 10 a.m.
Sunday 9:00 a.m. - 11 a.m.
Convention Hall, Bureau of Soils, Visayas Ave., Q.C.


Taytay (2 sessions)
Sunday 8:00 a.m. - 10:00 a.m.
10:30 a.m. - 12:30 a.m.
Valley Fair Arcade, Ortigas Ext., Taytay, Rizal


Cavite
Sunday, 10:30 a.m.-12:30 p.m.
Cinema 5, Robinson's Mall, Aguinaldo Highway, Imus, Cavite


Valenzuela
Saturday 7:00 p.m. - 9:00 p.m.
Cinema 1, SM Valenzuela, Valenzuela


Ortigas(3 sessions)
Monday 7:30 p.m. - 9:30 p.m.
Cinema 5, Robinsons Galleria
Sunday 10:00 a.m. - 12:00 p.m.
1:00 p.m. - 3:00 p.m.
Cinema 3, Robinsons Galleria, F. Ortigas Ave., Pasig City


Makati(3 sessions)
Tuesday, 7:30 p.m. - 9:30 p.m.
Mondragon House 2/F Ballroom
H.V. Dela Costa St., Salcedo Village
Thursday, 7:30 p.m. - 9:30 p.m.
AIM Conference Center, Benavidez cor Paseo de Roxas
Sunday, 10:00 a.m. - 12:00 noon
Cinema 3, Glorietta 4, Makati


Manila(2 sessions)
Friday, 4:30 p.m. - 7:00 p.m. or 7:00 p.m.- 10:00 p.m.
Cinema 4, SM Manila (near City Hall), Manila


Sucat
Friday, 7:30 p.m. - 9:30 p.m.
Cinema 4, SM Sucat


Marilao (3 sessions)
Thursday, 7:30 p.m. - 9:30 p.m.
Barcelona Academy, Metrogate Complex, Marilao
Friday, 6:30 - 8:30 Supima Square (Save More), Malhacan, Meycauyan
Saturday, 6:30 p.m. - 7:30 p.m.
Cinema 2, SM Marilao, Bulacan


Laguna
Sunday, 10:00 a.m. - 12:00 pm.
Cinema 1, SM Sta Rosa, Laguna


Baliuag
Saturday 6:00 p.m-9:00 p.m.
Cinema 1, SM Baliuag, Bulacan


Cardona
Saturday 5:30 p.m.-7:30 p.m.
Queen Mary Help of Christians Hospital
National Road, Brgy. Calahan, Cardona

Bonifacio Global City
Saturday 5:00 p.m. - 7:00 p.m.
5/F Fully Booked, Bonifacio High Street
Global City, Taguig


Antipolo
Saturday, 8:00 p.m. - 10:00 p.m.
2/F Jollibee Ynares, Circumferencial Road
Brgy. San Roque, Antipolo City


CEBU
Monday 6:30 p.m. - 9:30 p.m.
Trade Hall, SM City Cebu
Contact nos. (032)5201071/ 09212413801/ 09232908009

ILOILO
schedule and venue to be posted soon

DAVAO
Sunday 9:00 a.m. - 11:00 a.m.
4/L Alexian Brothers Health and Wellness Center, Matina, Davao City
Contact nos. 0822865081/09222515822

KERYGMA TV! is BACK
KERYGMA TV is on a new time slot and new channel Sundays 8 a.m. at IBC 13
Need Counseling? No Landline?
Now, you can use your mobile phone to call a friend for counseling at 09228407031. Or you may call our landlines 7266728, 7264709, 7259999 Mon-Fri 24-hrs, Sat 6am-5pm, Sun 6am-10am
Preacher in Blue Jeans is now Downloadable
Preacher in Blue Jeans, Bo's Reality TV Show can now be downloaded in mp3/audio/sound format.

You can get it 2 ways:
A. Via Itunes
1. Right click this text, select COPY SHORTCUT
2. Open Itunes-->Advanced-->Subscribe to Podcast-->
3. PASTE (press Control-V)
Itunes will automatically download the Podcasts daily as long as you keep your internet connection open. Select PODCAST then Click on the Refresh Button.

B. Download directly by clicking here.

Tip: You don't need an ipod, any mp3 player or computer will play these Preacher in Blue Jeans Audio.
BO BLOGS!
Go to Bo's Official Site and read his almost daily blog! Its not news, but thoughts and musings of Bo Sanchez. Get to know Bo in a more personal way --and find out what it means to live the life of a preacher. You get to enrich your faith as well.