READINGS for 2012-07-20
He's Just Around The Corner
I have heard your prayer and seen your tears. I will heal you. – Isaiah 38:5
The sudden death of his wife devastated him, especially that he was left with a little girl who constantly looked for her mother. One night, while they were both trying to get some sleep, the little girl said, "Daddy, it's so dark. I can't see you, are you there?" The father replied, "Yes, baby, I'm here. Don't worry. Daddy is right next to you and I'm not going anywhere. Now, try to get some sleep."
There is no doubt that we live in a world of discord, one torn with disease and sickness, broken relationships, natural disasters, injustices and corrupt governments. But the trials and pressures of life, no matter how severe, are never an indication that God has forgotten us and doesn't hear our cries.
No matter how dark our situation is, no matter how afflicted we may be, no matter how hopeless things appear, we must never lose hope. Our faith calls us to endure and to trust that our loving Father will never leave us and, that one day, He will bring us peace.
Jane Gonzales-Rauch (mgr516@gmail.com)
When we are afflicted, regardless of the cause, we must see it as an opportunity to deepen our faith and trust even more in the Lord.
Dear Lord, heal my troubled heart and banish my fears. Lead me to a greater faith and trust in You. In Jesus' name I pray. Amen.
St. Apollinaris, pray for us.
1ST READING
God hears the cry of Hezekiah and adds 15 years to his life. Why Hezekiah and not the other people who cry out to God in similar situations? I like to think it is a reward for Hezekiah's faithfulness to doing the right thing as King of Israel. Hezekiah is one of only two kings after Solomon who acted in a just manner and served the people rather than himself.
Isaiah 38:1-6, 21-22, 7-8
1
When Hezekiah was mortally ill, the prophet Isaiah, son of Amoz, came and said to him: "Thus says the Lord: Put your house in order, for you are about to die; you shall not recover."
2
Then Hezekiah turned his face to the wall and prayed to the Lord:
3
"O Lord, remember how faithfully and wholeheartedly I conducted myself in your presence, doing what was pleasing to you!" And Hezekiah wept bitterly.
4
Then the word of the Lord came to Isaiah:
5
"Go, tell Hezekiah: Thus says the Lord, the God of your father David. I have heard your prayer and seen your tears. I will heal you, in three days you shall go up to the Lord's temple; I will add fifteen years to your life.
6
I will rescue you and this city from the hand of the king of Assyria; I will be a shield to this city."
7 [21]
Isaiah then ordered a poultice of figs to be taken and applied to the boil, that he might recover.
8 [22]
Then Hezekiah asked, "What is the sign that I shall go up to the temple of the Lord?"
9 [7]
Isaiah answered: "This will be the sign for you from the Lord that he will do what he has promised:
10 [8]
See, I will make the shadow cast by the sun on the stairway to the terrace of Ahaz go back the ten steps it has advanced." So the sun came back the ten steps it had advanced.
R: You saved my life, O Lord; I shall not die.
12 [10]
Once I said, "In the noontime of life I must depart! To the gates of the nether world I shall be consigned for the rest of my years."
(R)
13 [11]
I said, "I shall see the Lord no more in the land of the living. No longer shall I behold my fellow men among those who dwell in the world."
(R)
14 [12]
My dwelling, like a shepherd's tent, is struck down and borne away from me; you have folded up my life, like a weaver who severs the last thread.
(R)
18 [16]
Those live whom the Lord protects; yours the life of my spirit. You have given me health and life.
(R)
We need to avoid judging people prematurely, especially when the substance of the judgment is questionable in the first place. It is at the heart of the Gospel that we seek to live lives of mercy and compassion. We should never allow ourselves to be distracted from this goal by the legalists who only see things in black and white.
My sheep hear my voice, says the Lord; I know them, and they follow me.
1
Jesus was going through a field of grain on the sabbath. His disciples were hungry and began to pick the heads of grain and eat them.
2
When the Pharisees saw this, they said to him, "See, your disciples are doing what is unlawful to do on the sabbath."
3
He said to them, "Have you not read what David did when he and his companions were hungry,
4
how he went into the house of God and ate the bread of offering, which neither he nor his companions but only the priests could lawfully eat?
5
Or have you not read in the law that on the sabbath the priests serving in the temple violate the sabbath and are innocent?
6
I say to you, something greater than the temple is here.
7
If you knew what this meant, 'I desire mercy, not sacrifice,' you would not have condemned these innocent men.
8
For the Son of Man is Lord of the sabbath."
think:
It is at the heart of the Gospel that we seek to live lives of mercy and compassion.
T O D A Y'S BLESSING LIST
Thank You Lord for:
____________________________________
_______________________________________________________
God's special verse/thought for me today
________________
_________________________________________________________
READ THE BIBLE IN ONE YEAR Tobit 4-7
I will never forget the words of my rector when I went back to the seminary after spending a weekend at home. I was telling him about a fascinating experience that I had on my way to the seminary. I told him, "I 'saved' someone from hunger and humiliation." "How?" he asked. So I narrated, "I dropped by a fast-food restaurant to get myself some snacks. An old beggar came and ordered a cup of coffee. But he was short of a couple of centavos. I volunteered to pay for the coffee and even got him a donut. He smiled to say thank you, then went to a corner to consume his food." And then I concluded with, "I felt so great, Father!" And then he dropped the bomb, "Did you join him at his table as he ate?"
Just as I thought I had already done enough, there he was telling me that something greater could have been done.
Jesus practically said something like this in today's Gospel. It is good to do as you are told on a Sabbath, but something greater can still be done. And if that opportunity presents itself, then it is what you should do. This, I believe, is where we most often fail in fulfilling and responding to our Christian calling. We settle for the good when something better can still be done. We content ourselves with simply going to Mass when we know serving at the celebration of the sacrament can be a better option. We simply give dole-outs to those in need when our very presence can help them more. We cry and feel sorry for those who are suffering or in distress, when a warm embrace or a shoulder to lean on is what they can really make use of.
There is something greater that has to be done. And we'll all be better off opting to do that greater thing.
Fr. Sandy V. Enhaynes
REFLECTION QUESTION:
What's the better thing that you can do today to help someone in need?
Lord Jesus, may I never tire of extending myself for the good of others.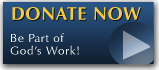 The Feast - Photo Gallery
Come as you will be in 2014

The FEAST is one of the happiest places on earth.



FIND ONE NEAR YOU!


PICC (4 sessions)
Sunday 8:00 a.m. - 10:00 a.m.
9:30 a.m. - 11:30 a.m.
10:45 a.m. - 12:45 p.m.
3:45p.m. - 6:00 p.m.
CCP Complex, Roxas Blvd. Pasay City


Pasig (2 sessions)
Sunday 10:00 a.m.-12 noon
1 p.m.-3 p.m.
Valle Verde Country Club (Beside ULTRA)

Alabang (5 sessions)
Sunday, 10:30 a.m.-1:00 p.m.
02:00 p.m.-4:30 p.m.
05:00 p.m.-06:30 p.m. (No Holy Mass)
Saturday, 6:00 p.m. - 8:30 p.m.
3rd Saturday 3:00 p.m. - 5:00 p.m.(Youth Feast - no Holy Mass)
Wednesday, 7:30 p.m. - 9:30 p.m. (No Holy Mass)
2/L,X-site entrance, Festival Mall, Alabang Tel-6598299


Quezon City
(2 sessions)
Sunday 8:00 a.m. - 10 a.m.
Sunday 9:00 a.m. - 11 a.m.
Convention Hall, Bureau of Soils, Visayas Ave., Q.C.


Taytay (2 sessions)
Sunday 8:00 a.m. - 10:00 a.m.
10:30 a.m. - 12:30 a.m.
Valley Fair Arcade, Ortigas Ext., Taytay, Rizal


Cavite
Sunday, 10:30 a.m.-12:30 p.m.
Cinema 5, Robinson's Mall, Aguinaldo Highway, Imus, Cavite


Valenzuela
Saturday 7:00 p.m. - 9:00 p.m.
Cinema 1, SM Valenzuela, Valenzuela


Ortigas(3 sessions)
Monday 7:30 p.m. - 9:30 p.m.
Cinema 5, Robinsons Galleria
Sunday 10:00 a.m. - 12:00 p.m.
1:00 p.m. - 3:00 p.m.
Cinema 3, Robinsons Galleria, F. Ortigas Ave., Pasig City


Makati(3 sessions)
Tuesday, 7:30 p.m. - 9:30 p.m.
Mondragon House 2/F Ballroom
H.V. Dela Costa St., Salcedo Village
Thursday, 7:30 p.m. - 9:30 p.m.
AIM Conference Center, Benavidez cor Paseo de Roxas
Sunday, 10:00 a.m. - 12:00 noon
Cinema 3, Glorietta 4, Makati


Manila(2 sessions)
Friday, 4:30 p.m. - 7:00 p.m. or 7:00 p.m.- 10:00 p.m.
Cinema 4, SM Manila (near City Hall), Manila


Sucat
Friday, 7:30 p.m. - 9:30 p.m.
Cinema 4, SM Sucat


Marilao (3 sessions)
Thursday, 7:30 p.m. - 9:30 p.m.
Barcelona Academy, Metrogate Complex, Marilao
Friday, 6:30 - 8:30 Supima Square (Save More), Malhacan, Meycauyan
Saturday, 6:30 p.m. - 7:30 p.m.
Cinema 2, SM Marilao, Bulacan


Laguna
Sunday, 10:00 a.m. - 12:00 pm.
Cinema 1, SM Sta Rosa, Laguna


Baliuag
Saturday 6:00 p.m-9:00 p.m.
Cinema 1, SM Baliuag, Bulacan


Cardona
Saturday 5:30 p.m.-7:30 p.m.
Queen Mary Help of Christians Hospital
National Road, Brgy. Calahan, Cardona

Bonifacio Global City
Saturday 5:00 p.m. - 7:00 p.m.
5/F Fully Booked, Bonifacio High Street
Global City, Taguig


Antipolo
Saturday, 8:00 p.m. - 10:00 p.m.
2/F Jollibee Ynares, Circumferencial Road
Brgy. San Roque, Antipolo City


CEBU
Monday 6:30 p.m. - 9:30 p.m.
Trade Hall, SM City Cebu
Contact nos. (032)5201071/ 09212413801/ 09232908009

ILOILO
schedule and venue to be posted soon

DAVAO
Sunday 9:00 a.m. - 11:00 a.m.
4/L Alexian Brothers Health and Wellness Center, Matina, Davao City
Contact nos. 0822865081/09222515822

KERYGMA TV! is BACK
KERYGMA TV is on a new time slot and new channel Sundays 8 a.m. at IBC 13
Need Counseling? No Landline?
Now, you can use your mobile phone to call a friend for counseling at 09228407031. Or you may call our landlines 7266728, 7264709, 7259999 Mon-Fri 24-hrs, Sat 6am-5pm, Sun 6am-10am
Preacher in Blue Jeans is now Downloadable
Preacher in Blue Jeans, Bo's Reality TV Show can now be downloaded in mp3/audio/sound format.

You can get it 2 ways:
A. Via Itunes
1. Right click this text, select COPY SHORTCUT
2. Open Itunes-->Advanced-->Subscribe to Podcast-->
3. PASTE (press Control-V)
Itunes will automatically download the Podcasts daily as long as you keep your internet connection open. Select PODCAST then Click on the Refresh Button.

B. Download directly by clicking here.

Tip: You don't need an ipod, any mp3 player or computer will play these Preacher in Blue Jeans Audio.
BO BLOGS!
Go to Bo's Official Site and read his almost daily blog! Its not news, but thoughts and musings of Bo Sanchez. Get to know Bo in a more personal way --and find out what it means to live the life of a preacher. You get to enrich your faith as well.