READINGS for 2012-07-19
"For my yoke is easy and my burden light." – Matthew 11:30
Taking a break is always helpful. That's why our family squeezes out-of-town trips in our busy schedule once in a while.
But taking a vacation is, in itself, tiring. For an obsessive-compulsive person like me, preparing and packing things for a trip is tedious work. Then during the vacation itself, we get exhausted from our activities. It doesn't end there.
After the trip, with all the dirty clothes and paraphernalia, plus the souvenirs and
pasalubongs,
unpacking is even more taxing. But at the end of it all, it's the bonding and the love that's worth remembering.
In this life, we oftentimes get tired and burdened from our regular routine. From finding solutions to our various problems. From fighting sin. From finding all possible means to stay within the budget and pay our debts. From trying to repair broken relationships. Even from struggling to be good.
But at the end of the day, what matters is that we put our trust in the Lord and rest in His holy presence. His love that is new every morning shall make our burdens light.
Sol Saura (sol_saura@yahoo.com)
Are you carrying a heavy load right now? Give 'em all to Jesus!
Thank You, Lord, for always being there to see us through.
Servant of God Francis Garces and Companions, pray for us.
1ST READING
The many injustices in the world are due to sin. One of the hardest to accept is the suffering of the innocent at the hands of sinners where the perpetrators of evil get away with what they are doing. God assures us through Isaiah that not only will judgment eventually come to the perpetrators of evil, but those who suffered in innocence will also be vindicated.
7
The way of the just is smooth; the path of the just you make level.
8
Yes, for your way and your judgments, O Lord, we look to you; your name and your title are the desire of our souls.
9
My soul yearns for you in the night, yes, my spirit within me keeps vigil for you; when your judgment dawns upon the earth, the world's inhabitants learn justice.
12
O Lord, you mete out peace to us, for it is you who have accomplished all we have done.
16
O Lord, oppressed by your punishment, we cried out in anguish under your chastising.
17
As a woman about to give birth writhes and cries out in her pains, so were we in your presence, O Lord.
18
We conceived and writhed in pain, giving birth to wind; salvation we have not achieved for the earth, the inhabitants of the world cannot bring it forth.
19
But your dead shall live, their corpses shall rise; awake and sing, you who lie in the dust. For your dew is a dew of light, and the land of shades gives birth.
Psalm 102:13-14, 15, 16-18, 19-21
R: From heaven the Lord looks down on the earth.
12 [13]
You, O Lord, abide forever, and your name through all generations.
13 [14]
You will arise and have mercy on Zion, for it is time to pity her.
14 [15]
For her stones are dear to your servants, and her dust moves them to pity.
(R)
15 [16]
The nations shall revere your name, O Lord, and all the kings of the earth your glory,
16 [17]
when the Lord has rebuilt Zion and appeared in his glory;
17 [18]
when he has regarded the prayer of the destitute, and not despised their prayer.
(R)
18 [19]
Let this be
written for the generation to come, and let his future creatures praise the Lord:
19 [20]
"The Lord looked down from his holy height, from heaven he beheld the earth,
20 [21]
To hear the groaning of the prisoners, to release those doomed to die."
(R)
Jesus invites us to come to Him and find our rest in His strength and comfort. It is important to hear this call and to respond to it as often as we can. Life as a disciple of Jesus is never easy. However, it promises a reward that is far greater than any difficulties we may encounter along the way. Let us pray for the grace to persevere so that we will not falter in following God's will.
Come to me, all you who labor and are burdened, and I will give you rest, says the Lord.
28
Jesus said: "Come to me, all you who labor and are burdened, and I will give you rest.
29
Take my yoke upon you and learn from me, for I am meek and humble of heart; and you will find rest for your selves.
30
For my yoke is easy, and my burden light."
think:
Life as a disciple of Jesus is never easy. However, it promises a reward that is far greater than any difficulties we may encounter along the way.
T O D A Y'S BLESSING LIST
Thank You Lord for:
____________________________________
_______________________________________________________
God's special verse/thought for me today
________________
_________________________________________________________
READ THE BIBLE IN ONE YEAR Tobit 1-3
Magnifico
is a movie about a young boy who is so good that his very positive disposition in life inspires the people around him to be good too. One poignant scene in the film is when the young Magnifico promised his sick sister a trip to the the town carnival. Since he was not able to raise enough money to rent a wheelchair that he initially intended to bring her sister on, he had to carry his sister on his back. Magnifico, who had a very small frame, would not flinch even if he obviously was having a hard time with the load on his back as he carried her excitedly and happily around the fair.
This was surely the writer's take on an old story of how a man came upon a little boy carrying a still smaller boy, who was lame, upon his back. "That's a heavy burden for you to carry,"said the man. "That's not a burden," came the answer. "That's my wee brother."
When Jesus says, "My burden is light," He doesn't mean it is easy to carry because it has no or less weight. It is light because of how we see it. Indeed, as Christians, there are loads that Christ has placed on our shoulders not because He wants to inconvenience us but because they are necessary for us to move on in this life towards the next. He gives them to us to make us better persons. Think about a father who lets go of a young son on a bike as the boy struggles to pedal forward, rise as he falls, and pedals again till he runs on his own.
Since the burden is given in love, then we ought to carry them with love. And that's when the burden becomes light.
Fr. Sandy V. Enhaynes
REFLECTION QUESTIONS:
Are you carrying any burden now? Is it heavy or is it light? What can make it light?
Lord Jesus, grant me the grace to embrace my trials and crosses so that I may see the blessings wrapped inside them.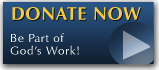 The Feast - Photo Gallery
Come as you will be in 2014

The FEAST is one of the happiest places on earth.



FIND ONE NEAR YOU!


PICC (4 sessions)
Sunday 8:00 a.m. - 10:00 a.m.
9:30 a.m. - 11:30 a.m.
10:45 a.m. - 12:45 p.m.
3:45p.m. - 6:00 p.m.
CCP Complex, Roxas Blvd. Pasay City


Pasig (2 sessions)
Sunday 10:00 a.m.-12 noon
1 p.m.-3 p.m.
Valle Verde Country Club (Beside ULTRA)

Alabang (5 sessions)
Sunday, 10:30 a.m.-1:00 p.m.
02:00 p.m.-4:30 p.m.
05:00 p.m.-06:30 p.m. (No Holy Mass)
Saturday, 6:00 p.m. - 8:30 p.m.
3rd Saturday 3:00 p.m. - 5:00 p.m.(Youth Feast - no Holy Mass)
Wednesday, 7:30 p.m. - 9:30 p.m. (No Holy Mass)
2/L,X-site entrance, Festival Mall, Alabang Tel-6598299


Quezon City
(2 sessions)
Sunday 8:00 a.m. - 10 a.m.
Sunday 9:00 a.m. - 11 a.m.
Convention Hall, Bureau of Soils, Visayas Ave., Q.C.


Taytay (2 sessions)
Sunday 8:00 a.m. - 10:00 a.m.
10:30 a.m. - 12:30 a.m.
Valley Fair Arcade, Ortigas Ext., Taytay, Rizal


Cavite
Sunday, 10:30 a.m.-12:30 p.m.
Cinema 5, Robinson's Mall, Aguinaldo Highway, Imus, Cavite


Valenzuela
Saturday 7:00 p.m. - 9:00 p.m.
Cinema 1, SM Valenzuela, Valenzuela


Ortigas(3 sessions)
Monday 7:30 p.m. - 9:30 p.m.
Cinema 5, Robinsons Galleria
Sunday 10:00 a.m. - 12:00 p.m.
1:00 p.m. - 3:00 p.m.
Cinema 3, Robinsons Galleria, F. Ortigas Ave., Pasig City


Makati(3 sessions)
Tuesday, 7:30 p.m. - 9:30 p.m.
Mondragon House 2/F Ballroom
H.V. Dela Costa St., Salcedo Village
Thursday, 7:30 p.m. - 9:30 p.m.
AIM Conference Center, Benavidez cor Paseo de Roxas
Sunday, 10:00 a.m. - 12:00 noon
Cinema 3, Glorietta 4, Makati


Manila(2 sessions)
Friday, 4:30 p.m. - 7:00 p.m. or 7:00 p.m.- 10:00 p.m.
Cinema 4, SM Manila (near City Hall), Manila


Sucat
Friday, 7:30 p.m. - 9:30 p.m.
Cinema 4, SM Sucat


Marilao (3 sessions)
Thursday, 7:30 p.m. - 9:30 p.m.
Barcelona Academy, Metrogate Complex, Marilao
Friday, 6:30 - 8:30 Supima Square (Save More), Malhacan, Meycauyan
Saturday, 6:30 p.m. - 7:30 p.m.
Cinema 2, SM Marilao, Bulacan


Laguna
Sunday, 10:00 a.m. - 12:00 pm.
Cinema 1, SM Sta Rosa, Laguna


Baliuag
Saturday 6:00 p.m-9:00 p.m.
Cinema 1, SM Baliuag, Bulacan


Cardona
Saturday 5:30 p.m.-7:30 p.m.
Queen Mary Help of Christians Hospital
National Road, Brgy. Calahan, Cardona

Bonifacio Global City
Saturday 5:00 p.m. - 7:00 p.m.
5/F Fully Booked, Bonifacio High Street
Global City, Taguig


Antipolo
Saturday, 8:00 p.m. - 10:00 p.m.
2/F Jollibee Ynares, Circumferencial Road
Brgy. San Roque, Antipolo City


CEBU
Monday 6:30 p.m. - 9:30 p.m.
Trade Hall, SM City Cebu
Contact nos. (032)5201071/ 09212413801/ 09232908009

ILOILO
schedule and venue to be posted soon

DAVAO
Sunday 9:00 a.m. - 11:00 a.m.
4/L Alexian Brothers Health and Wellness Center, Matina, Davao City
Contact nos. 0822865081/09222515822

KERYGMA TV! is BACK
KERYGMA TV is on a new time slot and new channel Sundays 8 a.m. at IBC 13
Need Counseling? No Landline?
Now, you can use your mobile phone to call a friend for counseling at 09228407031. Or you may call our landlines 7266728, 7264709, 7259999 Mon-Fri 24-hrs, Sat 6am-5pm, Sun 6am-10am
Preacher in Blue Jeans is now Downloadable
Preacher in Blue Jeans, Bo's Reality TV Show can now be downloaded in mp3/audio/sound format.

You can get it 2 ways:
A. Via Itunes
1. Right click this text, select COPY SHORTCUT
2. Open Itunes-->Advanced-->Subscribe to Podcast-->
3. PASTE (press Control-V)
Itunes will automatically download the Podcasts daily as long as you keep your internet connection open. Select PODCAST then Click on the Refresh Button.

B. Download directly by clicking here.

Tip: You don't need an ipod, any mp3 player or computer will play these Preacher in Blue Jeans Audio.
BO BLOGS!
Go to Bo's Official Site and read his almost daily blog! Its not news, but thoughts and musings of Bo Sanchez. Get to know Bo in a more personal way --and find out what it means to live the life of a preacher. You get to enrich your faith as well.