READINGS for 2012-07-18
LEARN FROM THE LITTLE ONES
"For although you have hidden these things from the wise and the learned you have revealed them to the childlike." – Matthew 11:25
Here's a popular story I love.
A large truck passes under a low-lying overpass. The driver doesn't pay close enough attention to the posted maximum height limitation and the truck gets stuck. It's too large to fit under the overpass and has wedged itself under the bridge. As the police officers, fire department and a multitude of people stand around trying to figure out how to solve the problem, a little boy speaks up and says, "Why don't you just let the air out of the tires?"
I once asked a director for some tips on framing my shots as a videographer. He told me to read comics. They have the best framing because the artist has a free hand in placing the characters in the most dramatic positions.
He was right. I would never have thought I'd find the answer from something so "kiddie."
Are you in a complicated situation? What would be the simplest solution?
Lord, help me to be childlike.
Blessed Angeline of Marsciano, pray for us.
1ST READING
Judgment is coming to the earth and all its inhabitants. God will not be mocked forever. His truth and love will be vindicated on the Last Day. Let us reflect upon the nature of Judgment Day that it may inspire us to greater faithfulness to God's will and love. Let us be wary that we cannot sin with impunity without being called to account for our actions in the future.
5
Thus says the Lord: Woe to Assyria! My rod in anger, my staff in wrath.
6
Against an impious nation I send him, and against a people under my wrath I order him to seize plunder, carry off loot, and tread them down like the mud of the streets.
7
But this is not what he intends, nor does he have this in mind; rather, it is in his heart to destroy, to make an end of nations not a few.
13
For he says
:
"By my own power I have done it, and by my wisdom, for I am shrewd. I have moved the boundaries of peoples, their treasures I have pillaged, and, like a giant, I have put down the enthroned.
14
My hand has seized like a nest the riches of nations; as one takes eggs left alone, so I took in all the earth; no one fluttered a wing, or opened a mouth, or chirped!"
15
Will the axe boast against him who hews with it? Will the saw exalt itself above him who wields it? As if a rod could sway him who lifts it, or a staff him who is not wood!
16
Therefore the Lord, the Lord of hosts, will send among his fat ones leanness, and instead of his glory there will be kindling like the kindling of fire.
Psalm 94:5-6, 7-8, 9-10, 14-15
R: The Lord will not abandon his people.
5
Your people, O Lord, they trample down, your inheritance they afflict.
6
Widow and stranger they slay, the fatherless they murder.
(R)
7
And they say, "The Lord sees not; the God of Jacob perceives not."
8
Understand, you senseless ones among the people; and, you fools, when will you be wise?
(R)
9
Shall he who shaped the ear not hear? or he who formed the eye not see?
10
Shall he who instructs nations not chastise, he who teaches men knowledge?
(R)
14
For the Lord will not cast off his people, nor abandon his inheritance;
15
but judgment shall again be with justice, and all the upright of heart shall follow it.
(R)
Jesus realizes that there is something in the simplicity of the "little people" that needs to be affirmed and encouraged in all those who wish to follow Him in a life of faith. It is the almost automatic trust that a child has in his or her parents that is critical in Jesus' thought. We should give God the benefit of the doubt when we do not understand why He asks us to do something for Him. After all, if we can trust anyone, we ought to be able to trust God.
Blessed are you, Father, Lord of heaven and earth, you have revealed to little ones the mysteries of the Kingdom.
25
At that time Jesus exclaimed: "I give praise to you, Father, Lord of heaven and earth, for although you have hidden these things from the wise and the learned you have revealed them to the childlike.
26
Yes, Father, such has been your gracious will.
27
All things have been handed over to me by my Father. No one knows the Son except the Father, and no one knows the Father except the Son and anyone to whom the Son wishes to reveal him."
think:
If we can trust anyone, we ought to be able to trust God.
T O D A Y'S BLESSING LIST
Thank You Lord for:
____________________________________
_______________________________________________________
God's special verse/thought for me today
________________
_________________________________________________________
READ THE BIBLE IN ONE YEAR Nehemia 10-13
In the synoptic gospels, we hear how Jesus is publicly ridiculed by people who are known to be authorities of the law. We know that when those people questioned Him, it was really done with malice. They meant to humiliate Him as the question was thrown while He was preaching before a group of Jews in the temple. It was pretty clear that those intellectuals thought ill of Him. And the one most obvious reason for all these is He was teaching people even if He had no clear and valid credentials: "What right have you to do these things? Who gave you such right?" (Matthew 21:23).
In His whole public ministry, we see how Jesus has been consistently rejected by those who were supposed to be learned and intelligent, just as He has consistently been accepted by the lowly and the marginalized lot. Hence, His prayer, "I thank you, Father, Lord of heaven and earth, that you have hidden these things from the wise and the clever, and have revealed them to babes" (Matthew 11:25). But we have to be careful in understanding what exactly Jesus wants us to learn from these words. He is not against intelligence per se. He doesn't want us to wallow in ignorance. What He is against is intellectual pride.
The Scribes, Pharisees and elders have made known in today's Gospel the cause of their hostility towards Jesus. They had years of studies to back themselves up. They are teachers of the law as they have followers who listen and follow them. Unfortunately, such knowledge had led them to look down on Jesus. They saw themselves as the only ones who have the right and authority to preach.
Paul's letter to the Corinthians (1 Corinthians 1:27) supports the theme of today's Gospel: "God chose the foolish of the world to shame the wise, and God chose the weak of the world to shame the strong, and God chose the lowly and despised of the world, those who count for nothing, to reduce to nothing those who are something, so that no human being might boast before God."
Fr. Sandy V. Enhaynes
REFLECTION QUESTION:
How do you treat people who are below you intellectually?
Lord Jesus, grant me the humility to accept that I do not know everything, that I can also learn from the less educated ones, even the people with handicaps.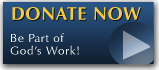 The Feast - Photo Gallery
Come as you will be in 2014

The FEAST is one of the happiest places on earth.



FIND ONE NEAR YOU!


PICC (4 sessions)
Sunday 8:00 a.m. - 10:00 a.m.
9:30 a.m. - 11:30 a.m.
10:45 a.m. - 12:45 p.m.
3:45p.m. - 6:00 p.m.
CCP Complex, Roxas Blvd. Pasay City


Pasig (2 sessions)
Sunday 10:00 a.m.-12 noon
1 p.m.-3 p.m.
Valle Verde Country Club (Beside ULTRA)

Alabang (5 sessions)
Sunday, 10:30 a.m.-1:00 p.m.
02:00 p.m.-4:30 p.m.
05:00 p.m.-06:30 p.m. (No Holy Mass)
Saturday, 6:00 p.m. - 8:30 p.m.
3rd Saturday 3:00 p.m. - 5:00 p.m.(Youth Feast - no Holy Mass)
Wednesday, 7:30 p.m. - 9:30 p.m. (No Holy Mass)
2/L,X-site entrance, Festival Mall, Alabang Tel-6598299


Quezon City
(2 sessions)
Sunday 8:00 a.m. - 10 a.m.
Sunday 9:00 a.m. - 11 a.m.
Convention Hall, Bureau of Soils, Visayas Ave., Q.C.


Taytay (2 sessions)
Sunday 8:00 a.m. - 10:00 a.m.
10:30 a.m. - 12:30 a.m.
Valley Fair Arcade, Ortigas Ext., Taytay, Rizal


Cavite
Sunday, 10:30 a.m.-12:30 p.m.
Cinema 5, Robinson's Mall, Aguinaldo Highway, Imus, Cavite


Valenzuela
Saturday 7:00 p.m. - 9:00 p.m.
Cinema 1, SM Valenzuela, Valenzuela


Ortigas(3 sessions)
Monday 7:30 p.m. - 9:30 p.m.
Cinema 5, Robinsons Galleria
Sunday 10:00 a.m. - 12:00 p.m.
1:00 p.m. - 3:00 p.m.
Cinema 3, Robinsons Galleria, F. Ortigas Ave., Pasig City


Makati(3 sessions)
Tuesday, 7:30 p.m. - 9:30 p.m.
Mondragon House 2/F Ballroom
H.V. Dela Costa St., Salcedo Village
Thursday, 7:30 p.m. - 9:30 p.m.
AIM Conference Center, Benavidez cor Paseo de Roxas
Sunday, 10:00 a.m. - 12:00 noon
Cinema 3, Glorietta 4, Makati


Manila(2 sessions)
Friday, 4:30 p.m. - 7:00 p.m. or 7:00 p.m.- 10:00 p.m.
Cinema 4, SM Manila (near City Hall), Manila


Sucat
Friday, 7:30 p.m. - 9:30 p.m.
Cinema 4, SM Sucat


Marilao (3 sessions)
Thursday, 7:30 p.m. - 9:30 p.m.
Barcelona Academy, Metrogate Complex, Marilao
Friday, 6:30 - 8:30 Supima Square (Save More), Malhacan, Meycauyan
Saturday, 6:30 p.m. - 7:30 p.m.
Cinema 2, SM Marilao, Bulacan


Laguna
Sunday, 10:00 a.m. - 12:00 pm.
Cinema 1, SM Sta Rosa, Laguna


Baliuag
Saturday 6:00 p.m-9:00 p.m.
Cinema 1, SM Baliuag, Bulacan


Cardona
Saturday 5:30 p.m.-7:30 p.m.
Queen Mary Help of Christians Hospital
National Road, Brgy. Calahan, Cardona

Bonifacio Global City
Saturday 5:00 p.m. - 7:00 p.m.
5/F Fully Booked, Bonifacio High Street
Global City, Taguig


Antipolo
Saturday, 8:00 p.m. - 10:00 p.m.
2/F Jollibee Ynares, Circumferencial Road
Brgy. San Roque, Antipolo City


CEBU
Monday 6:30 p.m. - 9:30 p.m.
Trade Hall, SM City Cebu
Contact nos. (032)5201071/ 09212413801/ 09232908009

ILOILO
schedule and venue to be posted soon

DAVAO
Sunday 9:00 a.m. - 11:00 a.m.
4/L Alexian Brothers Health and Wellness Center, Matina, Davao City
Contact nos. 0822865081/09222515822

KERYGMA TV! is BACK
KERYGMA TV is on a new time slot and new channel Sundays 8 a.m. at IBC 13
Need Counseling? No Landline?
Now, you can use your mobile phone to call a friend for counseling at 09228407031. Or you may call our landlines 7266728, 7264709, 7259999 Mon-Fri 24-hrs, Sat 6am-5pm, Sun 6am-10am
Preacher in Blue Jeans is now Downloadable
Preacher in Blue Jeans, Bo's Reality TV Show can now be downloaded in mp3/audio/sound format.

You can get it 2 ways:
A. Via Itunes
1. Right click this text, select COPY SHORTCUT
2. Open Itunes-->Advanced-->Subscribe to Podcast-->
3. PASTE (press Control-V)
Itunes will automatically download the Podcasts daily as long as you keep your internet connection open. Select PODCAST then Click on the Refresh Button.

B. Download directly by clicking here.

Tip: You don't need an ipod, any mp3 player or computer will play these Preacher in Blue Jeans Audio.
BO BLOGS!
Go to Bo's Official Site and read his almost daily blog! Its not news, but thoughts and musings of Bo Sanchez. Get to know Bo in a more personal way --and find out what it means to live the life of a preacher. You get to enrich your faith as well.