READINGS for 2012-07-17
"If you want me to protect you, learn to believe what I say." – Isaiah 7:9
My six-year-old daughter ran and tripped, scraping her right knee badly. She didn't want anyone to touch it because it hurt so much. When I arrived home that night, the nanny told me that the wound still hadn't been cleaned. She hid when I approached her because she didn't want to show me the wound.
I asked her if she believed that I loved her very much. She nodded. I asked her if she thinks that I would do anything to hurt her. She shook her head. After assuring her some more, she finally let me clean and dress her wound. After I applied medicine and an adhesive strip, she felt better and was smiling again. Then she asked me coyly, "Can I call you Dr. Mommy?"
Many times we also trip and get hurt badly. But instead of going to God for help, we hide our wounds, hoping that it would heal on its own. But it doesn't. Instead, it festers and gets worse until it spreads and infects the other areas of our life.
If we are hurt, there is only One who can make us feel better and make us whole again. Let's lay at His feet all our problems and trust Him. He is not called Healer and Savior for nothing.
Ronna Ledesma (ronnaledesma@email.com)
God will never meet us halfway when we run to Him. He will meet us all the way the moment we take a step towards Him.
Lord, thank You for being my place of refuge when I am hurting.
St. Francis Solano, pray for us.
1ST READING
"If you do not stand by me then you will not stand at all." They are ominous words but they are true in just about every applicable situation. We must be willing to pay the cost of discipleship when we choose to follow Jesus. There is nothing worse than people deserting the team or cause in the middle of a battle. We will encounter battles in our lives where we will be injured and sorely tested. However, if we stand by God we know He will never desert us.
1
In the days of Ahaz, king of Judah, son of Jotham, son of Uzziah, Rezin, king of Aram, and Pekah, king of Israel, son of Remaliah, went up to attack Jerusalem, but they were not able to conquer it.
2
When word came to the house of David that Aram was encamped in Ephraim, the heart of the king and heart of the people trembled, as the trees of the forest tremble in the wind.
3
Then the Lord said to Isaiah: Go out to meet Ahaz, you and your son Shear-jashub, at the end of the conduit of the upper pool, on the highway of the fuller's field,
4
and say to him: Take care you remain tranquil and do not fear; let not your courage fail before these two stumps of smoldering brands [the blazing anger of Rezin and the Arameans, and of the son of Remaliah],
5
because of the mischief that Aram [Ephraim and the son of Remaliah] plots against you, saying,
6
"Let us go up and tear Judah asunder, make it our own by force, and appoint the son of Tabeel king there."
7
Thus says the Lord: This shall not stand, it shall not be!
8
Damascus is the capital of Aram, and Rezin the head of Damascus; Samaria is the capital of Ephraim, and Remaliah's son the head of Samaria.
9
But within sixty years and five, Ephraim shall be crushed, no longer a nation. Unless your faith is firm you shall not be firm!
Psalm 48:2-3, 3-4, 5-6, 7-8
R: God upholds his city for ever.
1 [2]
Great is the Lord and wholly to be praised in the city of our God. His holy mountain,
2 [3]
fairest of heights, is the joy of all the earth.
(R)
Mount Zion, "the recesses of the North," is the city of the great King.
3 [4]
God is with her castles; renowned is he as a stronghold.
(R)
4 [5]
For lo! the kings assemble, they come on together;
5 [6]
they also see, and at once are stunned, terrified, routed.
(R)
6 [7]
Quaking seizes them there; anguish, like a woman's in labor,
7 [8]
As though a wind from the east were shattering ships of Tarshish.
(R)
As we serve the mission of the Church we will face people who refuse to believe the Gospel. This is the nature of things when people are given the ability to choose for themselves. Some people refuse to believe in God even when we demonstrate that faith is an eminently reasonable choice to make. Let us pray that intellectualism will not hinder the spread of the Gospel.
If today you hear his voice, harden not your hearts.
20
Jesus began to reproach the towns where most of his mighty deeds had been done, since they had not repented.
21
"Woe to you, Chorazin! Woe to you, Bethsaida! For if the mighty deeds done in your midst had been done in Tyre and Sidon, they would long ago have repented in sackcloth and ashes.
22
But I tell you, it will be more tolerable for Tyre and Sidon on the day of judgment than for you.
23
And as for you, Capernaum: 'Will you be exalted to heaven? You will go down to the netherworld.' For if the mighty deeds done in your midst had been done in Sodom, it would have remained until this day.
24
But I tell you, it will be more tolerable for the land of Sodom on the day of judgment than for you."
think:
We must be willing to pay the cost of discipleship when we choose to follow Jesus.
T O D A Y'S BLESSING LIST
Thank You Lord for:
____________________________________
_______________________________________________________
God's special verse/thought for me today
________________
_________________________________________________________
READ THE BIBLE IN ONE YEAR Nehemia 6-9
Chorazin and Bethsaida were a privileged lot. While the Scriptures are silent about the things that Jesus has done to the people of these places, we can presume that such acts were tremendously great. Just read between these lines: "If the deeds of power which happened in you had happened in Tyre and Sidon, they would have repented in sackcloth and ashes long ago."
Now think about this privilege, then imagine the wrong that they have done or the good that they failed to do, considering the gravity of their punishment come judgment day: "It would be easier for the land of the men of Sodom" than for those people of Chorazin and Bethsaida. Sodom? We know the infamy of the people of that place. So to say that their fate will be easier than those of the people of Chorazin and Bethsaida, they must have done really something bad.
And what are these people guilty of? The sin of forgetting the responsibilities of privilege — they have been given a lot, been blessed a lot, but they failed to respond to the divine motions initiated by Jesus on them.
It may have really been good that "these cities did not attack Jesus Christ; they did not drive him from their gates; they did not seek to crucify him" (W.
Barclay). But unfortunately they also simply dismissed Him. Indifference, too, is a sin, and that is where these people failed. They simply dismissed Jesus who worked so much in their midst. How I wish all of us would learn from this. We have all been touched by God one way or another. Now, if we can only respond to such divine initiative by not being indifferent with Him and returning the favor in a manner that truly befits the goodness we have received from Him.
Fr. Sandy V. Enhaynes
REFLECTION QUESTION:
Are you also forgetting the responsibilities of privilege, of being blessed a lot without caring for the less privileged?
Lord, touch my heart and make me feel the pain of being less privileged so that I may give out of the blessings You have showered upon me.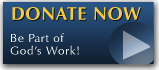 The Feast - Photo Gallery
Come as you will be in 2014

The FEAST is one of the happiest places on earth.



FIND ONE NEAR YOU!


PICC (4 sessions)
Sunday 8:00 a.m. - 10:00 a.m.
9:30 a.m. - 11:30 a.m.
10:45 a.m. - 12:45 p.m.
3:45p.m. - 6:00 p.m.
CCP Complex, Roxas Blvd. Pasay City


Pasig (2 sessions)
Sunday 10:00 a.m.-12 noon
1 p.m.-3 p.m.
Valle Verde Country Club (Beside ULTRA)

Alabang (5 sessions)
Sunday, 10:30 a.m.-1:00 p.m.
02:00 p.m.-4:30 p.m.
05:00 p.m.-06:30 p.m. (No Holy Mass)
Saturday, 6:00 p.m. - 8:30 p.m.
3rd Saturday 3:00 p.m. - 5:00 p.m.(Youth Feast - no Holy Mass)
Wednesday, 7:30 p.m. - 9:30 p.m. (No Holy Mass)
2/L,X-site entrance, Festival Mall, Alabang Tel-6598299


Quezon City
(2 sessions)
Sunday 8:00 a.m. - 10 a.m.
Sunday 9:00 a.m. - 11 a.m.
Convention Hall, Bureau of Soils, Visayas Ave., Q.C.


Taytay (2 sessions)
Sunday 8:00 a.m. - 10:00 a.m.
10:30 a.m. - 12:30 a.m.
Valley Fair Arcade, Ortigas Ext., Taytay, Rizal


Cavite
Sunday, 10:30 a.m.-12:30 p.m.
Cinema 5, Robinson's Mall, Aguinaldo Highway, Imus, Cavite


Valenzuela
Saturday 7:00 p.m. - 9:00 p.m.
Cinema 1, SM Valenzuela, Valenzuela


Ortigas(3 sessions)
Monday 7:30 p.m. - 9:30 p.m.
Cinema 5, Robinsons Galleria
Sunday 10:00 a.m. - 12:00 p.m.
1:00 p.m. - 3:00 p.m.
Cinema 3, Robinsons Galleria, F. Ortigas Ave., Pasig City


Makati(3 sessions)
Tuesday, 7:30 p.m. - 9:30 p.m.
Mondragon House 2/F Ballroom
H.V. Dela Costa St., Salcedo Village
Thursday, 7:30 p.m. - 9:30 p.m.
AIM Conference Center, Benavidez cor Paseo de Roxas
Sunday, 10:00 a.m. - 12:00 noon
Cinema 3, Glorietta 4, Makati


Manila(2 sessions)
Friday, 4:30 p.m. - 7:00 p.m. or 7:00 p.m.- 10:00 p.m.
Cinema 4, SM Manila (near City Hall), Manila


Sucat
Friday, 7:30 p.m. - 9:30 p.m.
Cinema 4, SM Sucat


Marilao (3 sessions)
Thursday, 7:30 p.m. - 9:30 p.m.
Barcelona Academy, Metrogate Complex, Marilao
Friday, 6:30 - 8:30 Supima Square (Save More), Malhacan, Meycauyan
Saturday, 6:30 p.m. - 7:30 p.m.
Cinema 2, SM Marilao, Bulacan


Laguna
Sunday, 10:00 a.m. - 12:00 pm.
Cinema 1, SM Sta Rosa, Laguna


Baliuag
Saturday 6:00 p.m-9:00 p.m.
Cinema 1, SM Baliuag, Bulacan


Cardona
Saturday 5:30 p.m.-7:30 p.m.
Queen Mary Help of Christians Hospital
National Road, Brgy. Calahan, Cardona

Bonifacio Global City
Saturday 5:00 p.m. - 7:00 p.m.
5/F Fully Booked, Bonifacio High Street
Global City, Taguig


Antipolo
Saturday, 8:00 p.m. - 10:00 p.m.
2/F Jollibee Ynares, Circumferencial Road
Brgy. San Roque, Antipolo City


CEBU
Monday 6:30 p.m. - 9:30 p.m.
Trade Hall, SM City Cebu
Contact nos. (032)5201071/ 09212413801/ 09232908009

ILOILO
schedule and venue to be posted soon

DAVAO
Sunday 9:00 a.m. - 11:00 a.m.
4/L Alexian Brothers Health and Wellness Center, Matina, Davao City
Contact nos. 0822865081/09222515822

KERYGMA TV! is BACK
KERYGMA TV is on a new time slot and new channel Sundays 8 a.m. at IBC 13
Need Counseling? No Landline?
Now, you can use your mobile phone to call a friend for counseling at 09228407031. Or you may call our landlines 7266728, 7264709, 7259999 Mon-Fri 24-hrs, Sat 6am-5pm, Sun 6am-10am
Preacher in Blue Jeans is now Downloadable
Preacher in Blue Jeans, Bo's Reality TV Show can now be downloaded in mp3/audio/sound format.

You can get it 2 ways:
A. Via Itunes
1. Right click this text, select COPY SHORTCUT
2. Open Itunes-->Advanced-->Subscribe to Podcast-->
3. PASTE (press Control-V)
Itunes will automatically download the Podcasts daily as long as you keep your internet connection open. Select PODCAST then Click on the Refresh Button.

B. Download directly by clicking here.

Tip: You don't need an ipod, any mp3 player or computer will play these Preacher in Blue Jeans Audio.
BO BLOGS!
Go to Bo's Official Site and read his almost daily blog! Its not news, but thoughts and musings of Bo Sanchez. Get to know Bo in a more personal way --and find out what it means to live the life of a preacher. You get to enrich your faith as well.