READINGS for 2012-07-16
"Whoever loves father or mother more than me is not worthy of me, and whoever loves son or daughter more than me is not worthy of me." – Matthew 10:37
I've met a number of "extreme" Bible enthusiasts who quickly interpret the above verse by concluding that it would be a highly spiritual thing to leave your family behind to serve the Lord. That's not a problem if you're entering the religious life. But not so for a married person.
A man once told me that he wanted to serve God full-time so he was now ready to abandon his wife and children. He was convinced that he was following God's will. What Matthew 10:37 points out is that it's wrong to love your family
more
than God. But it doesn't tell you not to love your family at all — or worse, leave them and use God as your reason (or scapegoat). Didn't you promise God to love and take care of your family in the Sacraments of Marriage and Baptism?
There are other biblical verses telling you not to neglect your family. And that's another important way of understanding the Bible more. Let Scripture interpret (or clarify) Scripture. Test a Bible verse with other related verses. Because God's Word will and should not contradict itself.
Alvin Barcelona
(alvinbarcelona@gmail.com)
How do you show that you love God above all, while still loving others, especially your family? Love God through others today.
Dear God, grant me the grace to live by the greatest law of loving You above all and loving others as myself. Amen.
Our Lady of Mount Carmel, pray for us.
1ST READING
What God desires from us is conversion of heart and mind so that our lives are renewed according to the call of holiness. God prefers us to be obedient to His will from the start rather than get into a position where we think we have to offer sacrifices to make up for disobedience. This is His lament through the prophet Isaiah. Let us not add fuel to the fire through further disobedience but seek to follow His will at all times.
10
Hear the word of the Lord, princes of Sodom! Listen to the instruction of our God, people of Gomorrah!
11
What care I for the number of your sacrifices? says the Lord. I have had enough of whole-burnt rams and fat of fatlings; in the blood of calves, lambs and goats I find no pleasure.
12
When you come in to visit me, who asks these things of you?
13
Trample my courts no more! Bring no more worthless offerings; your incense is loathsome to me. New moon and sabbath, calling of assemblies, octaves with wickedness: these I cannot bear.
14
Your new moons and festivals I detest; they weigh me down, I tire of the load.
15
When you spread out your hands, I close my eyes to you; though you pray the more, I will not listen. Your hands are full of blood!
16
Wash yourselves clean! Put away your misdeeds from before my eyes; cease doing evil;
17
learn to do good. Make justice your aim: redress the wronged, hear the orphan's plea, defend the widow.
Psalm 50:8-9, 16-17, 21, 23
R: To the upright I will show the saving power of God.
8
"Not for your sacrifices do I rebuke you, for your burnt offerings are before me always.
9
I take from your house no bullock, no goats out of your fold."
(R)
16
"Why do you recite my statutes, and profess my covenant with your mouth,
17
though you hate discipline and cast my words behind you?"
(R)
21
"When you do these things, shall I be deaf to it? Or do you think that I am like yourself? I will correct you by drawing them up before your eyes.
23
He that offers praise as a sacrifice glorifies me; and to him that goes the right way I will show the salvation of God."
(R)
We all have to make painful decisions if we desire to follow Jesus without compromise. At times it will mean going against the choices of people we love when they do not want to follow the same path of obedience to God's will. Let us pray that we will have the necessary strength to make the right decisions when confronted with this issue.
Blessed are they who are persecuted for the sake of righteousness, for theirs is the Kingdom of heaven.
34
Jesus said to his Apostles: "Do not think that I have come to bring peace upon the earth. I have come to bring not peace but the sword.
35
For I have come to set a man against his father, a daughter against her mother, and a daughter-in-law against her mother-in-law;
36
and one's enemies will be those of his household.'
37
"Whoever loves father or mother more than me is not worthy of me, and whoever loves son or daughter more than me is not worthy of me;
38
and whoever does not take up his cross and follow after me is not worthy of me.
39
Whoever finds his life will lose it, and whoever loses his life for my sake will find it.
40
Whoever receives you receives me, and whoever receives me receives the one who sent me.
41
Whoever receives a prophet because he is a prophet will receive a prophet's reward, and whoever receives a righteous man because he is righteous will receive a righteous man's reward.
42
And whoever gives only a cup of cold water to one of these little ones to drink because he is a disciple — amen, I say to you, he will surely not lose his reward."
11:
1
When Jesus finished giving these commands to his twelve disciples, he went away from that place to teach and to preach in their towns.
think:
We all have to make painful decisions if we desire to follow Jesus without compromise.
T O D A Y'S BLESSING LIST
Thank You Lord for:
____________________________________
_______________________________________________________
God's special verse/thought for me today
________________
_________________________________________________________
READ THE BIBLE IN ONE YEAR Nehemia 1-5
THE SAME AS THE PROPHET'S REWARD
A seminarian came to see his benefactor a few weeks before the start of his last schoolyear in Theology. He informed her the day before that he was coming for her monthly pledge for his seminary formation. That has been a regular thing for them. He would call her and tell her when he was coming, and when he reaches her place, the money is all set and he would be ready to head back to his seminary in Tagaytay.
But that particular month was different. It took her a while to come out and was a bit tentative even when she did. Then she said, "My savings for this month did not reach the amount you need for your tuition. I paid for our electric bill, otherwise our electricity would be cut off." Then it dawned on him that this woman who had been helping him is not really giving from her surplus. What she had been giving him were the very resources that she lives on. No doubt that woman was serving God as the soon-to-be priest was, and her reward would surely be the same one day.
W. Barclay writes, "We cannot all be prophets and preach and proclaim the word of God, but he who gives God's messenger the simple gift of hospitality will receive no less reward than the prophet himself."
The words of Jesus in today's Gospel can surely provide consolation to most of us who have not been given the special task of being God's special workers. But we are given opportunities to become sharers in their work, and in their reward, by the simple acts of charity we give to them.
Fr. Sandy V. Enhaynes
REFLECTION QUESTION:
How do you support the work of God's special workers, like the priests and nuns?
Lord Jesus, teach me to be generous to Your anointed workers without expecting anything in return.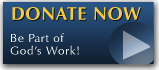 The Feast - Photo Gallery
Come as you will be in 2014

The FEAST is one of the happiest places on earth.



FIND ONE NEAR YOU!


PICC (4 sessions)
Sunday 8:00 a.m. - 10:00 a.m.
9:30 a.m. - 11:30 a.m.
10:45 a.m. - 12:45 p.m.
3:45p.m. - 6:00 p.m.
CCP Complex, Roxas Blvd. Pasay City


Pasig (2 sessions)
Sunday 10:00 a.m.-12 noon
1 p.m.-3 p.m.
Valle Verde Country Club (Beside ULTRA)

Alabang (5 sessions)
Sunday, 10:30 a.m.-1:00 p.m.
02:00 p.m.-4:30 p.m.
05:00 p.m.-06:30 p.m. (No Holy Mass)
Saturday, 6:00 p.m. - 8:30 p.m.
3rd Saturday 3:00 p.m. - 5:00 p.m.(Youth Feast - no Holy Mass)
Wednesday, 7:30 p.m. - 9:30 p.m. (No Holy Mass)
2/L,X-site entrance, Festival Mall, Alabang Tel-6598299


Quezon City
(2 sessions)
Sunday 8:00 a.m. - 10 a.m.
Sunday 9:00 a.m. - 11 a.m.
Convention Hall, Bureau of Soils, Visayas Ave., Q.C.


Taytay (2 sessions)
Sunday 8:00 a.m. - 10:00 a.m.
10:30 a.m. - 12:30 a.m.
Valley Fair Arcade, Ortigas Ext., Taytay, Rizal


Cavite
Sunday, 10:30 a.m.-12:30 p.m.
Cinema 5, Robinson's Mall, Aguinaldo Highway, Imus, Cavite


Valenzuela
Saturday 7:00 p.m. - 9:00 p.m.
Cinema 1, SM Valenzuela, Valenzuela


Ortigas(3 sessions)
Monday 7:30 p.m. - 9:30 p.m.
Cinema 5, Robinsons Galleria
Sunday 10:00 a.m. - 12:00 p.m.
1:00 p.m. - 3:00 p.m.
Cinema 3, Robinsons Galleria, F. Ortigas Ave., Pasig City


Makati(3 sessions)
Tuesday, 7:30 p.m. - 9:30 p.m.
Mondragon House 2/F Ballroom
H.V. Dela Costa St., Salcedo Village
Thursday, 7:30 p.m. - 9:30 p.m.
AIM Conference Center, Benavidez cor Paseo de Roxas
Sunday, 10:00 a.m. - 12:00 noon
Cinema 3, Glorietta 4, Makati


Manila(2 sessions)
Friday, 4:30 p.m. - 7:00 p.m. or 7:00 p.m.- 10:00 p.m.
Cinema 4, SM Manila (near City Hall), Manila


Sucat
Friday, 7:30 p.m. - 9:30 p.m.
Cinema 4, SM Sucat


Marilao (3 sessions)
Thursday, 7:30 p.m. - 9:30 p.m.
Barcelona Academy, Metrogate Complex, Marilao
Friday, 6:30 - 8:30 Supima Square (Save More), Malhacan, Meycauyan
Saturday, 6:30 p.m. - 7:30 p.m.
Cinema 2, SM Marilao, Bulacan


Laguna
Sunday, 10:00 a.m. - 12:00 pm.
Cinema 1, SM Sta Rosa, Laguna


Baliuag
Saturday 6:00 p.m-9:00 p.m.
Cinema 1, SM Baliuag, Bulacan


Cardona
Saturday 5:30 p.m.-7:30 p.m.
Queen Mary Help of Christians Hospital
National Road, Brgy. Calahan, Cardona

Bonifacio Global City
Saturday 5:00 p.m. - 7:00 p.m.
5/F Fully Booked, Bonifacio High Street
Global City, Taguig


Antipolo
Saturday, 8:00 p.m. - 10:00 p.m.
2/F Jollibee Ynares, Circumferencial Road
Brgy. San Roque, Antipolo City


CEBU
Monday 6:30 p.m. - 9:30 p.m.
Trade Hall, SM City Cebu
Contact nos. (032)5201071/ 09212413801/ 09232908009

ILOILO
schedule and venue to be posted soon

DAVAO
Sunday 9:00 a.m. - 11:00 a.m.
4/L Alexian Brothers Health and Wellness Center, Matina, Davao City
Contact nos. 0822865081/09222515822

KERYGMA TV! is BACK
KERYGMA TV is on a new time slot and new channel Sundays 8 a.m. at IBC 13
Need Counseling? No Landline?
Now, you can use your mobile phone to call a friend for counseling at 09228407031. Or you may call our landlines 7266728, 7264709, 7259999 Mon-Fri 24-hrs, Sat 6am-5pm, Sun 6am-10am
Preacher in Blue Jeans is now Downloadable
Preacher in Blue Jeans, Bo's Reality TV Show can now be downloaded in mp3/audio/sound format.

You can get it 2 ways:
A. Via Itunes
1. Right click this text, select COPY SHORTCUT
2. Open Itunes-->Advanced-->Subscribe to Podcast-->
3. PASTE (press Control-V)
Itunes will automatically download the Podcasts daily as long as you keep your internet connection open. Select PODCAST then Click on the Refresh Button.

B. Download directly by clicking here.

Tip: You don't need an ipod, any mp3 player or computer will play these Preacher in Blue Jeans Audio.
BO BLOGS!
Go to Bo's Official Site and read his almost daily blog! Its not news, but thoughts and musings of Bo Sanchez. Get to know Bo in a more personal way --and find out what it means to live the life of a preacher. You get to enrich your faith as well.