READINGS for 2012-07-15
"I was a shepherd, and I also took care of sycamore-fig-trees. But the Lord took me from tending the flock and said to me, 'Go, prophesy to my people Israel.'" – Amos 7:14, 15
A couple of years ago, my boss generously offered me a work-from-home scheme. I only go to the office twice a week for meetings. It works for me, especially during this season in my life when I have two toddlers. I get to spend time with them and be hands-on with their needs while working at the same time.
But it also has its challenges. Often, I have to battle for my keyboard with a toddler who insists to climb on me and rewrite my article. Although I'd rather have silence to compose my thoughts, I've trained myself to block out all sounds of Barney, Mickey Mouse and Sesame Street as my kids watch them in our office at home. My working hours are intermittent at best, but I manage to draw godly inspiration for my articles in between diaper changes, tantrums and squabbles.
Yes, I'm a mommy in every sense of the word — baptized and anointed with drool, pee and poop into this holy vocation. Yet I'm also called to be a prophet, a scribe through whom the Lord speaks His Word to His people today. God help me in my calling.
Rissa Singson-Kawpeng (justbreatherissa@gmail.com)
Bloom where you're planted and you'll most likely fulfill God's will for you.
Lord, grant me the graces and gifts I need to serve You where You have called me.
St. Bonaventure, bishop and doctor of the Church, pray for us.
1ST READING
The people of Bethel do not want to listen to what Amos has to say because he is calling them to change the way they live and to do more to help the poor in their midst. The leaders of the Jews in Bethel have become rich and comfortable with the style of religion they have set up and do not want a little upstart from the province ruining everything for them. Sometimes we have to accept that the truth hurts and respond accordingly.
12
Amaziah, priest of Bethel, said to Amos, "Off with you, visionary, flee to the land of Judah! There earn your bread by prophesying,
13
but never again prophesy in Bethel; for it is the king's sanctuary and a royal temple."
14
Amos answered Amaziah, "I was no prophet, nor have I belonged to a company of prophets; I was a shepherd and a dresser of sycamores.
15
The Lord took me from following the flock, and said to me, Go, prophesy to my people Israel."
Psalm 85:9-10, 11-12, 13-14
R: Lord, let us see your kindness, and grant us your salvation.
8 [9]
I will hear what God proclaims; the Lord — for he proclaims peace.
9 [10]
Near indeed is his salvation to those who fear him, glory dwelling in our land.
(R)
10 [11]
Kindness and truth shall meet; justice and peace shall kiss.
11 [12]
Truth shall spring out of the earth, and justice shall look down from heaven.
(R)
12 [13]
The Lord himself will give his benefits; our land shall yield its increase.
13 [14]
Justice shall walk before him, and salvation, along the way of his steps.
(R)
2nd READING
Ephesians is a letter that has two parts. The first three chapters sing the praises of God and speak of His many wonders. The second half deals with more practical issues. As we reflect upon the glory of God in today's reading, let us remember that His glory is a reflection of who He is. Jesus, help me to have the humility to know and act upon the truth that all glory belongs to God, and though I may share in it, I am ultimately not the source of it.
3
Blessed be the God and Father of our Lord Jesus Christ, who has blessed us in Christ with every spiritual blessing in the heavens,
4
as he chose us in him, before the foundation of the world, to be holy and without blemish before him. In love
5
he destined us for adoption to himself through Jesus Christ, in accord with the favor of his will,
6
for the praise of the glory of his grace that he granted us in the beloved.
7
In him we have redemption by his blood, the forgiveness of transgressions, in accord with the riches of his grace
8
that he lavished upon us. In all wisdom and insight,
9
he has made known to us the mystery of his will in accord with his favor that he set forth in him
10
as a plan for the fullness of times, to sum up all things in Christ, in heaven and on earth.
11
In him we were also chosen, destined in accord with the purpose of the One who accomplishes all things according to the intention of his will,
12
so that we might exist for the praise of his glory, we who first hoped in Christ.
13
In him you also, who have heard the word of truth, the gospel of your salvation, and have believed in him, were sealed with the promised Holy Spirit,
14
which is the first installment of our inheritance toward redemption as God's possession, to the praise of his glory.
It does not matter if we are on mission for the Gospel or we are resting and reflecting upon the goodness of God. The reality is that we have to entrust our lives into His hands if we want to know true fulfillment. Trust is an interesting reality – we are all too willing to withdraw it if people let us down. However, God never ceases to trust us, always giving us another chance to prove that we are trustworthy.
May the Father of our Lord Jesus Christ enlighten the eyes of our hearts, that we may know what is the hope that belongs to our call.
7
Jesus summoned the Twelve and began to send them out two by two and gave them authority over unclean spirits.
8
He instructed them to take nothing for the journey but a walking stick — no food, no sack, no money in their belts.
9
They were, however, to wear sandals but not a second tunic.
10
He said to them, "Wherever you enter a house, stay there until you leave.
11
Whatever place does not welcome you or listen to you, leave there and shake the dust off your feet in testimony against them."
12
So they went off and preached repentance.
13
The Twelve drove out many demons, and they anointed with oil many who were sick and cured them.
think:
God never ceases to trust us, always giving us another chance to prove that we are trustworthy.
T O D A Y'S BLESSING LIST
Thank You Lord for:
____________________________________
_______________________________________________________
God's special verse/thought for me today
________________
_________________________________________________________
READ THE BIBLE IN ONE YEAR Ezra 6-10
SABBATH PAUSE
Things to be grateful for from the past week
________________________________________________________________
________________________________________________________________
_________________________________________________________________
Things to ask God for in the coming week
________________________________________________________________
_________________________________________________________________
________________________________________________________________
Most important word God told me this week
________________________________________________________________
_________________________________________________________________
________________________________________________________________
God makes me laugh sometimes. Just look at the readings today. In the First Reading, He calls Amos, a farmer and attendant of sycamore trees, and in the Gospel, He calls fishermen to spread His Word. The Lord will have His way. He calls all sorts of people from all sorts of backgrounds. And when He calls, they follow. Amos responds to the resistant priest in Bethel, "It's not my fault, I am here; I am just a shepherd, God sent me to you." Amos is forbidden to enter the Temple and asked to leave the area.
Israel was enjoying prosperity, economically and politically. The news from Amos seemed out of place and unworthy of attention. Of course, God was trying to warn them through His prophet against conformity and self-contentment. All that they had was due to God's blessing, not their own. Amos' words fell on deaf ears and closed minds, so he began to write down his prophecies as a way of communicating the will of God. He became one of the earliest writing prophets.
We have to be aware of our comfort zone. It is that place of self-contentment and reliance on our own efforts. The part that says, "Thank you, Lord, but I am doing fine without You now." It's that part of us that settles for "second best" even though things could be better. We are afraid to move out of our comfort zone because we fear the loss of control. When we are comfortable, we are in control. The Lord challenges us to step out of our comfort zone just as He did that day when Peter questioned the presence of Jesus on the water (Matthew14:28-30). Or when the disciples were called to proclaim the Kingdom of God.
Amos was called out of his comfort zone of attending sycamore trees. He took up the challenge from moving up north, away from his comfort zone down south. He didn't like it but he acted in obedience to the Lord's will. Even when he was abused and ridiculed by those in authority, he stood his ground: "The Lord took me from the flock and said, 'Go prophesy!'"
Fr. Brian Steele, MGL
REFLECTION QUESTION:
Let us move beyond our comfort zone. What is the Lord asking you to do, to be detached from, and to surrender to His loving care?
Lord, help me to see where my comfort zone lies. Help me to move beyond this to accept Your will in my life.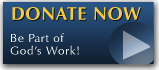 The Feast - Photo Gallery
Come as you will be in 2014

The FEAST is one of the happiest places on earth.



FIND ONE NEAR YOU!


PICC (4 sessions)
Sunday 8:00 a.m. - 10:00 a.m.
9:30 a.m. - 11:30 a.m.
10:45 a.m. - 12:45 p.m.
3:45p.m. - 6:00 p.m.
CCP Complex, Roxas Blvd. Pasay City


Pasig (2 sessions)
Sunday 10:00 a.m.-12 noon
1 p.m.-3 p.m.
Valle Verde Country Club (Beside ULTRA)

Alabang (5 sessions)
Sunday, 10:30 a.m.-1:00 p.m.
02:00 p.m.-4:30 p.m.
05:00 p.m.-06:30 p.m. (No Holy Mass)
Saturday, 6:00 p.m. - 8:30 p.m.
3rd Saturday 3:00 p.m. - 5:00 p.m.(Youth Feast - no Holy Mass)
Wednesday, 7:30 p.m. - 9:30 p.m. (No Holy Mass)
2/L,X-site entrance, Festival Mall, Alabang Tel-6598299


Quezon City
(2 sessions)
Sunday 8:00 a.m. - 10 a.m.
Sunday 9:00 a.m. - 11 a.m.
Convention Hall, Bureau of Soils, Visayas Ave., Q.C.


Taytay (2 sessions)
Sunday 8:00 a.m. - 10:00 a.m.
10:30 a.m. - 12:30 a.m.
Valley Fair Arcade, Ortigas Ext., Taytay, Rizal


Cavite
Sunday, 10:30 a.m.-12:30 p.m.
Cinema 5, Robinson's Mall, Aguinaldo Highway, Imus, Cavite


Valenzuela
Saturday 7:00 p.m. - 9:00 p.m.
Cinema 1, SM Valenzuela, Valenzuela


Ortigas(3 sessions)
Monday 7:30 p.m. - 9:30 p.m.
Cinema 5, Robinsons Galleria
Sunday 10:00 a.m. - 12:00 p.m.
1:00 p.m. - 3:00 p.m.
Cinema 3, Robinsons Galleria, F. Ortigas Ave., Pasig City


Makati(3 sessions)
Tuesday, 7:30 p.m. - 9:30 p.m.
Mondragon House 2/F Ballroom
H.V. Dela Costa St., Salcedo Village
Thursday, 7:30 p.m. - 9:30 p.m.
AIM Conference Center, Benavidez cor Paseo de Roxas
Sunday, 10:00 a.m. - 12:00 noon
Cinema 3, Glorietta 4, Makati


Manila(2 sessions)
Friday, 4:30 p.m. - 7:00 p.m. or 7:00 p.m.- 10:00 p.m.
Cinema 4, SM Manila (near City Hall), Manila


Sucat
Friday, 7:30 p.m. - 9:30 p.m.
Cinema 4, SM Sucat


Marilao (3 sessions)
Thursday, 7:30 p.m. - 9:30 p.m.
Barcelona Academy, Metrogate Complex, Marilao
Friday, 6:30 - 8:30 Supima Square (Save More), Malhacan, Meycauyan
Saturday, 6:30 p.m. - 7:30 p.m.
Cinema 2, SM Marilao, Bulacan


Laguna
Sunday, 10:00 a.m. - 12:00 pm.
Cinema 1, SM Sta Rosa, Laguna


Baliuag
Saturday 6:00 p.m-9:00 p.m.
Cinema 1, SM Baliuag, Bulacan


Cardona
Saturday 5:30 p.m.-7:30 p.m.
Queen Mary Help of Christians Hospital
National Road, Brgy. Calahan, Cardona

Bonifacio Global City
Saturday 5:00 p.m. - 7:00 p.m.
5/F Fully Booked, Bonifacio High Street
Global City, Taguig


Antipolo
Saturday, 8:00 p.m. - 10:00 p.m.
2/F Jollibee Ynares, Circumferencial Road
Brgy. San Roque, Antipolo City


CEBU
Monday 6:30 p.m. - 9:30 p.m.
Trade Hall, SM City Cebu
Contact nos. (032)5201071/ 09212413801/ 09232908009

ILOILO
schedule and venue to be posted soon

DAVAO
Sunday 9:00 a.m. - 11:00 a.m.
4/L Alexian Brothers Health and Wellness Center, Matina, Davao City
Contact nos. 0822865081/09222515822

KERYGMA TV! is BACK
KERYGMA TV is on a new time slot and new channel Sundays 8 a.m. at IBC 13
Need Counseling? No Landline?
Now, you can use your mobile phone to call a friend for counseling at 09228407031. Or you may call our landlines 7266728, 7264709, 7259999 Mon-Fri 24-hrs, Sat 6am-5pm, Sun 6am-10am
Preacher in Blue Jeans is now Downloadable
Preacher in Blue Jeans, Bo's Reality TV Show can now be downloaded in mp3/audio/sound format.

You can get it 2 ways:
A. Via Itunes
1. Right click this text, select COPY SHORTCUT
2. Open Itunes-->Advanced-->Subscribe to Podcast-->
3. PASTE (press Control-V)
Itunes will automatically download the Podcasts daily as long as you keep your internet connection open. Select PODCAST then Click on the Refresh Button.

B. Download directly by clicking here.

Tip: You don't need an ipod, any mp3 player or computer will play these Preacher in Blue Jeans Audio.
BO BLOGS!
Go to Bo's Official Site and read his almost daily blog! Its not news, but thoughts and musings of Bo Sanchez. Get to know Bo in a more personal way --and find out what it means to live the life of a preacher. You get to enrich your faith as well.