READINGS for 2012-07-14
"Here I am," I said, "send me!" – Isaiah 6:8
High from my mountaintop experience in the Holy Land, I would utter the words, "Send me," after receiving the Eucharist every morning. I was filled to the brim with God's love and all I wanted was to serve Him. But I didn't know how and where.
One Friday morning after the Holy Hour, I noticed two ladies a few rows behind me, whispering to each other. One was a friend while the other, our parish pastoral council (PPC) president, was just a familiar face.
On my way out, my friend introduced me to the PPC president. And then the latter talked to me. They were looking for someone to head the education ministry of the parish and she asked if I was willing to accept it.
I was dumbfounded. Head a ministry? I wasn't even a member of any organization at the time. But deep within, I felt peace. I knew God was answering my prayer. I knew He was sending me, finally.
I accepted the offer and it led me to other forms of involvement in the parish — and even outside of it.
God sends us to our mission fields when He sees we're ready for service. Just like when Jesus had to wait for 30 years before His public ministry began.
Tess V. Atienza (svp_tvatienza@yahoo.com)
The Lord waits for a willing spirit. Are you ready?
Lord, enkindle in me the fire of Your love. A willing spirit create in me that I may follow You wherever You send me.
St. Camillus de Lellis, priest, pray for us.
1ST READING
Isaiah knows that he is unworthy to be a prophet. The same is true for all of us. The fact, though, is God still calls us to speak and live for Him. He calls us to be witnesses to His love and mercy. It is important to remember that mercy is meaningless if we deserve it. God chooses to redeem us while we are sinners, not because we have earned such a grace.
1
In the year King Uzziah died, I saw the Lord seated on a high and lofty throne, with the train of his garment filling the temple.
2
Seraphim were stationed above; each of them had six wings: with two they veiled their faces, with two they veiled their feet, and with two they hovered aloft.
3
They cried one to the other, "Holy, holy, holy is the Lord of hosts! All the earth is filled with his glory!"
4
At the sound of that cry, the frame of the door shook and the house was filled with smoke.
5
Then I said, "Woe is me, I am doomed! For I am a man of unclean lips, living among a people of unclean lips; yet my eyes have seen the King, the Lord of hosts!"
6
Then one of the seraphim flew to me, holding an ember that he had taken with tongs from the altar.
7
He touched my mouth with it and said. "See, now that this has touched your lips, your wickedness is removed, your sin purged."
8
Then I heard the voice of the Lord saying, "Whom shall I send? Who will go for us?" "Here I am," I said; "send me!"
R: The Lord is king; he is robed in majesty.
1
The Lord is king, in splendor robed; robed is the Lord and girt about with strength.
(R)
And he has made the world firm, not to be moved.
2
Your throne stands firm from of old; from everlasting you are, O Lord.
(R)
5
Your decrees are worthy of trust indeed: holiness befits your house, O Lord, for length of days.
(R)
We will never outdo God in holiness. We will never get to the point where our wisdom is better than His. This is the truth and we need to be serious about being a disciple of Jesus and following where He leads us.
If you are insulted for the name of Christ, blessed are you, for the Spirit of God rests upon you.
24
Jesus said to his Apostles: "No disciple is above his teacher, no slave above his master.
25
It is enough for the disciple that he become like his teacher, for the slave that he become like his master. If they have called the master of the house Beelzebul, how much more those of his household!
26
Therefore do not be afraid of them. Nothing is concealed that will not be revealed, nor secret that will not be known.
27
What I say to you in the darkness, speak in the light; what you hear whispered, proclaim on the housetops.
28
And do not be afraid of those who kill the body but cannot kill the soul; rather, be afraid of the one who can destroy both soul and body in Gehenna.
29
Are not two sparrows sold for a small coin? Yet not one of them falls to the ground without your Father's knowledge.
30
Even all the hairs of your head are counted.
31
So do not be afraid; you are worth more than many sparrows.
32
Everyone who acknowledges me before others I will acknowledge before my heavenly Father.
33
But whoever denies me before others, I will deny before my heavenly Father."
think:
We will never outdo God in holiness.
T O D A Y'S BLESSING LIST
Thank You Lord for:
____________________________________
_______________________________________________________
God's special verse/thought for me today
________________
_________________________________________________________
READ THE BIBLE IN ONE YEAR Ezra 1-5
There were many traveling missionaries during the early stages of the Church and there was great suspicion among many who the true ones were. The disciples of Jesus are called to be simple, honest and bold in their proclamation. They were told not to be afraid as the Lord will take care of all things.
Like the first reading, we find ourselves unworthy of so great a task. Yet we are also reminded that it's not ourselves so much as the Lord working through us. This can give us great encouragement that the Lord is guiding, leading and accompanying us. We simply need to be open to His grace and cooperate. Easier said than done, as we often get in the way of the Lord. Like Isaiah the prophet of old, we can say, "Here I am Lord, send me." God the Father anticipates our every need. He knows the intimate details of our life. Every hair has been counted! (I like that since I don't have much to count!) The Father even notices the sparrows that fall to the ground. None of us notice that; we couldn't care less but the Father does.
God the Father understands our fears; He knows our weaknesses and our limitations. However, God also knows the capacity and the potential there
is within all of us. He is our Father-Creator. We are great and very useful in the eyes of God.
Let us place our trust in the Loving Father. Let us not be afraid to bring our fears to the Father. He will calm and comfort us in His presence. Be not afraid to turn to Him in prayer, solitude and in quiet. He waits for you. The Lily of the Mohawk Indians, Blessed Kateri Tekakwitha, was beatified in 1980 and serves as a model of one who gave herself to God and dedicated herself to the concerns of others. Today we ask her intercession to help us to always trust in God's provision.
Fr. Brian Steele, MGL
REFLECTION QUESTION:
What are your dominant fears — fear of the unknown, of people, of unfulfilled promises, of being out of control, or of the loss of heaven?
Lord, I am afraid of many things. Teach me to trust in Your perfect love that casts out all fear. I bring my fears before You and lay them at Your feet.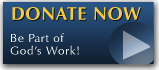 The Feast - Photo Gallery
Come as you will be in 2014

The FEAST is one of the happiest places on earth.



FIND ONE NEAR YOU!


PICC (4 sessions)
Sunday 8:00 a.m. - 10:00 a.m.
9:30 a.m. - 11:30 a.m.
10:45 a.m. - 12:45 p.m.
3:45p.m. - 6:00 p.m.
CCP Complex, Roxas Blvd. Pasay City


Pasig (2 sessions)
Sunday 10:00 a.m.-12 noon
1 p.m.-3 p.m.
Valle Verde Country Club (Beside ULTRA)

Alabang (5 sessions)
Sunday, 10:30 a.m.-1:00 p.m.
02:00 p.m.-4:30 p.m.
05:00 p.m.-06:30 p.m. (No Holy Mass)
Saturday, 6:00 p.m. - 8:30 p.m.
3rd Saturday 3:00 p.m. - 5:00 p.m.(Youth Feast - no Holy Mass)
Wednesday, 7:30 p.m. - 9:30 p.m. (No Holy Mass)
2/L,X-site entrance, Festival Mall, Alabang Tel-6598299


Quezon City
(2 sessions)
Sunday 8:00 a.m. - 10 a.m.
Sunday 9:00 a.m. - 11 a.m.
Convention Hall, Bureau of Soils, Visayas Ave., Q.C.


Taytay (2 sessions)
Sunday 8:00 a.m. - 10:00 a.m.
10:30 a.m. - 12:30 a.m.
Valley Fair Arcade, Ortigas Ext., Taytay, Rizal


Cavite
Sunday, 10:30 a.m.-12:30 p.m.
Cinema 5, Robinson's Mall, Aguinaldo Highway, Imus, Cavite


Valenzuela
Saturday 7:00 p.m. - 9:00 p.m.
Cinema 1, SM Valenzuela, Valenzuela


Ortigas(3 sessions)
Monday 7:30 p.m. - 9:30 p.m.
Cinema 5, Robinsons Galleria
Sunday 10:00 a.m. - 12:00 p.m.
1:00 p.m. - 3:00 p.m.
Cinema 3, Robinsons Galleria, F. Ortigas Ave., Pasig City


Makati(3 sessions)
Tuesday, 7:30 p.m. - 9:30 p.m.
Mondragon House 2/F Ballroom
H.V. Dela Costa St., Salcedo Village
Thursday, 7:30 p.m. - 9:30 p.m.
AIM Conference Center, Benavidez cor Paseo de Roxas
Sunday, 10:00 a.m. - 12:00 noon
Cinema 3, Glorietta 4, Makati


Manila(2 sessions)
Friday, 4:30 p.m. - 7:00 p.m. or 7:00 p.m.- 10:00 p.m.
Cinema 4, SM Manila (near City Hall), Manila


Sucat
Friday, 7:30 p.m. - 9:30 p.m.
Cinema 4, SM Sucat


Marilao (3 sessions)
Thursday, 7:30 p.m. - 9:30 p.m.
Barcelona Academy, Metrogate Complex, Marilao
Friday, 6:30 - 8:30 Supima Square (Save More), Malhacan, Meycauyan
Saturday, 6:30 p.m. - 7:30 p.m.
Cinema 2, SM Marilao, Bulacan


Laguna
Sunday, 10:00 a.m. - 12:00 pm.
Cinema 1, SM Sta Rosa, Laguna


Baliuag
Saturday 6:00 p.m-9:00 p.m.
Cinema 1, SM Baliuag, Bulacan


Cardona
Saturday 5:30 p.m.-7:30 p.m.
Queen Mary Help of Christians Hospital
National Road, Brgy. Calahan, Cardona

Bonifacio Global City
Saturday 5:00 p.m. - 7:00 p.m.
5/F Fully Booked, Bonifacio High Street
Global City, Taguig


Antipolo
Saturday, 8:00 p.m. - 10:00 p.m.
2/F Jollibee Ynares, Circumferencial Road
Brgy. San Roque, Antipolo City


CEBU
Monday 6:30 p.m. - 9:30 p.m.
Trade Hall, SM City Cebu
Contact nos. (032)5201071/ 09212413801/ 09232908009

ILOILO
schedule and venue to be posted soon

DAVAO
Sunday 9:00 a.m. - 11:00 a.m.
4/L Alexian Brothers Health and Wellness Center, Matina, Davao City
Contact nos. 0822865081/09222515822

KERYGMA TV! is BACK
KERYGMA TV is on a new time slot and new channel Sundays 8 a.m. at IBC 13
Need Counseling? No Landline?
Now, you can use your mobile phone to call a friend for counseling at 09228407031. Or you may call our landlines 7266728, 7264709, 7259999 Mon-Fri 24-hrs, Sat 6am-5pm, Sun 6am-10am
Preacher in Blue Jeans is now Downloadable
Preacher in Blue Jeans, Bo's Reality TV Show can now be downloaded in mp3/audio/sound format.

You can get it 2 ways:
A. Via Itunes
1. Right click this text, select COPY SHORTCUT
2. Open Itunes-->Advanced-->Subscribe to Podcast-->
3. PASTE (press Control-V)
Itunes will automatically download the Podcasts daily as long as you keep your internet connection open. Select PODCAST then Click on the Refresh Button.

B. Download directly by clicking here.

Tip: You don't need an ipod, any mp3 player or computer will play these Preacher in Blue Jeans Audio.
BO BLOGS!
Go to Bo's Official Site and read his almost daily blog! Its not news, but thoughts and musings of Bo Sanchez. Get to know Bo in a more personal way --and find out what it means to live the life of a preacher. You get to enrich your faith as well.