READINGS for 2012-07-13
"I am sending you like sheep among wolves. Therefore be shrewd as snakes and as gentle as doves." – Matthew 10:16
If you know this song, then I'll know your age:
If you wanna leave take good care / Hope you've got a lot of nice friends out there / And have a lot of great things everywhere, yeah / Ooh baby, baby it's a wild world / You only get by just put a smile, Girl / Yeah-hey, Ooh baby, baby it's a wild world / I always remember you like a child girl.
Daddies can relate to this song, "Wild World." (Imagine a dad of a college girl going to a dorm away from home. I'm not ready for this to happen to Reese, my daughter. She's just three years old!)
This parental agape love is what Jesus felt when He sent the disciples into the wild world with a word of caution:
"You're like sheep among wolves." He was honest about the dangers of persecution and frustrations.
"Be shrewd as snakes." We must know when to escape and when to strike back.
"Be gentle as lambs." Because only the strong and mature can afford to be gentle.
But what gives me courage the most is not listed above.
Jesus said, "I AM sending you!"
Gentle lamb, are you afraid of the wolves all around? Do not fear, your strong Shepherd is ever here!
Even though I walk through the valley of the shadow of tears, I will fear no evil; for You are with me; Thy rod and Thy staff they comfort me. (Psalm 23:4)
St. Henry II, pray for us.
1ST READING
God will never refuse a truly repentant sinner. In fact, I think God will "try his luck" on anyone who seems a little willing to repent. God wants us to be saved and wants to share with us the gift of salvation. Let us leave behind the wilderness and suffering of our sin and return to the loving mercy of our God.
2
Thus says the Lord: Return, O Israel, to the Lord, your God; you have collapsed through your guilt.
3
Take with you words, and return to the Lord; Say to him, "Forgive all iniquity, and receive what is good, that we may render as offerings the bullocks from our stalls.
4
Assyria will not save us, nor shall we have horses to mount; We shall say no more, 'Our God,' to the work of our hands; for in you the orphan finds compassion."
5
I will heal their defection, says the Lord, I will love them freely; for my wrath is turned away from them.
6
I will be like the dew for Israel: he shall blossom like the lily; He shall strike root like the Lebanon cedar,
7
and put forth his shoots. His splendor shall be like the olive tree and his fragrance like the Lebanon cedar.
8
Again they shall dwell in his shade and raise grain; They shall blossom like the vine, and his fame shall be like the wine of Lebanon.
9
Ephraim! What more has he to do with idols? I have humbled him, but I will prosper him. "I am like a verdant cypress tree" — Because of me you bear fruit!
10
Let him who is wise understand these things; let him who is prudent know them. Straight are the paths of the Lord, in them the just walk, but sinners stumble in them.
Psalm 51:3-4, 8-9, 12-13, 14,17
R: My mouth will declare your praise.
1 [3]
Have mercy on me, O God, in your goodness; in the greatness of your compassion wipe out my offense.
2 [4]
Thoroughly wash me from my guilt and of my sin cleanse me.
(R)
6 [8]
Behold, you are pleased with sincerity of heart, and in my inmost being you teach me wisdom.
7 [9]
Cleanse me of sin with hyssop, that I may be purified; wash me, and I shall be whiter than snow.
(R)
10 [12]
A clean heart create for me, O God, and a steadfast spirit renew within me.
11 [13]
Cast me not out from your presence, and your Holy Spirit take not from me.
(R)
12 [14]
Give me back the joy of your salvation, and a willing spirit sustain in me.
15 [17]
O Lord, open my lips, and my mouth shall proclaim your praise.
(R)
It is dangerous to remain in the world of sin and refuse to repent. Satan has no mercy, and he will use every trick in the book to keep you apart from God. It is up to each of us to choose salvation – to repent of our sins and welcome the Holy Spirit into our lives to lead us on this path. This is a constant decision in the life of a disciple. It gets easier each time we make it.
When the Spirit of truth comes, he will guide you to all truth and remind you of all I told you.
16
Jesus said to his Apostles: "Behold, I am sending you like sheep in the midst of wolves; so be shrewd as serpents and simple as doves.
17
But beware of men, for they will hand you over to courts and scourge you in their synagogues,
18
and you will be led before governors and kings for my sake as a witness before them and the pagans.
19
When they hand you over, do not worry about how you are to speak or what you are to say. You will be given at that moment what you are to say.
20
For it will not be you who speak but the Spirit of your Father speaking through you.
21
Brother will hand over brother to death, and the father his child; children will rise up against parents and have them put to death.
22
You will be hated by all because of my name, but whoever endures to the end will be saved.
23
When they persecute you in one town, flee to another. Amen, I say to you, you will not finish the towns of Israel before the Son of Man comes."
think:
God will never refuse a truly repentant sinner.
T O D A Y'S BLESSING LIST
Thank You Lord for:
____________________________________
_______________________________________________________
God's special verse/thought for me today
________________
_________________________________________________________
READ THE BIBLE IN ONE YEAR 2 Chronicles 34-36
PERSECUTION and PERSEVERANCE
The long missionary discourse of Jesus in Matthew's Gospel is divided into three parts. The first part contains His instructions to the disciples; the second part discusses the sufferings they would encounter in the missions; and the third part describes loose sayings that have been borrowed from the eschatological discourse of Mark.
Today we focus on the inevitable sufferings of a follower of Jesus. He Himself was persecuted and so will those who seek to imitate Him. Anyone who follows the Lord will be in for an ordeal. Family members, associates and friends will fail to understand the motives behind those who follow the Lord. As Christians, we have to trust in the Lord to give us the aid of defense. The Spirit will give us strength and words of wisdom to combat our difficulties. For the early Christians, it was an awesome task to stand before governments and religious authorities to speak and proclaim Christ. The Gospel describes events of terror, arrest and great danger. Jesus encourages them that He will be with them at their side.
Life is a battle. Many will misunderstand us. Many, perhaps, already question our faith; our time spent in Church; our time attending prayer meetings and seminars. We need to pray for prudence and knowledge on how to tackle these situations. But Jesus says the man who stands firm to the end will be saved.
In the Lord's Prayer we pray, "Do not lead us into temptation (or test)." The temptation or test referred to here is the test of faith and the temptation to give up. There will be many people and situations "tempting" us to give up or to quit the fight. Sometimes we will fail and fall into weakness but we must continue the fight and stand firm in the grace of our Lord Jesus Christ. Find a parish or prayer group or community to support you in your walk with the Lord and nourish you in your Christian faith. Seek Christian friends who will journey with you. Do not worry, do not be afraid, and do not be disappointed — the Lord is with you.
Fr. Brian Steele, MGL
REFLECTION QUESTION:
Do you experience persecution in your life, and in what ways? Ask the Lord for guidance and fortitude. Find a community where you can take refuge and be supported in your Christian faith.
Lord, give me again the joy of Your help; with a spirit of fervor, sustain me.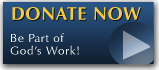 The Feast - Photo Gallery
Come as you will be in 2014

The FEAST is one of the happiest places on earth.



FIND ONE NEAR YOU!


PICC (4 sessions)
Sunday 8:00 a.m. - 10:00 a.m.
9:30 a.m. - 11:30 a.m.
10:45 a.m. - 12:45 p.m.
3:45p.m. - 6:00 p.m.
CCP Complex, Roxas Blvd. Pasay City


Pasig (2 sessions)
Sunday 10:00 a.m.-12 noon
1 p.m.-3 p.m.
Valle Verde Country Club (Beside ULTRA)

Alabang (5 sessions)
Sunday, 10:30 a.m.-1:00 p.m.
02:00 p.m.-4:30 p.m.
05:00 p.m.-06:30 p.m. (No Holy Mass)
Saturday, 6:00 p.m. - 8:30 p.m.
3rd Saturday 3:00 p.m. - 5:00 p.m.(Youth Feast - no Holy Mass)
Wednesday, 7:30 p.m. - 9:30 p.m. (No Holy Mass)
2/L,X-site entrance, Festival Mall, Alabang Tel-6598299


Quezon City
(2 sessions)
Sunday 8:00 a.m. - 10 a.m.
Sunday 9:00 a.m. - 11 a.m.
Convention Hall, Bureau of Soils, Visayas Ave., Q.C.


Taytay (2 sessions)
Sunday 8:00 a.m. - 10:00 a.m.
10:30 a.m. - 12:30 a.m.
Valley Fair Arcade, Ortigas Ext., Taytay, Rizal


Cavite
Sunday, 10:30 a.m.-12:30 p.m.
Cinema 5, Robinson's Mall, Aguinaldo Highway, Imus, Cavite


Valenzuela
Saturday 7:00 p.m. - 9:00 p.m.
Cinema 1, SM Valenzuela, Valenzuela


Ortigas(3 sessions)
Monday 7:30 p.m. - 9:30 p.m.
Cinema 5, Robinsons Galleria
Sunday 10:00 a.m. - 12:00 p.m.
1:00 p.m. - 3:00 p.m.
Cinema 3, Robinsons Galleria, F. Ortigas Ave., Pasig City


Makati(3 sessions)
Tuesday, 7:30 p.m. - 9:30 p.m.
Mondragon House 2/F Ballroom
H.V. Dela Costa St., Salcedo Village
Thursday, 7:30 p.m. - 9:30 p.m.
AIM Conference Center, Benavidez cor Paseo de Roxas
Sunday, 10:00 a.m. - 12:00 noon
Cinema 3, Glorietta 4, Makati


Manila(2 sessions)
Friday, 4:30 p.m. - 7:00 p.m. or 7:00 p.m.- 10:00 p.m.
Cinema 4, SM Manila (near City Hall), Manila


Sucat
Friday, 7:30 p.m. - 9:30 p.m.
Cinema 4, SM Sucat


Marilao (3 sessions)
Thursday, 7:30 p.m. - 9:30 p.m.
Barcelona Academy, Metrogate Complex, Marilao
Friday, 6:30 - 8:30 Supima Square (Save More), Malhacan, Meycauyan
Saturday, 6:30 p.m. - 7:30 p.m.
Cinema 2, SM Marilao, Bulacan


Laguna
Sunday, 10:00 a.m. - 12:00 pm.
Cinema 1, SM Sta Rosa, Laguna


Baliuag
Saturday 6:00 p.m-9:00 p.m.
Cinema 1, SM Baliuag, Bulacan


Cardona
Saturday 5:30 p.m.-7:30 p.m.
Queen Mary Help of Christians Hospital
National Road, Brgy. Calahan, Cardona

Bonifacio Global City
Saturday 5:00 p.m. - 7:00 p.m.
5/F Fully Booked, Bonifacio High Street
Global City, Taguig


Antipolo
Saturday, 8:00 p.m. - 10:00 p.m.
2/F Jollibee Ynares, Circumferencial Road
Brgy. San Roque, Antipolo City


CEBU
Monday 6:30 p.m. - 9:30 p.m.
Trade Hall, SM City Cebu
Contact nos. (032)5201071/ 09212413801/ 09232908009

ILOILO
schedule and venue to be posted soon

DAVAO
Sunday 9:00 a.m. - 11:00 a.m.
4/L Alexian Brothers Health and Wellness Center, Matina, Davao City
Contact nos. 0822865081/09222515822

KERYGMA TV! is BACK
KERYGMA TV is on a new time slot and new channel Sundays 8 a.m. at IBC 13
Need Counseling? No Landline?
Now, you can use your mobile phone to call a friend for counseling at 09228407031. Or you may call our landlines 7266728, 7264709, 7259999 Mon-Fri 24-hrs, Sat 6am-5pm, Sun 6am-10am
Preacher in Blue Jeans is now Downloadable
Preacher in Blue Jeans, Bo's Reality TV Show can now be downloaded in mp3/audio/sound format.

You can get it 2 ways:
A. Via Itunes
1. Right click this text, select COPY SHORTCUT
2. Open Itunes-->Advanced-->Subscribe to Podcast-->
3. PASTE (press Control-V)
Itunes will automatically download the Podcasts daily as long as you keep your internet connection open. Select PODCAST then Click on the Refresh Button.

B. Download directly by clicking here.

Tip: You don't need an ipod, any mp3 player or computer will play these Preacher in Blue Jeans Audio.
BO BLOGS!
Go to Bo's Official Site and read his almost daily blog! Its not news, but thoughts and musings of Bo Sanchez. Get to know Bo in a more personal way --and find out what it means to live the life of a preacher. You get to enrich your faith as well.