READINGS for 2012-07-12
"Without cost you have received; without cost you are to give." – Matthew 10:8
My mother is the most selfless person I know. She's a silent worker who always gives of herself simply because there are things that need to be done.
We grew up without a helper, and though she was a working mom, she did the daily house chores singlehandedly no matter how tired she was. When she retired, she never got to enjoy her retirement fund because she used it for her two orphaned granddaughters' tuition. She lives on her pension but even that goes to paying the bills.
Mommy often has very little left for herself but she still gives down to her last cent. I learned what selflessness is all about by her example. As a daughter, I think to myself that if I could be half the woman that she is, then I would have lived well.
Because of everything she has given to and done for me, I try as much to do things for her, and I find joy in giving back to her even when I, too, have little left for myself.
For the many blessings that the Lord has showered upon us in this life, Jesus also tells us, "Without cost you have received; without cost you are to give." Do you pay it forward?
Nova Arias (nova.svp@gmail.com)
Do you expect a reward for a good deed?
Dearest Lord, teach me to be generous… to give and not to count the cost….
St. John Jones, priest and martyr, pray for us.
1ST READING
God never ceases calling us to Himself. Some writers have called God the biggest beggar in the universe. It seems that God knows no pride when it comes to working for our salvation. Let us make God's work a bit easier by not placing any obstacles in the way of our own conversion. Let us cooperate with the grace of God to the best of our ability.
1
Thus says the Lord: When Israel was a child I loved him, out of Egypt I called my son.
2
The more I called them, the farther they went from me, sacrificing to the Baals and burning incense to idols.
3
Yet it was I who taught Ephraim to walk, who took them in my arms;
4
I drew them with human cords, with bands of love; I fostered them like one who raises an infant to his cheeks; Yet, though I stooped to feed my child, they did not know that I was their healer.
8
My heart is overwhelmed, my pity is stirred.
9
I will not give vent to my blazing anger, I will not destroy Ephraim again; For I am God and not man, the Holy One present among you; I will not let the flames consume you.
R: Let us see your face, Lord, and we shall be saved.
2
O shepherd of Israel, hearken. From your throne upon the cherubim, shine forth.
3
Rouse your power.
(R)
15
Once again, O Lord of hosts, look down from heaven, and see: take care of this vine,
16
and protect what your right hand has planted, the son of man whom you yourself made strong.
(R)
As hard as it may be to make the decision, there comes a time when we have to move on and proclaim the Gospel elsewhere if the people refuse to respond to God's grace. This has been the practice from the beginning when Paul went first to the Jews, and when they refused to listen he took the Gospel to the Gentiles. There are so many who need to hear the Gospel so let us not waste time with those who refuse to respond.
The Kingdom of God is at hand: repent and believe in the Gospel.
7
Jesus said to his Apostles: "As you go, make this proclamation: 'The kingdom of heaven is at hand.'
8
Cure the sick, raise the dead, cleanse the lepers, drive out demons. Without cost you have received; without cost you are to give.
9
Do not take gold or silver or copper for your belts;
10
no sack for the journey, or a second tunic, or sandals, or walking stick. The labourer deserves his keep.
11
Whatever town or village you enter, look for a worthy person in it, and stay there until you leave.
12
As you enter a house, wish it peace.
13
If the house is worthy, let your peace come upon it; if not, let your peace return to you.
14
Whoever will not receive you or listen to your words — go outside that house or town and shake the dust from your feet.
15
Amen, I say to you, it will be more tolerable for the land of Sodom and Gomorrah on the day of judgment than for that town."
think:
Let us make God's work a bit easier by not placing any obstacles in the way of our own conversion.
T O D A Y'S BLESSING LIST
Thank You Lord for:
____________________________________
_______________________________________________________
God's special verse/thought for me today
________________
_________________________________________________________
READ THE BIBLE IN ONE YEAR 2 Chronicles 31-33
Matthew conveys to us the life of an itinerant preacher. Originating among the Twelve sent out by Jesus, it was recaptured again in the Church of the Middle Ages. Religious orders such as the Franciscans and Dominicans were itinerant missionaries going from place to place proclaiming the Kingdom of God. As Jesus instructed them, they were to be very simple in their proclamation and life, single-minded in their message, and trusting totally in the provision of God.
This proclamation would be confirmed through particular manifestations: preaching and healing. They were to do what Jesus did: heal the sick, raise
the dead to life, cast out devils, and cleanse lepers. God's provision would reach them through the hospitality of the village people. It was a complete act of trust and faith in the Lord. And it was true! People opened their lives, houses and hearts to this message and the Kingdom of God advanced in power. The letters of Paul and the Acts of the Apostles show us how God moved hearts to befriend His disciples.
As a missionary myself, I have seen the powerful work of God's provision. The Lord truly touches the heart of His people. Many are inspired to give and share their blessings to the mission. There were times when I wondered how He would provide in a given situation, and then He does, though at times He leaves us panicking for a little while.
God is truly like the Father that Hosea prophesies in today's First Reading: a parent who stoops down and takes his child into his arms, leading them with love, and teaching them to walk in his ways.
God provides many opportunities for us to proclaim the Kingdom of God. And then you will see the rewards in trusting Him to provide for your needs.
Fr. Brian Steele, MGL
REFLECTION QUESTION:
There are many works of mercy. What can you do today to proclaim the Kingdom of God?
Lord, help me to be a person of peace. Help me to show love and open my heart to those in need.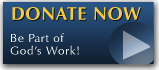 The Feast - Photo Gallery
Come as you will be in 2014

The FEAST is one of the happiest places on earth.



FIND ONE NEAR YOU!


PICC (4 sessions)
Sunday 8:00 a.m. - 10:00 a.m.
9:30 a.m. - 11:30 a.m.
10:45 a.m. - 12:45 p.m.
3:45p.m. - 6:00 p.m.
CCP Complex, Roxas Blvd. Pasay City


Pasig (2 sessions)
Sunday 10:00 a.m.-12 noon
1 p.m.-3 p.m.
Valle Verde Country Club (Beside ULTRA)

Alabang (5 sessions)
Sunday, 10:30 a.m.-1:00 p.m.
02:00 p.m.-4:30 p.m.
05:00 p.m.-06:30 p.m. (No Holy Mass)
Saturday, 6:00 p.m. - 8:30 p.m.
3rd Saturday 3:00 p.m. - 5:00 p.m.(Youth Feast - no Holy Mass)
Wednesday, 7:30 p.m. - 9:30 p.m. (No Holy Mass)
2/L,X-site entrance, Festival Mall, Alabang Tel-6598299


Quezon City
(2 sessions)
Sunday 8:00 a.m. - 10 a.m.
Sunday 9:00 a.m. - 11 a.m.
Convention Hall, Bureau of Soils, Visayas Ave., Q.C.


Taytay (2 sessions)
Sunday 8:00 a.m. - 10:00 a.m.
10:30 a.m. - 12:30 a.m.
Valley Fair Arcade, Ortigas Ext., Taytay, Rizal


Cavite
Sunday, 10:30 a.m.-12:30 p.m.
Cinema 5, Robinson's Mall, Aguinaldo Highway, Imus, Cavite


Valenzuela
Saturday 7:00 p.m. - 9:00 p.m.
Cinema 1, SM Valenzuela, Valenzuela


Ortigas(3 sessions)
Monday 7:30 p.m. - 9:30 p.m.
Cinema 5, Robinsons Galleria
Sunday 10:00 a.m. - 12:00 p.m.
1:00 p.m. - 3:00 p.m.
Cinema 3, Robinsons Galleria, F. Ortigas Ave., Pasig City


Makati(3 sessions)
Tuesday, 7:30 p.m. - 9:30 p.m.
Mondragon House 2/F Ballroom
H.V. Dela Costa St., Salcedo Village
Thursday, 7:30 p.m. - 9:30 p.m.
AIM Conference Center, Benavidez cor Paseo de Roxas
Sunday, 10:00 a.m. - 12:00 noon
Cinema 3, Glorietta 4, Makati


Manila(2 sessions)
Friday, 4:30 p.m. - 7:00 p.m. or 7:00 p.m.- 10:00 p.m.
Cinema 4, SM Manila (near City Hall), Manila


Sucat
Friday, 7:30 p.m. - 9:30 p.m.
Cinema 4, SM Sucat


Marilao (3 sessions)
Thursday, 7:30 p.m. - 9:30 p.m.
Barcelona Academy, Metrogate Complex, Marilao
Friday, 6:30 - 8:30 Supima Square (Save More), Malhacan, Meycauyan
Saturday, 6:30 p.m. - 7:30 p.m.
Cinema 2, SM Marilao, Bulacan


Laguna
Sunday, 10:00 a.m. - 12:00 pm.
Cinema 1, SM Sta Rosa, Laguna


Baliuag
Saturday 6:00 p.m-9:00 p.m.
Cinema 1, SM Baliuag, Bulacan


Cardona
Saturday 5:30 p.m.-7:30 p.m.
Queen Mary Help of Christians Hospital
National Road, Brgy. Calahan, Cardona

Bonifacio Global City
Saturday 5:00 p.m. - 7:00 p.m.
5/F Fully Booked, Bonifacio High Street
Global City, Taguig


Antipolo
Saturday, 8:00 p.m. - 10:00 p.m.
2/F Jollibee Ynares, Circumferencial Road
Brgy. San Roque, Antipolo City


CEBU
Monday 6:30 p.m. - 9:30 p.m.
Trade Hall, SM City Cebu
Contact nos. (032)5201071/ 09212413801/ 09232908009

ILOILO
schedule and venue to be posted soon

DAVAO
Sunday 9:00 a.m. - 11:00 a.m.
4/L Alexian Brothers Health and Wellness Center, Matina, Davao City
Contact nos. 0822865081/09222515822

KERYGMA TV! is BACK
KERYGMA TV is on a new time slot and new channel Sundays 8 a.m. at IBC 13
Need Counseling? No Landline?
Now, you can use your mobile phone to call a friend for counseling at 09228407031. Or you may call our landlines 7266728, 7264709, 7259999 Mon-Fri 24-hrs, Sat 6am-5pm, Sun 6am-10am
Preacher in Blue Jeans is now Downloadable
Preacher in Blue Jeans, Bo's Reality TV Show can now be downloaded in mp3/audio/sound format.

You can get it 2 ways:
A. Via Itunes
1. Right click this text, select COPY SHORTCUT
2. Open Itunes-->Advanced-->Subscribe to Podcast-->
3. PASTE (press Control-V)
Itunes will automatically download the Podcasts daily as long as you keep your internet connection open. Select PODCAST then Click on the Refresh Button.

B. Download directly by clicking here.

Tip: You don't need an ipod, any mp3 player or computer will play these Preacher in Blue Jeans Audio.
BO BLOGS!
Go to Bo's Official Site and read his almost daily blog! Its not news, but thoughts and musings of Bo Sanchez. Get to know Bo in a more personal way --and find out what it means to live the life of a preacher. You get to enrich your faith as well.