READINGS for 2012-07-10
At the sight of the crowd, he was moved with pity for them because they were troubled… – Matthew 9: 36
Last year, the Real Estate Service Act (RESA) law was enacted to govern all real estate activities. It required that all practitioners become licensed brokers. In the company we work for, not even 30 percent of the brokers were licensed. This was a source of legitimate concern for our co-workers who were worried about the effect of the new law on their future earnings. The fact that our group of real estate companies would merge with another real estate corporate giant this year only added to their apprehension.
We know how it is to be in dire straits. During the Asian Financial Crisis in 1997, my husband and I stood on shaky financial ground. We were actively serving the Lord then through a number of ministries. It was our core belief that God blessed us even more abundantly as we served Him.
This time around, even with the RESA law looming, we had no cause for concern. We reviewed and passed the brokers exam even before the law was enacted. The Lord has also provided for our future through prudent financial practices on our savings. We are financially secure because we stood on a foundation that was sure!
Donna España (donna.espana@yahoo.com)
Trust in the Lord with all your heart, on your intelligence rely not, be mindful of Him, and He will make straight your paths. (Proverbs 3: 5-6)
Lord, teach me to follow Your words because they are my sure and firm foundation.
St. Veronica Giuliani, pray for us.
1ST READING
We can create gods out of any aspect of our lives but it will not do us any good. Only Jesus can save us and offer us eternal life. Only Jesus can make sense of the mess of our lives and show us how to overcome the difficulties and trials. Only Jesus has the answers to our questions about the meaning of our lives. We are fools if we look for the answers anywhere else; we are bigger fools still if we make gods out of money, fame, power or anything else that belongs to the world.
4
Thus says the Lord: They made kings in Israel, but not by my authority; they established princes, but without my approval. With their silver and gold they made idols for themselves, to their own destruction.
5
Cast away your calf, O Samaria! my wrath is kindled against them; How long will they be unable to attain innocence in Israel?
6
The work of an artisan no God at all, Destined for the flames — such is the calf of Samaria!
7
When they sow the wind, they shall reap the whirlwind; The stalk of grain that forms no ear can yield no flour; Even if it could, strangers would swallow it.
11
When Ephraim made many altars to expiate sin, his altars became occasions of sin.
12
Though I write for him my many ordinances, they are considered as a stranger's.
13
Though they offer sacrifice, immolate flesh and eat it, the Lord is not pleased with them. He shall still remember their guilt and punish their sins; they shall return to Egypt.
R: The house of Israel trusts in the Lord.
3
Our God is in heaven; whatever he wills, he does.
4
Their idols are silver and gold, the handiwork of men.
(R)
5
They have mouths but speak not; they have eyes but see not;
6
they have ears but hear not; they have noses but smell not.
(R)
7
They have hands but feel not; they have feet but walk not.
8
Their makers shall be like them, everyone that trusts in them.
(R)
Sheep are pretty animals. They seem to have little sense at all. So, sheep without a shepherd are going to be a very disorganized and helpless flock. Jesus must have been shocked to see the way the Jews were neglected by their shepherds. Leaders need to be very careful that they always care for their flock and do not use their position for personal gain.
I am the good shepherd, says the Lord; I know my sheep, and mine know me.
32
A demoniac who could not speak was brought to Jesus,
33
and when the demon was driven out the mute man spoke. The crowds were amazed and said, "Nothing like this has ever been seen in Israel."
34
But the Pharisees said, "He drives out demons by the prince of demons."
35
Jesus went around to all the towns and villages, teaching in their synagogues, proclaiming the gospel of the kingdom, and curing every disease and illness.
36
At the sight of the crowds, his heart was moved with pity for them because they were troubled and abandoned, like sheep without a shepherd.
37
Then he said to his disciples, "The harvest is abundant but the laborers are few;
38
so ask the master of the harvest to send out laborers for his harvest."
think:
Only Jesus has the answers to our questions about the meaning of our lives.
T O D A Y'S BLESSING LIST
Thank You Lord for:
____________________________________
_______________________________________________________
God's special verse/thought for me today
________________
_________________________________________________________
READ THE BIBLE IN ONE YEAR 2 Chronicles 25-27
ASK THE Lord OF THE HARVEST
I don't know about you but reading about the schedule of Jesus in today's Gospel exhausts me. Sometimes I complain about my busy schedule — so many things to do, so little time to complete. Do you have the same problem?
Look at the Gospel today. Jesus heals a person suffering from dumbness. He makes a tour through towns and villages, preaching, teaching and curing all kinds of illnesses. He feels sorry for the crowd, like a sheep without a shepherd. More people, more healings, more time spent with people. Then Jesus notices so many people needing His compassion. The command He gives is essential for His work to continue: laborers for the harvest. Jesus' time on earth was limited. The Gospel tells us He lived for three more years after His public ministry began. There are more people Jesus could have touched in His lifetime, but even in the restrictions of time and space, He could not do so. He now trusts in us to complete the work He has begun. He tells us we will do greater things with the Spirit within us.
I look at Jesus' busy schedule now, and then I am inspired. I realize that He wants other people to assist Him. This is delegation, a very good characteristic that we must develop. Jesus entrusts His ministry to others — He commands the Twelve Apostles to continue His work.
A good leader will always delegate and entrust his responsibilities to others whom he can trust and who share his vision. Some of us don't want to delegate because we lack trust — we believe we can do better. You are probably right, but you may be wrong. Without delegation, we become worn out. The load seems heavy and work is never done perfectly.
Is your schedule busy today? Can you delegate some responsibilities and ask others to help you today? Why do you not trust your coworkers? There is much to do and little time to do it. You cannot do everything, but with trustworthy, visionary and like-minded people, your day will move with ease. Try it today. Do some delegation!
Fr. Brian Steele, MGL
REFLECTION QUESTION:
Are you a good delegator? Reflect on your responsibilities. Prioritize them. Pray about them and see if there are tasks you can delegate.
Lord, give me a compassionate and trusting heart. Give me humility to ask for help when it is needed. Let me not be proud that I cannot trust others. Amen.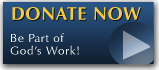 The Feast - Photo Gallery
Come as you will be in 2014

The FEAST is one of the happiest places on earth.



FIND ONE NEAR YOU!


PICC (4 sessions)
Sunday 8:00 a.m. - 10:00 a.m.
9:30 a.m. - 11:30 a.m.
10:45 a.m. - 12:45 p.m.
3:45p.m. - 6:00 p.m.
CCP Complex, Roxas Blvd. Pasay City


Pasig (2 sessions)
Sunday 10:00 a.m.-12 noon
1 p.m.-3 p.m.
Valle Verde Country Club (Beside ULTRA)

Alabang (5 sessions)
Sunday, 10:30 a.m.-1:00 p.m.
02:00 p.m.-4:30 p.m.
05:00 p.m.-06:30 p.m. (No Holy Mass)
Saturday, 6:00 p.m. - 8:30 p.m.
3rd Saturday 3:00 p.m. - 5:00 p.m.(Youth Feast - no Holy Mass)
Wednesday, 7:30 p.m. - 9:30 p.m. (No Holy Mass)
2/L,X-site entrance, Festival Mall, Alabang Tel-6598299


Quezon City
(2 sessions)
Sunday 8:00 a.m. - 10 a.m.
Sunday 9:00 a.m. - 11 a.m.
Convention Hall, Bureau of Soils, Visayas Ave., Q.C.


Taytay (2 sessions)
Sunday 8:00 a.m. - 10:00 a.m.
10:30 a.m. - 12:30 a.m.
Valley Fair Arcade, Ortigas Ext., Taytay, Rizal


Cavite
Sunday, 10:30 a.m.-12:30 p.m.
Cinema 5, Robinson's Mall, Aguinaldo Highway, Imus, Cavite


Valenzuela
Saturday 7:00 p.m. - 9:00 p.m.
Cinema 1, SM Valenzuela, Valenzuela


Ortigas(3 sessions)
Monday 7:30 p.m. - 9:30 p.m.
Cinema 5, Robinsons Galleria
Sunday 10:00 a.m. - 12:00 p.m.
1:00 p.m. - 3:00 p.m.
Cinema 3, Robinsons Galleria, F. Ortigas Ave., Pasig City


Makati(3 sessions)
Tuesday, 7:30 p.m. - 9:30 p.m.
Mondragon House 2/F Ballroom
H.V. Dela Costa St., Salcedo Village
Thursday, 7:30 p.m. - 9:30 p.m.
AIM Conference Center, Benavidez cor Paseo de Roxas
Sunday, 10:00 a.m. - 12:00 noon
Cinema 3, Glorietta 4, Makati


Manila(2 sessions)
Friday, 4:30 p.m. - 7:00 p.m. or 7:00 p.m.- 10:00 p.m.
Cinema 4, SM Manila (near City Hall), Manila


Sucat
Friday, 7:30 p.m. - 9:30 p.m.
Cinema 4, SM Sucat


Marilao (3 sessions)
Thursday, 7:30 p.m. - 9:30 p.m.
Barcelona Academy, Metrogate Complex, Marilao
Friday, 6:30 - 8:30 Supima Square (Save More), Malhacan, Meycauyan
Saturday, 6:30 p.m. - 7:30 p.m.
Cinema 2, SM Marilao, Bulacan


Laguna
Sunday, 10:00 a.m. - 12:00 pm.
Cinema 1, SM Sta Rosa, Laguna


Baliuag
Saturday 6:00 p.m-9:00 p.m.
Cinema 1, SM Baliuag, Bulacan


Cardona
Saturday 5:30 p.m.-7:30 p.m.
Queen Mary Help of Christians Hospital
National Road, Brgy. Calahan, Cardona

Bonifacio Global City
Saturday 5:00 p.m. - 7:00 p.m.
5/F Fully Booked, Bonifacio High Street
Global City, Taguig


Antipolo
Saturday, 8:00 p.m. - 10:00 p.m.
2/F Jollibee Ynares, Circumferencial Road
Brgy. San Roque, Antipolo City


CEBU
Monday 6:30 p.m. - 9:30 p.m.
Trade Hall, SM City Cebu
Contact nos. (032)5201071/ 09212413801/ 09232908009

ILOILO
schedule and venue to be posted soon

DAVAO
Sunday 9:00 a.m. - 11:00 a.m.
4/L Alexian Brothers Health and Wellness Center, Matina, Davao City
Contact nos. 0822865081/09222515822

KERYGMA TV! is BACK
KERYGMA TV is on a new time slot and new channel Sundays 8 a.m. at IBC 13
Need Counseling? No Landline?
Now, you can use your mobile phone to call a friend for counseling at 09228407031. Or you may call our landlines 7266728, 7264709, 7259999 Mon-Fri 24-hrs, Sat 6am-5pm, Sun 6am-10am
Preacher in Blue Jeans is now Downloadable
Preacher in Blue Jeans, Bo's Reality TV Show can now be downloaded in mp3/audio/sound format.

You can get it 2 ways:
A. Via Itunes
1. Right click this text, select COPY SHORTCUT
2. Open Itunes-->Advanced-->Subscribe to Podcast-->
3. PASTE (press Control-V)
Itunes will automatically download the Podcasts daily as long as you keep your internet connection open. Select PODCAST then Click on the Refresh Button.

B. Download directly by clicking here.

Tip: You don't need an ipod, any mp3 player or computer will play these Preacher in Blue Jeans Audio.
BO BLOGS!
Go to Bo's Official Site and read his almost daily blog! Its not news, but thoughts and musings of Bo Sanchez. Get to know Bo in a more personal way --and find out what it means to live the life of a preacher. You get to enrich your faith as well.