READINGS for 2012-07-08
"My grace is sufficient for you, for my power is made perfect in weakness. Therefore I will boast all the more gladly about my weaknesses, so that Christ's power may rest on me." – 2 Corinthians 12:9
I find daily prayer the hardest when I'm not experiencing hardship. But when trials come my way, my prayers run deep and I utter them as frequent as my breathing.
My prayers are not always answered the way I want. Oftentimes I would ask God for His immediate reply — according to what I want to receive from Him. When He is silent, I've learned to patiently wait. "My grace is sufficient for you," He assures me.
Sometimes, His best answer for my prayer is to deny my plea and give me the exact opposite of what I seek. With His grace as my strength, I have learned to accept and bear my worst trials without protest, knowing that my Heavenly Father knows best.
At times, God's way of answering my prayers is to not solve my problem but to increase my strength to bear it. And as He allows the thorn of desperation to remain, He makes me understand that it is His grace that provides for every need.
As long as Christ keeps giving me His power, I will gladly brag about how weak I am. Because when I am weak, it is then that I am strong.
Sheila Jane L. Illescas (sheilajanemdfpogs@yahoo.com.ph)
How much do you trust the wisdom of God? Enough to wait until it's "too late"?
Heavenly Father, we thank You for each trial and each problem that comes our way. Through these we call on You more often, and You keep us forever aware of Your power
and goodness.
St. Gregory Grassi and Companions, pray for us.
1ST READING
Whether we like it or not, whether we want it or not, the Word of God will be sent to us to call us to repentance and conversion. Ezekiel will be given the next to impossible task of trying to turn the hearts of the Children of Israel back to the Lord their God. He does his best. He will use symbols and words, actions and persuasion of every kind. However, the people still reject Him and refuse to listen to His warnings.
2
As the Lord spoke to me, the spirit entered into me and set me on my feet, and I heard the one who was speaking
3
say to me: Son of man, I am sending you to the Israelites, rebels who have rebelled against me; they and their fathers have revolted against me to this very day.
4
Hard of face and obstinate of heart are they to whom I am sending you. But you shall say to them: Thus says the Lord God!
5
And whether they heed or resist — for they are a rebellious house — they shall know that a prophet has been among them.
R: Our eyes are fixed on the Lord, pleading for his mercy.
1
To you I lift up my eyes who are enthroned in heaven —
2
as the eyes of servants are on the hands of their masters.
(R)
As the eyes of a maid are on the hands of her mistress, so are our eyes on the Lord, our God, till he have pity on us.
(R)
3
Have pity on us, O Lord, have pity on us, for we are more than sated with contempt;
4
our souls are more than sated with the mockery of the arrogant, with the contempt of the proud.
(R)
2nd READING
What is the thorn in Paul's flesh? It does not really matter anymore as we know that Paul endured it and made it to eternal life. What matters more is identifying the thorns in our flesh and learning how to deal with them as effectively as Paul did. What are the areas of struggle in our life of discipleship? Let us offer them to God and cooperate with the grace He gives us to overcome them.
7
Brothers and sisters: That I, Paul, might not become too elated, because of the abundance of the revelations, a thorn in the flesh was given to me, an angel of Satan, to beat me, to keep me from being too elated.
8
Three times I begged the Lord about this, that it might leave me,
9
but he said to me, "My grace is sufficient for you, for power is made perfect in weakness." I will rather boast most gladly of my weaknesses, in order that the power of Christ may dwell with me.
10
Therefore, I am content with weaknesses, insults, hardships, persecutions, and constraints, for the sake of Christ; for when I am weak, then I am strong.
"Never judge a book by its cover" is something my parents often told me. It is a good piece of advice especially for the spiritual life. Just because we think we know someone does not mean that God cannot transform him or her into a messenger of the Gospel. God chooses whom He wills for His service and it is not for us to judge whether or not His choice is appropriate or correct. It is up to us to obey His Word when we hear it. Sometimes it will come from an obvious source, but who knows, maybe just when we least expect it, it may come from the least obvious choice. And that might even be you!
The Spirit of the Lord is upon me for he sent me to bring glad tidings to the poor.
1
Jesus departed from there and came to his native place, accompanied by his disciples.
2
When the sabbath came he began to teach in the synagogue, and many who heard him were astonished. They said, "Where did this man get all this? What kind of wisdom has been given him? What mighty deeds are wrought by his hands!
3
Is he not the carpenter, the son of Mary, and the brother of James and John and Judas and Simon? And are not his sisters here with us?" And they took offense at him.
4
Jesus said to them, "A prophet is not without honor except in his native place and among his own kin and in his own house."
5
So he was not able to perform any mighty deed there, apart from curing a few sick people by laying his hands on them.
6
He was amazed at their lack of faith.
think:
God chooses whom He wills for His service and it is not for us to judge whether or not His choice is appropriate or correct.
T O D A Y'S BLESSING LIST
Thank You Lord for:
____________________________________
_______________________________________________________
God's special verse/thought for me today
________________
_________________________________________________________
READ THE BIBLE IN ONE YEAR 2 Chronicles 19-21
Do people easily "box" you in a certain category? They always see you as this type of person. For them, you will never change. It happens to all of us, one way or another. And it is usually heightened when we go through a conversion. Things in our life change but relationships tend to remain the same. Often those closest to us, such as our family members, from whom we expect love and support, are the very ones who misunderstand us. This is what Jesus encountered on one of His homecoming visits.
You would think that His town-mates would welcome Jesus with open arms and hearts as He comes back to His own town. Yet people are quick to put Him in a box as "the son of Mary, the carpenter." He is more than meets the eye. The people are obviously amazed. How can a carpenter speak such words of wisdom? How is He able to perform such marvelous deeds? Consequently, no miracle was done in their place.
We are informed that Jesus' "brothers and sisters" are with Him. These terms in that particular culture refer to cousins, nephews and other extended family members. In some countries, a similar language is used even if they are closely related as a brother or sister as we use the terms today. Many people use this passage to prove that Mary and Joseph had other children. This is not the case. Mary is the ever virgin mother of Jesus while Joseph is His foster father, according to God's design.
We need to understand members of our family who may not have experienced the conversion in faith that we have. In the beginning they may look at us as if we are strangers. But don't worry. The psalm helps us in this regard — to fix our eyes on the Lord and His mercy. He is our help and refuge in the storms that pass our life. Let us pray for the members of our family, especially those most remote from the Lord. He always listens to our prayers.
Fr. Brian Steele, MGL
REFLECTION QUESTIONS:
Do you experience being "boxed" in a certain category? How do you feel? What can you do to get out of that "box"?
Thank You, Lord, for drawing me into Your family of faith. Amen.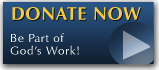 The Feast - Photo Gallery
Come as you will be in 2014

The FEAST is one of the happiest places on earth.



FIND ONE NEAR YOU!


PICC (4 sessions)
Sunday 8:00 a.m. - 10:00 a.m.
9:30 a.m. - 11:30 a.m.
10:45 a.m. - 12:45 p.m.
3:45p.m. - 6:00 p.m.
CCP Complex, Roxas Blvd. Pasay City


Pasig (2 sessions)
Sunday 10:00 a.m.-12 noon
1 p.m.-3 p.m.
Valle Verde Country Club (Beside ULTRA)

Alabang (5 sessions)
Sunday, 10:30 a.m.-1:00 p.m.
02:00 p.m.-4:30 p.m.
05:00 p.m.-06:30 p.m. (No Holy Mass)
Saturday, 6:00 p.m. - 8:30 p.m.
3rd Saturday 3:00 p.m. - 5:00 p.m.(Youth Feast - no Holy Mass)
Wednesday, 7:30 p.m. - 9:30 p.m. (No Holy Mass)
2/L,X-site entrance, Festival Mall, Alabang Tel-6598299


Quezon City
(2 sessions)
Sunday 8:00 a.m. - 10 a.m.
Sunday 9:00 a.m. - 11 a.m.
Convention Hall, Bureau of Soils, Visayas Ave., Q.C.


Taytay (2 sessions)
Sunday 8:00 a.m. - 10:00 a.m.
10:30 a.m. - 12:30 a.m.
Valley Fair Arcade, Ortigas Ext., Taytay, Rizal


Cavite
Sunday, 10:30 a.m.-12:30 p.m.
Cinema 5, Robinson's Mall, Aguinaldo Highway, Imus, Cavite


Valenzuela
Saturday 7:00 p.m. - 9:00 p.m.
Cinema 1, SM Valenzuela, Valenzuela


Ortigas(3 sessions)
Monday 7:30 p.m. - 9:30 p.m.
Cinema 5, Robinsons Galleria
Sunday 10:00 a.m. - 12:00 p.m.
1:00 p.m. - 3:00 p.m.
Cinema 3, Robinsons Galleria, F. Ortigas Ave., Pasig City


Makati(3 sessions)
Tuesday, 7:30 p.m. - 9:30 p.m.
Mondragon House 2/F Ballroom
H.V. Dela Costa St., Salcedo Village
Thursday, 7:30 p.m. - 9:30 p.m.
AIM Conference Center, Benavidez cor Paseo de Roxas
Sunday, 10:00 a.m. - 12:00 noon
Cinema 3, Glorietta 4, Makati


Manila(2 sessions)
Friday, 4:30 p.m. - 7:00 p.m. or 7:00 p.m.- 10:00 p.m.
Cinema 4, SM Manila (near City Hall), Manila


Sucat
Friday, 7:30 p.m. - 9:30 p.m.
Cinema 4, SM Sucat


Marilao (3 sessions)
Thursday, 7:30 p.m. - 9:30 p.m.
Barcelona Academy, Metrogate Complex, Marilao
Friday, 6:30 - 8:30 Supima Square (Save More), Malhacan, Meycauyan
Saturday, 6:30 p.m. - 7:30 p.m.
Cinema 2, SM Marilao, Bulacan


Laguna
Sunday, 10:00 a.m. - 12:00 pm.
Cinema 1, SM Sta Rosa, Laguna


Baliuag
Saturday 6:00 p.m-9:00 p.m.
Cinema 1, SM Baliuag, Bulacan


Cardona
Saturday 5:30 p.m.-7:30 p.m.
Queen Mary Help of Christians Hospital
National Road, Brgy. Calahan, Cardona

Bonifacio Global City
Saturday 5:00 p.m. - 7:00 p.m.
5/F Fully Booked, Bonifacio High Street
Global City, Taguig


Antipolo
Saturday, 8:00 p.m. - 10:00 p.m.
2/F Jollibee Ynares, Circumferencial Road
Brgy. San Roque, Antipolo City


CEBU
Monday 6:30 p.m. - 9:30 p.m.
Trade Hall, SM City Cebu
Contact nos. (032)5201071/ 09212413801/ 09232908009

ILOILO
schedule and venue to be posted soon

DAVAO
Sunday 9:00 a.m. - 11:00 a.m.
4/L Alexian Brothers Health and Wellness Center, Matina, Davao City
Contact nos. 0822865081/09222515822

KERYGMA TV! is BACK
KERYGMA TV is on a new time slot and new channel Sundays 8 a.m. at IBC 13
Need Counseling? No Landline?
Now, you can use your mobile phone to call a friend for counseling at 09228407031. Or you may call our landlines 7266728, 7264709, 7259999 Mon-Fri 24-hrs, Sat 6am-5pm, Sun 6am-10am
Preacher in Blue Jeans is now Downloadable
Preacher in Blue Jeans, Bo's Reality TV Show can now be downloaded in mp3/audio/sound format.

You can get it 2 ways:
A. Via Itunes
1. Right click this text, select COPY SHORTCUT
2. Open Itunes-->Advanced-->Subscribe to Podcast-->
3. PASTE (press Control-V)
Itunes will automatically download the Podcasts daily as long as you keep your internet connection open. Select PODCAST then Click on the Refresh Button.

B. Download directly by clicking here.

Tip: You don't need an ipod, any mp3 player or computer will play these Preacher in Blue Jeans Audio.
BO BLOGS!
Go to Bo's Official Site and read his almost daily blog! Its not news, but thoughts and musings of Bo Sanchez. Get to know Bo in a more personal way --and find out what it means to live the life of a preacher. You get to enrich your faith as well.