READINGS for 2012-07-07
"They pour new wine into new wineskins…" – Matthew 9:17
I grew up in a Catholic family. I studied in a Catholic school from nursery to college. I learned things about God. I knew Him, or so I thought.
When I joined the Light of Jesus Family, my spiritual community, I did not only learn more about God, I also came to know Him personally.
I compare my old way of thinking to old wine and my new way of thinking to new wine.
My old way of thinking states: If I were good, I'd go to heaven. If I were bad, I'd go to hell. When I sin, I have to repent and ask forgiveness first, then God would forgive me. He is distant and is always waiting to catch me do something wrong so He could punish me.
My new way of thinking states: God loves me even before I do anything good. He never stops loving me even when I do wrong. When I sin, God forgives me first and His love moves me to repent and change, just like in the story of the prodigal son.
God is near. He dwells in me. He wants to have a personal relationship with me
.
Meann Tee (meanntytee@yahoo.com)
How well do you know our God? Do you have the right image of God? Get to know Him better.
Father, I want to know who You really are. Reveal Yourself to me as I seek You.
Blessed Emmanuel Ruiz and Companions, pray for us.
1ST READING
Amos is not all doom and gloom. There is also the promise of restoration. The real question is: "When exactly is this time of restoration and how will it express itself?" The real restoration and blessing that all the prophets refer to is the promise of eternal life. Yes, we may have foretastes of it before then, but the only true and lasting blessing is that of eternal life. In this sense, we should welcome death when it comes because it marks the end of all imperfection in our lives and the beginning of the fullness of the experience of God's blessing.
11
Thus says the Lord: On that day I will raise up the fallen hut of David; I will wall up its breaches, raise up its ruins, and rebuild it as in the days of old,
12
that they may conquer what is left of Edom and all the nations that shall bear my name, say I, the Lord, who will do this.
13
Yes, days are coming, says the Lord, when the plowman shall overtake the reaper, and the vintager, him who sows the seed; the juice of grapes shall drip down the mountains, and all the hills shall run with it.
14
I will bring about the restoration of my people Israel; they shall rebuild and inhabit their ruined cities, plant vineyards and drink the wine, set out gardens and eat the fruits.
15
I will plant them upon their own ground; never again shall they be plucked from the land I have given them, say I, the Lord, your God.
Psalm 85:9, 10, 11-12, 13-14
R: The Lord speaks of peace to his people.
8 [9]
I will hear what God proclaims; the Lord — for he proclaims peace. To his people.
9 [10]
Near indeed is his salvation to those who fear him, glory dwelling in our land.
(R)
10 [11]
Kindness and truth shall meet; justice and peace shall kiss.
11 [12]
Truth shall spring out of the earth, and justice shall look down from heaven.
(R)
12 [13]
The Lord himself will give his benefits; our land shall yield its increase.
13 [14]
Justice shall walk before him, and salvation, along the way of his steps.
(R)
The Book of Ecclesiastes tells us that there is a time for everything under heaven. This is true. There is a time for fasting and a time for feasting; there is a time for laughing and a time for mourning. The only place where there is no more time for any suffering is once we have reached eternal life. Let us all pray that we will persevere to the end.
My sheep hear my voice, says the Lord; I know them, and they follow me.
14
The disciples of John approached Jesus and said, "Why do we and the Pharisees fast much, but your disciples do not fast?"
15
Jesus answered them, "Can the wedding guests mourn as long as the bridegroom is with them? The days will come when the bridegroom is taken away from them, and then they will fast.
16
No one patches an old cloak with a piece of unshrunken cloth, for its fullness pulls away from the cloak and the tear gets worse.
17
People do not put new wine into old wineskins. Otherwise the skins burst, the wine spills out, and the skins are ruined. Rather, they pour new wine into fresh wineskins, and both are preserved."
think:
Let us all pray that we will persevere to the end.
T O D A Y'S BLESSING LIST
Thank You Lord for:
____________________________________
_______________________________________________________
God's special verse/thought for me today
________________
_________________________________________________________
READ THE BIBLE IN ONE YEAR 2 Chronicles 16-18
"The Lord speaks of peace to His people."
This is today's Responsorial Psalm antiphon. It invites us to say yes to God's ancient offer of friendship.
I say ancient because it has always been there, from the very first pages of the Bible. In the book of Genesis, God offered Noah the sign of the rainbow. It came with a promise and assurance, "See, I am now establishing my covenant with you... that never again shall all bodily creatures be destroyed by the waters of a flood, there shall not be another flood to devastate the earth" (Genesis 9:8-9). The rainbow actually is the sign of God's friendship, the offer of reconciliation.
The rainbow is the bow (and arrow) of God put eternally to rest, telling man that His anger is now a thing of the past. Man is once more called to a covenant of friendship. Every time man looks up the sky and sees a rainbow, he is to see an archer's bow retired and hung on the wall, never to be used again.
In the New Covenant, Jesus is not only the manifestation but the personification of God's friendship. In fact He is the ultimate manifestation. "In times past, God spoke in varied and fragmentary ways. But in these last days, he spoke to us through a son...." (Hebrews 1:1ff). Jesus is also the rainbow of God and we are invited to accept that rainbow.
But how do we accept Him? Jesus uses the image of new wineskins for new wine. We accept Jesus when we heed His clarion call, "Reform your lives and believe in the Good News!" (Mark 1:15).
Reforming our lives is saying no to temptation and saying yes to God's friendship. That could be threatening. This is why Jesus speaks of the need for new wineskins to carry new wine. We need to throw away the old wineskins of our sinfulness to accept the new wine of Jesus' offer of salvation.
Fr. Joel Jason
REFLECTION QUESTIONS:
What old "wineskin" do you need to discard in your life right now? When was the last time you drank the "new wine" of the sacrament of reconciliation?
Lord Jesus, draw me to drink from Your cup of salvation. Amen.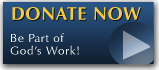 The Feast - Photo Gallery
Come as you will be in 2014

The FEAST is one of the happiest places on earth.



FIND ONE NEAR YOU!


PICC (4 sessions)
Sunday 8:00 a.m. - 10:00 a.m.
9:30 a.m. - 11:30 a.m.
10:45 a.m. - 12:45 p.m.
3:45p.m. - 6:00 p.m.
CCP Complex, Roxas Blvd. Pasay City


Pasig (2 sessions)
Sunday 10:00 a.m.-12 noon
1 p.m.-3 p.m.
Valle Verde Country Club (Beside ULTRA)

Alabang (5 sessions)
Sunday, 10:30 a.m.-1:00 p.m.
02:00 p.m.-4:30 p.m.
05:00 p.m.-06:30 p.m. (No Holy Mass)
Saturday, 6:00 p.m. - 8:30 p.m.
3rd Saturday 3:00 p.m. - 5:00 p.m.(Youth Feast - no Holy Mass)
Wednesday, 7:30 p.m. - 9:30 p.m. (No Holy Mass)
2/L,X-site entrance, Festival Mall, Alabang Tel-6598299


Quezon City
(2 sessions)
Sunday 8:00 a.m. - 10 a.m.
Sunday 9:00 a.m. - 11 a.m.
Convention Hall, Bureau of Soils, Visayas Ave., Q.C.


Taytay (2 sessions)
Sunday 8:00 a.m. - 10:00 a.m.
10:30 a.m. - 12:30 a.m.
Valley Fair Arcade, Ortigas Ext., Taytay, Rizal


Cavite
Sunday, 10:30 a.m.-12:30 p.m.
Cinema 5, Robinson's Mall, Aguinaldo Highway, Imus, Cavite


Valenzuela
Saturday 7:00 p.m. - 9:00 p.m.
Cinema 1, SM Valenzuela, Valenzuela


Ortigas(3 sessions)
Monday 7:30 p.m. - 9:30 p.m.
Cinema 5, Robinsons Galleria
Sunday 10:00 a.m. - 12:00 p.m.
1:00 p.m. - 3:00 p.m.
Cinema 3, Robinsons Galleria, F. Ortigas Ave., Pasig City


Makati(3 sessions)
Tuesday, 7:30 p.m. - 9:30 p.m.
Mondragon House 2/F Ballroom
H.V. Dela Costa St., Salcedo Village
Thursday, 7:30 p.m. - 9:30 p.m.
AIM Conference Center, Benavidez cor Paseo de Roxas
Sunday, 10:00 a.m. - 12:00 noon
Cinema 3, Glorietta 4, Makati


Manila(2 sessions)
Friday, 4:30 p.m. - 7:00 p.m. or 7:00 p.m.- 10:00 p.m.
Cinema 4, SM Manila (near City Hall), Manila


Sucat
Friday, 7:30 p.m. - 9:30 p.m.
Cinema 4, SM Sucat


Marilao (3 sessions)
Thursday, 7:30 p.m. - 9:30 p.m.
Barcelona Academy, Metrogate Complex, Marilao
Friday, 6:30 - 8:30 Supima Square (Save More), Malhacan, Meycauyan
Saturday, 6:30 p.m. - 7:30 p.m.
Cinema 2, SM Marilao, Bulacan


Laguna
Sunday, 10:00 a.m. - 12:00 pm.
Cinema 1, SM Sta Rosa, Laguna


Baliuag
Saturday 6:00 p.m-9:00 p.m.
Cinema 1, SM Baliuag, Bulacan


Cardona
Saturday 5:30 p.m.-7:30 p.m.
Queen Mary Help of Christians Hospital
National Road, Brgy. Calahan, Cardona

Bonifacio Global City
Saturday 5:00 p.m. - 7:00 p.m.
5/F Fully Booked, Bonifacio High Street
Global City, Taguig


Antipolo
Saturday, 8:00 p.m. - 10:00 p.m.
2/F Jollibee Ynares, Circumferencial Road
Brgy. San Roque, Antipolo City


CEBU
Monday 6:30 p.m. - 9:30 p.m.
Trade Hall, SM City Cebu
Contact nos. (032)5201071/ 09212413801/ 09232908009

ILOILO
schedule and venue to be posted soon

DAVAO
Sunday 9:00 a.m. - 11:00 a.m.
4/L Alexian Brothers Health and Wellness Center, Matina, Davao City
Contact nos. 0822865081/09222515822

KERYGMA TV! is BACK
KERYGMA TV is on a new time slot and new channel Sundays 8 a.m. at IBC 13
Need Counseling? No Landline?
Now, you can use your mobile phone to call a friend for counseling at 09228407031. Or you may call our landlines 7266728, 7264709, 7259999 Mon-Fri 24-hrs, Sat 6am-5pm, Sun 6am-10am
Preacher in Blue Jeans is now Downloadable
Preacher in Blue Jeans, Bo's Reality TV Show can now be downloaded in mp3/audio/sound format.

You can get it 2 ways:
A. Via Itunes
1. Right click this text, select COPY SHORTCUT
2. Open Itunes-->Advanced-->Subscribe to Podcast-->
3. PASTE (press Control-V)
Itunes will automatically download the Podcasts daily as long as you keep your internet connection open. Select PODCAST then Click on the Refresh Button.

B. Download directly by clicking here.

Tip: You don't need an ipod, any mp3 player or computer will play these Preacher in Blue Jeans Audio.
BO BLOGS!
Go to Bo's Official Site and read his almost daily blog! Its not news, but thoughts and musings of Bo Sanchez. Get to know Bo in a more personal way --and find out what it means to live the life of a preacher. You get to enrich your faith as well.