READINGS for 2012-07-06
I will send famine in the land: not a famine of bread, or thirst for water, but for hearing the word of the Lord. – Amos 8:11
In North Korea, it is strictly forbidden to be a Christian. A ministry worker in that country reports that anyone who has a Bible is sent to a camp, along with his or her whole family. Over 50,000 Christians are in prison camps because of their faith. Used as human guinea pigs, they are viewed as "a danger to society" and people rarely get out alive.
It is unthinkable for us who live in Catholic Philippines to imagine that such things are happening to our brethren in other parts of the world. And yet this news is true and comes from Open Doors, an organization that helps persecuted Christians.
What if a time when a famine "for hearing the word of the Lord" occurs in our country? What if owning a Bible, going to church or holding a prayer meeting becomes illegal?
They say that we only truly appreciate something when it is gone. Let us not allow this to happen to our faith. Even now, let's be thankful for the religious freedom that we enjoy; let us strive to use its advantages for our good; let's help others who are having difficulty in their faith
.
Joy Sosoban (jsosoban@gmail.com)
Am I grateful for the gift of faith and for the freedom to exercise it? Am I growing my faith?
Lord, let me be made a willing captive of the Word and the faith You have gifted me with.
St. Maria Goretti, virgin and martyr, pray for us.
1ST READING
It is imperative for the rich to do what they can for the poor. This is what God demands of us. If the rich would not help the poor, who will? The Fathers of the Church developed a spiritual understanding of this imperative when they preached that it is the poor who will welcome the rich in heaven. If this is the case — and it will be, if not something very similar — then it makes a lot of sense for us to make friends with the poor and do what we can to serve them.
4
Hear this, you who trample upon the needy and destroy the poor of the land!
5
"When will the new moon be over," you ask, "that we may sell our grain, and the sabbath, that we may display the wheat? We will diminish the containers for measuring, add to the weights, and fix our scales for cheating!
6
We will buy the lowly man for silver, and the poor man for a pair of sandals; even the refuse of the wheat we will sell!"
9
On that day, says the Lord God, I will make the sun set at midday and cover the earth with darkness in broad daylight.
10
I will turn your feasts into mourning and all your songs into lamentations. I will cover the loins of all with sackcloth and make every head bald. I will make them mourn as for an only son, and bring their day to a bitter end.
11
Yes, days are coming, says the Lord God, when I will send famine upon the land: Not a famine of bread, or thirst for water, but for hearing the word of the Lord.
12
Then shall they wander from sea to sea and rove from the north to the east in search of the word of the Lord, but they shall not find it.
Psalm 119:2, 10, 20, 30, 40, 131
R: One does not live by bread alone, but by every word that comes from the mouth of God.
2
Blessed are they who observe his decrees, who seek him with all their heart.
(R)
10
With all my heart I seek you; let me not stray from your commands.
(R)
20
My soul is consumed with longing for your ordinances at all times.
(R)
30
The way of truth I have chosen; I have set your ordinances before me.
(R)
40
Behold, I long for your precepts; in your justice give me life.
(R)
131
I gasp with open mouth in my yearning for your commands.
(R)
Why should we complain if God wants to sit with and help the poor? After all, He has an infinite amount of love and blessings to share with us.It is not for us to judge who is or is not worthy of God's attention. If it comes to that, the answer is easy — none of us is worthy of God's love and mercy. And none of us will ever be able to earn it either.
Come to me, all you who labor and are burdened, and I will give you rest, says the Lord.
9
As Jesus passed by, he saw a man named Matthew sitting at the customs post. He said to him, "Follow me." And he got up and followed him.
10
While he was at table in his house, many tax collectors and sinners came and sat with Jesus and his disciples.
11
The Pharisees saw this and said to his disciples, "Why does your teacher eat with tax collectors and sinners?"
12
He heard this and said, "Those who are well do not need a physician, but the sick do.
13
Go and learn the meaning of the words, 'I desire mercy, not sacrifice.' I did not come to call the righteous but sinners."
think:
It is the poor who will welcome the rich in heaven.
LIST
T O D A Y'S BLESSING LIST
Thank You Lord for:
____________________________________
_______________________________________________________
God's special verse/thought for me today
________________
_________________________________________________________
READ THE BIBLE IN ONE YEAR 2 Chronicles 13-15
One time, while walking in a mall, I saw a comic strip that showed two women eating in a restaurant and engaged in a conversation. One of them had a plate of salad before her. The other had a big plate of fillet mignon with mashed potatoes on the side and a large glass of soda. One of the women said to the other, "You know, you become what you eat." The other woman, grossly overweight, replied, "I want to eat slim people!"
You are what you eat. Nutritionists and dietitians will attest that there is great truth in that statement. Not only is this true in the culinary circle but in the realm of the spiritual as well. Today's Responsorial Psalm antiphon illustrates this: "Man does not live on bread alone but on every word that comes from the mouth of God."
God's Word in Scriptures sustains us in our pilgrim way. As a sacrament, Jesus gave Himself as food and drink for our spiritual journey. His flesh is real food, His blood is real drink. In the realm of the physical, food becomes a part of the ones who consume it. Physical food is digested, disappears and is absorbed by the body. In the realm of the spiritual, it should be the other way around. When we consume the Eucharist, we allow ourselves to be absorbed, transformed and appropriated by the One we consume. When we feed on the Word of God in the Scriptures, we allow ourselves to be transformed by the Words that we read.
This is why in the Gospel we hear Jesus say, "Come, follow me." We conform ourselves to God, not the other way around. How does this happen? God and His Word must be included in our daily diet. Listen to the words of today's psalm: "With all my heart I seek you... My soul is consumed with longing for your ordinances at all times. Behold I long for your precepts, I gasp with open mouth in my yearning for your commands."
Fr. Joel Jason
REFLECTION QUESTIONS:
Is the Holy Eucharist the reference point of your daily, or at least Sunday, schedule? Or is it the last in the agenda? Do you set aside regular times for Scripture reading?
Jesus, open my mouth in my yearning for Your commands. May Your Word consume me daily.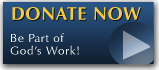 The Feast - Photo Gallery
Come as you will be in 2014

The FEAST is one of the happiest places on earth.



FIND ONE NEAR YOU!


PICC (4 sessions)
Sunday 8:00 a.m. - 10:00 a.m.
9:30 a.m. - 11:30 a.m.
10:45 a.m. - 12:45 p.m.
3:45p.m. - 6:00 p.m.
CCP Complex, Roxas Blvd. Pasay City


Pasig (2 sessions)
Sunday 10:00 a.m.-12 noon
1 p.m.-3 p.m.
Valle Verde Country Club (Beside ULTRA)

Alabang (5 sessions)
Sunday, 10:30 a.m.-1:00 p.m.
02:00 p.m.-4:30 p.m.
05:00 p.m.-06:30 p.m. (No Holy Mass)
Saturday, 6:00 p.m. - 8:30 p.m.
3rd Saturday 3:00 p.m. - 5:00 p.m.(Youth Feast - no Holy Mass)
Wednesday, 7:30 p.m. - 9:30 p.m. (No Holy Mass)
2/L,X-site entrance, Festival Mall, Alabang Tel-6598299


Quezon City
(2 sessions)
Sunday 8:00 a.m. - 10 a.m.
Sunday 9:00 a.m. - 11 a.m.
Convention Hall, Bureau of Soils, Visayas Ave., Q.C.


Taytay (2 sessions)
Sunday 8:00 a.m. - 10:00 a.m.
10:30 a.m. - 12:30 a.m.
Valley Fair Arcade, Ortigas Ext., Taytay, Rizal


Cavite
Sunday, 10:30 a.m.-12:30 p.m.
Cinema 5, Robinson's Mall, Aguinaldo Highway, Imus, Cavite


Valenzuela
Saturday 7:00 p.m. - 9:00 p.m.
Cinema 1, SM Valenzuela, Valenzuela


Ortigas(3 sessions)
Monday 7:30 p.m. - 9:30 p.m.
Cinema 5, Robinsons Galleria
Sunday 10:00 a.m. - 12:00 p.m.
1:00 p.m. - 3:00 p.m.
Cinema 3, Robinsons Galleria, F. Ortigas Ave., Pasig City


Makati(3 sessions)
Tuesday, 7:30 p.m. - 9:30 p.m.
Mondragon House 2/F Ballroom
H.V. Dela Costa St., Salcedo Village
Thursday, 7:30 p.m. - 9:30 p.m.
AIM Conference Center, Benavidez cor Paseo de Roxas
Sunday, 10:00 a.m. - 12:00 noon
Cinema 3, Glorietta 4, Makati


Manila(2 sessions)
Friday, 4:30 p.m. - 7:00 p.m. or 7:00 p.m.- 10:00 p.m.
Cinema 4, SM Manila (near City Hall), Manila


Sucat
Friday, 7:30 p.m. - 9:30 p.m.
Cinema 4, SM Sucat


Marilao (3 sessions)
Thursday, 7:30 p.m. - 9:30 p.m.
Barcelona Academy, Metrogate Complex, Marilao
Friday, 6:30 - 8:30 Supima Square (Save More), Malhacan, Meycauyan
Saturday, 6:30 p.m. - 7:30 p.m.
Cinema 2, SM Marilao, Bulacan


Laguna
Sunday, 10:00 a.m. - 12:00 pm.
Cinema 1, SM Sta Rosa, Laguna


Baliuag
Saturday 6:00 p.m-9:00 p.m.
Cinema 1, SM Baliuag, Bulacan


Cardona
Saturday 5:30 p.m.-7:30 p.m.
Queen Mary Help of Christians Hospital
National Road, Brgy. Calahan, Cardona

Bonifacio Global City
Saturday 5:00 p.m. - 7:00 p.m.
5/F Fully Booked, Bonifacio High Street
Global City, Taguig


Antipolo
Saturday, 8:00 p.m. - 10:00 p.m.
2/F Jollibee Ynares, Circumferencial Road
Brgy. San Roque, Antipolo City


CEBU
Monday 6:30 p.m. - 9:30 p.m.
Trade Hall, SM City Cebu
Contact nos. (032)5201071/ 09212413801/ 09232908009

ILOILO
schedule and venue to be posted soon

DAVAO
Sunday 9:00 a.m. - 11:00 a.m.
4/L Alexian Brothers Health and Wellness Center, Matina, Davao City
Contact nos. 0822865081/09222515822

KERYGMA TV! is BACK
KERYGMA TV is on a new time slot and new channel Sundays 8 a.m. at IBC 13
Need Counseling? No Landline?
Now, you can use your mobile phone to call a friend for counseling at 09228407031. Or you may call our landlines 7266728, 7264709, 7259999 Mon-Fri 24-hrs, Sat 6am-5pm, Sun 6am-10am
Preacher in Blue Jeans is now Downloadable
Preacher in Blue Jeans, Bo's Reality TV Show can now be downloaded in mp3/audio/sound format.

You can get it 2 ways:
A. Via Itunes
1. Right click this text, select COPY SHORTCUT
2. Open Itunes-->Advanced-->Subscribe to Podcast-->
3. PASTE (press Control-V)
Itunes will automatically download the Podcasts daily as long as you keep your internet connection open. Select PODCAST then Click on the Refresh Button.

B. Download directly by clicking here.

Tip: You don't need an ipod, any mp3 player or computer will play these Preacher in Blue Jeans Audio.
BO BLOGS!
Go to Bo's Official Site and read his almost daily blog! Its not news, but thoughts and musings of Bo Sanchez. Get to know Bo in a more personal way --and find out what it means to live the life of a preacher. You get to enrich your faith as well.