READINGS for 2012-07-05
When Jesus saw how much faith they had, he said to the paralyzed man, "Courage, my son! Your sins are forgiven." – Matthew 9:2
Icia didn't know how to react to the invitation from her school. She was chosen as part of the high school delegation that would go to Rome to witness the canonization of their blessed foundress. She was of course excited, but she became troubled when she learned that her family has to cover all the travel and incidental expenses.
She knew that this financial requirement was a major hurdle. She conditioned herself that she wouldn't be able to join the delegation even before she presented the invitation to her parents. "Do you really want to join this?" her dad asked her. She nodded her head. Her dad then suggested that she write to friends, family and fellow community members to ask for assistance.
Icia followed her dad's instructions. Her parents were able to allot some amount from their family savings. After a couple of months, she was able to solicit more than enough for her travel. Her visa to Italy was also approved with no hitches. Through her faith in God and action, she was able to join the delegation and became a witness to a truly magnificent event.
Alvin Fabella (alvinfabella@yahoo.com)
Do you have problems that seem too big to overcome? Don't despair. God will always be there for you.
Lord, You said that we must have faith like the mustard seed. May our trials in life serve as opportunities for us to grow our faith in You.
St. Anthony Zaccaria, priest, pray for us.
1ST READING
Amaziah is a corrupt priest and he tries to discredit Amos in the eyes of the king. Amos is not intimidated and prophesies that the wife of Amaziah will be "forced into the streets," his children all killed, and finally that he, Amaziah, will die in exile. Not a very clever way to try and make friends. Amos is eventually sent away from Bethel and his prophecies are ignored.
10
Amaziah, the priest of Bethel, sent word to Jeroboam, king of Israel: "Amos has conspired against you here within Israel; the country cannot endure all his words.
11
For this is what Amos says: Jeroboam shall die by the sword, and Israel shall surely be exiled from its land."
12
To Amos, Amaziah said: "Off with you, visionary, flee to the land of Judah! There earn your bread by prophesying,
13
but never again prophesy in Bethel; for it is the king's sanctuary and a royal temple."
14
Amos answered Amaziah, "I was no prophet, nor have I belonged to a company of prophets; I was a shepherd and a dresser of sycamores.
15
The Lord took me from following the flock, and said to me, 'Go, prophesy to my people Israel.'
16
Now hear the word of the Lord!" You say: prophesy not against Israel, preach not against the house of Isaac.
17
Now thus says the Lord: Your wife shall be made a harlot in the city, and your sons and daughters shall fall by the sword; your land shall be divided by measuring line, and you yourself shall die in an unclean land; Israel shall be exiled far from its land.
R: The judgments of the Lord are true, and all of them are just.
7 [8]
The law of the Lord is perfect, refreshing the soul; the decree of the Lord is trustworthy, giving wisdom to the simple.
(R)
8 [9]
The precepts of the Lord are right, rejoicing the heart; the command of the Lord is clear, enlightening the eye.
(R)
9 [10]
The fear of the Lord is pure, enduring forever; the ordinances of the Lord are true, all of them just.
(R)
10 [11]
They are more precious than gold, than a heap of purest gold; sweeter also than syrup or honey from the comb.
(R)
Jesus is not interested in drawing attention to Himself, but He is also incapable of ignoring someone who needs help. The greatest power Jesus exercises in His ministry is when He forgives the sins of people. We tend to focus on the miracle of healing that can be seen rather than the one that we don't see. This is a natural reaction but one we have to balance with the choice to go deeper. We need to focus on the conversion of our hearts to God and all that it involves.
God was reconciling the world to himself in Christ and entrusting to us the message of reconciliation.
1
After entering a boat, Jesus made the crossing, and came into his own town.
2
And there people brought to him a paralytic lying on a stretcher. When Jesus saw their faith, he said to the paralytic, "Courage, child, your sins are forgiven."
3
At that, some of the scribes said to themselves, "This man is blaspheming."
4
Jesus knew what they were thinking, and said, "Why do you harbor evil thoughts?
5
Which is easier, to say, 'Your sins are forgiven,' or to say, 'Rise and walk'?
6
But that you may know that the Son of Man has authority on earth to forgive sins" — he then said to the paralytic, "Rise, pick up your stretcher, and go home."
7
He rose and went home.
8
When the crowds saw this they were struck with awe and glorified God who had given such authority to men.
think:
The greatest power Jesus exercises in His ministry is when He forgives the sins of people.
T O D A Y'S BLESSING LIST
Thank You Lord for:
____________________________________
_______________________________________________________
God's special verse/thought for me today
________________
_________________________________________________________
READ THE BIBLE IN ONE YEAR 2 Chronicles 10-12
As a young boy I have always been in awe of the prophets of the Scriptures. I marvel at their wisdom, courage and perseverance. They seemed surreal, almost superhuman. As an adult reading about their vocation stories, I begin to see that they are as human as the man on the street. This makes me admire them all the more — what with the physical, psychological, social and even spiritual adversities they have to overcome in order to fulfill their vocation to prophesy.
Today in the First Reading, we hear of the vocation story of Amos. Amos was a Judean herdsman whom God called to preach against the evil of the north country of Israel. He was known to be one of the most passionate prophets of the Old Testament.
Amaziah, the priest of Bethel, told Amos, "Get out, you seer! Go back to the land of Judah. Earn your bread there and do your prophesying there." Surprised, Amos protested, "I was neither a prophet nor the son of a prophet, but I was a shepherd, and I also took care of sycamore-fig trees." God, through the priest Amaziah, was calling Amos to something beyond his comfort zone. Amos felt uneasy and reasoned that he cannot do anything but be a dresser of sycamore trees. But God saw great potential in Amos. Amos submitted himself and he came to be known as one of the most passionate prophets of the Old Testament.
I remember reading this wise advice: "Do not limit your challenges; challenge your limits." Amos felt limited by the challenge to be a prophet. "I am not a prophet. I am just a dresser of sycamore trees." God wanted Amos to challenge his limitations and free himself from the chains of his self-inflicted weakness. Amos trusted God. And the rest as we know is history
.
Fr. Joel Jason
REFLECTION QUESTIONS:
Are you most often limited by challenges that come your way? Or do you challenge your limits?
Lord Jesus, You are the potter, I am the clay. Mold me, shape me, break me. Bring me beyond the limits to the fullness of my potentials. Amen.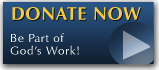 The Feast - Photo Gallery
Come as you will be in 2014

The FEAST is one of the happiest places on earth.



FIND ONE NEAR YOU!


PICC (4 sessions)
Sunday 8:00 a.m. - 10:00 a.m.
9:30 a.m. - 11:30 a.m.
10:45 a.m. - 12:45 p.m.
3:45p.m. - 6:00 p.m.
CCP Complex, Roxas Blvd. Pasay City


Pasig (2 sessions)
Sunday 10:00 a.m.-12 noon
1 p.m.-3 p.m.
Valle Verde Country Club (Beside ULTRA)

Alabang (5 sessions)
Sunday, 10:30 a.m.-1:00 p.m.
02:00 p.m.-4:30 p.m.
05:00 p.m.-06:30 p.m. (No Holy Mass)
Saturday, 6:00 p.m. - 8:30 p.m.
3rd Saturday 3:00 p.m. - 5:00 p.m.(Youth Feast - no Holy Mass)
Wednesday, 7:30 p.m. - 9:30 p.m. (No Holy Mass)
2/L,X-site entrance, Festival Mall, Alabang Tel-6598299


Quezon City
(2 sessions)
Sunday 8:00 a.m. - 10 a.m.
Sunday 9:00 a.m. - 11 a.m.
Convention Hall, Bureau of Soils, Visayas Ave., Q.C.


Taytay (2 sessions)
Sunday 8:00 a.m. - 10:00 a.m.
10:30 a.m. - 12:30 a.m.
Valley Fair Arcade, Ortigas Ext., Taytay, Rizal


Cavite
Sunday, 10:30 a.m.-12:30 p.m.
Cinema 5, Robinson's Mall, Aguinaldo Highway, Imus, Cavite


Valenzuela
Saturday 7:00 p.m. - 9:00 p.m.
Cinema 1, SM Valenzuela, Valenzuela


Ortigas(3 sessions)
Monday 7:30 p.m. - 9:30 p.m.
Cinema 5, Robinsons Galleria
Sunday 10:00 a.m. - 12:00 p.m.
1:00 p.m. - 3:00 p.m.
Cinema 3, Robinsons Galleria, F. Ortigas Ave., Pasig City


Makati(3 sessions)
Tuesday, 7:30 p.m. - 9:30 p.m.
Mondragon House 2/F Ballroom
H.V. Dela Costa St., Salcedo Village
Thursday, 7:30 p.m. - 9:30 p.m.
AIM Conference Center, Benavidez cor Paseo de Roxas
Sunday, 10:00 a.m. - 12:00 noon
Cinema 3, Glorietta 4, Makati


Manila(2 sessions)
Friday, 4:30 p.m. - 7:00 p.m. or 7:00 p.m.- 10:00 p.m.
Cinema 4, SM Manila (near City Hall), Manila


Sucat
Friday, 7:30 p.m. - 9:30 p.m.
Cinema 4, SM Sucat


Marilao (3 sessions)
Thursday, 7:30 p.m. - 9:30 p.m.
Barcelona Academy, Metrogate Complex, Marilao
Friday, 6:30 - 8:30 Supima Square (Save More), Malhacan, Meycauyan
Saturday, 6:30 p.m. - 7:30 p.m.
Cinema 2, SM Marilao, Bulacan


Laguna
Sunday, 10:00 a.m. - 12:00 pm.
Cinema 1, SM Sta Rosa, Laguna


Baliuag
Saturday 6:00 p.m-9:00 p.m.
Cinema 1, SM Baliuag, Bulacan


Cardona
Saturday 5:30 p.m.-7:30 p.m.
Queen Mary Help of Christians Hospital
National Road, Brgy. Calahan, Cardona

Bonifacio Global City
Saturday 5:00 p.m. - 7:00 p.m.
5/F Fully Booked, Bonifacio High Street
Global City, Taguig


Antipolo
Saturday, 8:00 p.m. - 10:00 p.m.
2/F Jollibee Ynares, Circumferencial Road
Brgy. San Roque, Antipolo City


CEBU
Monday 6:30 p.m. - 9:30 p.m.
Trade Hall, SM City Cebu
Contact nos. (032)5201071/ 09212413801/ 09232908009

ILOILO
schedule and venue to be posted soon

DAVAO
Sunday 9:00 a.m. - 11:00 a.m.
4/L Alexian Brothers Health and Wellness Center, Matina, Davao City
Contact nos. 0822865081/09222515822

KERYGMA TV! is BACK
KERYGMA TV is on a new time slot and new channel Sundays 8 a.m. at IBC 13
Need Counseling? No Landline?
Now, you can use your mobile phone to call a friend for counseling at 09228407031. Or you may call our landlines 7266728, 7264709, 7259999 Mon-Fri 24-hrs, Sat 6am-5pm, Sun 6am-10am
Preacher in Blue Jeans is now Downloadable
Preacher in Blue Jeans, Bo's Reality TV Show can now be downloaded in mp3/audio/sound format.

You can get it 2 ways:
A. Via Itunes
1. Right click this text, select COPY SHORTCUT
2. Open Itunes-->Advanced-->Subscribe to Podcast-->
3. PASTE (press Control-V)
Itunes will automatically download the Podcasts daily as long as you keep your internet connection open. Select PODCAST then Click on the Refresh Button.

B. Download directly by clicking here.

Tip: You don't need an ipod, any mp3 player or computer will play these Preacher in Blue Jeans Audio.
BO BLOGS!
Go to Bo's Official Site and read his almost daily blog! Its not news, but thoughts and musings of Bo Sanchez. Get to know Bo in a more personal way --and find out what it means to live the life of a preacher. You get to enrich your faith as well.