READINGS for 2012-07-04
Seek good and not evil, that you may live. – Amos 5:14
To prepare for a new job to teach World Literature, I reviewed masterpieces of renowned authors from all over the world — from classics to contemporary works. As I read one story after another, I recalled what my English professors pointed out as a recurring theme in literature: man's inhumanity to man.
In
Medea
by Euripides, Jason leaves Medea for Glauce, and in revenge, Medea kills her own two children with Jason and poisons Glauce. In Shakespeare's
Macbeth,
wanting to be king, Macbeth plots — and succeeds — to kill King Duncan. In Susan Glaspell's
Trifles,
John oppresses his wife,
Minnie, so she strangles him while he sleeps.
It is said that literature only mirrors real life. How true. I see this as I help choose stories for the front page of a tabloid as part of its editorial board. So day after day, I read about murder, robbery, incest, rape. This time, the stories are not fiction.
Yes, man's inhumanity to man is as old as mankind. But hey, there's still hope for man — if only we all put into practice Amos 5:14 and what the rest of the Bible teaches us.
Cynthia Santiago (cusantiago@gmail.com)
Lord, protect me from the possession and oppression of the Evil One.
St. Elizabeth of Portugal, pray for us.
1ST READING
"Seek good and not evil." If we followed this advice in every decision we made, we would be on a fairly straight path to the Kingdom of God. The trick here is learning to discern when something good is actually good and when it is less than good for one reason or another. This is especially important when the good we are seeking is disguised so as to look good.
14
Seek good and not evil, that you may live; then truly will the Lord, the God of hosts, be with you as you claim!
15
Hate evil and love good, and let justice prevail at the gate; then it may be that the Lord, the God of hosts, will have pity on the remnant of Joseph.
21
I hate, I spurn your feasts, says the Lord, I take no pleasure in your solemnities;
22
your cereal offerings I will not accept, nor consider your stall-fed peace offerings.
23
Away with your noisy songs! I will not listen to the melodies of your harps. But if you would offer me burnt offerings,
24
then let justice surge like water, and goodness like an unfailing stream.
Psalm 50:7, 8-9, 10-11, 12-13, 16-17
R: To the upright I will show the saving power of God.
7
"Hear, my people, and I will speak; Israel, I will testify against you; God, your God, am I."
(R)
8
"Not for your sacrifices do I rebuke you, for your burnt offerings are before me always.
9
I take from your house no bullock, no goats out of your fold."
(R)
10
"For mine are all the animals of the forests, beasts by the thousand on my mountains.
11
I know all the birds of the air, and whatever stirs in the plains, belongs to me."
(R)
12
"If I were hungry, I should not tell you, for mine are the world and its fullness.
13
Do I eat the flesh of strong bulls, or is the blood of goats my drink?"
(R)
16
"Why do you recite my statutes, and profess my covenant with your mouth,
17
though you hate discipline and cast my words behind you?"
(R)
The people of the town seem to be afraid that Jesus is going to cause them trouble. The owner of the pigs would not have been a Jew as Jews do not eat pork, so perhaps they were scared of retribution for the loss of the herd of pigs. Perhaps we will never know the answer to this question, but what we do know is that the presence of Jesus in our midst can only be a good thing.
The Father willed to give us birth by the word of truth that we may be a kind of firstfruits of his creatures.
28
When Jesus came to the territory of the Gadarenes, two demoniacs who were coming from the tombs met him. They were so savage that no one could travel by that road.
29
They cried out, "What have you to do with us, Son of God? Have you come here to torment us before the appointed time?"
30
Some distance away a herd of many swine was feeding.
31
The demons pleaded with him, "If you drive us out, send us into the herd of swine."
32
And he said to them, "Go then!" They came out and entered the swine, and the whole herd rushed down the steep bank into the sea where they drowned.
33
The swineherds ran away, and when they came to the town they reported everything, including what had happened to the demoniacs.
34
Thereupon the whole town came out to meet Jesus, and when they saw him they begged him to leave their district.
think:
The presence of Jesus in our midst can only be a good thing.
T O D A Y'S BLESSING LIST
Thank You Lord for:
____________________________________
_______________________________________________________
God's special verse/thought for me today
________________
_________________________________________________________
READ THE BIBLE IN ONE YEAR 2 Chronicles 7-9
Jesus in the Gospel today goes to Gadara, a town east of the lake of Galilee and a pagan area. While the Gospel began with a story of triumph as we see Jesus exorcise two men possessed by evil spirits, it ends with a note of sadness as we read, "The upshot was that the entire town came out to meet Jesus. When they caught sight of him, they begged him to leave their neighborhood."
Why did the people ask Jesus to leave their neighborhood?
Perhaps the people who took care of the swines got angry at Jesus as the spirits went into the swine and went rushing straight into the sea and drowned. Perhaps they feared that Jesus' presence will all the more agitate the spirits roaming in the tombs. The Gospel did not make clear the reason for their inhospitality. But what is clear is this. They did not want the "trouble" Jesus will make in their territory — both communal and personal.
I doubt that Jesus visited Gadara just to expel demons. I believe Jesus visited this pagan territory to announce the same message of the Kingdom at hand. Could that have frightened this pagan area? Did they ask Jesus to leave because they do not want the status quo of their belief system disturbed or challenged?
A great deal of growth is put to waste simply because of our fear of facing challenges, of meeting them head-on. A lot of opportunities are left untapped because of our contentment with the status quo. I call this the Gadarene complex.
Fr. Joel Jason
REFLECTION QUESTIONS:
How do you meet the challenges in your life? What areas of your life are afflicted by the Gadarene complex?
Lord Jesus, help me to welcome every difficulty as an opportunity for growth. Except for clear occasions of sin, may I never run away from challenges feeling that I didn't even try. Amen.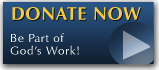 The Feast - Photo Gallery
Come as you will be in 2014

The FEAST is one of the happiest places on earth.



FIND ONE NEAR YOU!


PICC (4 sessions)
Sunday 8:00 a.m. - 10:00 a.m.
9:30 a.m. - 11:30 a.m.
10:45 a.m. - 12:45 p.m.
3:45p.m. - 6:00 p.m.
CCP Complex, Roxas Blvd. Pasay City


Pasig (2 sessions)
Sunday 10:00 a.m.-12 noon
1 p.m.-3 p.m.
Valle Verde Country Club (Beside ULTRA)

Alabang (5 sessions)
Sunday, 10:30 a.m.-1:00 p.m.
02:00 p.m.-4:30 p.m.
05:00 p.m.-06:30 p.m. (No Holy Mass)
Saturday, 6:00 p.m. - 8:30 p.m.
3rd Saturday 3:00 p.m. - 5:00 p.m.(Youth Feast - no Holy Mass)
Wednesday, 7:30 p.m. - 9:30 p.m. (No Holy Mass)
2/L,X-site entrance, Festival Mall, Alabang Tel-6598299


Quezon City
(2 sessions)
Sunday 8:00 a.m. - 10 a.m.
Sunday 9:00 a.m. - 11 a.m.
Convention Hall, Bureau of Soils, Visayas Ave., Q.C.


Taytay (2 sessions)
Sunday 8:00 a.m. - 10:00 a.m.
10:30 a.m. - 12:30 a.m.
Valley Fair Arcade, Ortigas Ext., Taytay, Rizal


Cavite
Sunday, 10:30 a.m.-12:30 p.m.
Cinema 5, Robinson's Mall, Aguinaldo Highway, Imus, Cavite


Valenzuela
Saturday 7:00 p.m. - 9:00 p.m.
Cinema 1, SM Valenzuela, Valenzuela


Ortigas(3 sessions)
Monday 7:30 p.m. - 9:30 p.m.
Cinema 5, Robinsons Galleria
Sunday 10:00 a.m. - 12:00 p.m.
1:00 p.m. - 3:00 p.m.
Cinema 3, Robinsons Galleria, F. Ortigas Ave., Pasig City


Makati(3 sessions)
Tuesday, 7:30 p.m. - 9:30 p.m.
Mondragon House 2/F Ballroom
H.V. Dela Costa St., Salcedo Village
Thursday, 7:30 p.m. - 9:30 p.m.
AIM Conference Center, Benavidez cor Paseo de Roxas
Sunday, 10:00 a.m. - 12:00 noon
Cinema 3, Glorietta 4, Makati


Manila(2 sessions)
Friday, 4:30 p.m. - 7:00 p.m. or 7:00 p.m.- 10:00 p.m.
Cinema 4, SM Manila (near City Hall), Manila


Sucat
Friday, 7:30 p.m. - 9:30 p.m.
Cinema 4, SM Sucat


Marilao (3 sessions)
Thursday, 7:30 p.m. - 9:30 p.m.
Barcelona Academy, Metrogate Complex, Marilao
Friday, 6:30 - 8:30 Supima Square (Save More), Malhacan, Meycauyan
Saturday, 6:30 p.m. - 7:30 p.m.
Cinema 2, SM Marilao, Bulacan


Laguna
Sunday, 10:00 a.m. - 12:00 pm.
Cinema 1, SM Sta Rosa, Laguna


Baliuag
Saturday 6:00 p.m-9:00 p.m.
Cinema 1, SM Baliuag, Bulacan


Cardona
Saturday 5:30 p.m.-7:30 p.m.
Queen Mary Help of Christians Hospital
National Road, Brgy. Calahan, Cardona

Bonifacio Global City
Saturday 5:00 p.m. - 7:00 p.m.
5/F Fully Booked, Bonifacio High Street
Global City, Taguig


Antipolo
Saturday, 8:00 p.m. - 10:00 p.m.
2/F Jollibee Ynares, Circumferencial Road
Brgy. San Roque, Antipolo City


CEBU
Monday 6:30 p.m. - 9:30 p.m.
Trade Hall, SM City Cebu
Contact nos. (032)5201071/ 09212413801/ 09232908009

ILOILO
schedule and venue to be posted soon

DAVAO
Sunday 9:00 a.m. - 11:00 a.m.
4/L Alexian Brothers Health and Wellness Center, Matina, Davao City
Contact nos. 0822865081/09222515822

KERYGMA TV! is BACK
KERYGMA TV is on a new time slot and new channel Sundays 8 a.m. at IBC 13
Need Counseling? No Landline?
Now, you can use your mobile phone to call a friend for counseling at 09228407031. Or you may call our landlines 7266728, 7264709, 7259999 Mon-Fri 24-hrs, Sat 6am-5pm, Sun 6am-10am
Preacher in Blue Jeans is now Downloadable
Preacher in Blue Jeans, Bo's Reality TV Show can now be downloaded in mp3/audio/sound format.

You can get it 2 ways:
A. Via Itunes
1. Right click this text, select COPY SHORTCUT
2. Open Itunes-->Advanced-->Subscribe to Podcast-->
3. PASTE (press Control-V)
Itunes will automatically download the Podcasts daily as long as you keep your internet connection open. Select PODCAST then Click on the Refresh Button.

B. Download directly by clicking here.

Tip: You don't need an ipod, any mp3 player or computer will play these Preacher in Blue Jeans Audio.
BO BLOGS!
Go to Bo's Official Site and read his almost daily blog! Its not news, but thoughts and musings of Bo Sanchez. Get to know Bo in a more personal way --and find out what it means to live the life of a preacher. You get to enrich your faith as well.