READINGS for 2012-07-03
Feast of St. Thomas, Apostle
Jesus said to him, "Have you come to believe because you have seen me? Blessed are those who have not seen and have believed." – John 20: 29
It was October and almost time to pay the school fees again. We had about half of the needed amount already in the bank and were waiting for my 13th month pay in November to cover the rest. However, Gina insisted that we pray and ask for the balance. We had a small business going but the income varied and I really did not expect it to be substantial. I had doubts.
But Gina insisted that we pray. And so we did.
Near the end of October, Gina excitedly related that my income covered 37 percent of the fees. It was the best earnings I've had so far and I was already thankful. "I could easily cover the other 12 percent," I said to myself. But I noticed that Gina was not finished. She hastened to add that her income was exactly what we needed to complete the amount — give or take a few pesos.
I got what I needed: the exact amount for the tuition, and a humbling lesson convicting me of how little faith I had and how much I needed to trust in God's providence.
Jun Asis (mabuting.balita@gmail.com)
Where do you place your faith? In God or in your own abilities?
Lord, help me in my unbelief.
St. Thomas, Apostle, pray for us.
1ST READING
We have all been incorporated into God's plan of salvation. This is why the author of the Letter to the Ephesians says that we are all a part of God's household. We are citizens of the same country — the land of heaven. Each of us has a specific task to perform — it is up to us to do it or the Gospel's mission will be hampered. God wants us all to be involved in bringing the Gospel to the whole world.
19
Brother and sisters: You are no longer strangers and sojourners, but you are fellow citizens with the holy ones and members of the household of God,
20
built upon the foundation of the Apostles and prophets, with Christ Jesus himself as the capstone.
21
Through him the whole structure is held together and grows into a temple sacred in the Lord;
22
in him you also are being built together into a dwelling place of God in the Spirit.
R: Go out to all the world and tell the Good News.
1
Praise the Lord, all you nations; glorify him, all you peoples!
(R)
2
For steadfast is his kindness for us, and the fidelity of the Lord endures forever.
(R)
Ultimately, Thomas believes. Why do we focus on his unbelief when we call him the "doubting Thomas"? After all, we all had some doubts about God at one time or another. When it comes to our faith, it is the end result that matters, not the twists and turns on the path by which we got there. Let us all seek to strengthen our faith through prayer and meditation on the Word of God.
You believe in me, Thomas, because you have seen me, says the Lord; blessed are those who have not seen, but still believe!
24
Thomas, called Didymus, one of the Twelve, was not with them when Jesus came.
25
So the other disciples said to him, "We have seen the Lord." But Thomas said to them, "Unless I see the mark of the nails in his hands and put my finger into the nail marks and put my hand into his side, I will not believe."
26
Now a week later his disciples were again inside and Thomas was with them. Jesus came, although the doors were locked, and stood in their midst and said, "Peace be with you."
27
Then he said to Thomas, "Put your finger here and see my hands, and bring your hand and put it into my side, and do not be unbelieving, but believe."
28
Thomas answered and said to him, "My Lord and my God!"
29
Jesus said to him, "Have you come to believe because you have seen me? Blessed are those who have not seen and have believed."
think:
When it comes to our faith, it is the end result that matters, not the twists and turns on the path by which we got there.
T O D A Y'S BLESSING LIST
Thank You Lord for:
____________________________________
_______________________________________________________
God's special verse/thought for me today
________________
_________________________________________________________
READ THE BIBLE IN ONE YEAR 2 Chronicles 4-6
"My Lord and my God." These were the words of faith that the Apostle Thomas uttered after he examined the marks of the nails on the Risen Lord's palms and side. These are also the words we utter as a declaration of faith in the Real Presence of Jesus in the Eucharist as the priest presents the Body of our Lord prior to Holy Communion.
On the feast of Thomas the Apostle, it is a blessed irony that someone else's doubt becomes a later generation's profession of faith. Thomas contributes something important in our growth and maturity in the faith.
Often called the "doubting" Thomas for his insistence to see the marks of the crucifixion on the body of our Risen Lord, I would rather call him the "inquiring" Thomas. Growth in the faith demands much more than just unquestioning obedience. For faith to become a "responsible assent" to God, it also needs inquiry, study and a passionate search for truth. Without these, our faith remains infantile. Thomas reminds us of the need for
fides quaerens intellectum,
i.e., faith seeking understanding.
If a non-Christian asks you these questions: Why do you impose ashes on your forehead during Ash Wednesday? Why do you fast? Why do you pray the rosary? Why do you hold that Jesus is present in the bread and in the wine? Can you honestly give a confident and learned response apart from saying it's what I have grown accustomed to doing?
There is an ancient Greek word the early Christians used for this. It's called
apologia
. Literally, it means to speak in defense. Apologetics is the defense of one's faith through the systematic use of reason. A healthy kind of doubt is what propels a believer to seek a deeper foundation for his belief. Peter admonishes us in the Scriptures, "Always be prepared to give an answer to everyone who asks you to give the reason for the hope that you have. But do this with gentleness and respect" (1 Peter 3:15).
Fr. Joel Jason
REFLECTION QUESTIONS:
How much effort have you invested for a deeper understanding of your faith? Are you prepared to give an answer for the hope that is in you?
Lord Jesus, You are my Lord and God. Help my unbelief. Draw me always to the splendor of Your truth. Amen.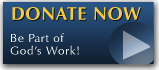 The Feast - Photo Gallery
Come as you will be in 2014

The FEAST is one of the happiest places on earth.



FIND ONE NEAR YOU!


PICC (4 sessions)
Sunday 8:00 a.m. - 10:00 a.m.
9:30 a.m. - 11:30 a.m.
10:45 a.m. - 12:45 p.m.
3:45p.m. - 6:00 p.m.
CCP Complex, Roxas Blvd. Pasay City


Pasig (2 sessions)
Sunday 10:00 a.m.-12 noon
1 p.m.-3 p.m.
Valle Verde Country Club (Beside ULTRA)

Alabang (5 sessions)
Sunday, 10:30 a.m.-1:00 p.m.
02:00 p.m.-4:30 p.m.
05:00 p.m.-06:30 p.m. (No Holy Mass)
Saturday, 6:00 p.m. - 8:30 p.m.
3rd Saturday 3:00 p.m. - 5:00 p.m.(Youth Feast - no Holy Mass)
Wednesday, 7:30 p.m. - 9:30 p.m. (No Holy Mass)
2/L,X-site entrance, Festival Mall, Alabang Tel-6598299


Quezon City
(2 sessions)
Sunday 8:00 a.m. - 10 a.m.
Sunday 9:00 a.m. - 11 a.m.
Convention Hall, Bureau of Soils, Visayas Ave., Q.C.


Taytay (2 sessions)
Sunday 8:00 a.m. - 10:00 a.m.
10:30 a.m. - 12:30 a.m.
Valley Fair Arcade, Ortigas Ext., Taytay, Rizal


Cavite
Sunday, 10:30 a.m.-12:30 p.m.
Cinema 5, Robinson's Mall, Aguinaldo Highway, Imus, Cavite


Valenzuela
Saturday 7:00 p.m. - 9:00 p.m.
Cinema 1, SM Valenzuela, Valenzuela


Ortigas(3 sessions)
Monday 7:30 p.m. - 9:30 p.m.
Cinema 5, Robinsons Galleria
Sunday 10:00 a.m. - 12:00 p.m.
1:00 p.m. - 3:00 p.m.
Cinema 3, Robinsons Galleria, F. Ortigas Ave., Pasig City


Makati(3 sessions)
Tuesday, 7:30 p.m. - 9:30 p.m.
Mondragon House 2/F Ballroom
H.V. Dela Costa St., Salcedo Village
Thursday, 7:30 p.m. - 9:30 p.m.
AIM Conference Center, Benavidez cor Paseo de Roxas
Sunday, 10:00 a.m. - 12:00 noon
Cinema 3, Glorietta 4, Makati


Manila(2 sessions)
Friday, 4:30 p.m. - 7:00 p.m. or 7:00 p.m.- 10:00 p.m.
Cinema 4, SM Manila (near City Hall), Manila


Sucat
Friday, 7:30 p.m. - 9:30 p.m.
Cinema 4, SM Sucat


Marilao (3 sessions)
Thursday, 7:30 p.m. - 9:30 p.m.
Barcelona Academy, Metrogate Complex, Marilao
Friday, 6:30 - 8:30 Supima Square (Save More), Malhacan, Meycauyan
Saturday, 6:30 p.m. - 7:30 p.m.
Cinema 2, SM Marilao, Bulacan


Laguna
Sunday, 10:00 a.m. - 12:00 pm.
Cinema 1, SM Sta Rosa, Laguna


Baliuag
Saturday 6:00 p.m-9:00 p.m.
Cinema 1, SM Baliuag, Bulacan


Cardona
Saturday 5:30 p.m.-7:30 p.m.
Queen Mary Help of Christians Hospital
National Road, Brgy. Calahan, Cardona

Bonifacio Global City
Saturday 5:00 p.m. - 7:00 p.m.
5/F Fully Booked, Bonifacio High Street
Global City, Taguig


Antipolo
Saturday, 8:00 p.m. - 10:00 p.m.
2/F Jollibee Ynares, Circumferencial Road
Brgy. San Roque, Antipolo City


CEBU
Monday 6:30 p.m. - 9:30 p.m.
Trade Hall, SM City Cebu
Contact nos. (032)5201071/ 09212413801/ 09232908009

ILOILO
schedule and venue to be posted soon

DAVAO
Sunday 9:00 a.m. - 11:00 a.m.
4/L Alexian Brothers Health and Wellness Center, Matina, Davao City
Contact nos. 0822865081/09222515822

KERYGMA TV! is BACK
KERYGMA TV is on a new time slot and new channel Sundays 8 a.m. at IBC 13
Need Counseling? No Landline?
Now, you can use your mobile phone to call a friend for counseling at 09228407031. Or you may call our landlines 7266728, 7264709, 7259999 Mon-Fri 24-hrs, Sat 6am-5pm, Sun 6am-10am
Preacher in Blue Jeans is now Downloadable
Preacher in Blue Jeans, Bo's Reality TV Show can now be downloaded in mp3/audio/sound format.

You can get it 2 ways:
A. Via Itunes
1. Right click this text, select COPY SHORTCUT
2. Open Itunes-->Advanced-->Subscribe to Podcast-->
3. PASTE (press Control-V)
Itunes will automatically download the Podcasts daily as long as you keep your internet connection open. Select PODCAST then Click on the Refresh Button.

B. Download directly by clicking here.

Tip: You don't need an ipod, any mp3 player or computer will play these Preacher in Blue Jeans Audio.
BO BLOGS!
Go to Bo's Official Site and read his almost daily blog! Its not news, but thoughts and musings of Bo Sanchez. Get to know Bo in a more personal way --and find out what it means to live the life of a preacher. You get to enrich your faith as well.