READINGS for 2012-06-20
"Take care not to perform righteous deeds in order that people may see them; otherwise, you will have no recompense from your heavenly Father." – Matthew 6:1
For someone who grew up with very low self-esteem, I thought self-righteousness would never be a struggle. But after years of serving God in a Charismatic community, I realized that at some point I had allowed self-righteousness to taint my soul. My prayers then would always be to thank God that I was not like others who give in to sinfulness. And as one of the leaders, I was so focused about making sure I didn't do anything to disappoint other members. I was too concerned about making my life right with God so other members would be inspired. Everything I did was for show, not for God, but for those around me.
As we think about the ways we practice our faith, we must also question our deepest motives. If what we do is primarily done because we want other people to think that we are on the right track, when we seek to live out our faith simply to be noticed by others, then God would not be as pleased. At the end of the day, God's opinion is the only one that matters. In demonstrating our faith, God
should be our only audience.
Jane Gonzales-Rauch (mgr516@gmail.com)
God's will for us is not just to do the right thing, but to be righteous from the inside out.
Lord, teach us how to draw near to You with a heart that is for You and You alone. Amen.
St. Paulinus of Nola, pray for us.
1ST READING P S A L M GOSPEL
Elisha power-hungry? We do not know at this time. However, as we watch the ministry and life of Elisha unfold over the next few days we will see that he is hungry for power only insofar as it helps him become a better prophet or servant of God. What about us? Why are we following Jesus? Is it out of true conviction of belief or because of the power, fame and glory we think we may share in?
1
When the Lord was about to take Elijah up to heaven in a whirlwind, he and Elisha were on their way from Gilgal.
6
Elijah said to Elisha, "Please stay here; the Lord has sent me on to the Jordan." "As the Lord lives, and as you yourself live, I will not leave you." Elisha replied. And so the two went on together.
7
Fifty of the guild prophets followed, and when the two stopped at the Jordan, stood facing them at a distance.
8
Elijah took his mantle, rolled it up and struck the water, which divided, and both crossed over on dry ground.
9
When they had crossed over, Elijah said to Elisha, "Ask for whatever I may do for you, before I am taken from you." Elisha answered, "May I receive a double portion of your spirit."
10
"You have asked something that is not easy," Elijah replied. "Still, if you see me taken up from you, your wish will be granted; otherwise not."
11
As they walked on conversing, a flaming chariot and flaming horses came between them, and Elijah went up to heaven in a whirlwind.
12
When Elisha saw it happen he cried out, "My father! my father! Israel's chariots and drivers!" But when he could no longer see him, Elisha gripped his own garment and tore it in two.
13
Then he picked up Elijah's mantle that had fallen from him, and went back and stood at the bank of the Jordan.
14
Wielding the mantle that had fallen from Elijah, Elisha struck the water in his turn and said, "Where is the Lord, the God of Elijah?" When Elisha struck the water it divided and he crossed over.
R: Let your hearts take comfort, all who hope in the Lord.
19 [20]
How great is the goodness, O Lord, which you have in store for those who fear you, and which, toward those who take refuge in you, you show in the sight of the children of men.
(R)
20 [21]
You hide them in the shelter of your presence from the plottings of men; you screen them within your abode from the strife of tongues.
(R)
23 [24]
Love the Lord, all you his faithful ones! The Lord keeps those who are constant, but more than requites those who act proudly.
(R)
No one really likes a show-off. Yes, we may get some good laughs out of them once in a while, but we are actually repulsed by their attitude. This is the same when it comes to our relationship with God. Prayer is about communicating with God, not trumpeting our achievements. Life is about living the truth of the Gospel, not making ourselves famous and enjoying the high life.
Whoever loves me will keep my word, and my Father will love him and we will come to him.
1
Jesus said to his disciples: 'Take care not to perform righteous deeds in order that people may see them; otherwise, you will have no recompense from your heavenly Father.
2
When you give alms, do not blow a trumpet before you, as the hypocrites do in the synagogues and in the streets to win the praise of others. Amen, I say to you, they have received their reward.
3
But when you give alms, do not let your left hand know what your right is doing,
4
so that your almsgiving may be secret. And your Father who sees in secret will repay you.
5
"When you pray, do not be like the hypocrites, who love to stand and pray inthe synagogues and on street corners so that others may see them. Amen, I say to you, they have received their reward.
6
But when you pray, go to your inner room, close the door, and pray to your Father in secret. And your Father who sees in secret will repay you.
16
"When you fast, do not look gloomy like the hypocrites. They neglect their appearance, so that they may appear to others to be fasting. Amen, I say to you, they have received their reward.
17
But when you fast, anoint your head and wash your face,
18
so that you may not appear to be fasting, except to your Father who is hidden. And your Father who sees what is hidden will repay you."
think:
Life is about living the truth of the Gospel, not making ourselves famous and enjoying the high life.
T O D A Y'S BLESSING LIST
Thank You Lord for:
____________________________________
_______________________________________________________
God's special verse/thought for me today
________________
_________________________________________________________
READ THE BIBLE IN ONE YEAR 2 Kings 19-22
OUR MOTIVATION IS IMPORTANT
One of the most misunderstood aspects of the moral life is our motivation. The general assumption is that if something turns out all right in the end, then the act must have been morally good. This is a possibility but for an act to be considered truly morally good, both the object of the act and the motivation for which it is performed must be good. Technically we must also consider the circumstances of the act as well, that is, the context in which it is performed.
Today's Gospel reminds us to be aware of our motivation when performing religious acts. The only really acceptable motivation in the act of worshipping God is to love Him and honor Him for who He is to us. To gain the approval or acclaim of others as a motivation in doing a religious act does not make the act evil in itself but it does nullify its overall goodness. Why? Because the focus of the act becomes one's self rather than God, and therefore, it fails to please God in anyway whatsoever.
This means that we need to examine our hearts very carefully to determine why we do the things we do. In no other aspect of our life is this more important than in the practice of our religion. Too often the motivation behind going to Mass, for example, is simply to avoid committing a mortal sin. If we want the full effects of our availment and celebration of the Sacraments, we must do it out of love and worship of God. Otherwise we are providing mere lip service and they will have little or no effect in our lives.
Jesus often challenged the Pharisees and leaders of Israel to examine the motivation behind their enforcement of various laws and judged that it was lacking, to say the least. It is crucial that we avoid such a situation if we want our faith lives to be evangelistic and attractive for others to follow. Jesus was and still is an inspiration for so many simply because His life
reflects His words and His practice reflects His commitments.
Fr. Steve Tynan, MGL
REFLECTION QUESTIONS:
When was the last time you examined your motives for doing the religious things that you do? How can you improve them?
Jesus, help me to know Your love more fully so that I will be inspired to love You and others more strongly in all that I do.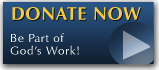 The Feast - Photo Gallery
Come as you will be in 2014

The FEAST is one of the happiest places on earth.



FIND ONE NEAR YOU!


PICC (4 sessions)
Sunday 8:00 a.m. - 10:00 a.m.
9:30 a.m. - 11:30 a.m.
10:45 a.m. - 12:45 p.m.
3:45p.m. - 6:00 p.m.
CCP Complex, Roxas Blvd. Pasay City


Pasig (2 sessions)
Sunday 10:00 a.m.-12 noon
1 p.m.-3 p.m.
Valle Verde Country Club (Beside ULTRA)

Alabang (5 sessions)
Sunday, 10:30 a.m.-1:00 p.m.
02:00 p.m.-4:30 p.m.
05:00 p.m.-06:30 p.m. (No Holy Mass)
Saturday, 6:00 p.m. - 8:30 p.m.
3rd Saturday 3:00 p.m. - 5:00 p.m.(Youth Feast - no Holy Mass)
Wednesday, 7:30 p.m. - 9:30 p.m. (No Holy Mass)
2/L,X-site entrance, Festival Mall, Alabang Tel-6598299


Quezon City
(2 sessions)
Sunday 8:00 a.m. - 10 a.m.
Sunday 9:00 a.m. - 11 a.m.
Convention Hall, Bureau of Soils, Visayas Ave., Q.C.


Taytay (2 sessions)
Sunday 8:00 a.m. - 10:00 a.m.
10:30 a.m. - 12:30 a.m.
Valley Fair Arcade, Ortigas Ext., Taytay, Rizal


Cavite
Sunday, 10:30 a.m.-12:30 p.m.
Cinema 5, Robinson's Mall, Aguinaldo Highway, Imus, Cavite


Valenzuela
Saturday 7:00 p.m. - 9:00 p.m.
Cinema 1, SM Valenzuela, Valenzuela


Ortigas(3 sessions)
Monday 7:30 p.m. - 9:30 p.m.
Cinema 5, Robinsons Galleria
Sunday 10:00 a.m. - 12:00 p.m.
1:00 p.m. - 3:00 p.m.
Cinema 3, Robinsons Galleria, F. Ortigas Ave., Pasig City


Makati(3 sessions)
Tuesday, 7:30 p.m. - 9:30 p.m.
Mondragon House 2/F Ballroom
H.V. Dela Costa St., Salcedo Village
Thursday, 7:30 p.m. - 9:30 p.m.
AIM Conference Center, Benavidez cor Paseo de Roxas
Sunday, 10:00 a.m. - 12:00 noon
Cinema 3, Glorietta 4, Makati


Manila(2 sessions)
Friday, 4:30 p.m. - 7:00 p.m. or 7:00 p.m.- 10:00 p.m.
Cinema 4, SM Manila (near City Hall), Manila


Sucat
Friday, 7:30 p.m. - 9:30 p.m.
Cinema 4, SM Sucat


Marilao (3 sessions)
Thursday, 7:30 p.m. - 9:30 p.m.
Barcelona Academy, Metrogate Complex, Marilao
Friday, 6:30 - 8:30 Supima Square (Save More), Malhacan, Meycauyan
Saturday, 6:30 p.m. - 7:30 p.m.
Cinema 2, SM Marilao, Bulacan


Laguna
Sunday, 10:00 a.m. - 12:00 pm.
Cinema 1, SM Sta Rosa, Laguna


Baliuag
Saturday 6:00 p.m-9:00 p.m.
Cinema 1, SM Baliuag, Bulacan


Cardona
Saturday 5:30 p.m.-7:30 p.m.
Queen Mary Help of Christians Hospital
National Road, Brgy. Calahan, Cardona

Bonifacio Global City
Saturday 5:00 p.m. - 7:00 p.m.
5/F Fully Booked, Bonifacio High Street
Global City, Taguig


Antipolo
Saturday, 8:00 p.m. - 10:00 p.m.
2/F Jollibee Ynares, Circumferencial Road
Brgy. San Roque, Antipolo City


CEBU
Monday 6:30 p.m. - 9:30 p.m.
Trade Hall, SM City Cebu
Contact nos. (032)5201071/ 09212413801/ 09232908009

ILOILO
schedule and venue to be posted soon

DAVAO
Sunday 9:00 a.m. - 11:00 a.m.
4/L Alexian Brothers Health and Wellness Center, Matina, Davao City
Contact nos. 0822865081/09222515822

KERYGMA TV! is BACK
KERYGMA TV is on a new time slot and new channel Sundays 8 a.m. at IBC 13
Need Counseling? No Landline?
Now, you can use your mobile phone to call a friend for counseling at 09228407031. Or you may call our landlines 7266728, 7264709, 7259999 Mon-Fri 24-hrs, Sat 6am-5pm, Sun 6am-10am
Preacher in Blue Jeans is now Downloadable
Preacher in Blue Jeans, Bo's Reality TV Show can now be downloaded in mp3/audio/sound format.

You can get it 2 ways:
A. Via Itunes
1. Right click this text, select COPY SHORTCUT
2. Open Itunes-->Advanced-->Subscribe to Podcast-->
3. PASTE (press Control-V)
Itunes will automatically download the Podcasts daily as long as you keep your internet connection open. Select PODCAST then Click on the Refresh Button.

B. Download directly by clicking here.

Tip: You don't need an ipod, any mp3 player or computer will play these Preacher in Blue Jeans Audio.
BO BLOGS!
Go to Bo's Official Site and read his almost daily blog! Its not news, but thoughts and musings of Bo Sanchez. Get to know Bo in a more personal way --and find out what it means to live the life of a preacher. You get to enrich your faith as well.