READINGS for 2012-04-07
He said to them, "Do not be amazed!" – Mark 16:6
I watch in amazement as the magician locks the box where his lady assistant lies. We can see her moving hands and feet. Then, as the suspenseful background music plays, the magician cuts the box in the middle and separates it. But even when the box is divided in two, the lady's hands and feet still move! He then puts them together again, waves a magic wand, opens the box and the lady comes out whole and alive.
After a month, I watched a show on TV entitled
Breaking the Magician's Code.
The masked host explained how the magic of cutting the lady in half is performed. Knowing the trick removed the element of surprise for me, but it did not take away the appreciation for magic.
Why do you think the angel told the women not to be amazed? It's because the angel knew that Jesus would rise again. The angel grasped the truth that Jesus conquers death.
The angel believed that the Resurrection is a given. It will always be like that — Jesus lives forever. Knowing this removes from me the surprise, but never the appreciation that my God lives forever.
Arun Gogna (gognaa1@yahoo.com)
"Our Lord has written the promise of resurrection, not in books alone, but in every leaf in springtime." (Martin Luther)
Lord Jesus, may I always appreciate Your passion, death and resurrection.
St. John Baptist de la Salle, priest, pray for us.
1ST READING
St. Paul invites us to understand the Sacrament of Baptism as the entry point into the death and resurrection of Jesus. As we celebrate the Easter mysteries, let us hear this call to enter fully into the Easter experience of Jesus, namely His death and resurrection. This is an invitation to die to sin through the death of Jesus and then to rise with Him in His resurrection to new life. This is what the Sacrament of Baptism is. We have died to sin with Jesus on the cross but it does not end with the death of sin. We then move into receiving the gift of new life from Him as He is raised from the dead by the glory of His Father.
3
Brothers and sisters: Are you unaware that we who were baptized into Christ Jesus were baptized into his death?
4
We were indeed buried with him through baptism into death, so that, just as Christ was raised from the dead by the glory of the Father, we too might live in newness of life.
5
For if we have grown into union with him through a death like his, we shall also be united with him in the resurrection.
6
We know that our old self was crucified with him, so that our sinful body might be done away with, that we might no longer be in slavery to sin.
7
For a dead person has been absolved from sin.
8
If, then, we have died with Christ, we believe that we shall also live with him.
9
We know that Christ, raised from the dead, dies no more; death no longer has power over him.
10
As to his death, he died to sin once and for all; as to his life, he lives for God.
11
Consequently, you too must think of yourselves as being dead to sin and living for God in Christ Jesus.
Psalm 118:1-2, 16-17, 22-23
R: Alleluia, alleluia, alleluia.
1
Give thanks to the Lord, for he is good, for his mercy endures forever.
2
Let the house of Israel say, "His mercy endures forever."
(R)
16
The right hand of the Lord has struck with power; the right hand of the Lord is exalted.
17
I shall not die, but live, and declare the works of the Lord.
(R)
22
The stone which the builders rejected has become the cornerstone.
23
By the Lord has this been done; it is wonderful in our eyes.
(R)
Jesus is risen from the dead! Now, you can choose to believe this or not but whatever you choose is not going to change the fact that it is true. We can choose to live in denial of the truth but truth is not affected by our stubborness and sin. Thus, as we celebrate the Easter, we can choose to appropriate Jesus' victory and enter into the gift of new life, or we can stay enmeshed in our sin. The glory and joy of the resurrection as opposed to the muck and filth of sin. Not much of a choice, is it? Let us make the sensible choice and choose the life God offers us over the death that sin imposes on us.
1
When the sabbath was over, Mary Magdalene, Mary, the mother of James, and Salome bought spices so that they might go and anoint him.
2
Very early when the sun had risen, on the first day of the week, they came to the tomb.
3
They were saying to one another, "Who will roll back the stone for us from the entrance to the tomb?"
4
When they looked up, they saw that the stone had been rolled back; it was very large.
5
On entering the tomb they saw a young man sitting on the right side, clothed in a white robe, and they were utterly amazed.
6
He said to them, "Do not be amazed! You seek Jesus of Nazareth, the crucified. He has been raised; he is not here. Behold the place where they laid him.
7
But go and tell his disciples and Peter, 'He is going before you to Galilee; there you will see him, as he told you.' "
think:
We can choose to enter into the gift of new life or stay enmired in our sin. Let us make the sensible choice.
T O D A Y ' S BLESSING LIST
Thank You Lord for:
____________________________________
_______________________________________________________
God's special verse/thought for me today
________________
_________________________________________________________
READ THE BIBLE IN ONE YEAR Exodus 28-30
xodus 1-3
The Easter Vigil is the Catholic equivalent of the grand finale of a program of shows or sporting events. There is nothing like experiencing it first-hand. People pay hundreds, if not thousands of dollars, to attend, and the glory they see and experience all passes away. The Easter Vigil is free of charge and the glory lasts forever. In fact, the celebration invites us to enter into and receive the glory as the gift of salvation that Jesus has won for us. There is no experience on earth like it for a person of faith!
Too often we spend our time and effort running after things that are never going to last more than a day, let alone a week, a lifetime or forever. Our faith, and all that God offers us through faith, will endure beyond our death into eternal life. That is something worth dying for and I am willing to give all for a share of that!
What about you? What are the deepest desires and dreams of your life? Do they include sharing eternal life with God and all His saints? I certainly hope so, or else your dreams and desires are going to be remarkably short-lived and very disappointing!
In this sense, and in this sense alone, we are masters of our own destiny. We have to make a choice whether or not we want to share the gift of eternal life that God offers us. It is a free gift, but we have to choose to accept it and walk with the consequences of entering into a life of discipleship for the remainder of our lives. This will not be an easy task, but if anything is worth the fight, then surely the promise of eternal life is worth fighting for, whatever the cost may be.
The Father sent Jesus to die for our sin. There was no compulsion for Jesus to do this other than the love He had for God and us. Is it that much to ask of us that we live as His disciples if He forgives our sins and restores to us the promise of eternal life?
Fr. Steve Tynan, MGL
REFLECTION QUESTION:
Do you accept the gift of eternal life?
Jesus, open my heart to the truth of the Gospel. Inspire me to attend the Easter Vigil tonight and allow the many graces that will be there to enter my life as a gift from You to me.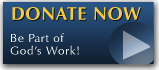 The Feast - Photo Gallery
Come as you will be in 2014

The FEAST is one of the happiest places on earth.



FIND ONE NEAR YOU!


PICC (4 sessions)
Sunday 8:00 a.m. - 10:00 a.m.
9:30 a.m. - 11:30 a.m.
10:45 a.m. - 12:45 p.m.
3:45p.m. - 6:00 p.m.
CCP Complex, Roxas Blvd. Pasay City


Pasig (2 sessions)
Sunday 10:00 a.m.-12 noon
1 p.m.-3 p.m.
Valle Verde Country Club (Beside ULTRA)

Alabang (5 sessions)
Sunday, 10:30 a.m.-1:00 p.m.
02:00 p.m.-4:30 p.m.
05:00 p.m.-06:30 p.m. (No Holy Mass)
Saturday, 6:00 p.m. - 8:30 p.m.
3rd Saturday 3:00 p.m. - 5:00 p.m.(Youth Feast - no Holy Mass)
Wednesday, 7:30 p.m. - 9:30 p.m. (No Holy Mass)
2/L,X-site entrance, Festival Mall, Alabang Tel-6598299


Quezon City
(2 sessions)
Sunday 8:00 a.m. - 10 a.m.
Sunday 9:00 a.m. - 11 a.m.
Convention Hall, Bureau of Soils, Visayas Ave., Q.C.


Taytay (2 sessions)
Sunday 8:00 a.m. - 10:00 a.m.
10:30 a.m. - 12:30 a.m.
Valley Fair Arcade, Ortigas Ext., Taytay, Rizal


Cavite
Sunday, 10:30 a.m.-12:30 p.m.
Cinema 5, Robinson's Mall, Aguinaldo Highway, Imus, Cavite


Valenzuela
Saturday 7:00 p.m. - 9:00 p.m.
Cinema 1, SM Valenzuela, Valenzuela


Ortigas(3 sessions)
Monday 7:30 p.m. - 9:30 p.m.
Cinema 5, Robinsons Galleria
Sunday 10:00 a.m. - 12:00 p.m.
1:00 p.m. - 3:00 p.m.
Cinema 3, Robinsons Galleria, F. Ortigas Ave., Pasig City


Makati(3 sessions)
Tuesday, 7:30 p.m. - 9:30 p.m.
Mondragon House 2/F Ballroom
H.V. Dela Costa St., Salcedo Village
Thursday, 7:30 p.m. - 9:30 p.m.
AIM Conference Center, Benavidez cor Paseo de Roxas
Sunday, 10:00 a.m. - 12:00 noon
Cinema 3, Glorietta 4, Makati


Manila(2 sessions)
Friday, 4:30 p.m. - 7:00 p.m. or 7:00 p.m.- 10:00 p.m.
Cinema 4, SM Manila (near City Hall), Manila


Sucat
Friday, 7:30 p.m. - 9:30 p.m.
Cinema 4, SM Sucat


Marilao (3 sessions)
Thursday, 7:30 p.m. - 9:30 p.m.
Barcelona Academy, Metrogate Complex, Marilao
Friday, 6:30 - 8:30 Supima Square (Save More), Malhacan, Meycauyan
Saturday, 6:30 p.m. - 7:30 p.m.
Cinema 2, SM Marilao, Bulacan


Laguna
Sunday, 10:00 a.m. - 12:00 pm.
Cinema 1, SM Sta Rosa, Laguna


Baliuag
Saturday 6:00 p.m-9:00 p.m.
Cinema 1, SM Baliuag, Bulacan


Cardona
Saturday 5:30 p.m.-7:30 p.m.
Queen Mary Help of Christians Hospital
National Road, Brgy. Calahan, Cardona

Bonifacio Global City
Saturday 5:00 p.m. - 7:00 p.m.
5/F Fully Booked, Bonifacio High Street
Global City, Taguig


Antipolo
Saturday, 8:00 p.m. - 10:00 p.m.
2/F Jollibee Ynares, Circumferencial Road
Brgy. San Roque, Antipolo City


CEBU
Monday 6:30 p.m. - 9:30 p.m.
Trade Hall, SM City Cebu
Contact nos. (032)5201071/ 09212413801/ 09232908009

ILOILO
schedule and venue to be posted soon

DAVAO
Sunday 9:00 a.m. - 11:00 a.m.
4/L Alexian Brothers Health and Wellness Center, Matina, Davao City
Contact nos. 0822865081/09222515822

KERYGMA TV! is BACK
KERYGMA TV is on a new time slot and new channel Sundays 8 a.m. at IBC 13
Need Counseling? No Landline?
Now, you can use your mobile phone to call a friend for counseling at 09228407031. Or you may call our landlines 7266728, 7264709, 7259999 Mon-Fri 24-hrs, Sat 6am-5pm, Sun 6am-10am
Preacher in Blue Jeans is now Downloadable
Preacher in Blue Jeans, Bo's Reality TV Show can now be downloaded in mp3/audio/sound format.

You can get it 2 ways:
A. Via Itunes
1. Right click this text, select COPY SHORTCUT
2. Open Itunes-->Advanced-->Subscribe to Podcast-->
3. PASTE (press Control-V)
Itunes will automatically download the Podcasts daily as long as you keep your internet connection open. Select PODCAST then Click on the Refresh Button.

B. Download directly by clicking here.

Tip: You don't need an ipod, any mp3 player or computer will play these Preacher in Blue Jeans Audio.
BO BLOGS!
Go to Bo's Official Site and read his almost daily blog! Its not news, but thoughts and musings of Bo Sanchez. Get to know Bo in a more personal way --and find out what it means to live the life of a preacher. You get to enrich your faith as well.