READINGS for 2012-04-03
Though I thought I had toiled in vain, and for nothing, uselessly, spent my strength, yet my reward is with the Lord, my recompense is with my God. – Isaiah 49:4
Three years ago, Gina, my wife, felt that the Lord was calling her to become a fulltime homemaker and devote more time for service. God's promise was "obey in faith, and I will take care of the rest."
Giving up her job was a great leap in faith. Though I was able to provide enough for our needs, not having a safety net was a difficult choice to make. But it was clear in our discernment that the Lord wanted her to make the jump. So he did.
She took care of our home, served with me in our community's children's ministry, helped out in our kids' school and advised a friend with the accreditation of their school.
God honored her obedience by providing for all the things we needed. God rewarded her yes by taking care of her
worries. After a year of no income stream, she now earns enough from her unplanned part-time business.
But of all these, the peace she experienced with her submission to God's will was the best blessing she has received.
Jun Asis (mabuting.balita@gmail.com)
"The will of God will never take you, where the grace of God cannot keep you." (Unknown)
Lord, teach me to trust in Your goodness and promises fully; let not my doubts prevent me from obeying Your will. Amen.
St. Benedict the African, pray for us.
1ST READING
Isaiah tells us that we are in the mind of God from the time we are in our mothers' wombs. Anyone in favor of abortion ought to reflect on this to gain some appreciation of the gift of life — its wonder, beauty and fragility. If we are not going to protect the most defenseless in our midst, who will?
1
Hear me, O islands, listen, O distant peoples. The Lord called me from birth, from my mother's womb he gave me my name.
2
He made of me a sharp-edged sword and concealed me in the shadow of his arm. He made me a polished arrow, in his quiver he hid me.
3
You are my servant, he said to me, Israel, through whom I show my glory.
4
Though I thought I had toiled in vain, and for nothing, uselessly, spent my strength, yet my reward is with the Lord, my recompense is with my God.
5
For now the Lord has spoken who formed me as his servant from the womb, that Jacob may be brought back to him and Israel gathered to him; and I am made glorious in the sight of the Lord, and my God is now my strength!
6
It is too little, he says, for you to be my servant, to raise up the tribes of Jacob, and restore the survivors of Israel; I will make you a light to the nations, that my salvation may reach to the ends of the earth.
Psalm 71:1-2, 3-4, 5-6, 15, 17
R: I will sing of your salvation.
1
In you, O Lord, I take refuge; let me never be put to shame.
2
In your justice rescue me, and deliver me; incline your ear to me, and save me.
(R)
3
Be my rock of refuge, a stronghold to give me safety, for you are my rock and my fortress.
4
O my God, rescue me from the hand of the wicked.
(R)
5
For you are my hope, O Lord; my trust, O God, from my youth.
6
On you I depend from birth; from my mother's womb you are my strength.
(R)
15
My mouth shall declare your justice, day by day your salvation,
17
O God, you have taught me from my youth, and till the present I proclaim your wondrous deeds.
(R)
If we have the habit of reneging on our promises, it will not be long before we start failing to be faithful in bigger ones. This is when the disasters will begin in our lives. Let us be faithful to whatever we commit to. This is what it means to be faithful in following God as His disciple.
Hail to you, our King, obedient to the Father; you were led to your crucifixion like a gentle lamb to the slaughter.
21
Reclining at table with his disciples, Jesus was deeply troubled and testified, "Amen, amen, I say to you, one of you will betray me."
22
The disciples looked at one another, at a loss as to whom he meant.
23
One of his disciples, the one whom Jesus loved, was reclining at Jesus' side.
24
So Simon Peter nodded to him to find out whom he meant.
25
He leaned back against Jesus' chest and said to him, "Master, who is it?"
26
Jesus answered, "It is the one to whom I hand the morsel after I have dipped it." So he dipped the morsel and took it and handed it to Judas, son of Simon the Iscariot.
27
After he took the morsel, Satan entered him. So Jesus said to him, "What you are going to do, do quickly."
28
Now none of those reclining at table realized why he said this to him.
29
Some thought that since Judas kept the money bag, Jesus had told him, "Buy what we need for the feast," or to give something to the poor.
30
So Judas took the morsel and left at once. And it was night.
31
When he had left, Jesus said, "Now is the Son of Man glorified, and God is glorified in him.
32
If God is glorified in him, God will also glorify him in himself, and he will glorify him at once.
33
My children, I will be with you only a little while longer. You will look for me, and as I told the Jews, 'Where I go you cannot come,' so now I say it to you."
36
Simon Peter said to him, "Master, where are you going?" Jesus answered him, "Where I am going, you cannot follow me
now, though you will follow later."
37
Peter said to him, "Master, why can't I follow you now? I will lay down my life for you."
38
Jesus answered, "Will you lay down your life for me? Amen, amen, I say to you, the cock will not crow before you deny me three times."
think:
If we are not going to protect the most defenseless in our midst, who will?
T O D A Y ' S BLESSING LIST
Thank You Lord for:
____________________________________
_______________________________________________________
God's special verse/thought for me today
________________
_________________________________________________________
READ THE BIBLE IN ONE YEAR Exodus 16-18
xodus 1-3
SIN IS NEVER VERY FAR AWAY
It is easy to say that we are going to avoid sin in the future, but it is much more difficult to live up to that commitment. Peter is an impetuous man who seems to like to think that he is in control of his life. How little he understands of the nature of temptation. We tend to be like Peter in the sense that we do not give the power of sin and temptation its due respect. I am not saying that we need to exalt it but, as wise people say, one of the first battles a person has to win in a war is identifying where the greatest danger lies.
In the spiritual life, one of the greatest dangers is over-confidence in one's ability to combat the powers of sin. We may gain a few victories but eventually sin will seep in and disaster will strike. The best defense against the power of sin is humility. It is admitting that we need the help of the Holy Spirit to combat the powers of sin and temptation. There is nothing wrong or weak in this; it is simply the truth, and the sooner we recognize it, the sooner we will put sin to death in our lives.
Today's Gospel presents us with two sinners and their sins — Judas and Peter, betrayer and denier of Jesus, respectively. The difference is that Judas despaired and eventually takes his own life (Acts 1) while Peter repents and recommits himself to following Jesus (John 21).
We can put sin to death at two different stages of its life. The first is by simply denying the temptation and never allowing it in. The second is through repentance and conversion of heart. I am sure we will all exercise both these options many times in our lives. Let us pray that we will have the grace and humility to do better each day as we seek to follow Jesus wherever He may lead us
.
Fr. Steve Tynan, MGL
REFLECTION QUESTIONS:
Do you tend to easily give in to temptation and sin? How can you better recognize temptation as it comes to your life?
Lord Jesus, grant me the grace to be fully aware of the temptations in my life and the courage to flee from them.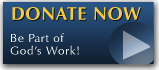 The Feast - Photo Gallery
Come as you will be in 2014

The FEAST is one of the happiest places on earth.



FIND ONE NEAR YOU!


PICC (4 sessions)
Sunday 8:00 a.m. - 10:00 a.m.
9:30 a.m. - 11:30 a.m.
10:45 a.m. - 12:45 p.m.
3:45p.m. - 6:00 p.m.
CCP Complex, Roxas Blvd. Pasay City


Pasig (2 sessions)
Sunday 10:00 a.m.-12 noon
1 p.m.-3 p.m.
Valle Verde Country Club (Beside ULTRA)

Alabang (5 sessions)
Sunday, 10:30 a.m.-1:00 p.m.
02:00 p.m.-4:30 p.m.
05:00 p.m.-06:30 p.m. (No Holy Mass)
Saturday, 6:00 p.m. - 8:30 p.m.
3rd Saturday 3:00 p.m. - 5:00 p.m.(Youth Feast - no Holy Mass)
Wednesday, 7:30 p.m. - 9:30 p.m. (No Holy Mass)
2/L,X-site entrance, Festival Mall, Alabang Tel-6598299


Quezon City
(2 sessions)
Sunday 8:00 a.m. - 10 a.m.
Sunday 9:00 a.m. - 11 a.m.
Convention Hall, Bureau of Soils, Visayas Ave., Q.C.


Taytay (2 sessions)
Sunday 8:00 a.m. - 10:00 a.m.
10:30 a.m. - 12:30 a.m.
Valley Fair Arcade, Ortigas Ext., Taytay, Rizal


Cavite
Sunday, 10:30 a.m.-12:30 p.m.
Cinema 5, Robinson's Mall, Aguinaldo Highway, Imus, Cavite


Valenzuela
Saturday 7:00 p.m. - 9:00 p.m.
Cinema 1, SM Valenzuela, Valenzuela


Ortigas(3 sessions)
Monday 7:30 p.m. - 9:30 p.m.
Cinema 5, Robinsons Galleria
Sunday 10:00 a.m. - 12:00 p.m.
1:00 p.m. - 3:00 p.m.
Cinema 3, Robinsons Galleria, F. Ortigas Ave., Pasig City


Makati(3 sessions)
Tuesday, 7:30 p.m. - 9:30 p.m.
Mondragon House 2/F Ballroom
H.V. Dela Costa St., Salcedo Village
Thursday, 7:30 p.m. - 9:30 p.m.
AIM Conference Center, Benavidez cor Paseo de Roxas
Sunday, 10:00 a.m. - 12:00 noon
Cinema 3, Glorietta 4, Makati


Manila(2 sessions)
Friday, 4:30 p.m. - 7:00 p.m. or 7:00 p.m.- 10:00 p.m.
Cinema 4, SM Manila (near City Hall), Manila


Sucat
Friday, 7:30 p.m. - 9:30 p.m.
Cinema 4, SM Sucat


Marilao (3 sessions)
Thursday, 7:30 p.m. - 9:30 p.m.
Barcelona Academy, Metrogate Complex, Marilao
Friday, 6:30 - 8:30 Supima Square (Save More), Malhacan, Meycauyan
Saturday, 6:30 p.m. - 7:30 p.m.
Cinema 2, SM Marilao, Bulacan


Laguna
Sunday, 10:00 a.m. - 12:00 pm.
Cinema 1, SM Sta Rosa, Laguna


Baliuag
Saturday 6:00 p.m-9:00 p.m.
Cinema 1, SM Baliuag, Bulacan


Cardona
Saturday 5:30 p.m.-7:30 p.m.
Queen Mary Help of Christians Hospital
National Road, Brgy. Calahan, Cardona

Bonifacio Global City
Saturday 5:00 p.m. - 7:00 p.m.
5/F Fully Booked, Bonifacio High Street
Global City, Taguig


Antipolo
Saturday, 8:00 p.m. - 10:00 p.m.
2/F Jollibee Ynares, Circumferencial Road
Brgy. San Roque, Antipolo City


CEBU
Monday 6:30 p.m. - 9:30 p.m.
Trade Hall, SM City Cebu
Contact nos. (032)5201071/ 09212413801/ 09232908009

ILOILO
schedule and venue to be posted soon

DAVAO
Sunday 9:00 a.m. - 11:00 a.m.
4/L Alexian Brothers Health and Wellness Center, Matina, Davao City
Contact nos. 0822865081/09222515822

KERYGMA TV! is BACK
KERYGMA TV is on a new time slot and new channel Sundays 8 a.m. at IBC 13
Need Counseling? No Landline?
Now, you can use your mobile phone to call a friend for counseling at 09228407031. Or you may call our landlines 7266728, 7264709, 7259999 Mon-Fri 24-hrs, Sat 6am-5pm, Sun 6am-10am
Preacher in Blue Jeans is now Downloadable
Preacher in Blue Jeans, Bo's Reality TV Show can now be downloaded in mp3/audio/sound format.

You can get it 2 ways:
A. Via Itunes
1. Right click this text, select COPY SHORTCUT
2. Open Itunes-->Advanced-->Subscribe to Podcast-->
3. PASTE (press Control-V)
Itunes will automatically download the Podcasts daily as long as you keep your internet connection open. Select PODCAST then Click on the Refresh Button.

B. Download directly by clicking here.

Tip: You don't need an ipod, any mp3 player or computer will play these Preacher in Blue Jeans Audio.
BO BLOGS!
Go to Bo's Official Site and read his almost daily blog! Its not news, but thoughts and musings of Bo Sanchez. Get to know Bo in a more personal way --and find out what it means to live the life of a preacher. You get to enrich your faith as well.