READINGS for 2011-02-16
Jesus again placed his hands on the man's eyes. This time the man looked intently, his eyesight returned, and he saw everything clearly. – Mark 8:25
"Why do I have to wake up early during summer? Why do I have to attend swim school?"
These questions would start off the daily debates between my six-year-old son, Jac, and my wife, Christine. It became a daily ritual during that summer of 2009. Giving him a reply was easy but what made it annoying was that he would ask the same questions every morning.
"So you can enjoy swimming more," was always the reply of his mother. Jac did not miss a session of the class despite his hesitations. He began to show interest in the sport during the last few sessions. During their graduation ceremonies, Jac even finished first in his age level tournament. He also actively participated in the games done at the pool. He enjoyed swimming more as a result of the lessons.
Sometimes the situations in our life may look gloomy. We don't understand immediately what is happening. But at the end of it, we learn something. At the end of it, we enjoy life more
.
Alvin Fabella (alvinfabella@yahoo.com)
Do you completely understand what you are going through in your life now? Just believe in God and look towards the light at the end of the
tunnel.
Lord, help me see the blessings hidden in the unpleasant circumstances of my life.
The ancient peoples lived in utter fear of the power of the weather. They knew that they were always totally at the mercy of the weather and the disasters it often inflicted upon the world. Thus the story of Noah is also a story whereby the people are assured that God is a benevolent God and that while disasters may occur due to weather conditions, they have now been assured that there is a limit to the damage that God will allow the weather to inflict upon humanity.
6
At the end of forty days Noah opened the hatch he had made in the ark,
7
and he sent out a raven, to see if the waters had lessened on the earth. It flew back and forth until the waters dried off from the earth.
8
Then he sent out a dove, to see if the waters had lessened on the earth.
9
But the dove could find no place to alight and perch, and it returned to him in the
ark, for there was water all over the earth. Putting out his hand, he caught the dove and drew it back to him inside the ark.
10
He waited seven days more and again sent the dove out from the ark.
11
In the evening the dove came back to him, and there in its bill was a plucked-off olive leaf! So Noah knew that the waters had lessened on the earth.
12
He waited still another seven days and then released the dove once more; and this time it did not come back.
13
In the six hundred and first year of Noah's life, in the first month, on the first day of the month, the water began to dry up on the earth. Noah then removed the covering of the ark and saw that the surface of the ground was drying up.
20
Noah built an altar to the LORD, and choosing from every clean animal and every clean bird, he offered holocausts on the altar.
21
When the LORD smelled the sweet odor, he said to himself: "Never again will I doom the earth because of man, since the desires of man's heart are evil from the start; nor will I ever again strike down all living beings, as I have done.
22
As long as the earth lasts, seed
time and harvest, cold and heat, summer and winter, and day and night shall not cease."
Psalms 116:12-13, 14-15, 18-19
R: To you, Lord, I will offer a sacrifice of praise.
12
How shall I make a return to the LORD for all the good he has done for me?
13
The cup of salvation I will take up, and I will call upon the name of the LORD.
(R)
14
My vows to the LORD I will pay in the presence of all his people.
15
Precious in the eyes of the LORD is the death of his faithful ones.
(R)
18
My vows to the LORD I will pay in the presence of all his people,
19
in the courts of the house of the LORD, in your midst, O Jerusalem.
(R)
This gradual healing of a man's blindness is typical of our faith. It is rare that a person's faith is complete – there is always an area in which we can grow and come to greater clarity of and obedience to God's will. We should never allow ourselves to become complacent and allow lethargy or even apathy to govern our faith journey with Jesus.
May the Father of our Lord Jesus Christ enlighten the eyes of our hearts, that we may know what is the hope that belongs to his call.
22
When Jesus and his disciples arrived at Bethsaida, people brought to him a blind man and begged Jesus to touch him.
23
He took the blind man by the hand and led him outside the village. Putting spittle on his eyes he laid his hands on him and asked, "Do you see anything?"
24
Looking up he replied, "I see people looking like trees and walking."
25
Then he laid hands on his eyes a second time and he saw clearly; his sight was restored and he could see everything distinctly.
26
Then he sent him home and said, "Do not even go into the village."
t h i n k :
We should never allow ourselves to become complacent and allow lethargy or even apathy to govern our faith journey with Jesus.
God's special verse/thought for me today
________________
_________________________________________________________

T O D A Y ' S BLESSING LIST
Thank You Lord for:
____________________________________
_______________________________________________________
READ THE BIBLE IN ONE YEAR Numbers 22-24
A SECOND TIME, A SECOND TOUCH
As if the first was not enough, Jesus touched the blind man's eyes a second time. The first time He touched the man's eyes with His spittle, the man saw people looking like trees. The blind could already see but not clearly. Was there an energy shortage in Jesus' reservoir of power?
No, there was no shortage in Jesus' power to perform miracles. He is God; therefore, He was, is and will always be omnipotent. Were not the eyes of the blind man opened? They were. His sight was restored, but, at first, what poor sight he had! Was that really the quality of sight the blind man should have, considering his age? Possibly, but we can only guess. Or was he not yet ready to receive his full sight? Maybe, but we can only speculate. Or did the blind man, now with sight, doubt the power of Jesus' healing hands the first time He touched him? Perhaps, but again, we can only guess.
Did Jesus really need to touch the blind man's eyes a second time? What if Jesus did not touch him again? Would the blind man nonetheless regain his sight fully like a newborn? Was it necessary for Jesus to touch the blind man again or was it, like the first, a gratuitous act of grace for Jesus to touch him twice?
Whatever the answers to these questions, one thing is certain: Jesus moves freely. Jesus not only heals for free; He freely heals, too. Jesus achieves His purpose in the way He wants. He can never be coerced.
When we ask Jesus to grant us our prayers, we should be ready to accept the manner by which He grants them, at the time and place He chooses. We do not demand from Him; we pray to Him. Lest we forget, He is the Lord and we are His servants.
If you were the blind man and Jesus did not touch you a second time, what would you do, say and feel? If you were Mark the evangelist, how would you write this episode? Would you write about it at all? Would it still be Good News to you?
Why? Why not?
Fr. Bobby Titco
How does Jesus touch my life?
Touch me, O Jesus, as many times as I breathe each day. For without Your touch, nothing will have meaning in my life and I will die. Touched by You, transform me to be Your loving touch on others. Amen.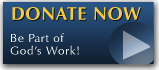 The Feast - Photo Gallery
Come as you will be in 2014

Kerygma Conference 2013


November 21-22 PICC, Manila

November 23-24 SMX, Manila

Buy your tickets HERE
Or call 725-9999

The FEAST is one of the happiest places on earth.

Click Here to find a Feast near you!
KERYGMA TV! is BACK
KERYGMA TV is on a new time slot and new channel Sundays 8 a.m. at IBC 13
Need Counseling? No Landline?
Now, you can use your mobile phone to call a friend for counseling at 09228407031. Or you may call our landlines 7266728, 7264709, 7259999 Mon-Fri 24-hrs, Sat 6am-5pm, Sun 6am-10am
BO BLOGS!
Go to Bo's Official Site and read his almost daily blog! Its not news, but thoughts and musings of Bo Sanchez. Get to know Bo in a more personal way --and find out what it means to live the life of a preacher. You get to enrich your faith as well.