READINGS for 2010-02-19
"Is this the manner of fasting I wish..." – Isaiah 58:5
I've associated fasting with eating less or not eating at all. That's why Lent is such a difficult season for me. I love to eat!
Chicharon, kare-kare, sinigang,
pasta, extra rice etc… yummy!
But Lent is a feast too — a "party" if you will. It calls us to feast on fasting. To enjoy its benefits, not to endure it. To be more intimate with the Host of the season by allowing our spirit to splurge — on a "bottomless" drink of living water, an endless buffet of spiritual food and grace in abundance.
In a special way, it allows us to fellowship with those who benefit from our fasting — sharing food to the hungry, providing water to the thirsty, giving to those in need, forgiving our debtors and serving our King
.
Ariel Driz (adriz77@yahoo.com)
What is my attitude towards fasting? Do I allow others to benefit from it?
Lord Jesus, thank You for this season… for the chance to enjoy this spiritual feast! Amen.
Fasting, or any other act of penance for that matter, is completely useless unless we approach it with the right attitude of heart. Isaiah tells the people of God that He does not listen to their penances as they are using them as weapons against other people. This is not pleasing to God. We need to place our lives and all that we do at the service of the community of faith so that the blessings of God will be poured upon us all. This is righteousness that God longs to see on earth.
1
Thus says the LORD GOD: Cry out full-throated and unsparingly, lift up your voice like a trumpet blast; tell my people their wickedness, and the house of Jacob their sins.
2
They seek me day after day, and desire to know my ways, like a nation that has done what is just and not abandoned the law of their God; they ask me to declare what is due them, pleased to gain access to God.
3
"Why do we fast, and you do not see it? afflict ourselves, and you take no note of it?" Lo, on your fast day you carry out your own pursuits, and drive all your laborers.
4
Yes, your fast ends in quarrelling and fighting, striking with wicked claw. Would that today you might fast so as to make your voice heard on high!
5
Is this the manner of fasting I wish, of keeping a day of penance that a man bow his head like a reed, and lie in sackcloth and ashes? Do you call this a fast, a day acceptable to the LORD?
6
This, rather, is the fasting that I wish releasing those bound unjustly, untying the thongs of the yoke; setting free the oppressed, breaking every yoke;
7
sharing your bread with the hungry, sheltering the oppressed and the homeless; clothing the naked when you see them, and not turning your back on your own.
8
Then your light shall break forth like the dawn, and your wound shall quickly be healed; your vindication shall go before you, and the glory of the LORD shall be your rear guard.
9
Then you shall call, and the LORD will answer, you shall cry for help, and he will say, Here I am!
Psalm 51:3-4, 5-6ab, 18-19
R: A heart contrite and humbled, O God, you will not spurn.
1 [3]
Have mercy on me, O God, in your goodness; in the greatness of your compassion wipe out my offense.
2 [4]
Thoroughly wash me from my guilt and of my sin cleanse me.
(R)
3 [5]
For I acknowledge my offense, and my sin is before me always.
4 [6]
"Against you only have I sinned, and done what is evil in your sight."
(R)
16 [18]
For you are not pleased with sacrifices; should I offer a burnt offering, you would not accept it.
17 [19]
My sacrifice, O God, is a contrite spirit; a
heart contrite and humbled, O God, you will not spurn.
(R)
The Book of Ecclesiastes tells us that there is a time for everything under heaven. I doubt the question posed to Jesus was asked in a holy manner. I think it is more likely that John's disciples are seeking to find fault in Jesus by finding fault in His followers. Jesus will not take the bait and enter into an argument where there is no winner. He refocuses the debate towards the will of God and what it is that God is asking of us at this particular time.
14
The disciples of John approached Jesus and said, "Why do we and the Pharisees fast much, but your disciples do not fast?"
15
Jesus answered them, "Can the wedding guests mourn as long as the bridegroom is with them? The days will come when the bridegroom is taken away from them, and then they will fast."
t h i n k :
Fasting, or any other act of penance for that matter, is completely useless unless we approach it with the right attitude of heart.
_________________________________________________________

God's special verse/thought for me today________________
_________________________________________________________

T O D A Y ' S BLESSING LIST
Thank You Lord for:
____________________________________
_______________________________________________________
READ THE BIBLE IN ONE YEAR
Titus and Philemon
Hypocritical and Real Fasting
What is fasting all about? Easy to answer but not easy to do — unless your friends hinted that you have gained some weight and you realize that your dress or pants don't fit anymore as they did a while ago. In other words: fasting is abstaining from or reducing the intake of food, right?
Wrong! How wrong we can be about so many things we thought to be so clear. And we can easily be wrong because we don't know our Bible enough, especially not the Old Testament. The great prophet Isaiah teaches us today something quite shocking about fasting.
The prophet thunders against the cheap trickery of people who try to impress God by abstaining from some things but commit the worse injustices against their fellowmen by oppressing them and by not caring for the poor, the hungry, the sick and the homeless. For it is easier to fast than to love.
As kids, we abstained during Lent from eating chocolates and candies. We collected them and got a bad stomach ache on Easter when we began to eat what we had collected during the six weeks of Lent. My father loved smoking cigars; during Lent he abstained but I did not see him doing any special acts of charity.
Ascetic practices are good in themselves. There is no doubt about this. But ascetic practices without practicing charity at home, in the neighborhood and among those we meet and live with every day, are useless. Better eat chocolates and smoke your cigarettes and go to a movie even during Lent, but abstain from quarreling, cheating in exams, from lying and gossiping.
Better than abstaining is doing something good. Therefore, your best "fast" would be becoming the most charitable person possible. That's the "fasting" the disturbing prophet Isaiah teaches us today on the third day of Lent.
Fr. Rudy Horst, SVD
Who in my family, in my neighborhood, among the people I live with needs my real "fasting" — my love, concern and support?
Ouch, Lord, You got me again. You made me realize that some of my exercises of "self-denial" are not pleasing You at all. Help me to change and serve You with love in the people around me.
Blessed Lucy, pray for us.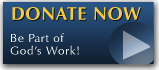 The FEAST is one of the happiest places on earth.

Click Here to find a Feast near you!
KERYGMA TV! is BACK
KERYGMA TV is on a new time slot and new channel Sundays 8 a.m. at IBC 13
Need Counseling? No Landline?
Now, you can use your mobile phone to call a friend for counseling at 09228407031. Or you may call our landlines 7266728, 7264709, 7259999 Mon-Fri 24-hrs, Sat 6am-5pm, Sun 6am-10am
BO BLOGS!
Go to Bo's Official Site and read his almost daily blog! Its not news, but thoughts and musings of Bo Sanchez. Get to know Bo in a more personal way --and find out what it means to live the life of a preacher. You get to enrich your faith as well.
DONATION
Remember to always donate your "first fruits"-not the last. Click on the "Donation" Box under the members menu - and you'll even see links to the nearest branches of the Banks where you can deposit.