READINGS for 2009-11-21
Memorial of the Presentation of the Blessed Virgin Mary
"The children of this age marry and remarry…" – Luke 20:34
Today, my husband and I celebrate our 11th wedding anniversary. To this day, the blessing of being married to this man continues to overwhelm me. I have a husband who is no less than the embodiment of God's love in my life. Storms have come in our marriage but his love has kept the warmth of God's fire burning in me.
He has been patient with me. We waited almost nine years for a child. And he has taught me some of the most valuable lessons in life as we waited. He laughs with me. Every day is a joy because I know he is beside me. He supports me, encourages me and never lets me down. He loves me unconditionally.
As his wife, I've never felt more valued. My husband, in our 11 years of marriage, has shown me the face of God. And there is no greater blessing I can think of than knowing I will see this face every day for more years to come.
Years ago, he asked me, "Will you walk with me to forever?"
I answered, "Yes, I will."
And if he were to ask me, "Do you still want to continue doing so?" I will answer him again and again, "I do! I do!"
Lallaine Gogna
How strong is your marriage?
Lord, bless my marriage and the marriages around me. May Your love abound in us. Amen.
Evil always begets evil. It is not possible to achieve a good end through deliberate acts of evil. Yes, it might seem that we are achieving certain partial goods through, for example, stealing from the rich in order to give to the poor, but all it does is compromise our character and make it easier for the devil to corrupt us at the next opportunity. It may seem expedient to act in a wrong manner at times, but ultimately the truth will come out and we will be called to account for the wrong we have done.
1
As King Antiochus was traversing the inland provinces, he heard that in Persia there was a city called Elymais, famous for its wealth in silver and gold,
2
and that its temple was very rich, containing gold helmets, breastplates, and weapons left there by Alexander, son of Philip, king of Macedon, the first king of the Greeks.
3
He went therefore and tried to capture and pillage the city. But he could not do so, because his plan became known to the people of the city
4
who rose up in battle against him. So he retreated and in great dismay withdrew from there to return to Babylon.
5
While he was in Persia, a messenger brought him news that the armies sent into the land of Judah had been put to flight;
6
that Lysias had gone at first with a strong army and been driven back by the Israelites; that they had grown strong by reason of the arms, men, and abundant possessions taken from the armies they had destroyed;
7
that they had pulled down the Abomination which he had built upon the altar in Jerusalem; and that they had surrounded with high walls both the sanctuary, as it had been before, and his city of Beth-zur.
8
When the king heard this news, he was struck with fear and very much shaken. Sick with grief because his designs had failed, he took to his bed.
9
There he remained many days, overwhelmed with sorrow, for he knew he was going to die.
10
So he called in all his Friends and said to them: "Sleep has departed from my eyes, for my heart is sinking with anxiety.
11
I said to myself: 'Into what tribulation have I come, and in what floods of sorrow am I now!
12
Yet I was kindly and beloved in my rule.' But I now recall the evils I did in Jerusalem, when I carried away all the vessels of gold and silver that were in it, and for no cause gave orders that the inhabitants of Judah be destroyed.
13
I know that this is why these evils have overtaken me; and now I am dying, in bitter grief, in a foreign land."
Psalm 9:2-3. 4 and 6. 16 and 19
R: I will rejoice in your salvation, O Lord.
1 [2]
I will give thanks to you, O LORD, with all my heart; I will declare all your wondrous deeds.
2 [3]
I will be glad and exult in you; I will sing praise to your name, Most High.
(R)
3 [4]
Because my enemies are turned back, overthrown and destroyed before you.
5 [6]
You rebuked the nations and destroyed the wicked; their name you blotted out forever and ever.
(R)
15 [16]
The nations are sunk in the pit they have made; in the snare they set, their foot is caught.
18 [19]
For the needy shall not always be forgotten, nor shall the hope of the afflicted forever perish.
(R)
This encounter with the Sadducees sets the record straight in that we can know that marriage is an institution for earth only. There is no marriage in heaven, or at least not in the sense that we understand it now. The marriage that exists in heaven is that between each of us and the Lamb, Jesus Himself! Let me tell you now, if I have a choice between any person whoever existed and Jesus as a marriage partner I am going to choose Jesus every time!
Luke 20:27-40 (or Matthew 12:46-50)
27
Some Sadducees, those who deny that there is a resurrection, came forward and put this question to him,
28
saying, "Teacher, Moses wrote for us, 'If someone's brother dies leaving a wife but no child, his brother must take the wife and raise up descendants for his brother.'
29
Now there were seven brothers; the first married a woman but died childless.
30
Then the second
31
and the third married her, and likewise all the seven died childless.
32
Finally the woman also died.
33
Now at the resurrection whose wife will that woman be? For all seven had been married to her."
34
Jesus said to them, "The children of this age marry and remarry;
35
but those who are deemed worthy to attain to the coming age and to the resurrection of the dead neither marry nor are given in marriage.
36
They can no longer die, for they are like angels; and they are the children of God because they are the ones who will rise.
37
That the dead will rise even Moses made known in the passage about the bush, when he called 'Lord' the God of Abraham, the God of Isaac, and the God of Jacob;
38
and he is not God of the dead, but of the living, for to him all are alive."
39
Some of the scribes said in reply, "Teacher, you have answered well."
40
And they no longer dared to ask him anything.
think
:
Evil always begets evil.
_________________________________________________________

God's special verse/thought for me today________________
_________________________________________________________

T O D A Y ' S BLESSING LIST
Thank You Lord for:
____________________________________
_______________________________________________________
READ THE BIBLE IN ONE YEAR Ezekiel 5-8
dOing the Will Of the fAtheR
It sounds very mysterious when we put it like that: doing the will of the Father. Yet, this is about as plain as it gets when it comes to asking questions concerning the kind of lives we should be living. Yes, there will always be an element of uncertainty about what the will of God might be for us in a particular situation, but this does not give us the right to therefore absolve ourselves from any and all responsibility of trying to discover what that actually is! Jesus reminds us that His mother and brothers and sisters are those who do the will of His Father in heaven.
It is not enough just to avoid trouble. A literal interpretation of the commandments sees them basically as a collection of "thou shalt nots." To perceive
God's will for us as merely His desire for us to avoid sin is only half the story. It is what we do in a positive sense that will constitute the witness of our lives to God and to the world. Avoiding sin is a good start for a holy life; but holiness is far more than this. It is actually living for the Kingdom of God and bringing this Kingdom into existence starting now. It is this sort of witness that will draw others to Christ and set the world on fire with God's love.
Holiness is a call that God places on all of our lives. It is a "catchall" type of calling that then has to be discerned into its integral parts and then acted upon. This is what discipleship is all about. We need a mentor who can help us discern God's specific call upon our lives and who can then help us to develop the various gifts and talents we have in line with this specific calling. It is here that we have to be willing to stand before the Lord and ask Him what it is that He really wants us to do with our lives. Only then will we know what path we need to walk.
Fr. Steve Tynan, MGL
Have I discerned God's specific call upon my life? Do I know what it is that He wants me to do with my life — how I am to serve in His Kingdom?
Father, You have a plan for my life. Grant me the grace to surrender my life to Your will and embrace it without exception.
St. Gelasius I, Pope, pray for us.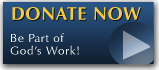 The FEAST is one of the happiest places on earth.

Click Here to find a Feast near you!
KERYGMA TV! is BACK
KERYGMA TV is on a new time slot and new channel Sundays 8 a.m. at IBC 13
Need Counseling? No Landline?
Now, you can use your mobile phone to call a friend for counseling at 09228407031. Or you may call our landlines 7266728, 7264709, 7259999 Mon-Fri 24-hrs, Sat 6am-5pm, Sun 6am-10am
BO BLOGS!
Go to Bo's Official Site and read his almost daily blog! Its not news, but thoughts and musings of Bo Sanchez. Get to know Bo in a more personal way --and find out what it means to live the life of a preacher. You get to enrich your faith as well.
DONATION
Remember to always donate your "first fruits"-not the last. Click on the "Donation" Box under the members menu - and you'll even see links to the nearest branches of the Banks where you can deposit.