READINGS for 2009-11-13
For from the greatness and the beauty of created things their original author, by analogy, is seen. – Wisdom 13:5
Every time someone comments that my daughter is very pretty, my instant response would always be
"Syempre, mana sa ina"
(Of course, she takes after her mother).
I am so in love with my baby daughter. I can go on talking all day about how cute and cuddly she is. She's a perfect baby girl! And I think that God is really great and awesome for giving my daughter to me.
Yet, I cannot help but ask why there are still things that are not as pretty and as perfect about her. I have a lot of "why" questions that I seek answers to. But then again, I'm basing my meaning of beauty on our society's standards.
I should know better. God's perception surpasses man's taste.
Mae Ignacio
Look at and appreciate the beauty around you. Now imagine just how much more beautiful our God is.
Dear Father, thank You for all Your beautiful creations.
The author of this text is very generous indeed. The Psalmist will call fools those who refuse to believe in God (Psalm 14). Yet, there is hope for all who do not know God because the implication of the text is that we can come to knowledge of God through our reason and life's experiences. Unaided reason cannot submit in faith to God, but it can get to the point where it knows that it has to cry out to God for mercy and the grace to enter into a life of faith. One of the problems in today's world is that people do not stop and reflect on the issues that will lead them to such a position. We need to intercede that the blindness of the world would be overcome through the witness of lives of those who have faith.
1
All men were by nature foolish who were in ignorance of God, and who from the good things seen did not succeed in knowing him who is, and from studying the works did not discern the artisan;
2
but either fire, or wind, or the swift air, or the circuit of the stars, or the mighty water, or the luminaries of heaven, the governors of the world, they considered gods.
3
Now if out of joy in their beauty they thought them gods, let them know how far more excellent is the Lord than these; for the original source of beauty fashioned them.
4
Or if they were struck by their might and energy, let them from these things realize how much more powerful is he who made them.
5
For from the greatness and the beauty of created things their original author, by analogy, is seen.
6
But yet, for these the blame is less; for they indeed have gone astray perhaps, though they seek God and wish to find him.
7
For they search busily among his works, but are distracted by what they see, because the things seen are fair.
8
But again, not even these are pardonable.
9
For if they so far succeeded in knowledge that they could speculate about the world, how did they not more quickly find its LORD?
R: The heavens proclaim the glory of God.
1 [2]
The heavens declare the glory of God, and the firmament proclaims his handiwork.
2 [3]
Day pours out the word to day, and night to night imparts knowledge.
(R)
3 [4]
Not a word nor a discourse whose voice is not heard;
4 [5]
through all the earth their voice resounds, and to the ends of the world, their message.
(R)
Jesus tells us that there are many people who stubbornly refuse to address the question of faith in God in their lives. This is unfortunate for them especially if they have been given the opportunity to hear the Gospel! Many today make themselves so busy that they do not have time to reflect upon the meaning of their lives. This is a choice they make and so have only themselves to blame in the final analysis. Yet, at the same time, employers and governments have a natural duty and responsibility to facilitate the opportunity for reflection in the lives of their employees and citizens.
26
Jesus said to his disciples: "As it was in the days of Noah, so it will be in the days of the Son of Man;
27
they were eating and drinking, marrying and giving in marriage up to the day that Noah entered the ark, and the flood came and destroyed them all.
28
Similarly, as it was in the days of Lot: they were eating, drinking, buying, selling, planting, building;
29
on the day when Lot left Sodom, fire and brimstone rained from the sky to destroy them all.
30
So it will be on the day the Son of Man is revealed.
31
On that day, a person who is on the housetop and whose belongings are in the house must not go down to get them, and likewise a person in the field must not return to what was left behind.
32
Remember the wife of Lot.
33
Whoever seeks to preserve his life will lose it, but whoever loses it will save it.
34
I tell you, on that night there will be two people in one bed; one will be taken, the other left.
35
And there will be two women grinding meal together; one will be taken, the other left."
36 37
They said to him in reply, "Where, Lord?" He said to them, "Where the body is, there also the vultures will gather."
think:
We need to intercede that the blindness of the world would be overcome through the witness of the lives of those who have faith.
_________________________________________________________

God's special verse/thought for me today________________
_________________________________________________________

T O D A Y ' S BLESSING LIST
Thank You Lord for:
____________________________________
_______________________________________________________
READ THE BIBLE IN ONE YEAR Jeremiah 39-42
indiffeRence is the mOdeRn-dAy epidemic
Moral indifference is the modern-day scourge of society. All it takes for evil to flourish is for the good to remain silent. This is so so true. In many of the affluent countries, basic moral principles are being "put to the sword." The traditional definition of the family is being rewritten in order to accommodate those with homosexual preference. Two people of the same sex may have some sort of love for each other but it is not the same kind of love that is at the basis of the traditional human family. This is completely ridiculous — they cannot be a family as it is not possible for two men or two women to produce a child on their own. And this is only one of the many legal reinterpretations going on.
I do not want to focus on a particular issue here but the general one on the decline of traditional morality as the basis for human actions, particularly as regards our relationships with one another. Can a Christian stand by and watch all this happen without saying anything? I do not think so! There is a legal principle that goes something like this: silence is acquiescence. We cannot be silent. We must speak up for the truth and we must be ready to argue well the positions we take.
In order to argue the Christian position on a point of morality, we must first be conversant with it ourselves. This means that we will probably have to make the effort to study some of these issues, particularly the more prominent ones, and the ones we know least about, in order to be able to enter into the various discussions going on. The Church is not going to compromise its position on the various moral issues at stake today. It will remain faithful to its position of the last few millennia. Let us hope and pray that the world does not abandon the moral anchors of human society in the name of expediency and a false compassion. We mustbe willing to stand and live by the truth no matter what the cost.
Fr. Steve Tynan, MGL
Where do I stand on the various moral issues in today's society? Do I follow the teachings of the Church? Do I know what the Church teaches?
Holy Spirit, help me to open my heart and mind to the truth of who I am as a human person created in Your image and likeness. Never let me abandon this iconography for anything the world may offer me.
St. France Xavier Cabrini, Virgin, pray for us.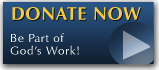 The FEAST is one of the happiest places on earth.

Click Here to find a Feast near you!
KERYGMA TV! is BACK
KERYGMA TV is on a new time slot and new channel Sundays 8 a.m. at IBC 13
Need Counseling? No Landline?
Now, you can use your mobile phone to call a friend for counseling at 09228407031. Or you may call our landlines 7266728, 7264709, 7259999 Mon-Fri 24-hrs, Sat 6am-5pm, Sun 6am-10am
BO BLOGS!
Go to Bo's Official Site and read his almost daily blog! Its not news, but thoughts and musings of Bo Sanchez. Get to know Bo in a more personal way --and find out what it means to live the life of a preacher. You get to enrich your faith as well.
DONATION
Remember to always donate your "first fruits"-not the last. Click on the "Donation" Box under the members menu - and you'll even see links to the nearest branches of the Banks where you can deposit.