READINGS for 2009-11-12
"For just as lightning flashes and lights up the sky from one side to the other, so will the Son of Man..." – Luke 17:24
Today I turn 45! It seems like yesterday I was in Prep. I would anxiously wait for school bus #8 to go to school and #18 to take me home at the end of the day. I would look forward to Sundays because Mommy and Daddy would take my brother and me to Aristocrat's chicken barbeque after Mass.
I also remember the menu we had in the seminary per day. I also recall the bullies (I was only 4'11" in fourth year!). Then on to college as an engineering student. My stint in Motorola as an engineer then as a manager… how I met my wife and how we fell in love… the other companies I worked for and the successful business my wife and I set up. Most of all, my spiritual journey with the Lord. Wow! All those years just flew by.
I can only be thankful to the Lord for everything He has done for me and through me. And I continue to look forward to what we would be doing together in the future.
Yes, like lightning all those years just passed. But each moment is meaningful because I know God has a plan I'm part of. Whether on earth or in heaven, I have a lot to look forward to — for Jesus is my Savior!
Ariel Driz
"For I know well the plans I have in mind for you, says the LORD, plans for your welfare, not for woe! plans to give you a future full of hope." (Jeremiah 29:11)
Lord, Your coming is a source of expectation, not fear. The best is yet to come!
Wisdom is only true wisdom if it is rooted in faith in God. Without God, wisdom is merely natural knowledge. Now, such knowledge can lead us to God but it cannot bring us into relationship with God — only faith can do that. It is important that we realize this because we live in a world which is increasingly being directed by thought devoid of true submission to God, that is, built purely on the principles of empirical science. Such a world will eventually lose ALL respect for the dignity of human life, as rationally speaking, this is merely intuition, not knowledge, apart from faith in God.
22
In Wisdom is a spirit intelligent, holy, unique, manifold, subtle, agile, clear, unstained, certain, not baneful, loving the good, keen, unhampered, beneficent,
23
kindly, firm, secure, tranquil, all-powerful, all-seeing, and pervading all spirits, though they be intelligent, pure and very subtle.
24
For Wisdom is mobile beyond all motion, and she penetrates and pervades all things by reason of her purity.
25
For she is an aura of the might of God and a pure effusion of the glory of the Almighty; therefore nought that is sullied enters into her.
26
For she is the refulgence of eternal light, the spotless mirror of the power of God, the image of his goodness.
27
And she, who is one, can do all things, and renews everything while herself perduring; and passing into holy souls from age to age, she produces friends of God and prophets.
28
For there is nought God loves, be it not one who dwells with Wisdom.
29
For she is fairer than the sun and
surpasses every constellation of the stars. Compared to light, she takes precedence;
30
for that, indeed, night supplants, but wickedness prevails not over Wisdom.
8:
1
Indeed, she reaches from end to end mightily and governs all things well.
Psalm 119:89. 90. 91. 130. 135. 175
R: Your word is for ever, O Lord.
89
Your word, O LORD, endures forever; it is firm as the heavens.
(R)
90
Through all generations your truth endures; you have established the earth, and it stands firm.
(R)
91
According to your ordinances they still stand firm; all things serve you.
(R)
130
The revelation of your words sheds light, giving understanding to the simple.
(R)
135
Let your countenance shine upon your servant, and teach me your statutes.
(R)
175
Let my soul live to praise you, and may your ordinances help me.
(R)
There is no guarantee that people will listen when we proclaim the Gospel. Many who heard the Gospel from Jesus failed to respond to His words! How much more may they fail to respond to our witness as ours is far less perfect than Jesus'? However, this should not be a source of discouragement for us; we should realize that this is the natural state of affairs and proceed as best we can with our ministries. Let us simply pray that we would be faithful in discharging our duty to evangelize and leave the conversion of the individuals in the hands of God!
20
Asked by the Pharisees when the kingdom of God would come, he said in reply, "The coming of the kingdom of God cannot be observed,
21
and no one will announce, 'Look, here it is,' or, 'There it is.' For behold, the kingdom of God is among you."
22
Then he said to his disciples, "The days will come when you will long to see one of the days of the Son of Man, but you will not see it.
23
There will be those who will say to you, 'Look, there he is,' or 'Look, here he is.' Do not go off, do not run in pursuit.
24
For just as lightning flashes and lights up the sky from one side to the other, so will the Son of Man be in his day.
25
But first he must suffer greatly and be rejected by this generation."
think:
Wisdom is only true wisdom if it is rooted in faith in God.
_________________________________________________________

God's special verse/thought for me today________________
_________________________________________________________

T O D A Y ' S BLESSING LIST
Thank You Lord for:
____________________________________
_______________________________________________________
READ THE BIBLE IN ONE YEAR Jeremiah 35-38
WhAt is the nAtuRe Of tRue WisdOm?
I think every Christian should regularly read through the Book of Wisdom and every other part of the wisdom collection of the Scriptures. Why do I believe this? Because we live in a world where there are all sorts of powers and authority purporting to have wisdom, though it is questionable if there is really any wisdom at all in the vast majority of them. At least, it is questionable as to whether the truths they claim to represent actually have much bearing and relevance as regards eternal life. The world is very good at giving advice on how to get along with its ways and be successful worldly people. The problem with this is, it will not necessarily help us get to the goal of eternal life. The world's wisdom is, if you can call it that, very short-sighted and without much relevance for the deeper aspects of human living. In other words, the wisdom of the world has about as much moral substance as fairy floss has matter and density.
These are fighting words, I know, but I think they are necessary ones we have to hear if we are going to avoid rushing headlong down the path of moral self-destruction and ultimately annihilation. Hedonism, drugs, alcohol, pleasure, lack of responsibility, lack of respect for elders, and so on are all growing at an alarming rate among our youth. And despite what conventional wisdom might argue, I believe it is at least as bad in the more affluent portions of
society as in the poorer ones.
The wisdom literature of the Scriptures holds at least a partial antidote to the present madness of society. The trouble is whether or not the world is willing to change its ways. At least, as Christians, we should have a natural respect for the Word of God. It is probably up to us to be the examples for the world to follow. This means that we need to take up the Scriptures to a greater degree and choose to live by them. Let us root out any compromise to the truth in our lives so that we can truly witness to the power of the Word of God to lead us to eternal happiness, truth and fulfillment.
Am I a child of the world or of the Word? Am I willing to be more committed to making obedience to the Word of God a stronger part of my life?
Jesus, You always lived according to the Word and will of Your Father in Heaven. Help me to listen to the wisdom You have for my life and to put it into practice.
St. Josaphat, Bishop and Martyr, pray for us.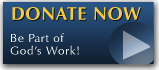 The FEAST is one of the happiest places on earth.

Click Here to find a Feast near you!
KERYGMA TV! is BACK
KERYGMA TV is on a new time slot and new channel Sundays 8 a.m. at IBC 13
Need Counseling? No Landline?
Now, you can use your mobile phone to call a friend for counseling at 09228407031. Or you may call our landlines 7266728, 7264709, 7259999 Mon-Fri 24-hrs, Sat 6am-5pm, Sun 6am-10am
BO BLOGS!
Go to Bo's Official Site and read his almost daily blog! Its not news, but thoughts and musings of Bo Sanchez. Get to know Bo in a more personal way --and find out what it means to live the life of a preacher. You get to enrich your faith as well.
DONATION
Remember to always donate your "first fruits"-not the last. Click on the "Donation" Box under the members menu - and you'll even see links to the nearest branches of the Banks where you can deposit.