READINGS for 2009-11-06
"Those who have never been told of him shall see, and those who have never heard of him shall understand." – Romans 15:21
As we drove through the gates of Manila City Jail for Women, we were apprehensive about how the prisoners would receive us. As the national coordinator for Rosary for Life Inc., I was going to speak to them about praying the rosary to help stop abortion and to respect life whether in the womb or in old age. Will they listen?
These women were housed there temporarily until they were finally sentenced. Their matron was telling us of their varied cases: drugs, drug peddling, murder, robbery and many more. Young and old, they came from both poor and affluent families. And, the ironic thing was, many of them have had abortions.
Calling on Jesus, the Holy Spirit, all the saints in heaven and Mother Mary, I started to speak to them about God's love, His greatness and the sanctity of life. They listened, they saw and they understood, just as our reading today says.
As God's servant and messenger, that experience made me more confident every time I go out to proclaim His Word.
Chelle Crisanto
Don't be afraid to speak about Jesus. Whether you're eloquent or not, remember that the convincing power of the Holy Spirit is there to aid you.
Lord Holy Spirit, use me to speak Your message to others today.
Paul wants to remind the Romans of their responsibility to live the Christian life. Each of us has this responsibility to one another. We have a duty to one another to try to ensure that we all remain faithful to the Gospel. We are not called to be busybodies but we should be 'looking out' for one another so that if one of us should stray from the path of the Gospel, the others will see it as their duty of love to call him or her back to the life of truth.
14
I myself am convinced about you, my brothers and sisters, that you yourselves are full of goodness, filled with all knowledge, and able to admonish one another.
15
But I have written to you rather boldly in some respects to remind you, because of the grace given me by God
16
to be a minister of Christ Jesus to the Gentiles in performing the priestly service of the gospel of God, so that the offering up of the Gentiles may be acceptable, sanctified by the holy Spirit.
17
In Christ Jesus, then, I have reason to boast in what pertains to God.
18
For I will not dare to speak of anything except what Christ has accomplished through me to lead the Gentiles to obedience by word and deed,
19
by the power of signs and wonders, by the power of the Spirit [of God], so that from Jerusalem all the way around to Illyricum I have finished preaching the gospel of Christ.
20
Thus I aspire to proclaim the gospel not where Christ has already been named, so that I do not build on another's foundation,
21
but as it is written: "Those who have never been told of him shall see, and those who have never heard of him shall understand."
R: The Lord has revealed to the nations his saving power.
1
Sing to the LORD a new song, for he has done wondrous deeds; his right hand has won victory for him, his holy arm.
(R)
2
The LORD has made his salvation known in the sight of the nations he has revealed his justice.
3
He has remembered his kindness and his faithfulness toward the house of Israel.
(R)
All the ends of the earthhave seen the salvation by our God.
4
Sing joyfully to the LORD, all you lands; break into song; sing praise.
(R)
Stewardship is an important aspect of any person's life but especially to the Christian as we have been entrusted with the greatest and most powerful gift of all, the Gospel. It is our duty to share it with others, not an option. It is exactly the same with every gift God has given us — we are to use them all for the building up the Kingdom of God and not just for selfish purposes.
1
Jesus said to his disciples, "A rich man had a steward who was reported
r
to him for squandering his property.
2
He summoned him and said, 'What is this I hear about you? Prepare a full account of your stewardship, because you can no longer be my steward.'
3
The steward said to himself, 'What shall I do, now that my master is taking the position of steward away from me? I am not strong enough to dig and I am ashamed to beg.
4
I know what I shall do so that, when I am removed from the stewardship, they may welcome me into their homes.'
5
He called in his master's debtors one by one. To the first he said, 'How much do you owe my master?'
6
He replied, 'One hundred measures of olive oil.' He said to him, 'Here is your promissory note. Sit down and quickly write one for fifty.'
7
Then to another he said, 'And you, how much do you owe?' He replied, 'One hundred measures of wheat.' He said to him, 'Here is your promissory note; write one for eighty.'
8
And the master commended that dishonest steward for acting prudently. "For the children of this world are more prudent in dealing with their own generation than are the children of light."
think:
If one of us should stray from the path of the Gospel, it is our duty of love to call him or her back to the life of truth.
_________________________________________________________

God's special verse/thought for me today________________
_________________________________________________________

T O D A Y ' S BLESSING LIST
Thank You Lord for:
____________________________________
_______________________________________________________
READ THE BIBLE IN ONE YEAR Jeremiah 11-14
WhO Will WelcOme yOu intO heAven?
I think it is John Chrysostom, when writing one of his commentaries on the New Testament, who tells us that it will be the poor who will welcome the rich into heaven. It is thus an appropriate question to ask the rich of this world, "Who are your friends among the poor?" If we are wealthy, then we should ensure that we use our wealth well to make friends with the poor so that on Judgment Day we will have people to welcome us into heaven.
Wealth in today's world is an interesting commodity — like anything else, it can be used for good or evil. How do we use the wealth that God has given us? I am not saying that it is sinful to live a comfortable life — it is not. However, if we are living a comfortable life and we have no concern at all for the poor, then there could be a problem there, especially if we have wealth to spare. What about being responsible and storing up a little in case of hard times? No problem there either, but what do you mean by "a little?"
Ultimately we will have to ask ourselves what level of lifestyle do we think is justifiable given the situation of others around us? This will differ from person to person and place to place. The people who have the most to fear here are those who use public monies in a corrupt fashion. It is these people for whom the Old Testament prophets save their harshest condemnations. Maybe it is not up to me to judge an individual and what he or she does but I know for sure that those who amass ill-gotten wealth at the expense of the poor and powerless will be brought to account eventually.
It is a sobering reality to know that God will judge us in the end. It is a consoling reality to know that He is merciful and just. It is up to us as individuals to ensure that we can stand before Him without fear. How do we do this? By simply living holy and just lives ourselves — living according to God's will and helping others to do the same
.
Fr. Steve Tynan, MGL
What areas of my life do I need to change in order to live a life more faithful to God's commandments?
Holy Spirit, help me to be strong enough to face the truth of how I live my life and make whatever changes may be necessary to make it better.
St. Demetrian, Bishop, pray for us.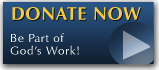 The FEAST is one of the happiest places on earth.

Click Here to find a Feast near you!
KERYGMA TV! is BACK
KERYGMA TV is on a new time slot and new channel Sundays 8 a.m. at IBC 13
Need Counseling? No Landline?
Now, you can use your mobile phone to call a friend for counseling at 09228407031. Or you may call our landlines 7266728, 7264709, 7259999 Mon-Fri 24-hrs, Sat 6am-5pm, Sun 6am-10am
BO BLOGS!
Go to Bo's Official Site and read his almost daily blog! Its not news, but thoughts and musings of Bo Sanchez. Get to know Bo in a more personal way --and find out what it means to live the life of a preacher. You get to enrich your faith as well.
DONATION
Remember to always donate your "first fruits"-not the last. Click on the "Donation" Box under the members menu - and you'll even see links to the nearest branches of the Banks where you can deposit.