READINGS for 2009-11-05
"In just the same way, I tell you, there will be rejoicing among the angels of God over one sinner who repents." – Luke 15:10
One morning, we found three-day-old kittens under the narra tree in front of our house. We tried to nurture the little ones to life but they could not be saved.
It's like that with our spiritual lives. If we're not properly nourished with the Word of God, we too perish. That's why, at every opportunity, we share God's Word with others.
Once, our uncle's clan members came to the house to give his son a despedida. We shared with them about how God has been moving in our lives. And we were happy that our sharing touched my cousin, who was our target for evangelism.
But what was more surprising was my uncle's response. He approached us repentantly confiding about his long-term live-in situation. We told him to see a priest and have a Confession.
Four months later, my uncle suffered a heart attack and died. We knew that his repentant heart had brought him back to God's grace. With the angels, we rejoiced that prodigal sons have returned.
Rolly España
God is not a distant Father but One who is just waiting for us to return to Him.
Heavenly Father, we thank You for waiting and looking for us, Your prodigal sons. Grant us always the grace to return.
The choices you and I make in life do have an effect on others whether we like it or not. This is especially so if we hold positions of responsibility of any sort as people look up to us, to our example for inspiration and even hope. It is important we realize this as we will then know that we have to take our decisions seriously because of the effect they have on others.
7
Brothers and sisters: None of us lives for oneself, and no one dies for oneself.
8
For if we live, we live for the Lord, and if we die, we die for the Lord; so then, whether we live or die, we are the Lord's.
9
For this is why Christ died and came to life, that he might be Lord of both the dead and the living.
10
Why then do you judge your brother? Or you, why do you look down on your brother? For we shall all stand before the judgment seat of God;
11
for it is written: "As I live, says the Lord, every knee shall bend before me, and every tongue shall give praise to God."
12
So then each of us shall give an account of himself to God.
R: I believe that I shall see the good things of the Lord in the land of the living.
1
The LORD is my light and my salvation; whom should I fear? The LORD is my life's refuge; of whom should I be afraid?
(R)
4
One thing I ask of the LORD; this I seek, to dwell in the house of the LORD all the days of my life, that I may gaze on the loveliness of the LORD and contemplate his temple.
(R)
13
I believe that I shall see the bounty of the LORD in the land of the living.
14
Wait for the LORD with courage; be stouthearted, and wait for the LORD.
(R)
God does not want to lose even one of us to the devil. He will keep searching for us no matter how far we stray or how badly lost we may be. The thing is, if we do not want to return to Him, we do not have to. He loves us so much that He has given us the power to even reject Him. This fact reveals to us the frightening power of love and also its inherent hope and trust. Let us pray that we choose well.
1
The tax collectors and sinners were all drawing near to listen to Jesus,
2
but the Pharisees and scribes began to complain, saying, "This man welcomes sinners and eats with them."
3
So to them he addressed this parable.
4
"What man among you having a hundred sheep and losing one of them would not leave the ninety-nine in the desert and go after the lost one until he finds it?
5
And when he does find it, he sets it on his shoulders with great joy
6
and, upon his arrival home, he calls together his friends and neighbors and says to them, 'Rejoice with me because I have found my lost sheep.'
7
I tell you, in just the same way there will be more joy in heaven over one sinner who repents than over ninety-nine righteous people who have no need of repentance.
8
"Or what woman having ten coins and losing one would not light a lamp and sweep the house, searching carefully until she finds it?
9
And when she does find it, she calls together her friends and neighbors and says to them, 'Rejoice with me because I have found the coin that I lost.'
10
In just the same way, I tell you, there will be rejoicing among the angels of God over one sinner who repents."
think
:
The Lord loves us so much that He has given us the power to even reject Him.
_________________________________________________________

God's special verse/thought for me today________________
_________________________________________________________

T O D A Y ' S BLESSING LIST
Thank You Lord for:
____________________________________
_______________________________________________________
READ THE BIBLE IN ONE YEAR Jeremiah 8-10
gOd cAlls All Of us tO AccOunt
The words of Paul to the Romans that frame this reflection are not meant to put the "fear of God" into us, but I do believe they should cause us to reflect a little on the way we live our lives. Earthly eyes do not have the capacity to see everything we do and think — God's, however, do. Again, this ought not cause us to fear God unless we have something we want to hide from Him, and in that case we do have every reason to be fearful if we are not going to repent
of our wrongdoing and sins.
Our God is a God of love who is always willing to forgive us should we come to Him in repentance so there is ultimately nothing to fear if we live in the light of His truth. I think we can tend to fear God a little simply because we choose not to live in the light of His truth and we allow sin to enter our lives. The
problem with sin is that it can be very seductive and even more difficult to remove from our lives once we let it in. The better option is to never allow it into our lives.
Given that we are all sinners, perhaps the best advice we can receive is to repent of our sins and then seek to live according to the will of God and His commandments from that point on. If we do this, we will have little to fear, and sin will find it very difficult to find its way into our lives. The challenge here is to recognize this truth and surrender to it such that we do not allow sin to entice us away from the path God sets before us.
This may sound like the recipe for a somewhat boring sort of life, but I can assure you, it is not. Living according to God's will is to live a completely fulfilling life in terms of what is good for us as human beings. So much of the pleasures of the world are disordered in one way or another such that the pleasure they give can never fulfill us as it is not truly a part of who we are as God's children, His creation.
Fr. Steve Tynan, MGL
Do I find that the pleasures I seek truly satisfy me or that they are here for a while and then disappear? If we live in the will of God they will endure forever.
Father, You have created us to be with You forever in Your Kingdom. Help me to prepare well for this wonderful gift.
St. Bertilla, Virgin, pray for us.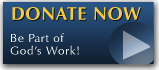 The FEAST is one of the happiest places on earth.

Click Here to find a Feast near you!
KERYGMA TV! is BACK
KERYGMA TV is on a new time slot and new channel Sundays 8 a.m. at IBC 13
Need Counseling? No Landline?
Now, you can use your mobile phone to call a friend for counseling at 09228407031. Or you may call our landlines 7266728, 7264709, 7259999 Mon-Fri 24-hrs, Sat 6am-5pm, Sun 6am-10am
BO BLOGS!
Go to Bo's Official Site and read his almost daily blog! Its not news, but thoughts and musings of Bo Sanchez. Get to know Bo in a more personal way --and find out what it means to live the life of a preacher. You get to enrich your faith as well.
DONATION
Remember to always donate your "first fruits"-not the last. Click on the "Donation" Box under the members menu - and you'll even see links to the nearest branches of the Banks where you can deposit.