READINGS for 2009-11-03
Since we have gifts that differ according to the grace given to us, let us exercise them. – Romans 12:6
I was watching a badminton game on TV and admired how the players hit the shuttlecock with great speed and agility. What seemed to me as magic tricks and death-defying stunts came to them naturally. I, too, play badminton, but I know that no matter how much I practice, I will never play like them. One look at my very flat feet will explain everything.
Sure, playing badminton isn't my gift. But that doesn't make me less blessed. I used to feel embarrassed and awkward talking about my talents. But I realize now that God has blessed us all with special gifts. There are things we labor at but there are also things we can do effortlessly. He planted those gifts in us. It is now our task to make those seeds grow. I have grown into a deeper appreciation of the things I do well — writing, public speaking, leading and facilitating groups, research, organizing events, having a good eye for detail. I constantly work at improving these talents. Growing into an awareness and acceptance of my gifts has both humbled and encouraged me to share them with others. Because I know that these gifts that make me special are the very tools by which I can bless the world.
Cess Cosico
What are your gifts? Use them to bless the world today!
Lord, help me nurture and share the gifts You have bestowed on me.
Paul exhorts the Romans and, through them, us when he tells them that their love should never be a pretense. There is little worse than an insincere person as one never knows where one stands with them. Also, true love does not know the meaning of insincerity, as it will never have anything to do with such an action. When we choose to love another person let us be sure that we are both sincere and willing to carry our love to its proper end.
5
Brothers and sisters: We, though many, are one body in Christ and individually parts of one another.
6
Since we have gifts that differ according to the grace given to us, let us exercise them: if prophecy, in proportion to the faith;
7
if ministry, in ministering; if one is a teacher, in teaching;
8
if one exhorts, in exhortation; if one contributes, in generosity; if one is over others, with diligence; if one does acts of mercy, with cheerfulness.
9
Let love be sincere; hate what is evil, hold on to what is good;
10
love one another with mutual affection; anticipate one another in showing honor.
11
Do not grow slack in zeal, be fervent in spirit, serve the Lord.
12
Rejoice in hope, endure in affliction, persevere in prayer.
13
Contribute to the needs of the holy ones, exercise hospitality.
14
Bless those who persecute you, bless and do not curse them.
15
Rejoice with those who rejoice, weep with those who weep.
16
Have the same regard for one another; do not be haughty but associate with the lowly.
R: In you, O Lord, I have found my peace.
1
O LORD, my heart is not proud, nor are my eyes haughty; I busy not myself with great things, nor with things too sublime for me.
(R)
2
Nay rather, I have stilled and quieted my soul like a weaned child. Like a weaned child on its mother's lap, so is my soul within me.
(R)
3
O Israel, hope in the LORD, both now and forever.
(R)
It is always easier for the insider to realize and know the full meaning of the words of his master. If we are on the outside of a group there is always something mysterious that seems to bind those within the group together that we cannot experience. This is why the witness of our lives as Christians is so important. It is the way we love one another that will be the turning point in the lives of those who do not know Jesus — when they both experience that love from us and when they see it in our love for one another.
15
One of those at table with Jesus said to him, "Blessed is the one who will dine in the kingdom of God."
16
He replied to him, "A man gave a great dinner to which he invited many.
17
When the time for the dinner came, he dispatched his servant to say to those invited, 'Come, everything is now ready.'
18
But one by one, they all began to excuse themselves. The first said to him, 'I have purchased a field and must go to examine it; I ask you, consider me excused.'
19
And another said, 'I have purchased five yoke of oxen and am on my way to evaluate them; I ask you, consider me excused.'
20
And another said, 'I have just married a woman, and therefore I cannot come.'
21
The servant went and reported this to his master. Then the master of the house in a rage commanded his servant, 'Go out quickly into the streets and alleys of the town and bring in here the poor and the crippled, the blind and the lame.'
22
The servant reported, 'Sir, your orders have been carried out and still there is room.'
23
The master then ordered the servant, 'Go out to the highways and hedgerows and make people come in that my home may be filled.
24
For, I tell you, none of those men who were invited will taste my dinner.' "
think:
It is the way we love one another that will be the turning point in the lives of those who do not know Jesus.
_________________________________________________________

God's special verse/thought for me today________________
_________________________________________________________

T O D A Y ' S BLESSING LIST
Thank You Lord for:
____________________________________
_______________________________________________________
READ THE BIBLE IN ONE YEAR Jeremiah 1-4
When you take an interest in the affairs of the world and read about the "goings on" in it, it is quite easy to come to the conclusion that people do not seem to be terribly interested in the difference between right and wrong per se. There seems to be more attention given to discovering what will work or what will get a particular job done in the most efficient, and usually cheapest way. If this is the way people are going to live then we are in for a disaster of calamitous proportions. Why do I say this? Simply reflecting upon the Scriptures will tell us that there is more to life than efficiency and profit — it is whether or not we live a "good life" that will determine our place in eternity … or not.
Paul tells us that we should always prefer good. A consequence of this is that we can never employ an evil means even if we intend to bring about a good end. People argue that dropping the nuclear bombs on Hiroshima and Nagasaki was the right and good thing to do because it was designed to quickly bring about the end of the war and this saved thousands, maybe millions of lives. This argument, though correct from a utilitarian point of view, is
unacceptable to a Christian. Why? In the first instance, one bomb would have been sufficient for that end, so why drop two? But even if there was only one bomb, the loss of innocent lives caused by the dropping of a nuclear bomb is totally unacceptable. It is never right to take an innocent person's life no matter how many others we might save by doing so.
The moral life requires that we examine our choices carefully so that we will always choose to act for the good of ourselves and others, and never employ evil as a means to attaining a good result. Sometimes this will mean that we will have to endure greater suffering in deference to choosing good over evil. So be it. Jesus chose the suffering of the cross in order to bring about our salvation; sometimes, because of the sinfulness of the world and humanity, we will be forced to choose similarly.
Fr. Steve Tynan, MGL
How carefully do I examine the moral choices I make each day? Do I always choose to act for good and avoid evil?
Holy Spirit, help me to embrace fully the call of the Gospel to make truth and goodness the focus of all that I do in life.
St. Martin de Porres, Religious, pray for us.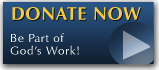 The FEAST is one of the happiest places on earth.

Click Here to find a Feast near you!
KERYGMA TV! is BACK
KERYGMA TV is on a new time slot and new channel Sundays 8 a.m. at IBC 13
Need Counseling? No Landline?
Now, you can use your mobile phone to call a friend for counseling at 09228407031. Or you may call our landlines 7266728, 7264709, 7259999 Mon-Fri 24-hrs, Sat 6am-5pm, Sun 6am-10am
BO BLOGS!
Go to Bo's Official Site and read his almost daily blog! Its not news, but thoughts and musings of Bo Sanchez. Get to know Bo in a more personal way --and find out what it means to live the life of a preacher. You get to enrich your faith as well.
DONATION
Remember to always donate your "first fruits"-not the last. Click on the "Donation" Box under the members menu - and you'll even see links to the nearest branches of the Banks where you can deposit.