READINGS for 2009-10-31
HumIlITy WINS GoD'S fAVoR
"For everyone who exalts himself will be humbled , but the one who humbles himself will be exalted." – Luke 14:11
I am the youngest in a brood of five. One January, when I was 30, I was forcefully thrown out of our home for not giving in to my whole family's wish of dropping my current girlfriend to pursue another woman. The latter, they thought, would give me the financial security I needed. While my family had the best of intentions for me, they weren't for the right reasons.
In a span of 12 months, I humbly approached them one by one to ask for their forgiveness and understanding. It was during this time that I began to feel like a failure because my family didn't believe that I could make a decent living on my own.
Living alone was indeed a challenging reality for me. But, by the mercy of God, as I made peace with my family that year, my career — which was going nowhere — turned around tremendously. Since then, I've enjoyed God's unfailing provisions for my life.
I believe God allows certain things to happen for us to see our nothingness before Him and to bring out the best in us. In moments of trials, let us see it as an opportunity to shine for God's purpose and glory.
Jess Santos
What areas in your life does God want you to humble yourself so He can bring out the best in you?
Lord, help me see Your mighty hand and work in my life. Help me humble myself and bring out the best in me.
Paul knows that it is not God's fault that the Jewish people, in the majority, have rejected the Gospel and failed to recognize Jesus as the Messiah. This is the
nature of free will in that we are powerless to make the choices of others no matter how much we want to and no matter how much we might believe it would be in
their interest. We have to learn to let others come to faith along their own path and in their own time.
Romans 11:1-2a. 11-12. 25-29
1
Brothers and sisters: I ask, then, has God rejected his people? Of course not! For I too am a child of Israel, a descendant of Abraham, of the tribe of Benjamin.
2
God has not rejected his people whom he foreknew. Do you not know what the scripture says about Elijah, how he pleads with God against Israel?
11
Hence I ask, did they stumble so as to fall? Of course not! But through their transgression salvation has come to the Gentiles, so as to make them jealous.
12
Now if their transgression is enrichment for the world, and if their diminished number is enrichment for the Gentiles, how much more their full number.
25
I do not want you to be unaware of this mystery, brothers, so that you will not become wise [in] your own estimation: a hardening has come upon Israel in part, until the full number of the Gentiles comes in,
26
and thus all Israel will be saved, as it is written: "The deliverer will come out of Zion, he will turn away godlessness from Jacob;
27
and this is my covenant with them when I take away their sins."
28
In respect to the gospel, they are enemies on your account; but in respect to election, they are beloved because of the patriarchs.
29
For the gifts and the call of God are irrevocable.
Psalm 94:12-13a. 14-15. 17-18
R: The Lord will not abandon his people.
12
Blessed the man whom you instruct, O LORD, whom by your law you teach,
13
giving him rest from evil days.
(R)
14
For the LORD will not cast off his people, nor abandon his inheritance;
15
but judgment shall again be with justice, and all the upright of heart shall follow it.
(R)
17
Were not the LORD my help, I would soon dwell in the silent grave.
18
When I say, "My foot is slipping," your mercy, O LORD, sustains me.
(R)
Jesus reminds His disciples of the need for humility when working for the Kingdom of God. If we choose the path of humility no one can humiliate us; in fact the only thing that can happen to us is that we will be honored by being asked to step up to a higher place. But then, in the Kingdom of God, I do not think there is much call for seeking places of honor as we will be participating in the greatest honor possible, namely, living with God face-to-face. We could not ask for any more than this.
1
On a sabbath he went to dine at the home of one of the leading Pharisees, and the people there were observing him carefully.
7
He told a parable to those who had been invited, noticing how they were choosing the places of honor at the table.
8
"When you are invited by someone to a wedding banquet, do not recline at table in the place of honor. A more distinguished guest than you may have been invited by him,
9
and the host who invited both of you may approach you and say, 'Give your place to this man,' and then you would proceed with embarrassment to take the lowest place.
10
Rather, when you are invited, go and take the lowest place so that when the host comes to you he may say, 'My friend, move up to a higher position.' Then you will enjoy the esteem of your companions at the table.
11
For everyone who exalts himself will be humbled, but the one who humbles himself will be exalted."
think:
We have to learn to let others come to faith along their own path and in their own time.
_________________________________________________________

God's special verse/thought for me today________________
_________________________________________________________

T O D A Y ' S BLESSING LIST
Thank You Lord for:
____________________________________
_______________________________________________________
READ THE BIBLE IN ONE YEAR Isaiah 57-60
AbOut fAlse And ReAl humility
Is Jesus teaching us today something about table manners and etiquette? Knowing Him a bit we can be sure that Jesus is never concerned with such trivial things.
What then is He teaching with this parable? I think it is quite clear that Jesus is giving here a lesson on humility. Real humility is so difficult a virtue. There is always the danger of displaying false humility which was humorously expressed in a man saying, "I am so proud of having become so humble." Another kind of false humility is when I humble myself in order to be praised, or in biblical language, to be exalted. Modern people do not like the word 'humility.' In a society where it is important to succeed and "climb the ladder," it seems foolish to put oneself down while others will take advantage and grab what actually belongs to me. If we think this is real humility, we are wrong. Mary is known as a model of humility, but she never put herself down but was always herself. And Jesus was not a demure person but asserted Himself always. He, too, was always Himself. This indicates that our image of humility
might be wrong.
To be myself — that's the key to real humility. I see and acknowledge my talents as well as my weaknesses. I admit that God has given me many gifts which I use and for which I thank the Lord, but I also admit that I don't have certain gifts others have received. And so I place myself always in the right place, never higher or lower than where I belong. I become free from anxiety and from the fear of losing face. I don't focus anymore so much on myself; the Other now becomes the focus in my life. All this makes me a very balanced person. Isn't it worthwhile to strive for it?
Of course, it's not easy. It goes against a deeply rooted instinct, our deeply rooted human pride. No, it is not easy. The German word for humility is "Demut." The last part, "mut" means courage. In other words, humility is not a virtue for the weak and for cowards, because it needs a lot of courage to be real humble. Let's pray for that courage.
Fr. Rudy Horst, SVD
What is humility for me? Have I tried to grow in this virtue?
Lord, continue to teach me real humility and give me the courage to practice it. Take away from me all fears and help me to be always myself.
St. Wolfgang, Bishop, pray for us.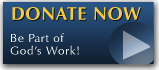 The FEAST is one of the happiest places on earth.

Click Here to find a Feast near you!
KERYGMA TV! is BACK
KERYGMA TV is on a new time slot and new channel Sundays 8 a.m. at IBC 13
Need Counseling? No Landline?
Now, you can use your mobile phone to call a friend for counseling at 09228407031. Or you may call our landlines 7266728, 7264709, 7259999 Mon-Fri 24-hrs, Sat 6am-5pm, Sun 6am-10am
BO BLOGS!
Go to Bo's Official Site and read his almost daily blog! Its not news, but thoughts and musings of Bo Sanchez. Get to know Bo in a more personal way --and find out what it means to live the life of a preacher. You get to enrich your faith as well.
DONATION
Remember to always donate your "first fruits"-not the last. Click on the "Donation" Box under the members menu - and you'll even see links to the nearest branches of the Banks where you can deposit.