READINGS for 2009-10-28
Feast of Sts. Simon and Jude, apostles
So then you are no longer strangers and sojourners, but you are fellow citizens with the holy ones and members of the household of God. – Ephesians 2:19
90 Minutes in Heaven
is a New York Times bestselling book that tells the true story of Don Piper, an American pastor who met a terrible car accident and was declared dead. He went to heaven but came back to earth where he had to undergo 34 surgical procedures to fix the damage caused by the accident. Don described heaven as being beautiful, with happy people and unforgettably wonderful music. His words were inadequate to fully tell of his experience.
But what struck me most about the book was that when Don Piper returned to earth, he brought back heaven with him. He went through so much agony during his recovery that he kept asking the Lord why he had to go back to earth. But when he shared how his relatives, friends and church members took care of him just so his wife and three kids could continue living a normal life, I can understand why the Lord brought him back. Heaven came down through their acts of love and Don's eventual acceptance of their help.
We are citizens of heaven. Whether in joy or in pain, God wants to mirror heaven through us. Are we willing to be used?
Joy Sosoban
"To enter heaven, a man must take it with him." (Henry Drummond)
Dear Lord, grant me the grace to let heaven shine forth through my earthly life.
We all know that if a building is not built properly it will fall down. The same is true of the Christian life; if we do not build our lives on the foundation of faith and obedience in Christ, we, too, will falter and fall. The apostles, simple men most of them, stand as examples of what is possible if we place our faith and trust in the grace of the Holy Spirit.
19
Brothers and sisters: You are no longer strangers and sojourners, but you are fellow citizens with the holy ones and members of the household of God,
20
built upon the foundation of the apostles and prophets, with Christ Jesus himself as the capstone.
21
Through him the whole structure is held together and grows into a temple sacred in the Lord;
22
in him you also are being built together into a dwelling place of God in the Spirit.
R: Their message goes out through all the earth.
1 [2]
The heavens declare the glory of God, and the firmament proclaims his handiwork.
2 [3]
Day pours out the word to day, and night to night imparts knowledge.
(R)
3 [4]
Not a word nor a discourse whose voice is not heard;
4 [5]
through all the earth their voice resounds, and to the ends of the world, their message.
(R)
We do not know a great deal about the lives of Sts. Simon and Jude. However, we are told by tradition that they gave their lives in the witness of the Gospel. Therefore, they continue to stand as an inspiration to us all for the Christian life. Commitment to Jesus is an all-or-nothing reality. This is something today's world has to learn as there is a spirit of compromise loose in the world today where we are always seeking to have a back-up plan if something goes wrong with our main idea. With God there is no back-up! It is either all-out for Him or a life of compromise. There is no in-between.
12
Jesus went up to the mountain to pray, and he spent the night in prayer to God.
13
When day came, he called his disciples to himself, and from them he chose Twelve, whom he also named apostles:
14
Simon, whom he named Peter, and his brother Andrew, James, John, Philip, Bartholomew,
15
Matthew, Thomas, James the son of Alphaeus, Simon who was called a Zealot,
16
and Judas the son of James, and Judas Iscariot, who became a traitor.
think:
With God there is no back-up! It is either all-out for Him or a life of compromise. There is no in-between.
_________________________________________________________

God's special verse/thought for me today________________
_________________________________________________________

T O D A Y ' S BLESSING LIST
Thank You Lord for:
____________________________________
_______________________________________________________
READ THE BIBLE IN ONE YEAR Isaiah 45-48
fROm A tiny seed tO A mighty tRee
When Jesus ended His short ministry He had just a handful of disciples around Him — and all of them fled when He was arrested. What did remain of the Kingdom of God? Practically nothing. If I had been one of those around Jesus, I surely would have asked myself: What was this talk about the mighty Kingdom of God all about? Just talk, it seems.
When we read the Acts of the Apostles we get the impression that Christianity spread rapidly. But if it had done so it would have left traces in contemporary documents. Yet in Roman literature of that time, Christ and the Christians are mentioned very rarely and then only very briefly. In
other words, Christianity in the first two centuries at least did not make a major impact on society so that authors would write about it. It was really like the small mustard seed Jesus spoke about in His parable. When the last apostle died, he would surely not have thought that the teachings of Christ would spread throughout the whole world and transform history and cultures.
Christ always looked beyond the present. His horizon was wide and allowed Him to see what will be and what a person could and would become in the future. Just think of His choice of disciples; they were the most unlikely persons to carry out the mission of spreading the Kingdom of God. But they did. Jesus was right. The tiny mustard seed of His presence and His words grew in them so that they did not disappoint the Lord in later life.
This brings us to ourselves. Most of us were infants when we were baptized. We don't even remember our baptism when the tiny seed of faith was sown into our souls. But with the help of our parents, of teachers, priests and friends — and of course, with the powerful help of the Holy Spirit — our faith grew and became stronger. But let us not forget that it has still to grow. Jesus knows into what it still can grow; we just have to cooperate and nourish our faith. Christ and the Church have given us the means: the sacraments and the Holy Scriptures — for
How can I cooperate more with God's grace so that my faith will grow into what God plans for me?
Lord, thank You for sowing the seed of faith into my soul when I was not yet aware of it. It has grown thanks to Your grace and help. But it has to grow more; and for that ongoing
growth I beg You help in the future and the assistance of Your Holy Spirit.
St. Frumentius, Bishop, pray for us.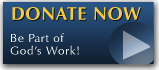 The FEAST is one of the happiest places on earth.

Click Here to find a Feast near you!
KERYGMA TV! is BACK
KERYGMA TV is on a new time slot and new channel Sundays 8 a.m. at IBC 13
Need Counseling? No Landline?
Now, you can use your mobile phone to call a friend for counseling at 09228407031. Or you may call our landlines 7266728, 7264709, 7259999 Mon-Fri 24-hrs, Sat 6am-5pm, Sun 6am-10am
BO BLOGS!
Go to Bo's Official Site and read his almost daily blog! Its not news, but thoughts and musings of Bo Sanchez. Get to know Bo in a more personal way --and find out what it means to live the life of a preacher. You get to enrich your faith as well.
DONATION
Remember to always donate your "first fruits"-not the last. Click on the "Donation" Box under the members menu - and you'll even see links to the nearest branches of the Banks where you can deposit.