READINGS for 2009-10-27
TINy WHISPERS of THE HEART
But if we hope for what we do not see, we wait with endurance. – Romans 8:25
About two years ago, I told God that I wanted to find a job that will help me to fully live out my life's purpose. At the time, I was still doing OK in my job as HR-IE Manager in my friends' trading company. Still, something was amiss.
Meanwhile, I stayed put in my job, even enrolled in a Human Resource Management Course to equip myself with necessary skills for the HR component of my job. Deep within, though, my heart longed for something more, or something else. The longing became stronger as my 50th birthday approached. I felt a sense of urgency. What if I only have a few more years to live? I kept on praying and trusting that God had heard my prayer and His answer was on its way.
Two days before my birthday, Rissa, Shepherd's Voice editor-in-chief, texted: "Tess, do you still want a full-time writing job?" Things moved after that message. It pays to place our hope in God who hears even the tiny whispers of our hearts.
Tess Atienza
What is it that you're hoping for? In whom do you place your hope?
Only You, O Lord, hear even the unspoken hopes and wishes of my heart. I place my hope in You.
There is a cosmic dimension to salvation that ought to give all of us food for thought. If creation itself is moving towards a state of redemption then it must have value in God's eyes as well as human beings. It follows that we have a moral responsibility to care for creation. Therefore we ought to do all we can to avoid doing things that damage it. We might not be able to 'save the world' on our own but if we all do what we can, then every little bit will help!
18
Brothers and sisters: I consider that the sufferings of this present time are as nothing compared with the glory to be revealed for us.
19
For creation awaits with eager expectation the revelation of the children of God;
20
for creation was made subject to futility, not of its own accord but because of the one who subjected it, in hope
21
that creation itself would be set free from slavery to corruption and share in the glorious freedom of the children of God.
22
We know that all creation is groaning in labor pains even until now;
23
and not only that, but we ourselves, who have the firstfruits of the Spirit, we also groan within ourselves as we wait for adoption, the redemption of our bodies.
24
For in hope we were saved. Now hope that sees for itself is not hope. For who hopes for what one sees?
25
But if we hope for what we do not see, we wait with endurance.
Psalm 126:1b-2ab. 2cd-3. 4-5. 6
R: The Lord has done marvels for us.
1
When the LORD brought back the captives of Zion, we were like men dreaming.
2
Then our mouth was filled with laughter, and our tongue with rejoicing.
(R)
Then they said among the nations, "The LORD has done great things for them."
3
The LORD has done great things for us; we are glad indeed.
(R)
4
Restore our fortunes, O LORD, like the torrents in the southern desert.
5
Those that sow in tears shall reap rejoicing. (R)
6
Although they go forth weeping, carrying the seed to be sown, they shall come back rejoicing, carrying their sheaves.
(R)
The Kingdom of God is not something that allows us to draw a picture of it; we can only learn about it through metaphors and images. Let us seek to embrace the mystery of God's Kingdom by doing our best to live it all the days of our lives. Let us open our hearts to the graces He bestows upon us so that we will always be moving according to His will in the path of eternal life He has prepared for us all.
18
Jesus said, "What is the kingdom of God like? To what can I compare it?
19
It is like a mustard seed that a person took and planted in the garden. When it was fully grown, it became a large bush and 'the birds of the sky dwelt in its branches.' "
20
Again he said, "To what shall I compare the kingdom of God? 21 It is like yeast that a woman took and mixed in with three measures of wheat flour until the whole batch of dough was leavened."
think
:
We might not be able to 'save the world' on our own but if we all do what we can, then every little bit will help!
_________________________________________________________

God's special verse/thought for me today________________
_________________________________________________________

T O D A Y ' S BLESSING LIST
Thank You Lord for:
____________________________________
_______________________________________________________
READ THE BIBLE IN ONE YEAR Isaiah 41-44
fROm A tiny seed tO A mighty tRee
When Jesus ended His short ministry He had just a handful of disciples around Him — and all of them fled when He was arrested. What did remain of the Kingdom of God? Practically nothing. If I had been one of those around Jesus, I surely would have asked myself: What was this talk about the mighty Kingdom of God all about? Just talk, it seems.
When we read the Acts of the Apostles we get the impression that Christianity spread rapidly. But if it had done so it would have left traces in contemporary documents. Yet in Roman literature of that time, Christ and the Christians are mentioned very rarely and then only very briefly. In
other words, Christianity in the first two centuries at least did not make a major impact on society so that authors would write about it. It was really like the small mustard seed Jesus spoke about in His parable. When the last apostle died, he would surely not have thought that the teachings of Christ would spread throughout the whole world and transform history and cultures.
Christ always looked beyond the present. His horizon was wide and allowed Him to see what will be and what a person could and would become in the future. Just think of His choice of disciples; they were the most unlikely persons to carry out the mission of spreading the Kingdom of God. But they did. Jesus was right. The tiny mustard seed of His presence and His words grew in them so that they did not disappoint the Lord in later life.
This brings us to ourselves. Most of us were infants when we were baptized. We don't even remember our baptism when the tiny seed of faith was sown into our souls. But with the help of our parents, of teachers, priests and friends — and of course, with the powerful help of the Holy Spirit — our faith grew and became stronger. But let us not forget that it has still to grow. Jesus knows into what it still can grow; we just have to cooperate and nourish our faith. Christ and the Church have given us the means: the sacraments and the Holy Scriptures — for
How can I cooperate more with God's grace so that my faith will grow into what God plans for me?
Lord, thank You for sowing the seed of faith into my soul when I was not yet aware of it. It has grown thanks to Your grace and help. But it has to grow more; and for that ongoing
growth I beg You help in the future and the assistance of Your Holy Spirit.
St. Frumentius, Bishop, pray for us.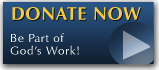 The FEAST is one of the happiest places on earth.

Click Here to find a Feast near you!
KERYGMA TV! is BACK
KERYGMA TV is on a new time slot and new channel Sundays 8 a.m. at IBC 13
Need Counseling? No Landline?
Now, you can use your mobile phone to call a friend for counseling at 09228407031. Or you may call our landlines 7266728, 7264709, 7259999 Mon-Fri 24-hrs, Sat 6am-5pm, Sun 6am-10am
BO BLOGS!
Go to Bo's Official Site and read his almost daily blog! Its not news, but thoughts and musings of Bo Sanchez. Get to know Bo in a more personal way --and find out what it means to live the life of a preacher. You get to enrich your faith as well.
DONATION
Remember to always donate your "first fruits"-not the last. Click on the "Donation" Box under the members menu - and you'll even see links to the nearest branches of the Banks where you can deposit.