READINGS for 2009-10-23
"Why do you not judge for yourselves what is right?" – Luke 12:57
"The hardest person to wake up is the one who is already awake," my mom used to say. She'd declare this whenever she'd wake me up to go somewhere I didn't want to go to. Thinking that I'd be excused from having to go with her if I was too sleepy to get up, I'd pretend to be in deep sleep.
But mom was too wise for me. She wouldn't quit until I finally got up and got dressed. Many times, Mommy's cliché applies to our attitude towards following the Lord. We complain about how difficult it is to know God's will. We beg and grovel for the Lord to tell us what to do when we're faced with an important decision. We seek endless signs that signify God's message to us.
But the truth is, the Lord has already spoken. Unfortunately, His answer wasn't the one we wanted to hear. So we turn a deaf ear and continue praying until we hear what we want to hear. We disguise our disobedience with a seemingly pious act of "waiting on the Lord."
Thank God, the Lord is too wise for us. He doesn't stop until we get His message and do what we're supposed to.
Rissa Singson-Kawpeng
It's hard to hear the Lord's voice when we have selective hearing. What is Jesus asking You to do today?
Lord, teach me to be obedient to Your Word. Amen.
The struggle Paul speaks of here is the struggle of the good person who is finding it impossible to do the right thing. The truth of the matter for Christians is that this should not be our struggle as we ought to be living in the victory of Christ on a daily basis. Paul expresses this in exclaiming at the end that it is in Jesus Christ that his wretchedness is redeemed. This is true for us as well, if we are willing to surrender our lives to Christ through faith.
18
Brothers and sisters: I know that good does not dwell in me, that is, in my flesh. The willing is ready at hand, but doing the good is not.
19
For I do not do the good I want, but I do the evil I do not want.
20
Now if I do what I do not want, it is no longer I who do it, but sin that dwells in me.
21
So, then, I discover the principle that when I want to do right, evil is at hand.
22
For I take delight in the law of God, in my inner self,
23
but I see in my members another principle at war with the law of my mind, taking me captive to the law of sin that dwells in my members.
24
Miserable one that I am! Who will deliver me from this mortal body?
25
Thanks be to God through Jesus Christ our Lord.
Psalm 119:66. 68. 76. 77. 93. 94
R: Lord, teach me your statutes.
66
Teach me wisdom and knowledge, for in your commands I trust.
(R)
68
You are good and bountiful; teach me your statutes.
(R)
76
Let your kindness comfort me according to your promise to your servants.
(R)
77
Let your compassion come to me that I may live, for your law is my delight.
(R)
93
Never will I forget your precepts, for through them you give me life.
(R)
94
I am yours; save me, for I have sought your precepts.
(R)
If we have a gift we should use it. If we have gained wisdom in the eyes of the world or the eyes of God, we should use it. We should employ all the gifts and resources we have in building God's Kingdom at every opportunity. Let us always look out for opportunities that we can give witness to God and His love to others so that they might be called into the same experience of God's love that we have been so blessed to have received.
54
Jesus said to the crowds, "When you see a cloud rising in the west you say immediately that it is going to rain — and so it does;
55
and when you notice that the wind is blowing from the south you say that it is going to be hot — and so it is.
56
You hypocrites! You know how to interpret the appearance of the earth and the sky; why do you not know how to interpret the present time?
57
"Why do you not judge for yourselves what is right?
58
If you are to go with your opponent before a magistrate, make an effort to settle the matter on the way; otherwise your opponent will turn you over to the judge, and the judge hand you over to the constable, and the constable throw you into prison.
59
I say to you, you will not be released until you have paid the last penny."
think:
We should employ all the gifts and resources we have in building God's Kingdom at every opportunity.
_________________________________________________________

God's special verse/thought for me today________________
_________________________________________________________

T O D A Y ' S BLESSING LIST
Thank You Lord for:
____________________________________
_______________________________________________________
READ THE BIBLE IN ONE YEAR Isaiah 25-28
cAught betWeen gOOd And evil
I wonder who among us has not experienced the terrible contradiction St. Paul bewails in today's first reading: "I do not do the good I want, but the evil I do not want….Miserable one that I am!"
Already the great Roman poet Ovid had exclaimed some decades earlier: "I know what is good for me but do what is harmful to me." It is as if two powerful forces are within us, each pulling us to its side. There is the grace of God we have received in baptism and continue to receive in the sacraments. God loves us and calls us to do what is good so that we may be saved and live with Him forever. But there is also the force of evil trying to pull us away from God.
The struggle between good and evil is expressed dramatically in a non-biblical Jewish book, the "Assumption of Moses", where Satan and the archangel
Michael have a hot dispute over the body of the great Moses. This story, of course, goes to an extreme by indicating that even after death the devil still does not give up on his prey.
But our faith tells us that in the moment of death this fight between good and evil has come to an end, that we either belong to God forever — or not. Our faith also tells us that we are not helpless victims of this struggle between two cosmic forces but that we are very much involved. Much of the outcome depends on us, on our taking sides. Much depends first of all on the awareness that such a struggle is going on and who the forces are. Then, much depends on how determinedly we reject evil inclinations and cling to God's love and avail ourselves of the countless graces and blessings God constantly offers us. A faithful who does not avail of the sacraments for a long time, loses much strength to resist the evil force. A person who is not constantly nourished by God's Word and the Eucharist will be in danger of losing the battle. Sincere prayer is a strong weapon. St. Paul made a military description about our situation that can be found in Ephesians 6:10- 17.
Fr. Rudy Horst, SVD
In which area of my life am I especially vulnerable to the attacks of evil? What do I do to resist these temptations?
Lord, I feel the way St. Paul feels: so many times have I promised not to commit this sin anymore but allowed myself to fall again. MayYour Holy Spirit help me to remain alert to the attacks of the Evil One and give me the strength to resist .
St. John of Capistrano, Priest, pray for us.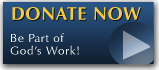 The FEAST is one of the happiest places on earth.

Click Here to find a Feast near you!
KERYGMA TV! is BACK
KERYGMA TV is on a new time slot and new channel Sundays 8 a.m. at IBC 13
Need Counseling? No Landline?
Now, you can use your mobile phone to call a friend for counseling at 09228407031. Or you may call our landlines 7266728, 7264709, 7259999 Mon-Fri 24-hrs, Sat 6am-5pm, Sun 6am-10am
BO BLOGS!
Go to Bo's Official Site and read his almost daily blog! Its not news, but thoughts and musings of Bo Sanchez. Get to know Bo in a more personal way --and find out what it means to live the life of a preacher. You get to enrich your faith as well.
DONATION
Remember to always donate your "first fruits"-not the last. Click on the "Donation" Box under the members menu - and you'll even see links to the nearest branches of the Banks where you can deposit.