READINGS for 2009-10-20
"Be ready for whatever comes, dressed for action and with your lamps lit." – Luke 12:35
"Have you done your assigned chores?" My mother would ask me every day before I went to school when I was still a kid.
I'd always be the first to get up to prepare for school. By the time I was all dressed and ready, my sister and my father would just be going about their morning ritual — taking a bath, dressing up and eating breakfast. So I had a lot of time to sit around and wait for them to finish.
Then Mama said to me one day, "While you wait, why don't you fix the throw pillows on the sofa, clear the coffee table, empty the trash cans and sweep the floor?" Since then, those chores became part of my morning ritual. I did it every day because Mama made them my official daily "assignments."
She told me that I had to make our living room presentable — as if we were expecting a visitor every day. That made me realize how significant those little chores were. Thus, I was never worried that we would have unexpected visitors because I knew they would find our living room ready to receive them.
Our hearts are our living rooms. Are we ready to receive God every day?
Claire Algarme
What are the areas in your life that need cleaning up?
Holy Spirit, reveal to me what chores I need to do so that my heart will be ready for You always.
When we read Romans 5, we discover the texts that have given rise to our understanding of Original Sin. Whether Paul meant them to be understood this way is a debatable issue. I want to suggest that even if he did have this understanding it was not his focus. The focus here is to present Jesus and the victory He wins over sin and death as far greater and more powerful than anything sin has done or can do. For Paul, the crucial point is that whatever evil sin has accomplished, Jesus has accomplished even more through His obedience to the Father's will.
Romans 5:12. 15b. 17-19. 20b-21
12
Brothers and sisters: Through one man sin entered the world, and through sin, death, and thus death came to all, inasmuch as all sinned.
15
If by that one person's transgression the many died, how much more did the grace of God and the gracious gift of the one person Jesus Christ overflow for the many.
17
For if, by the transgression of one person, death came to reign through that one, how much more will those who receive the abundance of grace and of the gift of justification come to reign in life through the one person Jesus Christ.
18
In conclusion, just as through one transgression condemnation came upon all, so through one righteous act acquittal and life came to all.
19
For just as through the disobedience of one person the many were made sinners, so through the obedience of one the many will be made righteous.
20
Where sin increased, grace overflowed all the more,
21
so that, as sin reigned in death, grace also might reign through justification for eternal life through Jesus Christ our Lord.
Psalm 40:7-8a. 8b-9. 10. 17
R: Here I am, Lord; I come to do your will.
6 [7]
Sacrifice or oblation you wished not, but ears open to obedience you gave me. Burnt offerings or sin-offerings you sought not;
7 [8]
then said I, "Behold I come."
(R)
In the written scroll it is prescribed for me,
8 [9]
to do your will, O my God, is my delight, and your law is within my heart!"
(R)
9 [10]
I announced your justice in the vast assembly; I did not restrain my lips, as you, O LORD, know.
(R)
16 [17]
May all who seek you exult and be glad in you, and may those who love your salvation say ever, "The LORD be glorified."
(R)
When will Jesus come again? Nobody knows, only the Father. What should be our response to this reality? The answer is simple: be prepared for His return at all times. We should never assume that there will be another tomorrow. Jesus will come like a thief in the night. The Gospel call is quite clear, namely that we should seek to grow in holiness and service of the Gospel in order to prepare us for that day when we stand before God and give an account of our lives.
35
Jesus said to his disciples: "Gird your loins and light your lamps
36
and be like servants who await their master's return from a wedding, ready to open immediately when he comes and knocks.
37
Blessed are those servants whom the master finds vigilant on his arrival. Amen, I say to you, he will gird himself, have them recline at table, and proceed to wait on them.
38
And should he come in the second or third watch and find them prepared in this way, blessed are those servants."
think
:
We should never assume that there will be another tomorrow.
_________________________________________________________

God's special verse/thought for me today________________
_________________________________________________________

T O D A Y ' S BLESSING LIST
Thank You Lord for:
____________________________________
_______________________________________________________
READ THE BIBLE IN ONE YEAR Isaiah 13-15
tO be pRepARed AlWAys — like A scOut
When Jesus tells parables, He often inserts unrealistic details, like in the few verses of today's Gospel passage. Two or three servants would have b een enough to stay awake so that they would open the gate immediately when the master returned. But all servants to stay awake? Here we have an exaggeration and we must focus on it because it is here where Jesus wants to tell something important to His listeners and us.
There is another odd detail: That in the Middle Eastern culture, a master serving his servants a meal is just impossible. But with such a detail, he shocks his listeners and makes them aware of the point He is driving at.
It is obvious that Jesus speaks here about His coming again at a time when nobody might expect it. Or as He put it in another teaching, when He comes "like a thief in the night." We have heard so many false prophecies about the end of the world that many of us get tired and think, "Maybe the Lord will not come at all."
The Church teaches firmly — based on the many teachings of Jesus, like in today's parable — that He will come back at the end of time. We might not live anymore when the so-called end of the world will finally happen. But our personal "end of the world" is a reality we cannot escape — in the hour of our death. Again, we tend to live as if we would live forever, especially when we are young. And so, as many think of the second coming of Christ not anymore as a reality, we also easily avoid the thought of the inescapable end of our life. This can be fatal. Jesus does not want us to become morbid by thinking always
about our death. No, He just wants us to be prepared so that when this final moment of encounter with Him comes, we have nothing to be afraid of. Then, He told in another passage, "You may eat and drink at my table in the Kingdom." That's what we are waiting and preparing for: to be with Christ forever in the Kingdom of heaven, where He will serve those who have served Him faithfully here on earth.
Fr. Rudy Horst, SVD
Do I tend to live as if I would live forever? Do I serve the Lord in my fellowmen so that He will eventually serve me in eternity?
Lord, to think of the end of my life is not pleasant. You know this. But today You made me realize that it is not really an end, but a wonderful beginning of a life with You. Help me prepare for this eternal joy You have in store for me by serving You faithfully.
St. Paul of the Cross, Priest, pray for us.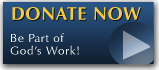 The FEAST is one of the happiest places on earth.

Click Here to find a Feast near you!
KERYGMA TV! is BACK
KERYGMA TV is on a new time slot and new channel Sundays 8 a.m. at IBC 13
Need Counseling? No Landline?
Now, you can use your mobile phone to call a friend for counseling at 09228407031. Or you may call our landlines 7266728, 7264709, 7259999 Mon-Fri 24-hrs, Sat 6am-5pm, Sun 6am-10am
BO BLOGS!
Go to Bo's Official Site and read his almost daily blog! Its not news, but thoughts and musings of Bo Sanchez. Get to know Bo in a more personal way --and find out what it means to live the life of a preacher. You get to enrich your faith as well.
DONATION
Remember to always donate your "first fruits"-not the last. Click on the "Donation" Box under the members menu - and you'll even see links to the nearest branches of the Banks where you can deposit.