READINGS for 2009-10-18
"If one of you wants to be great, you must be the servant of the rest." – Mark 10:43
Tito
Ernie was our pastoral leader when my wife and I joined Ligaya ng Panginoon community. Aside from his leadership, I admire his willingness to serve others. He would teach during our gatherings, set up the projector, lead the prayers and more. He does all of these with a cheerful heart.
Anne is a simple mother who leads a parish-based community for "special" children. In our meetings, she would delegate the tasks for our activities but, most of the time, she would take home the longest to-do list. She loves what she does for the community and never complains.
Tita
Neneng used to have a comfortable life as a canteen owner. She decided to leave that to serve full-time in Anawim, a home for the abandoned elderly. She's in charge of everybody who lives there. The sound of her laughter always gives me reason to thank God for all His blessings.
By the way, Jesus Christ, who is God, humbled Himself and washed the feet of His disciples during the Last Supper. He could have chosen to remain in heaven but instead He came to earth, carried the cross and died for us. To us He will always be the ultimate example of service
.
Alvin Fabella
How do you react when you are called to serve? How do you define greatness?
Lord, teach us what true service means. Allow us to realize that in serving You and our brothers we give You the love and worship You truly deserve.
It would seem that Isaiah understands that there are times when God will allow His servants to suffer in order that a greater good would prevail. This truth is nowhere more evident than in the suffering and death of his Son, Jesus. There is no doubt that God could have stopped His suffering but he did not. This forces us to ask the question, "Why?" I believe it was that the greater good of our salvation would result from his death and subsequent resurrection. God has the power to bring good out of evil.
10
The LORD was pleased to crush him in infirmity. If he gives his life as an offering for sin, he shall see his descendants in a long life, and the will of the LORD shall be accomplished through him.
11
Because of his affliction he shall see the light in fullness of days; through his suffering, my servant shall justify many, and their guilt he shall bear.
Psalm 33:4-5. 18-19. 20. 22 (22)
R: Lord, let your mercy be on us, as we place our trust in you.
4
Upright is the word of the LORD, and all his works are trustworthy.
5
He loves justice and right; of the kindness of the LORD the earth is full.
(R)
18
See, the eyes of the LORD are upon those who fear him, upon those who hope for his kindness,
19
to deliver them from death and preserve them in spite of famine.
(R)
20
Our soul waits for the LORD, who is our help and our shield.
22
May your kindness, O LORD, be upon us who have put our hope in you.
(R)
The biblical understanding of confession has more to do with the positive confessing or stating of our faith than the revelation of our sins to a priest in the Sacrament of Reconciliation. Confessing our faith is thus a powerful way to express what we believe in particularly in times of persecution as to do so often meant endangering one's life. The issue at stake here is the depth to which we believe — is it simply superficial allegiance to God, or is it the firm belief that Jesus Christ is the Son of the Father, the one true God?
14
Brothers and sisters: Since we have a great high priest who has passed through the heavens, Jesus, the Son of God, let us hold fast to our confession.
15
For we do not have a high priest who is unable to sympathize with our weaknesses, but one who has similarly been tested in every way, yet without sin.
16
So let us confidently approach the throne of grace to receive mercy and to find grace for timely help.
Ambition in the Kingdom of God is useless and probably sinful unless it is the ambition to outdo one another in showing love. There is nothing we can do that will alter the seating arrangements at the Final Banquet. As if it really matters anyway. All I care about is that I make it to the meal! I believe the reality of eternal life and living with God face-to-face for eternity will be sufficient for me.
35
James and John, the sons of Zebedee, came to him and said to him, "Teacher, we want you to do for us whatever we ask of you."
36
He replied, "What do you wish [me] to do for you?"
37
They answered him, "Grant that in your glory we may sit one at your right and the other at your left."
38
Jesus said to them, "You do not know what you are asking. Can you drink the cup that I drink or be baptized with the baptism with which I am baptized?"
39
They said to him, "We can." Jesus said to them, "The cup that I drink, you will drink, and with the baptism with which I am baptized, you will be baptized;
40
but to sit at my right or at my left is not mine to give but is for those for whom it has been prepared."
41
When the ten heard this, they became indignant at James and John.
42
Jesus summoned them and said to them, "You know that those who are recognized as rulers over the Gentiles lord it over them, and their great ones make their authority over them felt.
43
But it shall not be so among you. Rather, whoever wishes to be great among you will be your servant;
44
whoever wishes to be first among you will be the slave of all.
45
For the Son of Man did not come to be served but to serve and to give his life as a ransom for many."
think
:
God has the power to bring good out of evil.
_________________________________________________________

God's special verse/thought for me today________________
_________________________________________________________

T O D A Y ' S BLESSING LIST
Thank You Lord for:
____________________________________
_______________________________________________________
READ THE BIBLE IN ONE YEAR Isaiah 5-8
Things to be grateful for from the past week
________________________________________________________________
________________________________________________________________
_________________________________________________________________
Things to ask God for in the coming week
________________________________________________________________
_________________________________________________________________
________________________________________________________________
Most important word God told me this week
________________________________________________________________
________________________________________________________________
________________________________________________________________
"yOu dO nOt knOW WhAt yOu ARe Asking"
It must have come to Jesus like a slap in the face. He had just taught about detachment (see last Sunday's reflection) and had told for the third time that He is about to be arrested, tortured and killed. And there they come, two of the closest friends of Jesus, James and John, and ask in — I would call it — a disrespectful manner for places of honor in the kingdom of heaven. (Matthew found their demand too much and changed the story a bit by letting the mother of the two brothers approach Jesus and ask the question.) Instead of scolding or ridiculing them, Jesus just sighed and made them gently aware of their foolishness: "You do not know what you are asking." After all, He had encouraged them to ask this question saying, "What do you want me to do for you?"
I wonder whether Jesus would tell us also, "You do not know what you are asking," when He listens to some of our prayers. Of course,
Jesus wants us to verbalize and express our needs and desires in prayer. But often we ask in our prayers for things which are not our real needs. Our prayers and petitions can be at times rather self-centered. This does not mean that we should not ask the Lord for personal favors. But these prayers of petition will be pleasant to God when they are patterned after the attitude of Jesus and His Mother Mary. Isn't it true that the all-important words in prayer, learned from Jesus, come only hesitantly and seldom on our lips, "Not my will but Your will be done."
After all, God knows better; He knows us through and through and so knows what is good for us and what is not. "You do not know what you are asking." We would not know; but God knows and for our own good He might not give us what we pray for. If we only had the trust Jesus had in His Father. But we can develop this trust and react to unanswered prayers by saying: "God knows better. It must have not been good for me. I must have asked again something like James and John, not knowing what I was asking for."
Fr. Rudy Horst, SVD
How do I react to unanswered prayers? Do I trust God enough when He does not answer my petitions?
Lord, thank You for this eyeopener.I am at times likeJames and John, asking You for things I do not need, for things that might be even dangerous for me. Lord, enlighten me and let me see things more with Your eyes.
St. Luke the Evangelist, pray for us.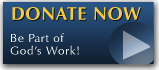 The FEAST is one of the happiest places on earth.

Click Here to find a Feast near you!
KERYGMA TV! is BACK
KERYGMA TV is on a new time slot and new channel Sundays 8 a.m. at IBC 13
Need Counseling? No Landline?
Now, you can use your mobile phone to call a friend for counseling at 09228407031. Or you may call our landlines 7266728, 7264709, 7259999 Mon-Fri 24-hrs, Sat 6am-5pm, Sun 6am-10am
BO BLOGS!
Go to Bo's Official Site and read his almost daily blog! Its not news, but thoughts and musings of Bo Sanchez. Get to know Bo in a more personal way --and find out what it means to live the life of a preacher. You get to enrich your faith as well.
DONATION
Remember to always donate your "first fruits"-not the last. Click on the "Donation" Box under the members menu - and you'll even see links to the nearest branches of the Banks where you can deposit.