READINGS for 2009-10-16
"What do you want me to do for you?" – Luke 18:41
"It's the Christmas break. I didn't want to bother you," a sister in our prayer community told me.
She got sick and was confined in the hospital for two days during our Christmas vacation but didn't even inform us. The holiday is also a break for our prayer community. We spend the whole year holding prayer meetings, council and caring group meetings, attending community-wide activities, not to mention organizing new prayer groups, counseling, visiting institutions for the poor, those in prison, and yes, those who are sick, and praying over them.
Thus, we welcome the holiday break as a much-deserved time of rest for all of us. But I told my friend, "It wouldn't have been a bother for us to visit you."
In today's Gospel, busy as He was, Jesus stopped to heal the blind man. Note, however, that He first asked what the blind man wanted from Him.
Yes, God is just waiting for us to ask Him what it is we want from Him. He has given us free will, which means that He doesn't barge into our affairs uninvited. But it is certainly no bother for Him to give us help when we ask for it.
Cynthia Santiago
"Ask and you shall receive." (Matthew 7:8)
Father, I ask to humbly come to You, to bask in Your great love for me, every day
Abraham's faith becomes the model for Christian faith. The faith of Abraham is really a total abandonment of self to the mercy and love of God. Abraham leaves his wealth (although he takes a fair bit with him) and his country to set out into the unknown at the bidding of God. To an outsider, this must have seemed like sheer madness! This is what our faith probably looks like to those who do not believe. Let us pray for the grace to abandon all to Jesus and follow Him as His disciple.
1
Brothers and sisters: What then can we say that Abraham found, our ancestor according to the flesh?
2
Indeed, if Abraham was justified on the basis of his works, he has reason to boast; but this was not so in the sight of God.
3
For what does the scripture say? "Abraham believed God, and it was credited to him as righteousness."
4
A worker's wage is credited not as a gift, but as something due.
5
But when one does not work, yet believes in the one who justifies the ungodly, his faith is credited as righteousness.
6
So also David declares the blessedness of the person to whom God credits righteousness apart from works:
7
"Blessed are they whose iniquities are forgiven and whose sins are covered.
8
Blessed is the man whose sin the Lord does not record."
R: I turn to you, Lord, in time of trouble, and you fill me with the joy of salvation.
1
Blessed is he whose fault is taken away, whose sin is covered.
2
Blessed the man to whom the LORD imputes not guilt, in whose spirit there is no guile.
(R)
5
Then I acknowledged my sin to you, my guilt I covered not. I said, "I confess my faults to the LORD," and you took away the guilt of my sin.
(R)
11
Be glad in the LORD and rejoice, you just; exult, all you upright of heart.
(R)
Today's Feast of Margaret Mary Alacoque celebrates her role in the propagation of the devotion to the Sacred Heart of Jesus. She is one of many saints who champion this devotion, including St. John Eudes, a devotion that centers on celebrating the merciful love of God as revealed in the heart of Jesus His Son, broken open for us in love on the cross. Just the truth of this last sentence gives us much food for meditation. Let us seek to deepen our understanding and experience of God's mercy and love.
1
At that time: So many people were crowding together that they were trampling one another underfoot. He began to speak, first to his disciples, "Beware of the leaven — that is, the hypocrisy — of the Pharisees.
2
"There is nothing concealed that will not be revealed, nor secret that will not be known.
3
Therefore whatever you have said in the darkness will be heard in the light, and what you have whispered behind closed doors will be proclaimed on the housetops.
4
I tell you, my friends, do not be afraid of those who kill the body but after that can do no more.
5
I shall show you whom to fear. Be afraid of the one who after killing has the power to cast into Gehenna; yes, I tell you, be afraid of that one.
6
Are not five sparrows sold for two small coins? Yet not one of them has escaped the notice of God.
7
Even the hairs of your head have all been counted. Do not be afraid. You are worth more than many sparrows."
think
:
Let us pray for the grace to abandon all to Jesus and follow Him as His disciple.
_________________________________________________________

God's special verse/thought for me today________________
_________________________________________________________

T O D A Y ' S BLESSING LIST
Thank You Lord for:
____________________________________
_______________________________________________________
READ THE BIBLE IN ONE YEAR Psalm 120-125
st. mARgARet mARy And the devotion tO the sAcRed heARt
It was an unforgettable moment when our pilgrim group drove into the old French town of Paray-le-Monial. A magnificent Romanesque basilica greeted us across a lovely small river. But the basilica was not the goal of our pilgrimage. No, we had come here to visit the plain small Convent of the Visitation Sisters where St. Margaret Mary received in 1673 visions of the Sacred Heart. As she later described it, the Heart of Jesus was on fire, surrounded by a crown of thorns. The Lord told her that the flames represented His love for humanity, while the thorns represented man's sinfulness and ingratitude.
When St. Margaret Mary to ld her Superior about the visions, her co-Sisters began to gossip about her. The persecution hurt Margaret Mary deeply but she did not retaliate; she trusted the Lord completely and relied on Jesus who gave her the strength and love to endure it. It took quite some time until her Superior and the Church listened to t his poor young Sister and did what Jesus had asked for: introduce the First Friday devotion and the Feast of the Sacred Heart.
Is it enough to have a Sacred Heart enthroned in our homes, go to Mass on First Fridays and recite the consecrationto the Sacred Heart? The Heart that St. Margaret saw was a symbol. Bishop Tagle is, therefore, not happy when we speak in our devotion about the
Mahal na Puso ni Hesus
. He suggested that the word
loob
characterizes much better what we focus on in our devotion, since
loob
includes emotion, the mind, the will, the driving force of action in any person. Real devotion does not consist of prayers only. Real devotion to the Sacred Heart longs to be filled with the love of the Lord in order to extend this love to those around us who need most to be loved but are not. It means to learn from the encounter with the loving Lord, represented by the symbol of love, the heart, and share this love with others.
Fr. Rudy Horst, SVD
What is "devotion" for me? How should I change my attitude in order to practice "real" devotion?
Lord, You showed Your love for me and all humanity when Your Sacred Heart was pierced by a lance. Even when I realize Your love, I missed to see how hurt You are by our ingratitude and sins. I entrust myself to Your Mercy and ask You to forgive me.
St. Hedwig, Religious, pray for us.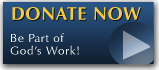 The FEAST is one of the happiest places on earth.

Click Here to find a Feast near you!
KERYGMA TV! is BACK
KERYGMA TV is on a new time slot and new channel Sundays 8 a.m. at IBC 13
Need Counseling? No Landline?
Now, you can use your mobile phone to call a friend for counseling at 09228407031. Or you may call our landlines 7266728, 7264709, 7259999 Mon-Fri 24-hrs, Sat 6am-5pm, Sun 6am-10am
BO BLOGS!
Go to Bo's Official Site and read his almost daily blog! Its not news, but thoughts and musings of Bo Sanchez. Get to know Bo in a more personal way --and find out what it means to live the life of a preacher. You get to enrich your faith as well.
DONATION
Remember to always donate your "first fruits"-not the last. Click on the "Donation" Box under the members menu - and you'll even see links to the nearest branches of the Banks where you can deposit.