READINGS for 2009-10-15
"You yourselves did not enter and you stopped those trying to enter." – Luke 11:52
I finished giving one of my very first provincial talks and felt so happy! Let me tell you a speaker's secret: all of us, consciously or unconsciously, want to hear an affirmation regarding how we did.
I went down the stage still intoxicated with joy. Then, I saw a team of known preachers during my time gathered in one table at the back of the hall. My heart pumped quickly as I wondered what they thought about my talk.
Shyly, I approached them and divulged that I've looked up to them as my role models. All of them merely cast a quick glance at me and went back to their highly "spiritual" discussion as if just momentarily disturbed by a shadow that happened to be me. I couldn't believe it! I was so disappointed that my role models had no time to even know my name and what I do.
I wept in God's presence. I took refuge in His embrace. I received His love. From that point on, I had a conviction that I would never give a talk if there were a tinge of callousness in me. I resolved to preach the Gospel through love and love alone. And if necessary, I'll speak
.
Obet Cabrillas
Love cannot be mimicked; for from the fullness of the heart, the mouth speaks.
From sour-faced saints deliver us, Lord. (St. Teresa of Avila)
Paul summarizes here all that God has done in the face of human sin. The basic truth is that God has dealt with sin in a definitive manner through the life, death and resurrection of Jesus. The question that still remains is whether or not we will accept His offer of salvation and live it through faith. What is Paul's understanding of faith? The next chapter will reveal this to us.
21
Brothers and sisters: Now the righteousness of God has been manifested apart from the law, though testified to by the law and the prophets,
22
the righteousness of God through faith in Jesus Christ for all who believe. For there is no distinction;
23
all have sinned and are deprived of the glory of God.
24
They are justified freely by his grace through the redemption in Christ Jesus,
25
whom God set forth as an expiation, through faith, by his blood, to prove his righteousness because of the forgiveness of sins previously committed,
26
through the forbearance of God — to prove his righteousness in the present time, that he might be righteous and justify the one who has faith in Jesus.
27
What occasion is there then for boasting? It is ruled out. On what principle, that of works? No, rather on the principle of faith.
28
For we consider that a person is justified by faith apart from works of the law.
29
Does God belong to Jews alone? Does he not belong to Gentiles, too? Yes, also to Gentiles,
30
for God is one and will justify the circumcised on the basis of faith and the uncircumcised through faith.
Psalm 130:1b-2. 3-4. 5-6ab
R: With the Lord there is mercy, and fullness of redemption.
1
Out of the depths I cry to you, O LORD; Lord, hear my voice!
2
Let your ears be attentive to my voice in supplication.
(R)
3
If you, O LORD, mark iniquities, LORD, who can stand?
4
But with you is forgiveness, that you may be revered.
(R)
5
I trust in the LORD; my soul trusts in his word.
6
My soul waits for the LORD more than sentinels wait for the dawn. More than sentinels wait for the dawn.
(R)
Some of the commentators say that of the two great Carmelite women Doctors of the Church, Teresa of Avila wrote and lived the mystical theology and Therese of Lisieux showed us how to live it in the ordinary events of our lives! This is probably a fair reflection of the truth but it is important for us to try to draw some of the insights Teresa of Avila presents us in her writings. It is probably easier to read her in a moremodern translation such as Carolyn Humphries, From Ashes to Fire — but at least let us try to learn from her insights and wisdom.
47
The Lord said: "Woe to you! You build the memorials of the prophets whom your ancestors killed.
48
Consequently, you bear witness and give consent to the deeds of your ancestors, for they killed them and you do the building.
49
Therefore, the wisdom of God said, 'I will send to them prophets and apostles; some of them they will kill and persecute'
50
in order that this generation might be charged with the blood of all the prophets shed since the foundation of the world,
51
from the blood of Abel to the blood of Zechariah who died between the altar and the temple building. Yes, I tell you, this generation will be charged with their blood!
52
Woe to you, scholars of the law! You have taken away the key of knowledge. You yourselves did not enter and you stopped those trying to enter."
53
When he left, the scribes and Pharisees began to act with hostility toward him and to interrogate him about many things,
54
for they were plotting to catch him at something he might say.
think
:
Will we accept Jesus' offer of salvation and live it through faith?
_________________________________________________________

God's special verse/thought for me today________________
_________________________________________________________

T O D A Y ' S BLESSING LIST
Thank You Lord for:
____________________________________
_______________________________________________________
READ THE BIBLE IN ONE YEAR Psalm 119
st. teResA Of AvilA – A "lAte-blOOmeR" sAint
It was a "golden age" for Spain when Teresa was born in 1515 in Avila. As a child, she was very devout, but during her adolescence, her fervor cooled somewhat and she became a quite vain and sentimental teenager. Out of fear of Purgatory rather than out of love for God, she entered the Carmelite monastery at the age of 20. When she became seriously ill, she was advised to leave for a while. Cured she returned but, supported by the lax conditions in her convent, her spiritual life was superficial, to say the least. How then did Teresa become the great saint?
At the age of 40, she was so impressed by St. Augustine's "Confessions" and by a picture of the "Ecce Homo" that she decided to dedicate herself seriously to prayer for the rest of her life. She began to reform the Carmel and suffered severe opposition from within her Carmelite family, suspicion from members of the hierarchy, and even formal investigation by the feared Spanish Inquisition. In all these sufferings, she found only one support: to cling to God. Teresa became a spiritual giant, guiding countless people towards a deeper love for God. Her spirituality boils down to experiencing the love of God and doing everything out of love.
Teresa, as a saint, was a "late bloomer"; but in our journey of faith, it is never too late and we never know when and how God might make us aware of our laxness in faith and relationship with Him. What is important is only to be open and to respond to God's gentle invitation to recognize and appreciate His love for us and respond to it. Reflecting on the life of St. Teresa could be an invitation by the Lord to look into our relationship with Him, which might lead us to realize that it could be better. As she tells us, "Remember that you have only one soul; that you have only one death to die; that you have only one life, which is short and has to be lived by you alone; and that there is only one glory, which is eternal. If you do this, there will be many things about which you care nothing."
Fr. Rudy Horst, SVD
Where in my daily life do I experience God's love but take it for granted?
Lord, Your love for me is deeper than I deserve. But that's You; that's real love.
How often did I ignore Your love, or was not aware of it? Send me Your Spirit of love to enable me to love You more and so advance on the path to holiness.
St. Teresa of Avila, Virgin and Doctor, pray for us.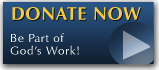 The FEAST is one of the happiest places on earth.

Click Here to find a Feast near you!
KERYGMA TV! is BACK
KERYGMA TV is on a new time slot and new channel Sundays 8 a.m. at IBC 13
Need Counseling? No Landline?
Now, you can use your mobile phone to call a friend for counseling at 09228407031. Or you may call our landlines 7266728, 7264709, 7259999 Mon-Fri 24-hrs, Sat 6am-5pm, Sun 6am-10am
BO BLOGS!
Go to Bo's Official Site and read his almost daily blog! Its not news, but thoughts and musings of Bo Sanchez. Get to know Bo in a more personal way --and find out what it means to live the life of a preacher. You get to enrich your faith as well.
DONATION
Remember to always donate your "first fruits"-not the last. Click on the "Donation" Box under the members menu - and you'll even see links to the nearest branches of the Banks where you can deposit.