READINGS for 2009-10-14
There is no partiality with God. – Romans 2:11
In 2003, I prayed for a part-time job to augment my business income but all God sent me were non-paying volunteer jobs. While I continued praying for a part-time job, I kept doing whatever God asked me to. It was a hard time for me but I tried to learn my lessons.
After a year of that, God sent me a fulltime secular job. Then after four years, He transferred me to Shepherd's Voice Publications where I am happily working now — finally "home" after the long search.
God hears our every prayer and our every desperate plea for help. He sees the sincerity of our hearts and gives us His blessings when we are ready for them. When we are tempted to question Him why some "bad" people get rich while we who are trying to be good remain poor, it's good to remember that God shows no partiality. He will bless us with what we need, perhaps not always in tangible things. It can be in the form of virtues — patience, endurance, persistence, fortitude — which will come in handy when God finally says, "OK, you've learned your lessons. Here, partake of my bountiful blessings."
I passed that route, as many others did, and I can say it's worth the journey.
Tess V. Atienza
God shows no partiality. We are all special in His eyes. He knows what's best for us — always.
Lord, help me to trust that You are doing what is best for me right now.
The first three chapters of Paul's letter to the Romans largely deal with establishing the premise that all people are sinners and have no excuse for their sins. That is to say, we are all in need of salvation. Tomorrow we will hear what God's response to this situation is in terms of how He has dealt with sin by sending Jesus.Today we need to have the humility to admit that we are in need of His help and thus prepare ourselves to accept the intervention of Jesus in our lives.
1
You, O man, are without excuse, every one of you who passes judgment. For by the standard by which you judge another you condemn yourself, since you, the judge, do the very same things.
2
We know that the judgment of God on those who do such things is true.
3
Do you suppose, then, you who judge those who engage in such things and yet do them yourself, that you will escape the judgment of God?
4
Or do you hold his priceless kindness, forbearance, and patience in low esteem, unaware that the kindness of God would lead you to repentance?
5
By your stubbornness and impenitent heart, you are storing up wrath for yourself for the day of wrath and revelation of the just judgment of God,
6
who will repay everyone according to his works:
7
eternal life to those who seek glory, honor, and immortality through perseverance in good works,
8
but wrath and fury to those who selfishly disobey the truth and obey wickedness.
9
Yes, affliction and distress will come upon every human being who does evil, Jew first and then Greek.
10
But there will be glory, honor, and peace for everyone who does good, Jew first and then Greek.
11
There is no partiality with God.
R: Lord, you give back to everyone according to his works.
1 [2]
Only in God is my soul at rest; from him comes my salvation.
2 [3]
He only is my rock and my salvation, my stronghold; I shall not be disturbed at all.
(R)
5 [6]
Only in God be at rest, my soul, for from him comes my hope.
6 [7]
He only is my rock and my salvation, my stronghold; I shall not be disturbed.
(R)
8 [9]
Trust in him at all times, O my people! Pour out your hearts before him; God is our refuge!
(R)
There is no place in the Christian life for those who want to draw attention to themselves. One of the strongest attributes of the ministry of Jesus was His humility, thus we can be sure that humility will always be central to any life of holiness of one of His disciples. Lack of humility demonstrates a self-belief that is not grounded in the truth and will lead to ultimate disappointment and disaster.
42
The Lord said: "Woe to you Pharisees! You pay tithes of mint and of rue and of every garden herb, but you pay no attention to judgment and to love for God. These you should have done, without overlooking the others.
43
Woe to you Pharisees! You love the seat of honor in synagogues and greetings in marketplaces.
44
Woe to you! You are like unseen graves over which people unknowingly walk."
45
Then one of the scholars of the law said to him in reply, "Teacher, by saying this you are insulting us too."
46
And he said, "Woe also to you scholars of the law! You impose on people burdens hard to carry, but you yourselves do not lift one finger to touch them."
think:
There is no place in the Christian life for those who want to draw attention to themselves.
_________________________________________________________

God's special verse/thought for me today________________
_________________________________________________________

T O D A Y ' S BLESSING LIST
Thank You Lord for:
____________________________________
_______________________________________________________
READ THE BIBLE IN ONE YEAR Psalm 116-118
It seems to be a very common human trend to criticize and even judge the people around us. In the first reading from the letter to the Romans, St. Paul speaks clearly about this trend of judging others. He categorically states, "In judging others you condemn yourself."
This is one of the many lessons Jesus also gives us. For example, in the Sermon on the Mount, He told His audience and us, "Stop judging, that you may not be judged… Why do you observe the splinter in your brother's eye and but do not perceive the wooden beam in your own eye?" (Matthew 7:1-3) "Hey," you will surely interrupt me here and say, "isn't Jesus criticizing and judging the Pharisees in the harshest way possible? I would not dare say such things to any of my neighbors."
Thinking it over, I find an explanation which you might accept or not. Jesus is sinless and nobody can fault Him on anything — different from us weak
sinners.
Secondly, Jesus speaks directly to the Pharisees who do not do what is right in the eyes of God. When I judge and criticize a person, I do it in my mind, without the person knowing about it. Or I tell it to somebody else — again, the person concerned does not know about it. When Jesus criticized the Pharisees, He spoke to them directly and there was the possibility that they would realize their mistakes and change. This is exactly what Jesus said in Matthew 18:15, "If your brother sins, go and tell him his fault between you and him alone. If he listens to you, you have won over your brother." Whenever we see the mistakes of a person, we may speak to that person with love and with the intention to help him/her to recognize the wrong and change. But before we do that we better look into our own life and ask ourselves if we're not committing the same or a worse mistake. And since God does not judge us until life is over, why should we judge a person who is still on the long journey of life?
Fr. Rudy Horst, SVD
Am I prone to judge others? Do I talk about others in their absence? What can I do to eliminate this attitude?
Lord, thank You for the lesson You gave me through today's readings. Give me the wisdom, love and tolerance in my encounter with people. Make me see more the good they do than the mistakes they make.
St. Callistus I, Priest and Martyr, pray for us.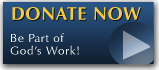 The FEAST is one of the happiest places on earth.

Click Here to find a Feast near you!
KERYGMA TV! is BACK
KERYGMA TV is on a new time slot and new channel Sundays 8 a.m. at IBC 13
Need Counseling? No Landline?
Now, you can use your mobile phone to call a friend for counseling at 09228407031. Or you may call our landlines 7266728, 7264709, 7259999 Mon-Fri 24-hrs, Sat 6am-5pm, Sun 6am-10am
BO BLOGS!
Go to Bo's Official Site and read his almost daily blog! Its not news, but thoughts and musings of Bo Sanchez. Get to know Bo in a more personal way --and find out what it means to live the life of a preacher. You get to enrich your faith as well.
DONATION
Remember to always donate your "first fruits"-not the last. Click on the "Donation" Box under the members menu - and you'll even see links to the nearest branches of the Banks where you can deposit.