READINGS for 2009-10-13
For what can be known about God is evident to them, because God made it evident to them. – Romans 1:19
I felt confused. I wanted to know more about how I could help my son develop his speech and yet I knew that I'd need to work so that I could help my husband support our family. With mixed emotions, I applied in a school to study speech pathology. I said to myself, it's been 10 years since I graduated and it's less likely that the school would choose me over the younger students. If so, I would have no choice but to keep my current job. And yet, in my heart I had this yearning to help kids who, like my son, have developmental and speech delay.
But the school took me in and the dilemma persisted. How could I go to school and still earn for my family? I told my friends about my situation and they advised me to try doing consultancy work so I could keep earning. Still confused, I prayed to God and asked Him if He really wanted me to resign from my current job to pursue a career in speech therapy. By grace, I decided to study and have since resigned from my job. The consultancy jobs being offered to me now will allow me to earn more. I shouldn't have felt uncertain after all. God had already gone before me.
Mae Ignacio
Is there something you want to ask from God? The answer may already be in front of you.
Father, I know You have great plans for me. Help me see them through.
Sometimes I wonder if Christians today are ashamed of the Gospel considering our seeming reluctance to stand up for our faith, and our readiness to compromise with the secular materialistic values of the world. There is an enormous challenge facing Christians today, particularly when it comes to sexual morality, as the world has given itself over to the pursuit of sexual pleasure apart from the true meaning and significance of the gift of human sexuality. There are also many other areas of morality under attack from the secular forces of the world.
16
Brothers and sisters: I am not ashamed of the Gospel. It is the power of God for the salvation of everyone who believes: for Jew first, and then Greek.
17
For in it is revealed the righteousness of God from faith to faith; as it is written, "The one who is righteous by faith will live."
18
The wrath of God is indeed being revealed from heaven against every impiety and wickedness of those who suppress the truth by their wickedness.
19
For what can be known about God is evident to them, because God made it evident to them.
20
Ever since the creation of the world, his invisible attributes of eternal power and divinity have been able to be understood and perceived in what he has made. As a result, they have no excuse;
21
for although they knew God they did not accord him glory as God or give him thanks. Instead, they becamenvain in their reasoning, and their senseless minds were darkened.b
22
While claiming to be wise, they became fools
23
and exchanged the glory of the immortal God for the likeness of an image of mortal man or of birds or of four-legged animals or of snakes.
24
Therefore, God handed them over to impurity through the lusts of their hearts for the mutual degradation of their bodies.
25
They exchanged the truth of God
for a lie and revered and worshipped the creature rather than the creator, who is blessed forever. Amen.
R: The heavens proclaim the glory of God.
1 [2]
The heavens declare the glory of God, and the firmament proclaims his handiwork.
2 [3]
Day pours out the word to day, and night to night imparts knowledge.
(R)
3 [4]
Not a word nor a discourse whose voice is not heard;
4 [5]
through all the earth their voice resounds, and to the ends of the world, their message.
(R)
There is no point in cleaning the outside of a cup from which we are to drink as the liquid always goes into the cup! The same is true in our spiritual lives! What point is there in having all the external aspects of our faith in place when we are harboring all sorts of sins in our hearts? Precisely none is the answer that Jesus gives us in today's Gospel. Let us seek to purify our hearts and minds from all sin so that we would become pure vessels for His grace both on the inside and the outside.
37
After Jesus had spoken, a Pharisee invited him to dine at his home. He entered and reclined at table to eat.
38
The Pharisee was amazed to see that he did not observe the prescribed washing before the meal.
39
The Lord said to him, "Oh you Pharisees! Although you cleanse the outside of the cup and the dish, inside you are filled with plunder and evil.
40
You fools! Did not the maker of the outside also make the inside?
41
But as to what is within, give alms, and behold, everything will be clean for you."
think:
Let us seek to purify our hearts and minds from all sin so that we would become pure vessels for His grace both on the inside and the outside
_________________________________________________________

God's special verse/thought for me today________________
_________________________________________________________

T O D A Y ' S BLESSING LIST
Thank You Lord for:
____________________________________
_______________________________________________________
READ THE BIBLE IN ONE YEAR Psalm 111-115
Even though we are not Jews and so are not aware of their ritual washings, we usually wash our hands before eating. It's a matter of hygiene. When Jesus did not wash His hands before eating at the table of the Pharisee, He did this surely not because He didn't care for hygiene. He sensed what the Pharisee would think or even say and, as often, Jesus grabbed the opportunity to give a lesson. We have to go back to the Old Testament to understand this better.
We read how the great prophets of old criticized everybody for being very faithful and careful when it comes to external signs of religiosity but miss what real piety actually means. We find there strong passages where God rejects fasting and the sacrifices ordered in the Law of Moses because the people who go to the Temple and pray and offer sacrifices do not practice justice in daily life. Faithful response to God, the prophets teach, is not found in the external rituals or even in internal piety but in justice. No relationship with God is right without right relationship with our neighbors, with the powerless and
the weak in our society. Jesus had once summarized this teaching by saying: "Love God and neighbor." That's what the Lord wanted to teach His host, the Pharisee.
I think this message is very relevant for us, too. Isn't it that many faithful go through the external motions of our religion but miss the most important things God expects from them? Many go to Mass, attend faithfully the
Simbang Gabi
and the Wednesday novena to Our Lady of Perpetual Help. Nothing wrong with these. But what about avoiding lying, cheating, corruption and malicious gossip in daily life? No, not hygiene, the washing of hands, the external motions of our religion please God, but love that causes a radical change in society where every follower of Christ reaches out in justice and righteousness to his neighbor, especially to the poor and weak ones. That will make us holy and righteous in the eyes of God.
Fr. Rudy Horst, SVD
Am I content with going to church and praying the Rosary but forget that reaching out to the little ones in our society is what pleases God?
Lord, You are right in telling me again that I am in danger of becoming a hypocrite. Continue to remind me that going through the external motions of my faith is only the beginning of a real life of faith as You expect it from us Your followers.
St. Coloman of Melk, Martyr, pray for us.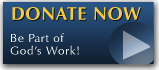 The FEAST is one of the happiest places on earth.

Click Here to find a Feast near you!
KERYGMA TV! is BACK
KERYGMA TV is on a new time slot and new channel Sundays 8 a.m. at IBC 13
Need Counseling? No Landline?
Now, you can use your mobile phone to call a friend for counseling at 09228407031. Or you may call our landlines 7266728, 7264709, 7259999 Mon-Fri 24-hrs, Sat 6am-5pm, Sun 6am-10am
BO BLOGS!
Go to Bo's Official Site and read his almost daily blog! Its not news, but thoughts and musings of Bo Sanchez. Get to know Bo in a more personal way --and find out what it means to live the life of a preacher. You get to enrich your faith as well.
DONATION
Remember to always donate your "first fruits"-not the last. Click on the "Donation" Box under the members menu - and you'll even see links to the nearest branches of the Banks where you can deposit.