READINGS for 2009-10-12
Paul, a slave of Christ Jesus, called to be an apostle and set apart for the Gospel of God... – Romans 1:1-2
I used to have a competitive nature that drove me to be "in pace" or ahead of the mainstream. This was true not just in my professional life but also in my spiritual life. In the early days of my walk with the Lord, I was part of a cell group that had the "community superstars" in it. They were in the limelight singing, worshiping and serving God. This built a certain expectation in me. Soon I, too, will be serving the Lord like them. After all, we came in to the Renewal almost at the same time.
But the Lord has since dealt with that part of me. In today's reading, Paul's declaration of who he is was not based on what Peter said or on the impressions of the other apostles. It didn't matter if Paul was not among them during the Lord's public ministry. What mattered was Jesus' call on his life… period.
Today, my wife and I are part of a cell group with the Kerygma preachers, their spouses and the editor of this publication.
The difference is that now I know where I stand in the Lord and that I've been set apart to do His will where He has put me.
I realize now that it's about identity, not activity.
Ariel Driz
Do I focus on running my own race in the Lord?Am I aware of His call for me? Do I compare myself with others?
Jesus, thank You for who I am in You! Amen.
St. Paul introduces what is considered to be his most thorough explanation of his understanding of the Gospel. We should never tire of hearing the basic truths of our faith as there is always room for our understanding, and hence our faith, to be deepened in order that we can better follow Christ and work for His kingdom. St. Paul's intention was to travel to Rome, and from there, to set out for Spain. He was always looking forward to the next task in front of him.
1
Paul, a slave of Christ Jesus, called to be an apostle and set apart for the gospel of God,
2
which he promised previously through his prophets in the holy scriptures,
3
the gospel about his Son, descended from David according to the flesh,
4
but established as Son of God in power according to the spirit of holiness through resurrection from the dead, Jesus Christ our Lord.
5
Through him we have received the grace of apostleship, to bring about the obedience of faith, for the sake of his name, among all the Gentiles,
6
among whom are you also, who are called to belong to Jesus Christ;
7
to all the beloved of God in Rome, called to be holy. Grace to you and peace from God our Father and the Lord Jesus Christ.
R: The Lord has made known his salvation.
1
Sing to the LORD a new song, for he has done wondrous deeds; his right hand has won victory for him, his holy arm.
(R)
2
The LORD has made his salvation known in the sight of the nations he has revealed his justice.
3
He has remembered his kindness and his faithfulness toward the house of Israel.
(R)
All the ends of the earth have seen the salvation by our God.
4
Sing joyfully to the LORD, all you lands; break into song; sing praise.
(R)
The Queen of the South will sit in judgment over the children of Israel because she acted upon what her conscience told her was the truth; she sought out the wisdom of Solomon, whereas the children of Israel refuse to listen to the message of the prophets and the preaching of Jesus. The message our faith brings is not always an easy one to follow, nor is it necessarily a comfort to us. Yet whatever may be our initial reaction to God's Word, we must respond in obedience in order to remain faithful to our commitment to Him.
29
While still more people gathered in the crowd, Jesus said to them, "This generation is an evil generation; it seeks a sign, but no sign will be given it, except the sign of Jonah.
30
Just as Jonah became a sign to the Ninevites, so will the Son of Man be to this generation.
31
At the judgment the queen of the south will rise with the men of this generation and she will condemn them, because she came from the ends of the earth to hear the wisdom of Solomon, and there is something greater than Solomon here.
32
At the judgment the men of Nineveh will arise with this generation and condemn it, because at the preaching of Jonah they repented, and there is something greater than Jonah here."
think:
Whatever may be our initial reaction to God's Word, we must respond in obedience if we are to remain faithful.
_________________________________________________________

God's special verse/thought for me today________________
_________________________________________________________

T O D A Y ' S BLESSING LIST
Thank You Lord for:
____________________________________
_______________________________________________________
READ THE BIBLE IN ONE YEAR Psalm 107-110
in need Of signs And miRAcles?
At times Jesus had harsh words for some of His contemporaries. They had heard Him, they had seen Him working miracles — and yet, they still demanded a sign. In a way we cannot blame these people because it was a tradition of the Jews to demand "signs" from God's messengers to authenticate their claims. When the religious leaders demanded from Jesus to prove His claims He refused and said in effect that He is God's sign. Therefore, they need no further evidence than His own person.
Jesus mentions Jonah and Solomon as examples who were believed to be signs from God. The people of Nineveh recognized God's warning when Jonah announced to them the destruction of their city 40 days later, and they repented. The Queen of the South came all the way from far away Sheba and recognized God's wisdom in King Solomon. The religious leaders in Jesus' time, on the other hand, were not content to accept the signs right before their eyes. They had rejected the message of John the Baptist and now they reject Jesus as God's messenger.
I wonder what Jesus would say about our generation. We know about Jesus' resurrection; we hear regularly His teachings; we receive Him in the Eucharist. But how many of us faithful still ask for a sign? Many are miracle-hungry and forget that the greatest miracle happens right in their midst, in every Mass. Another point is that the people of Nineveh believed in Jonah's words; the Queen of Sheba thirsted for Solomon's wisdom and was overwhelmed by the king's words of wisdom. How often do we hear the lector or priest read the Word of God but our mind is somewhere else? Rightly did Jesus say that there is something greater than Solomon and Jonah here, meaning in His person and in His words. And we miss it so many times. That gives us a lot to think about our inner attitude to the Word of God and to the greatest sign possible: Jesus making Himself present and giving Himself as nourishment in the Eucharist.
Fr. Rudy Horst, SVD
Am I attentive when the Word of God is proclaimed? Do I recognize in the Eucharist the great sign of Christ's presence?
Lord, too often have I taken for granted Your Word and Your presence in the sacred host. Too often it has become a routine to go to Mass, to listen to the readings and even receive You in the Eucharist. Forgive me, Lord. Help me to be more attentive to Your Word and presence in my life.
St. Edwin, Martyr, pray for us.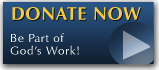 The FEAST is one of the happiest places on earth.

Click Here to find a Feast near you!
KERYGMA TV! is BACK
KERYGMA TV is on a new time slot and new channel Sundays 8 a.m. at IBC 13
Need Counseling? No Landline?
Now, you can use your mobile phone to call a friend for counseling at 09228407031. Or you may call our landlines 7266728, 7264709, 7259999 Mon-Fri 24-hrs, Sat 6am-5pm, Sun 6am-10am
BO BLOGS!
Go to Bo's Official Site and read his almost daily blog! Its not news, but thoughts and musings of Bo Sanchez. Get to know Bo in a more personal way --and find out what it means to live the life of a preacher. You get to enrich your faith as well.
DONATION
Remember to always donate your "first fruits"-not the last. Click on the "Donation" Box under the members menu - and you'll even see links to the nearest branches of the Banks where you can deposit.