READINGS for 2009-10-11
"… by the finger of God… " – Luke 11:20
Power. The Webster dictionary defines this word as "the faculty of doing or performing anything." The Good News Bible renders Luke 11:20 as "by means of God's power." Or "by the power of God."
My family has seen the power of God move in our lives so many times. One occasion was on my departure for an overseas job.
The agency called my mobile phone at about 11 a.m. "Your airline ticket is ready for pickup at the ticketing office. You are, however, a wait-listed passenger," the agent said.
At about 7 p.m., I was at the airport. Getting through the different desks, I finally reached the airline counter at 8 p.m. Sensing I was late, I signaled my family waiting outside to pray.
"You are the sixth wait-listed passenger," I was informed. Huh? Sixth? I prayed again. And I asked my family to pray even more. There was no turning back. I was all set and ready for the 10:20 p.m. flight.
Finally, when the wait-listed counter opened, the first passenger was called. From the sixth, I was called the first!
That's the power or the finger of God. Thank You, Lord!
Danny Tariman
Do you see the power of God working in your life?
Lord, let me see Your power even in trivial matters.
Solomon prayed for the gift of wisdom and was given it in abundance — such abundance that it became the talking point of the known world and people came from near and far to consult him. I find it very difficult to see how God could possibly reject a sincere request for wisdom as it is virtually impossible to use this gift in a way that would be detrimental to the Kingdom of God. Let us all seek to grow in the wisdom of God each day through prayer and reflection upon His Word and the teachings of the Church.
7
I prayed, and prudence was given me; I pleaded and the spirit of Wisdom came to me.
8
I preferred her to scepter and throne, and deemed riches nothing in comparison with her,
9
nor did I liken any priceless gem to her; because all gold, in view of her, is a little sand, and before her, silver is to be accounted mire.
10
Beyond health and comeliness I loved her, and I chose to have her rather than the light, because the splendor of her never yields to sleep.
11
Yet all good things together came to me in her company, and countless riches at her hands.
Psalm 90:12-13. 14-15. 16-17 (14)
R: Fill us with your love, O Lord, and we will sing for joy!
12
Teach us to number our days aright, that we may gain wisdom of heart.
13
Return, O LORD! How long? Have pity on your servants!
(R)
14
Fill us at daybreak with your kindness, that we may shout for joy and gladness all our days.
15
Make us glad, for the days when you afflicted us, for the years when we saw evil.
(R)
16
Let your work be seen by your servants and your glory by their children;
17
and may the gracious care of the Lord our God be ours; prosper the work of our hands for us! Prosper the work of our hands!
(R)
Never underestimate the power of the Word of God. The author of this letter has no doubt as to the power of the Word of God to lead and guide us in the ways of truth and love. Are you willing to submit your life to the Word of God? Take a moment to reflect on the consequences of your answer to this question as we should be aware of what it means before embarking on such a course of action. Jesus' obedience led Him to embrace suffering and death for us; we can be sure we will not be spared the same in our lives if we choose to become a disciple of Jesus.
12
Brothers and sisters: Indeed, the word of God is living and effective, sharper than any two-edged sword, penetrating even between soul and spirit, joints and marrow, and able to discern reflections and thoughts of the heart.
13
No creature is concealed from him, but everything is naked and exposed to the eyes of him to whom we must render an account.
Everyone who desires to be wealthy in this life ought to very carefully read today's Scripture and those that relate to it. The responsibility that comes with wealth is enormous particularly when we realize that the priority of our lives is eternal life, and not the gathering of riches here on earth. This is not to say that wealth is evil, but to remind us that it can be a distraction to our true focus, as well as a source of temptation to sin.
17
As Jesus was setting out on a journey, a man ran up, knelt down before him, and asked him, "Good teacher, what must I do to inherit eternal life?"
18
Jesus answered him, "Why do you call me good? No one is good but God alone.
19
You know the commandments: 'You shall not kill; you shall not commit adultery; you shall not steal; you shall not bear false witness; you shall not defraud; honor your father and your mother.' "
20
He replied and said to him, "Teacher, all of these I have observed from my youth."
21
Jesus, looking at him, loved him and said to him, "You are lacking in one thing. Go, sell what you have, and give to [the] poor and you will have treasure in heaven; then come, follow me."
22
At that statement his face fell, and he went away sad, for he had many possessions.
23
Jesus looked around and said to his disciples, "How hard it is for those who have wealth to enter the kingdom of God!"
24
The disciples were amazed at his words. So Jesus again said to them in reply, "Children, how hard it is to enter the kingdom of God!
25
It is easier for a camel to pass through [the] eye of [a] needle than for one who is rich to enter the kingdom of God."
26
They were exceedingly astonished and said among themselves, "Then who can be saved?"
27
Jesus looked at them and said, "For human beings it is impossible, but not for God. All things are possible for God."
28
Peter began to say to him, "We have given up everything and followed you."
29
Jesus said, "Amen, I say to you, there is no one who has given up house or brothers or sisters or mother or father or children or lands for my sake and for the sake of the gospel
30
who will not receive a hundred times more now in this present age: houses and brothers and sisters and mothers and children and lands, with persecutions, and eternal life in the age to come."
think
:
Are you willing to submit your life to the Word of God?
_________________________________________________________

God's special verse/thought for me today________________
_________________________________________________________

T O D A Y ' S BLESSING LIST
Thank You Lord for:
____________________________________
_______________________________________________________
READ THE BIBLE IN ONE YEAR Sirach 50-51
Things to be grateful for from the past week
________________________________________________________________
________________________________________________________________
_________________________________________________________________
Things to ask God for in the coming week
________________________________________________________________
_________________________________________________________________
________________________________________________________________
Most important word God told me this week
________________________________________________________________
________________________________________________________________
________________________________________________________________
the cAmel in the eye Of the needle
In today's Gospel passage, Jesus meets the seemingly most perfect candidate for discipleship. The rich man runs up to Jesus, showing his eagerness. He asks the most fundamental question in life: How do I gain eternal life? And when Jesus points his attention to the Law, he can answer what probably no one of us is able to answer: I have kept all the commandments from my youth. But he has one weakness, a weakness he had not yet realized: He was too much attached to worldly goods. From that attachment Jesus wanted to free him. And here he failed.
Now, does this mean that possessions are evil, or that we have to give up everything in order to be free for Christ? Surely not. Jesus had rich friends and He never said that wealth is evil. He just warns that for a rich person it might be more difficult to enter heaven. Even though with difficulty, the camel can be pushed through the small door in a city gate (called "eye of the needle") because the owner has taken away the baggage. No, Jesus did not teach that it is impossible to enter heaven with God-given wealth. Jesus just spotted in the rich man the only area where he was not yet free and adapted His demand to this man's case. A commentary says, "Not everyone has to give away all he possesses, just as not everyone has to lay down his life for Jesus and the Gospel; but all must hear Jesus' utterly urgent command, which concerns each in a different way."
Does today's Gospel passage speak only to people with fat bank accounts? No, definitely not. I can be rich in many things without having much money and so attached to things that they become the most important things in life. Attachment replaces God from the number one position in my life. Jesus calls us today to spot such attachments and invites us to detach ourselves so that we will be able to attach ourselves to the only One who leads to eternal life:
Jesus Christ who "emptied himself….who humbled himself, becoming obedient to death, even death on a cross" (Philippians 2:7.8).
Fr. Rudy Horst, SVD
In what area of life am I "rich"? Am I too much attached to something or somebody? How can I free myself from this attachment?
Lord, You have detached Yourself from everything — from Your family, from fame, even from Your life. You were totally free to do the will of Your Father. Free me, Lord, from my
attachments that I may be completely free for You.
St. Nectarius, Bishop, pray for us.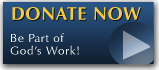 The FEAST is one of the happiest places on earth.

Click Here to find a Feast near you!
KERYGMA TV! is BACK
KERYGMA TV is on a new time slot and new channel Sundays 8 a.m. at IBC 13
Need Counseling? No Landline?
Now, you can use your mobile phone to call a friend for counseling at 09228407031. Or you may call our landlines 7266728, 7264709, 7259999 Mon-Fri 24-hrs, Sat 6am-5pm, Sun 6am-10am
BO BLOGS!
Go to Bo's Official Site and read his almost daily blog! Its not news, but thoughts and musings of Bo Sanchez. Get to know Bo in a more personal way --and find out what it means to live the life of a preacher. You get to enrich your faith as well.
DONATION
Remember to always donate your "first fruits"-not the last. Click on the "Donation" Box under the members menu - and you'll even see links to the nearest branches of the Banks where you can deposit.