READINGS for 2009-10-10
He replied, "Rather, blessed are those who hear the word of God and observe it." – Luke 11:28
A few weeks ago, I called to enroll in a childbirth preparation class. After getting details about the classes, I asked about the cost. But as soon as the instructor found out that my obstetrician is my sister, who happens to be her friend, she immediately said, "Of course I won't charge you! You're Becky's sister!"
Ah yes, the perks of having the right connections. In the Philippines, knowing the right people or having the right friends can spell the difference between landing a multimillion-dollar contract or getting rejected at first base. It can open doors of opportunities that can remain shut for many people. It can determine a child's future even before he's started to do anything for himself.
That's why today's Gospel holds so much wisdom. While a woman was saying how blessed Jesus' mother was for having Him, our Lord said that even more blessed is the person who obeys Scripture. In other words, Jesus was emphasizing that attentiveness to God's Word is far more important than being biologically related to Him. Yes, there are more essential things than having the right connections. Being righteous is one of them.
Rissa Singson-Kawpeng
How much importance do you give to Scripture? How much time do you give in a day to meditate on His Word?
Lord, forgive me when I rely on my connections more than I do on Your Word.
Joel tells us that there is a time of judgment for everyone; for nations and individuals alike. This ought to be a consolation to us as we do not have to spend time and effort worrying about this matter of judgment. Let us just leave it in the hands of God who is a God of both mercy and justice. I am sure that He knows the best way to deal with the various issues and situations that are present in the world today.
12
Thus says the LORD: Let the nations bestir themselves and come up to the Valley of Jehoshaphat; for there I will sit in judgment upon all the neighboring nations.
13
Apply the sickle, for the harvest is ripe; come and tread, for the wine press is full; the vats overflow, for great is their malice.
14
Crowd upon crowd in the valley of decision; for near is the day of the LORD in the valley of decision.
15
Sun and moon are darkened, and the stars withhold their brightness.
16
The LORD roars from Zion, and from Jerusalem raises his voice; the heavens and the earth quake, but the LORD is a refuge to his people, a stronghold to the men of Israel.
17
Then shall you know that I, the LORD, am your God, dwelling on Zion, my holy mountain; Jerusalem shall be holy, and strangers shall pass through her no more.
18
And then, on that day, the mountains shall drip new wine, and the hills shall flow with milk; and the channels of Judah shall flow with water: a fountain shall issue from the house of the LORD, to water the Valley of Shittim.
19
Egypt shall be a waste, and Edom a desert waste, because of violence done to the people of Judah, because they shed innocent blood in their land.
20
But Judah shall abide forever, and Jerusalem for all generations.
21
I will avenge their blood, and not leave it unpunished. The LORD dwells in Zion.
R: Rejoice in the Lord, you just!
1
The LORD is king; let the earth rejoice; let the many isles be glad.
2
Clouds and darkness are round about him, justice and judgment are the foundation of his throne.
(R)
5
The mountains melt like wax before the LORD, before the Lord of all the earth.
6
The heavens proclaim his justice, and all peoples see his glory.
(R)
11
Light dawns for the just; and gladness, for the upright of heart.
12
Be glad in the LORD, you just, and give thanks to his holy name.
(R)
Jewishness was measured by one's bloodlines. "Christian-ness" will be measured by one's obedience to the Word of God. Christianity has nothing to do with who your father and mother are except that if they happened to be Christians, they hopefully brought you up as one, too. The universality claimed by the Christian message is a direct result of its claim for truth, and that it is only through Jesus Christ that anyone can be saved. These are extraordinary claims. Let us live them to the full in order to justify them.
27
While he was speaking, a woman from the crowd called out and said to him, "Blessed is the womb that carried you and the breasts at which you nursed."
28
He replied, "Rather, blessed are those who hear the word of God and observe it."
think
:
Christianity's claims are extraordinary. Let us live them to the full in order to justify them.
_________________________________________________________

God's special verse/thought for me today________________
_________________________________________________________

T O D A Y ' S BLESSING LIST
Thank You Lord for:
____________________________________
_______________________________________________________
READ THE BIBLE IN ONE YEAR John 46-49
Jesus often sounds strict and stern. But one day He must have spoken such beautiful words that a woman in the crowd could not help but cry out in admiration. She complimented Jesus by praising His mother. Jesus did not deny the truth of the blessing she pronounced. But Jesus adds something to her words by pointing to the source of all true blessedness: hearing the Word of God and keeping it.
Mary had done this in an exemplary way when the angel announced to her that she was chosen to become the mother of the Son of God. She had listened carefully and then submitted herself humbly to God's plan by declaring: "I am the handmaid of the Lord; let it be done to me according to your word." On another occasion, Jesus pointed out that His true mother and brothers and sisters are those who hear the Word of God and do it (Luke8:21). Why? Those who hear and keep the Word of God are truly blessed because they know God personally; they trust Him, they find joy in hearing His Word and
doing what they have heard.
The Word of God is offered to us in many ways. Every time we attend Mass, the Word of God is proclaimed. Do we listen? And more important: Do we do what the Word of God has urged us to do? The Word of God is also offered when we open the Bible and read a passage or two. Again, do we really listen? Do we try to put into practice what the Lord has told us while reading?
Jesus has changed the natural order of relationships and taught that true kinship is not just a matter of flesh and blood. In baptism, we were adopted by God who incorporated us into His "family." Our adoption as children of God transforms all our relationships and requires a new order of loyalty to God and His kingdom. We have become members of Christ's family so that we may continue what He began 2,000 years ago. We do not live for ourselves or for our own salvation only. As members of Christ's family, we live with others and for others.
Fr. Rudy Horst, SVD
Do I hunger for God and for His Word? Do I really listen, ready to implement what God has told me?
Lord, increase my hunger for Your Word. May I always prefer Your will over my will and have the strength to do what You tell me. As member of Your spiritual family, may I be able to live for others as You did.
St. Maharsapor, Martyr, pray for us.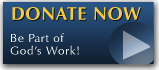 The FEAST is one of the happiest places on earth.

Click Here to find a Feast near you!
KERYGMA TV! is BACK
KERYGMA TV is on a new time slot and new channel Sundays 8 a.m. at IBC 13
Need Counseling? No Landline?
Now, you can use your mobile phone to call a friend for counseling at 09228407031. Or you may call our landlines 7266728, 7264709, 7259999 Mon-Fri 24-hrs, Sat 6am-5pm, Sun 6am-10am
BO BLOGS!
Go to Bo's Official Site and read his almost daily blog! Its not news, but thoughts and musings of Bo Sanchez. Get to know Bo in a more personal way --and find out what it means to live the life of a preacher. You get to enrich your faith as well.
DONATION
Remember to always donate your "first fruits"-not the last. Click on the "Donation" Box under the members menu - and you'll even see links to the nearest branches of the Banks where you can deposit.