READINGS for 2009-10-07
Memorial of Our Lady of the Rosary
"Do not lead us to the test…" – Luke 11:4
I like the part in the Lord's Prayer where it says, "Lead us not into temptation." Being tempted is not a sin. Jesus himself was tempted yet He didn't yield to it. Yielding to temptation is the sin.
Temptation is all around us — from the billboard signs to the people we deal with. Some directly lead us to sin. Others are neutral, like an apple on a fruit stand that can become sin if you take it without paying. We must be aware of temptations that directly lead us to sin, especially those we are weak at and have stumbled on many times.
I have a friend who came out from a one-year drug rehab program. He's well now. But he knows that to keep himself well, he has to avoid the people and places that led him to his previous addiction. He does not challenge himself. He knows he might or will actually fall if he gets near those occasions of sin.
Yes, we have to be strong amidst temptation. But when we are faced with situations that weaken our resolve, it's better to pray, "Lead us not into temptation..." And to be on the safe side, run away from it.
Alvin Barcelona
Are there temptations that you keep on falling into because you have not been avoiding them?
Our Father in heaven… lead me not into temptation, but deliver me from evil. Amen.
And so we discover why Jonah was so reluctant to go and preach repentance to the people of Nineveh in the first place. His relationship with God was deep enough to know that if they repented God would relent and not destroy them. Jonah knows and has experienced God's forgiveness in his life but seems to be less than eager to be a minister of it to others. Let us pray that we never shrink back from bringing the
Good News of the Gospel to anyone — even to our greatest enemies.
1
Jonah was greatly displeased and became angry that God did not carry out the evil he threatened against Nineveh.
2
"I beseech you, LORD," he prayed, "is not this what I said while I was still in my own country? This is why I fled at first to Tarshish. I knew that you are a gracious and merciful God, slow to anger, rich in clemency, loathe to punish.
3
And now, LORD, please take my life from me; for it is better for me to die than to live."
4
But the LORD asked, "Have you reason to be angry?"
5
Jonah then left the city for a place to the east of it, where he built himself a hut and waited under it in the shade, to see what would happen to the city.
6
And when the LORD God provided a gourd plant, that grew up over Jonah's head, giving shade that relieved him of any discomfort, Jonah was very happy over the plant.
7
But the next morning at dawn God sent a worm which attacked the plant, so that it withered.
8
And when the sun arose, God sent a burning east wind; and the sun beat upon Jonah's head till he became faint. Then he asked for death, saying, "I would be better off dead than alive."
9
But God said to Jonah, "Have you reason to be angry over the plant?" "I have reason to be angry," Jonah answered, "angry enough to die."
10
Then the LORD said, "You are concerned over the plant which cost you no labor and which you did not raise; it came up in one night and in one night it perished.
11
And should I not be concerned over Nineveh, the great city, in which there are more than a hundred and twenty thousand persons who cannot distinguish their right hand from their left, not to mention the many cattle?"
R: Lord, you are merciful and gracious.
3
Have mercy on me, O Lord, for to you I call all the day.
4
Gladden the soul of your servant, for to you, O Lord, I lift up my soul.
(R)
5
For you, O Lord, are good and forgiving, abounding in kindness to all who call upon you.
6
Hearken, O LORD, to my prayer and attend to the sound of my pleading.
(R)
9
All the nations you have made shall come and worship you, O Lord, and glorify your name.
10
For you are great, and you do wondrous deeds; you alone are God.
(R)
As we reflect today on the role of the Rosary in our lives, it is good for us to remember that the Rosary is a very powerful tool of intercession. There are many recorded and celebrated instances where the Rosary altered what looked like the natural course of events, such as a war, natural disaster etc. It is not the power of Mary that is evident here but the power of God that we access through her intercession with her Son.
1
Jesus was praying in a certain place, and when he had finished, one of his disciples said to him, "Lord, teach us to pray just as John taught his disciples."
2
He said to them, "When you pray, say: Father, hallowed be your name, your kingdom come.
3
Give us each day our daily bread
4
and forgive us our sins for we ourselves forgive everyone in debt to us, and do not subject us to the final test."
think:
Let us pray that we never shrink back from bringing the Good News of the Gospel to anyone — even to our greatest enemies.
_________________________________________________________

God's special verse/thought for me today________________
_________________________________________________________

T O D A Y ' S BLESSING LIST
Thank You Lord for:
____________________________________
_______________________________________________________
READ THE BIBLE IN ONE YEAR John 35-38
Memorial of Our Lady of the Rosary
the pRice fOR cAlling gOd "OuR fAtheR"
The Jews were known for their devotion to prayer. Formal prayer was prescribed three set times a day. It was a custom for rabbis to teach their disciples a simple prayer they might use on a regular basis. And so, Jesus' disciples also asked Him for such a prayer. When Jesus taught them to pray, He gave them and us the prayer we call the "Our Father" or "Lord's Prayer." This prayer dares to call God "Our Father" and boldly asks for the things we need to live as His children. The profound spiritual writer Reinhold Schneider observes, "The Our Father begins with a great consolation: we are allowed to say 'Father' … because the Son was our brother and has revealed the Father to us; because, thanks to what Christ has done, we have once more become children of God."
We can only marvel at what God has done for us through His Son Jesus Christ. Cardinal John Henry Newman once said that while God could create the whole world out of nothing with just one word, He could overcome men's guilt and suffering only by becoming in His Son a sufferer who carried this burden and overcame it through His self-surrender. That was the price Christ paid so that we can call God "Our Father."
Praying this prayer, I do not stand alone before God but in the company of all those saved by Christ. Pope Benedict writes, "The Our Father is itself a prayer uttered in the first person plural, and it is only by becoming part of the "we" of God's children that we can reach up to Him beyond the limits of this world in the first place." When we ask God for help, He fortunately does not give us what we don't need, nor does He give us what we deserve. Instead, He responds with grace and mercy. Through His grace and power we can love and serve one another as Jesus taught but we should not forget that Jesus' prayer includes a condition for receiving forgiveness: we must ask God to forgive us in proportion as we forgive those who have wronged us.
Fr. Rudy Horst, SVD
Do I treat others as they deserve, or do I treat them as the Lord would: with compassion and mercy?
Father, I thank You for reminding me today once more what it has cost Your Son so that I can call You "Father." Give me today and always the strength to embrace Your holy will. Fill my heart that all my intentions and actions may be pleasing to You. Help me to be kind and forgiving towards my neighbor as You have been towards me.
St. Justina, Virgin and Martyr, pray for us.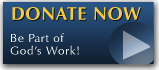 The FEAST is one of the happiest places on earth.

Click Here to find a Feast near you!
KERYGMA TV! is BACK
KERYGMA TV is on a new time slot and new channel Sundays 8 a.m. at IBC 13
Need Counseling? No Landline?
Now, you can use your mobile phone to call a friend for counseling at 09228407031. Or you may call our landlines 7266728, 7264709, 7259999 Mon-Fri 24-hrs, Sat 6am-5pm, Sun 6am-10am
BO BLOGS!
Go to Bo's Official Site and read his almost daily blog! Its not news, but thoughts and musings of Bo Sanchez. Get to know Bo in a more personal way --and find out what it means to live the life of a preacher. You get to enrich your faith as well.
DONATION
Remember to always donate your "first fruits"-not the last. Click on the "Donation" Box under the members menu - and you'll even see links to the nearest branches of the Banks where you can deposit.