READINGS for 2009-10-02
Memorial of the GuardianAngels
"See that you do not despise one of these little ones..." – Matthew 18:10
Being in business can be rewarding but it has its pitfalls. One is the big "R" word called rejection. I remember the early days when my wife and I were starting out. We expected that people who were close to us would support us. I thought they did.
There are some rejections that don't affect me at all. However, if it comes from a close friend or relative… ouch!
Looking back, this made us strong and competent in what we do. Today, we are one of the most successful in the Philippines in our line of business. Furthermore, my wife and I have spoken in major meetings and conferences around Asia, teaching and encouraging people to go for their goals. In all our talks, it was the stories of rejection and hardships that the audience loved the most. We laughed about it, joked about it and it allowed them to relate to it. Our seeming misfortune was used to help and inspire others. The Lord turned our lemons into lemonade.
Rejection is no laughing matter when it's happening to you. But today the Lord "shields" us with His promise in His word.
Ariel Driz
Do I look to Jesus and His promise in times of rejection?
Lord Jesus, thanks for all the rejections and the strength to be victorious in it. Amen.
Baruch laments the fact that too often, the Israelites failed to listen to the Word of God. We could probably lament for exactly the same reason today. It seems that more often than not, people are more willing to listen to the wisdom of the world, and in particular the economists, than to listen to the wisdom of the Scriptures or the teachings of the Church. When it comes to morality these are the two most authoritative sources a person can consult other than his or her conscience.
15
During the Babylonian captivity, the exiles prayed: "Justice is with the LORD, our God; and we today are flushed with shame, we men of Judah and citizens of Jerusalem,
16
that we, with our kings and rulers and priests and prophets, and with our fathers,
17
have sinned in the LORD's sight
18
and disobeyed him. We have neither heeded the voice of the LORD, our God, nor followed the precepts which the LORD set before us.
19
From the time the LORD led our fathers out of the land of Egypt until the present day, we have been disobedient to the LORD, our God, and only too ready to disregard his voice.
20
And the evils and the curse which the LORD enjoined upon Moses, his servant, at the time he led our fathers forth from the land of Egypt to give us the land flowing with milk and honey, cling to us even today.
21
For we did not heed the voice of the LORD, our God, in all the words of the prophets whom he sent us,
22
but each one of us went off after the devices of our own wicked hearts, served other gods, and did evil in the sight of the LORD, our God."
R: For the glory of your name, O Lord, deliver us.
1
O God, the nations have come into your inheritance; they have defiled your holy temple, they have laid Jerusalem in ruins.
2
They have given the corpses of your servants as food to the birds of heaven, the flesh of your faithful ones to the beasts of the earth.
(R)
3
They have poured out their blood like water round about Jerusalem, and there is no one to bury them.
4
We have become the reproach of our neighbors, the scorn and derision of those around us.
5
O LORD, how long? Will you be angry forever? Will your jealousy burn like fire?
(R)
8
Remember not against us the iniquities of the past; may your compassion quickly come to us, for we are brought very low.
(R)
9
Help us, O God our savior, because of the glory of your name; deliver us and pardon our sins for your name's sake.
(R)
A child most easily recognizes the place of angels in our lives. Yet, even though we are no longer children, it is important that we embrace the role angels can have in our lives. Why? For no other reason than they are given to us by God to help us along the road of our Christian journey. Jesus regularly affirms the need for a simple and childlike faith because that is all we need to embrace the truth that our salvation is ultimately the work of God, and not something that we have to do ourselves.
Luke 10:13-16 (or Matthew 18:1-5. 10)
13
Jesus said to them, "Woe to you, Chorazin! Woe to you, Bethsaida! For if the mighty deeds done in your midst had been done in Tyre and Sidon, they would long ago have repented, sitting in sackcloth and ashes.
14
But it will be more tolerable for Tyre and Sidon at the judgment than for you.
15
And as for you, Capernaum, 'Will you be exalted to heaven? You will go down to the netherworld.' "
16
Whoever listens to you listens to me. Whoever rejects you rejects me. And whoever rejects me rejects the one who sent me."
Angels are given to us by God to help us along the road of our Christian journey.
_________________________________________________________

God's special verse/thought for me today________________
_________________________________________________________

T O D A Y ' S BLESSING LIST
Thank You Lord for:
____________________________________
_______________________________________________________
READ THE BIBLE IN ONE YEAR Sirach 17-20
If I ask you what an angel is, your answer will surely be inspired by the countless pictures you have seen. You will probably answer: It is a sweet, young, a bit effeminate-looking man in white robes with two wings growing from his shoulders. To be honest, pictures that present us such images of angels are not very helpful. They rather distort the reality of angels. The
Catechism of the Catholic Church
quotes St. Augustine who said that the word "angel" "is the name of their office, not of their nature" (no. 329). For "angel" comes from a Greek word that means "messenger."
Being messengers of the Creator, I cannot imagine that they are sweet-looking, handsome boys or children but very powerful beings. It is interesting to observe that in the Bible the appearance of an angel always causes awe. If Gabriel would be a handsome young man, Mary would surely not have been shocked so that he had to tell her, "Don't be afraid, Mary."
Based on today's Gospel passage, the Church has taught the presence not only of angels as messengers but also the presence of personal angels, the guardian angels whom the Church honors today with a feast. St. Thomas Aquinas wrote about them, "To watch over each person, a separate angel is assigned. The reason is that the guardianship of angels is particular execution of Divine providence concerning humankind."
This means that our belief in a personal guardian angel is a belief in God's personal care of each and every one of us. God is not far away; He is not a remote God who does not care for those countless creatures on earth. No, God calls each of us by name, meaning, He knows each one of us personally, loves each one of us dearly, and cares for each one of us as a loving parent cares for each child. "The personal ministry of guardian angels is an extension of the deep mystery of our personal relationship with God. Its reality can be experienced, as can the love of God.
Fr. Rudy Horst, SVD
Am I aware of God's loving protection? Do I take it for granted or thank God every day for it?
Lord, You protect me and care for me constantly, even when I sleep. I thank You for Your care in the form of a guardian angel. Remind me more often of this to be more grateful to You and to the angel You have given me.
Guardian Angels, pray for us.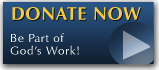 The FEAST is one of the happiest places on earth.

Click Here to find a Feast near you!
KERYGMA TV! is BACK
KERYGMA TV is on a new time slot and new channel Sundays 8 a.m. at IBC 13
Need Counseling? No Landline?
Now, you can use your mobile phone to call a friend for counseling at 09228407031. Or you may call our landlines 7266728, 7264709, 7259999 Mon-Fri 24-hrs, Sat 6am-5pm, Sun 6am-10am
BO BLOGS!
Go to Bo's Official Site and read his almost daily blog! Its not news, but thoughts and musings of Bo Sanchez. Get to know Bo in a more personal way --and find out what it means to live the life of a preacher. You get to enrich your faith as well.
DONATION
Remember to always donate your "first fruits"-not the last. Click on the "Donation" Box under the members menu - and you'll even see links to the nearest branches of the Banks where you can deposit.