READINGS for 2009-10-01
"Carry no money bag, no sack, no sandals…" – Luke 10:4
There was a bamboo hut right smack in the middle of nowhere that I saw while traveling in some far-flung island. Its sign said, "Global Outreach for Jesus (International)." I actually felt like that hut when I was 14 and a prayer group leader "prophesied" to me that I will preach to different nations all over the world.
How could that happen? I was a small-packaged, pimple-infested kid who wasn't very bright. Oh, I was a preacher all right. I was leading a small prayer group of 30 people, mostly my family, relatives and friends.
International preacher, me? Lunacy! But listen. Now I'm 43, with lesser pimples and a receding hairline. And the insane has happened: I've preached to so many nations these past years, I sometimes wonder if my next flight will be to a planet called Jupiter.
I'm not boasting. I still see myself as that 14-year-old nobody. But all it had to take was God.
Because I was a "nobody" — I carried no title, no wealth, no exceptional intelligence — He was able to fill me up with His graces and all the good I need to go and preach wherever He leads me. On this, my most important journey, I'm truly blessed to "travel light."
Bo Sanchez
Do you "travel light" in your spiritual journey or do you bring "excess baggage" with you?
May I never forget, Lord, that I am so light that another term for me is "dust." May everything I do give glory to You.
1st READING
As we read this text from Nehemiah, it is important for us to recognize the awe and respect with which the Jewish people held the Word of God. If only we had the same respect for God's Word. We all ought to have at least one Bible in our homes and it ought to be read often. If we are not taking up the Word of God and reading it regularly our minds and hearts will be formed by the media, something I think we know would not be a good thing!
Nehemiah 8:1-4a. 5-6. 7b-12
1
The whole people gathered as one man in the open space before the Water Gate, and they called upon Ezra the scribe to bring forth the book of the law of Moses which the LORD prescribed for Israel.
2
On the first day of the seventh month, therefore, Ezra the priest brought the law before the assembly, which consisted of men, women, and those children old enough to understand.
3
Standing at one end of the open place that was before the Water Gate, he read out of the book from daybreak till midday, in the presence of the men, the women, and those children old enough to understand; and all the people listened attentively to the book of the law.
4
Ezra the scribe stood on a wooden platform that had been made for the occasion.
5
He opened the scroll so that all the people might see it (for he was standing higher up than any of the people); and, as he opened it, all the people rose.
6
Ezra blessed the LORD, the great God, and all the people, their hands raised high, answered, "Amen, amen!" Then they bowed down and prostrated themselves before the LORD, their faces to the ground.
7
As the people remained in their places.
8
Ezra read plainly from the book of the law of God, interpreting it so that all could understand what was read.
9
Then Nehemiah, that is, His Excellency, and Ezra the priest-scribe [and the Levites who were instructing the people] said to all the people, "Today is holy to the LORD your God. Do not be sad, and do not weep" — for
all the people were weeping as they heard the words of the law.
10
He said further, "Go, eat rich foods and drink sweet drinks, and allot portions to those who had nothing prepared; for today is holy to our LORD. Do not be saddened this day, for rejoicing in the LORD must be your strength!"
11
And the Levites quieted all the people, saying, "Hush, for today is holy,
and you must not be saddened."
12
Then all the people went to eat and drink, to distribute portions, and to celebrate with great joy, for they understood the words that had been expounded to them.
R: The precepts of the Lord give joy to the heart.
7 [8]
The law of the LORD is perfect, refreshing the soul; the decree of the LORD is trustworthy, giving wisdom to the simple.
(R)
8 [9]
The precepts of the LORD are right, rejoicing the heart; the command of the LORD is clear, enlightening the eye.
(R)
9 [10]
The fear of the LORD is pure, enduring forever; the ordinances of the LORD are true, all of them just.
(R)
10 [11]
They are more precious than gold, than a heap of purest gold; sweeter also than syrup or honey from the comb.
(R)
We celebrate today the Feast of Therese of Lisieux, one of the most popular saints today. I think her popularity largely stems from the simplicity of her life and her understanding of what God asks of us. The question this raises in my mind is why then do we complicate our lives that we exhaust ourselves to the point that it becomes impossible to really enjoy it? The witness of Therese challenges us to simplify our lives and identify the things that are really important and focus on them.
1
Jesus appointed seventy-two others whom he sent ahead of him in pairs to every town and place he intended to visit.
2
He said to them, "The harvest is abundant but the laborers are few; so ask the master of the harvest to send out laborers for his harvest.
3
Go on your way; behold, I am sending you like lambs among wolves.
4
Carry no money bag, no sack, no sandals;
and greet no one along the way.
5
Into whatever house you enter, first say, 'Peace to this household.'
6
If a peaceful person lives there, your peace will rest on him; but if not, it will return to you.
7
Stay in the same house and eat and drink what is offered to you, for the laborer deserves his payment. Do not move about from one house to another.
8
Whatever town you enter and they welcome you, eat what is set before you,
9
cure the sick in it and say to them, 'The kingdom of God is at hand for you.'
10
Whatever town you enter and they do not receive you, go out into the streets and say,
11
'The dust of your town that clings to our feet, even that we shake off against you.' Yet know this: the kingdom of God is at hand.
12
I tell you, it
will be more tolerable for Sodom on that day than for that town."
think:
Why do we complicate our lives that we exhaust ourselves to the point that it becomes impossible to really enjoy it?
_________________________________________________________

God's special verse/thought for me today________________
_________________________________________________________

T O D A Y ' S BLESSING LIST
Thank You Lord for:
____________________________________
_______________________________________________________
READ THE BIBLE IN ONE YEAR Sirach 13-16
PERSONAL MISSION STATEMENT
The ultimate purpose of my life
Priority areas God wants me to work on
Things I will pray for regularly
MY LIFE
When I started praying

"Until now you have not asked

for anything in My Name."

"Ask and you shall receive,

that your joy may be full."
People God wants me to

bring closer to Him

People God wants me to

pray for and show more love to
Harvest time is a happy time everywhere in the world. When the seed is sown, no farmer is sure whether it will grow or not. So many dangers threaten a good harvest. Locusts or other insects can destroy what the farmer is waiting for. Rain or storms may flatten the crops. "The harvest is rich!" Jesus exclaims joyfully. The Word of God He had sown had grown in spite of all threats. It's harvest time!
Yet Jesus has one problem: "The laborers are few," He laments and sends His few disciples in pairs, 70 all in all, Luke writes, out on their first mission.
Seventy is a significant number in the Bible. Moses chose 70 elders to help him in the task of leading the people. The Sanhedrin, the Council for the nation of Israel, was composed of 70 members. Seventy was thought to be the number of nations throughout the world. That means Jesus appointed andnsent disciples to all nations. But what is one disciple for one nation? He gave them a two-fold task: to proclaim His message of love and to act with His power. He instructed them how they were to carry out their ministry.
"The harvest is rich!" This is true today as well. The harvest might be even richer today than when the disciples went on their mission. But, "the laborers are few" is even truer in our times. The number of seminarians, sisters and catechists is declining in many countries. Too many lay people are not aware that whoever is baptized is sent by Christ on a mission. And the number of those who refuse to accept and live the Word of God is growing. Jesus makes it clear: If we reject God's invitation and refuse His word, then we bring condemnation on ourselves. With the Word of God comes the great esponsibility to respond. Indifference is not in Jesus' dictionary. We are either for or against Christ in how we respond to His Word. He gives us His Word and message that we may have life in Him. He shares His Word with us and commissions us to speak it boldly to our contemporary society.
Fr. Rudy Horst, SVD
Am I aware that the Lord sends me to share His message to my fellowmen? Am I afraid of ridicule and rejection?
Lord, give me the courage and strength to be a faithful and credible witness to those around me. Grant that I may go and share Your Word even when I face rejection.
St. Theresa of the Child Jesus, Virgin, pray for us.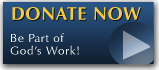 The FEAST is one of the happiest places on earth.

Click Here to find a Feast near you!
KERYGMA TV! is BACK
KERYGMA TV is on a new time slot and new channel Sundays 8 a.m. at IBC 13
Need Counseling? No Landline?
Now, you can use your mobile phone to call a friend for counseling at 09228407031. Or you may call our landlines 7266728, 7264709, 7259999 Mon-Fri 24-hrs, Sat 6am-5pm, Sun 6am-10am
BO BLOGS!
Go to Bo's Official Site and read his almost daily blog! Its not news, but thoughts and musings of Bo Sanchez. Get to know Bo in a more personal way --and find out what it means to live the life of a preacher. You get to enrich your faith as well.
DONATION
Remember to always donate your "first fruits"-not the last. Click on the "Donation" Box under the members menu - and you'll even see links to the nearest branches of the Banks where you can deposit.