READINGS for 2009-09-29
Feast of Sts. Michael, Gabriel and Raphael, Archangels
The dragon and its angels fought back, but they did not prevail… – Revelations 12:7-8
On November 25, 1960, Patria, Minerva, and Maria Teresa Mirabal were intercepted and led by men into a sugarcane field where they were beaten and strangled to death. The Mirabal sisters came from a wellto- do family. Their father was a successful businessman. But when Rafael Leónidas Trujillo became the ruler of the Dominican Republic, the Mirabal family lost almost their entire fortune. They believed that Trujillo would send their country into economic chaos. So the Mirabal sisters were determined to end Trujillo's dictatorship.
Two of the sisters were incarcerated and tortured on several occasions. But despite these, it did not stop them in their fight to topple the dictator. Trujillo decided to silence the sisters forever. But their deaths caused a public outrage, which led to Trujillo's assassination six months later in 1961. Trujillo thought that he had already won but the Mirabal sisters' death led to his downfall.
There is so much evil in our world today and it seems like Satan is winning the battle. Remember that Christ has already won the battle for us when He died on the cross. We must continue to be steadfast in our faith for in the end, victory will be ours.
Judith Concepcion
Are you in a hopeless situation now and you want to give up? Offer it to God and let Him take control of it.
Lord, I offer my life to You. Take charge and let Your will be done.
Some people refer to the archangels as the 'big three.' I do not really think this is a helpful title as it does not tell us anything about them. It is much better to look into the etymology of their names to discover that Gabriel means 'messenger of God;' Raphael means 'healing of God' and Michael means 'strength of God.' Then we will know when to call upon their intercession and help in our lives. For example, we invoke Michael for protection in our lives.
Daniel 7:9-10. 13-14 (or Revelation 12:7-12a)
9
As I watched: Thrones were set up and the Ancient One took his throne. His clothing was snow bright, and the hair on his head as white as wool; His throne was flames of fire, with wheels of burning fire.
10
A surging stream of fire flowed out from where he sat; Thousands upon thousands were ministering to him, and myriads upon myriads attended him. The court was convened, and the books were opened.
13
As the visions during the night continued, I saw One like a son of man coming, on the clouds of heaven; When he reached the Ancient One and was presented before him,
14
He received dominion, glory, and kingship; nations and peoples of every language serve him. His dominion is an everlasting dominion that shall not be taken away, his kingship shall not be destroyed.
Psalm 138:1-2ab. 2cde-3. 4-5
R: In the sight of the angels I will sing your praises, Lord.
1
I will give thanks to you, O LORD, with all my heart, for you have heard the words of my mouth; in the presence of the angels I will sing your praise;
2
I will worship at your holy temple and give thanks to your name.
(R)
Because of your kindness and your truth; for you have made great above all things your name and your promise.
3
When I called, you answered me; you built up strength within me.
(R)
4
All the kings of the earth shall give thanks to you, O LORD, when they hear the words of your mouth;
5
and they shall sing of the ways of the LORD "Great is the glory of the LORD."
(R)
Angels appear throughout the Scriptures. They appear to bring God's message to people; to heal; to test, among other things. They are not imaginary beings! A friend of mine has seen two of them and according to him, they were eight feet tall and had been sent to guard and watch over a particular gathering we were attending. I did not see them but I certainly experienced their protection that evening in the meeting when all sorts of difficulties happened. Thankfully, nothing got out of hand, probably thanks to the protection and presence of those two eight-foot angels.
47
Jesus saw Nathanael coming toward him and said of him, "Here is a true Israelite. There is no duplicity in him."
48
Nathanael said to him, "How do you know me?" Jesus answered and said to him, "Before Philip called you, I saw you under the fig tree."
49
Nathanael answered him, "Rabbi, you are the Son of God; you are the King of Israel."
50
Jesus answered and said to him, "Do you believe because I told you that I saw you under the fig tree? You will see greater things than this."
51
And he said to him, "Amen, amen, I say to you, you will see the sky opened and the angels of God ascending and descending on the Son of Man."
think:
Do I ask for the angels' intercession in the ordinary events of my life?
_________________________________________________________

God's special verse/thought for me today________________
_________________________________________________________

T O D A Y ' S BLESSING LIST
Thank You Lord for:
____________________________________
_______________________________________________________
READ THE BIBLE IN ONE YEAR Sirach 5-8
The Archangels are messengers of God. They convey God's Word and love to His people at an instruction from God. What is the difference between them and the prophets? Not much in that sense, except that the prophets are human beings like us
while the angels are spiritual beings. We can also be sure that when an angel, any good angel (not one allied with Satan) communicates with us, what he tells us is true. Angels no longer have the choice to sin — they have made their choice as to whom they will follow.
There is something mysterious about angels that we will never understand. They do not obey the laws of empirical science and so we cannot demonstrate their existence in the ways that we do for physical beings. They are wholly spiritual and as such remind us of the spiritual side of our nature, especially the promise of eternal life. In some ways they are not just a reminder of this but a link, albeit spiritual, with this promise.
In today's material world, where the focus is upon pleasure rather than human fulfilment, the doctrine of the Church regarding angels plays an important role for us. Personally, I struggle in giving them their due place in my life as I tend towards science, which has no room for angels. On the other hand, I am aware of the Church's teaching and do not find anything wrong with it per se. I suppose my problem is to have the humility to believe and leave it at that, and not to ask heaven for empirical defence for every position I hold in life.
The funny thing is that I have no problem with specific instances that the angels play in the work of God; it is making the shift to the personal that I find difficult. Perhaps you are in a similar situation — why would God choose to speak to me, personally, through an emissary called angel? Perhaps I simply need to learn that this is how much God loves me or loves us all!
Fr. Steve Tynan, MGL
How can I learn to let go of the need to understand and be in control, and let God have a free rein in my life, both in what He desires to do, and however
He desires to do it or communicate it to me?
Holy Spirit, help me to overcome my unbelief and unwillingness to admit the full extent of my spiritual nature. Let me embrace the role of the angels in my life.
Sts. Michael, Gabriel, and Raphael, Archangels, pray for us.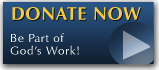 The FEAST is one of the happiest places on earth.

Click Here to find a Feast near you!
KERYGMA TV! is BACK
KERYGMA TV is on a new time slot and new channel Sundays 8 a.m. at IBC 13
Need Counseling? No Landline?
Now, you can use your mobile phone to call a friend for counseling at 09228407031. Or you may call our landlines 7266728, 7264709, 7259999 Mon-Fri 24-hrs, Sat 6am-5pm, Sun 6am-10am
BO BLOGS!
Go to Bo's Official Site and read his almost daily blog! Its not news, but thoughts and musings of Bo Sanchez. Get to know Bo in a more personal way --and find out what it means to live the life of a preacher. You get to enrich your faith as well.
DONATION
Remember to always donate your "first fruits"-not the last. Click on the "Donation" Box under the members menu - and you'll even see links to the nearest branches of the Banks where you can deposit.