READINGS for 2009-09-28
"Whoever receives this child in my name receives me." – Luke 9:48
Vincent lumbered up to me with a smile. He looked at the swing and made an unintelligible sound that seemed to mean, "Please take me there." He sat there for the rest of the morning, happily swinging and giggling.
Vincent is a child with Down Syndrome, one of 72 children I met at the Missionaries of Charity's Home of Joy in Tayuman, Manila. When I talked to Sr. Trinidad, their Mother Superior, I learned that the congregation tries to follow Mother Teresa's exhortation not to do fund campaigns for their community's needs but to rely only on providence. I ommented how ironic it was that, despite how Mother shunned it, she became a media personality. Sr. Trinidad answered, "Ah, but that was God's work, not hers. She became even more famous than those who did fund campaigns."
In retrospect, I realize the Lord indeed takes care of His own. Despite the challenges they face, the congregation continues in their work, providing for the needy children and their families in various areas of the country, even as far-flung as Basilan.
God loves chidren and "little ones," those who keep the trusting simplicity of little kids. Would God find that in us when He looks at our hearts?
Joy Sosoban
"The soul is healed by being with children." (Fyodor Dostoevsky)
Lord, soften my hardened heart and make it like a little child's — full of trust and faith in You.
We often read the phrase, "I will be their God and they will be my people" in the Old Testament. It is a catch-all phrase that describes the relationship that God wants with Israel. We know that God will not renege on His side of the relationship so all the distance we experience in relationship with Him is a result of our failing to 'be His people.' Thus we need to ask ourselves: What does it mean to be one of God's people?I think a good start will be if we daily listen to Him in prayer and then seek to obey His will. Sounds simple — but as we all know through experience, it is easier said than done.
1
This word of the LORD of hosts came: Thus says the LORD of hosts:
2
I am intensely jealous for Zion, stirred to jealous wrath for her.
3
Thus says the LORD: I will return to Zion, and I will dwell within Jerusalem; Jerusalem shall be called the faithful city, and the mountain of the LORD of hosts, the holy mountain.
4
Thus says the LORD of hosts: Old men and old women, each with staff in hand because of old age, shall again sit in the streets of Jerusalem.
5
The city shall be filled with boys and girls playing in her streets.
6
Thus says the LORD of hosts: Even if this should seem impossible in the eyes of the remnant of this people, shall it in those days be impossible in my eyes also, says the LORD of hosts?
7
Thus says the LORD of hosts: Lo, I will rescue my people from the land of the rising sun, and from the land of the setting sun.
8
I will bring them back to dwell within Jerusalem. They shall be my people, and I will be their God, with faithfulness and justice.
Psalm 102:16-18. 19-21. 29 and 22-23
R: The Lord will build up Zion again, and appear in all his glory.
15 [16]
The nations shall revere your name, O LORD, and all the kings of the earth your glory,
16 [17]
when the LORD has rebuilt Zion and appeared in his glory;
17 [18]
when he has regarded the prayer of the destitute, and not despised their prayer.
(R)
18 [19]
Let this be written for the generation to come, and let his future creatures praise the LORD:
19 [20]
"The LORD looked down from his holy height, from heaven he beheld the earth,
20 [21]
To hear the groaning of the prisoners, to release those doomed to die."
(R)
28 [29]
The children of your servants shall abide, and their posterity shall continue in your presence.
21 [22]
That the name of the LORD may be declared in Zion; and his praise, in Jerusalem,
22 [23]
When the peoples gather together, and the kingdoms, to serve the LORD.
(R)
Is the person who somehow manages to do the will of God without knowing it an anonymous Christian? Some theologians think so; however, I do not! I think it is enough to say that they are clearly living according to the dictates of their conscience, a type of 'natural goodness' available to all through the Natural Law. I think it lessens the proper understanding Christianity as a way of life chosen deliberately by the individual if we hold to the notion of anonymous Christianity. The decision to enter into relationship with Christ and deliberately take on a life of discipleship is a big commitment that cannot be effected in any other way than by an individual's conscious choice.
46
An argument arose among the disciples about which of them was the greatest.
47
Jesus realized the intention of their hearts and took a child and placed it by his side
48
and said to them, "Whoever receives this child in my name receives me, and whoever receives me receives the one who sent me. For the one who is least among all of you is the one who is the greatest."
49
Then John said in reply, "Master, we saw someone casting out demons in your name and we tried to prevent him because he does not follow in our company."
50
Jesus said to him, "Do not prevent him, for whoever is not against you is for you."
think:
What does it mean to be one of God's people?
_________________________________________________________

God's special verse/thought for me today________________
_________________________________________________________

T O D A Y ' S BLESSING LIST
Thank You Lord for:
____________________________________
_______________________________________________________
READ THE BIBLE IN ONE YEAR Sirach 1-4
San Lorenzo is the first Filipino saint and as such ought to be a model of faith for all Filipinos. How we choose to model our lives upon him is really up to each one of us, but it is important that we at least recognize that he is a model for us even though he lived a long time ago. In fact, the lives of saints are forever relevant to contemporary lives because the nature of faith never changes, only its expression.
When we look at the life of a particular saint, we should see the nature of faith and how it was expressed in that saint's time. Then we need to discern what aspects of the saint's life are most relevant to our own present life. St. Francis of Assisi seems to have a relevance to all generations over the last 800 years because the basis of his life is the simplicity and joy of his faith in God. San Lorenzo teaches us that to follow God, we do not have to be one of the best and brightest, just committed to Jesus in following His will. It is not a matter of strength and talents but obedience to the Word of God.
This is what Jesus means when He tells us in the Gospel that we have to become like little children to be able to enter heaven. He does not say we need to be scholars and brilliant evangelists; all we need is that simple trusting faith that a child possesses. One of the fundamental lessons of the lives of saints is their simplicity. Today, we tend to complicate our lives with so many things to do and commitments to this and that. Perhaps the message of the saints is that there is only one thing that truly matters — our faith in God. Let us not forget this truth.
As we reflect upon the life of San Lorenzo, let us ask him to intercede for us so that we may become more faithful to the important aspects of our lives — the things God asks us to do.
Fr. Steve Tynan, MGL
How complicated and cluttered is my life? Do I need to do all these things or can I get rid of some of my commitments?
Holy Spirit, help me to discern what is the best path for me to walk. There are many options open to me, but I want to know the best one — the one God wants me to follow.
St. Lorenzo Ruiz and Companions, Martyrs, pray for us.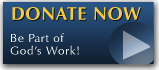 The FEAST is one of the happiest places on earth.

Click Here to find a Feast near you!
KERYGMA TV! is BACK
KERYGMA TV is on a new time slot and new channel Sundays 8 a.m. at IBC 13
Need Counseling? No Landline?
Now, you can use your mobile phone to call a friend for counseling at 09228407031. Or you may call our landlines 7266728, 7264709, 7259999 Mon-Fri 24-hrs, Sat 6am-5pm, Sun 6am-10am
BO BLOGS!
Go to Bo's Official Site and read his almost daily blog! Its not news, but thoughts and musings of Bo Sanchez. Get to know Bo in a more personal way --and find out what it means to live the life of a preacher. You get to enrich your faith as well.
DONATION
Remember to always donate your "first fruits"-not the last. Click on the "Donation" Box under the members menu - and you'll even see links to the nearest branches of the Banks where you can deposit.